Private (PTE), Rachel Gould (age 20) who completed an ADF Gap Year in the Army, took the time to tell us a little bit about why she chose to complete the 12 month program on offer for school leavers, what the experience was like and how it changed her. 
What made you choose the ADF Gap year?
I didn't know what I wanted to do when I finished school and I thought I may as well work for a year and earn some money while I decided.
I knew I really wanted independence and I wanted to meet new people, to experience something really different and challenge myself. I had heard of the ADF Gap Year program and I knew I wouldn't have the same earning opportunities or unique experience with any other kind of Gap Year, so I decided to apply.
Was everyone in your platoon in the same mindset?
No, some were considering university but wanted to think about which course a bit more before they committed. Other people just had no idea what they wanted to do at all! There was a pretty big mix.
If you had to sum up the ADF Gap Year in one or two sentences, what would you say?
It's one of the best things I've ever done. It was really tough and it took me outside of my comfort zone, taught me so much and gave me a new perspective on pretty much every aspect of my life.

How would you describe your personality?
I am a hands-on person. I like to get things done, and I love working with people.
How many of you were there? 
I had 50 recruits in my platoon. But, there are a lot of platoons all undertaking training at Kapooka. So I'd be with those 50 people day to day. You live together, train together, and you become really close.
About 40% of my platoon were young women, and we were from all over Australia. There were women from the NT, WA, SA – a big spread!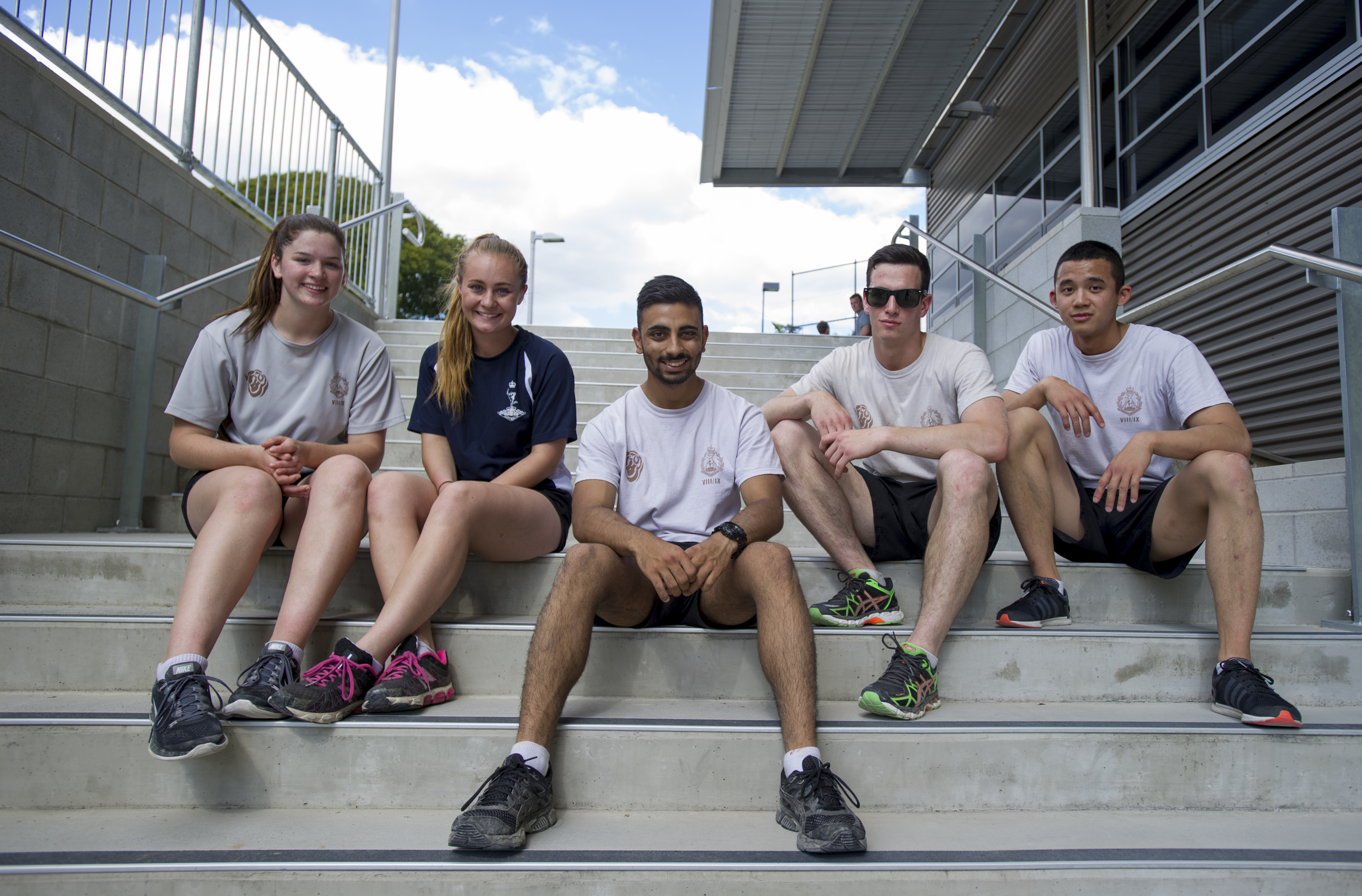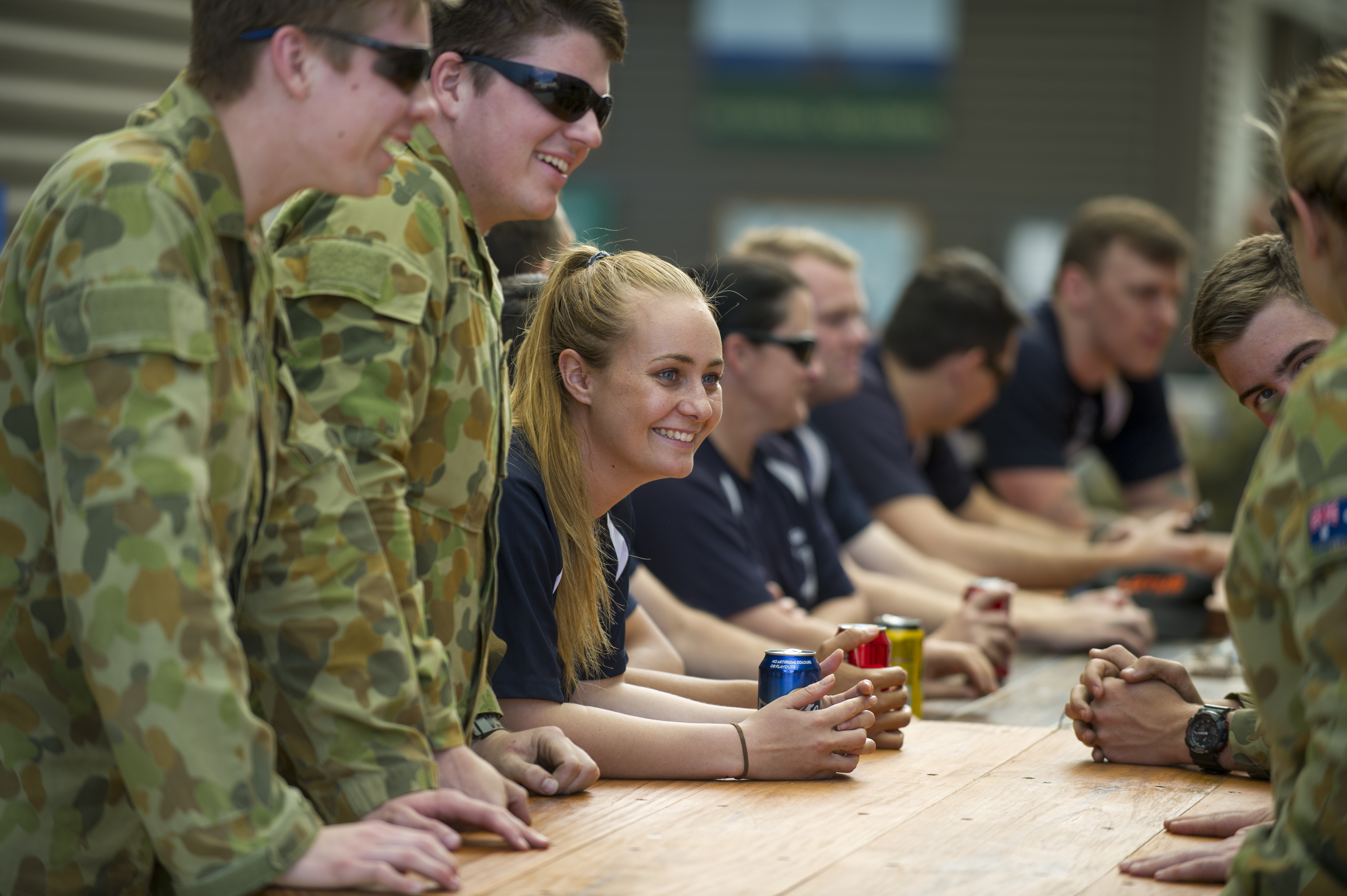 You live together… how does that work?
Imagine a big university dormitory. It's like that. Men and women are divided into different rooms, and you share a room with four to five other gappies.
What's it like with four to five in a room!?
It has its ups and downs…  but you become so close, so quickly. My gappies are some of my closest friends. It's a different kind of bond that you form. When you do so many high pressure activities with a group you form friendships for life.
Since the ADF Gap Year ended, a few of us decided to do different things- some went to university, others are working; but we keep in contact and are still really close. They are the women I play sports with, have dinner with – talk to everyday.
What do you mean by high pressure activities?
There are a lot of outdoor activities (which really appealed to me). An activity that really stands out is the high-wire obstacle course. So, you work in teams of three: two are on the ground and the other on the high wire, and you have to work together and depend on each other to get through each obstacle. You communicate with your team on the ground while they have the harness around their waist that is supporting you whilst you are up on the obstacle. It teaches you a lot about supporting each other.
You do things that challenge you physically and mentally (especially me, I hate heights!). You do everything as team, so you learn to work with other people to get through each activity. It's all about trust and mateship.
You'll learn how to use, strip and clean your rifle in the first four weeks. If you had told me before I started just how confident I would become doing all this, I wouldn't have believed it.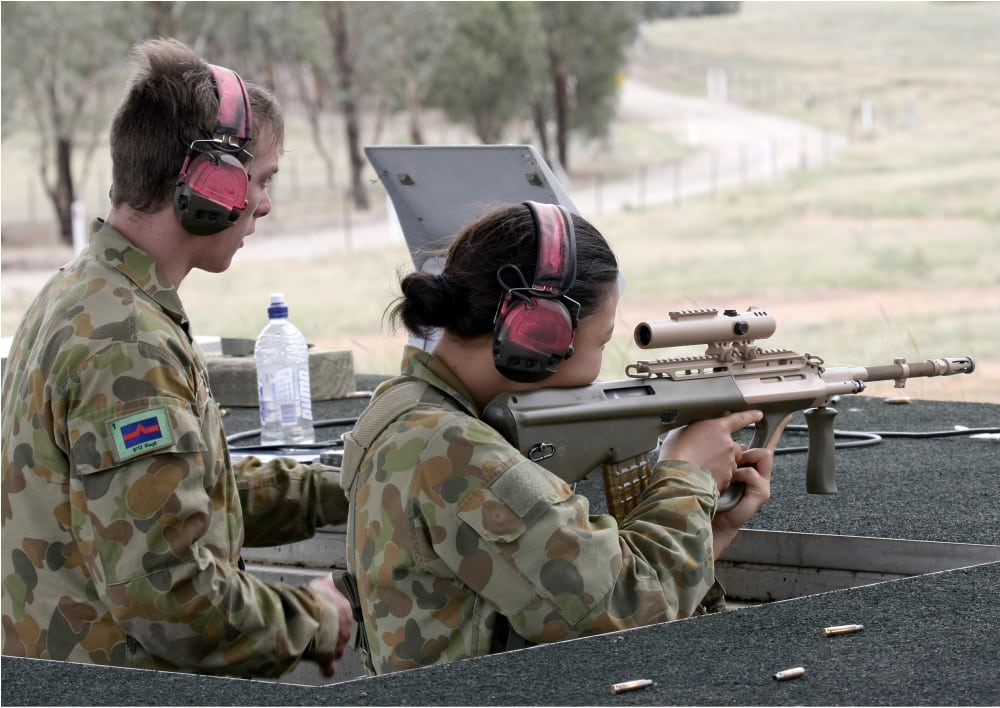 What did you get out of these activities?
You learn to adapt to stressful situations. I now know with confidence that I will be able to deal with any situation that I am put in.
How have you changed as a person via this experience?
I've become aware of the world around me and I've become more interested in it too. You can learn a lot from just talking and listening to others; and my perspective on a lot of things has changed. I am a lot more thankful now… I don't know how to explain it, but my perspective of myself and the world around me has changed for the better.
You decided to stay on with the Army at the completion of your ADF Gap Year. What made you decide that this was the career was for you?
I enjoyed the experience and decided I'd build a career in the Army really early on.  One of my personal goals is to travel overseas and I know that a career in the Army can help me travel the world. The Army offers good money, a great work/life balance, culture and generous leave.
I love my job.
I have the opportunity to do PT for an hour in the morning – which means you feel great for the whole day. You get opportunities you wouldn't get in other places; last year we went on a social AFL playing tour in Darwin – you don't get to do that in other jobs.
I'd recommend it to anyone!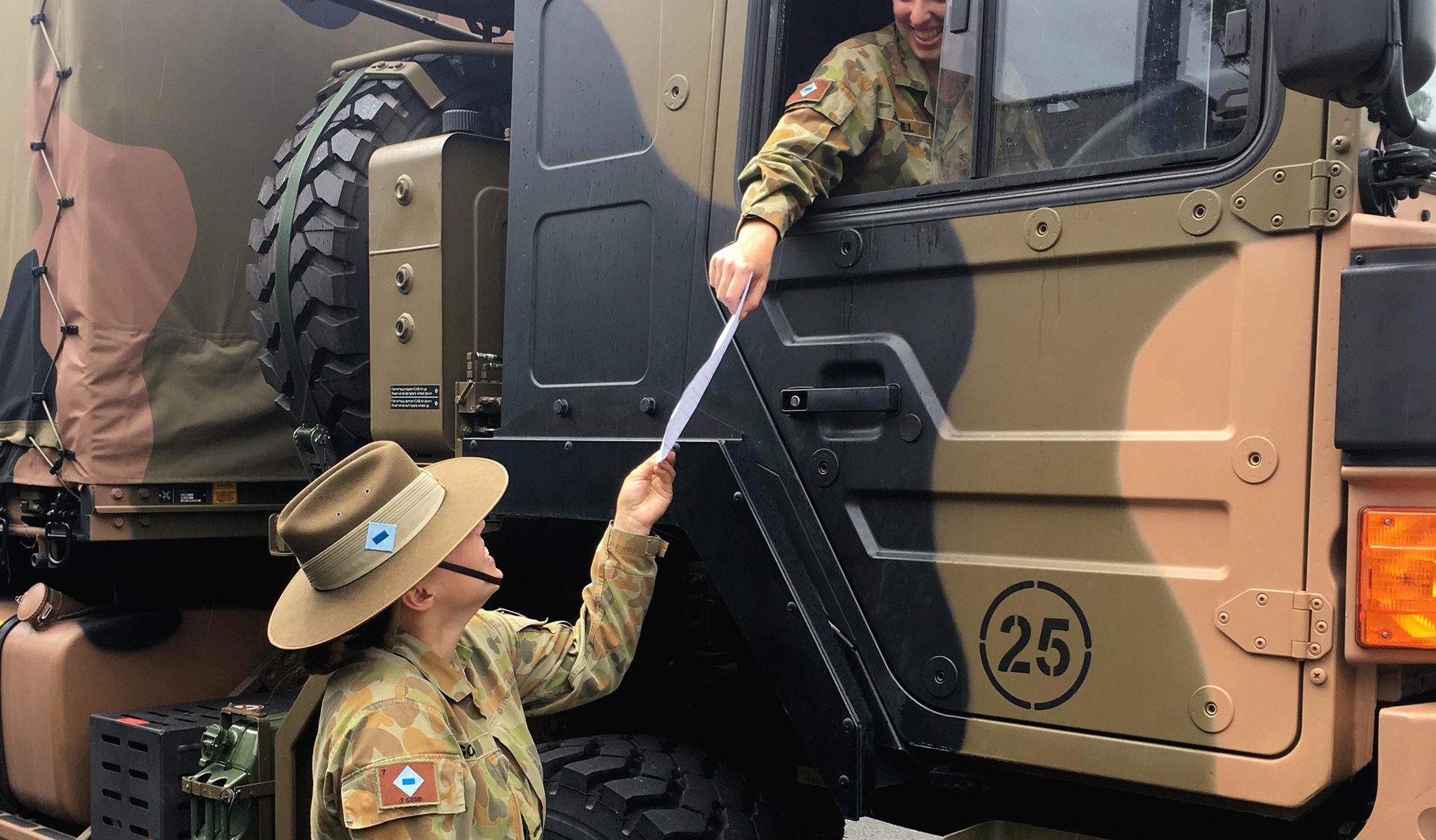 A message from the sponsor:
ADF Gap Year is a unique opportunity to get a feel for a career in the Services, without committing to a longer period.
The 2018 Gap Year program will commence in January 2018. Applications are open now but filling fast.
 Applicants must have completed year 12 (or equivalent) and be aged between 18 and 24 years old as at 1 September 2018 (Navy), 31 May 2018 (Army) or 31 March 2018 (Air Force).
Thinking about applying? Visit defencejobs.gov.au/gapyear
Or, if  you have a specific question about the program that you want to ask us? Shoot us at The Footnotes an email here.