We spoke to Maddie, a Sydney-born, New York-based Online Editor about her big move, the job market for 20-something year old Aussies and what she wish she knew about making it in the Big Apple.
The realisation that you're actually a 'grown up' can be hard. For me, it was a realisation that struck hard and fast.
One day I suddenly shifted from a feeling that I potentially may be able to get away with buying a student ticket on the bus to very suddenly wondering why I was still sitting on a bus every morning  going to a 'job' that was slowly becoming my 'career' before my eyes.
It's during those, "What am I doing with my life?" moments that the questions start rolling in: "Wasn't I going to move to NYC?", "Wasn't I going to go back to university?"
The job market:
"When I first moved to New York, I was on the job hunt for nearly two months before I landed the role I'm in now.
It's hard to find a job here, especially in the women's lifestyle industry. This industry, in a nutshell, is 100 per cent about 'Who you know' no matter where you're working. In New York it's about 'Who you know' x 1000.
I spoke to as many people as I could who pointed me in various directions and connections but funnily enough my experience in beauty content spoke for itself in acquiring my current role. I just got lucky!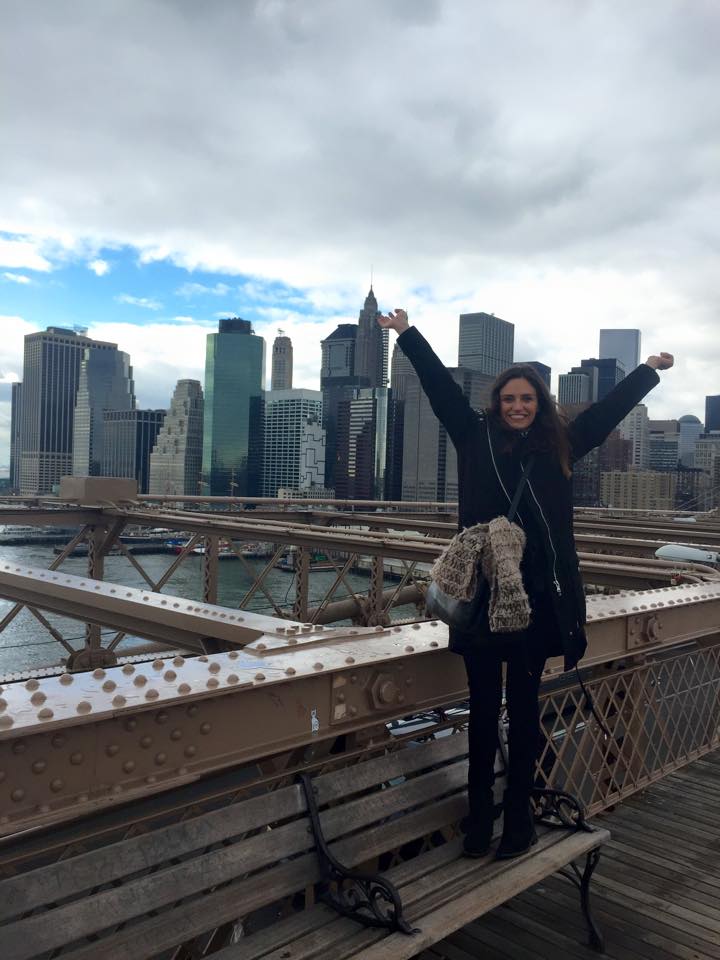 I spoke to as many people as I could who pointed me in various directions and connections but funnily enough my experience in beauty content spoke for itself in acquiring my current role. I just got lucky!
My recommendation for someone looking to do the same thing would be to chat up people in your industry that are over here long before you arrive and have your networking dates ready to rumble before you board that plane!
My strategy in networking was always taking one connection, name, or 'in' with you from each coffee date. That way, even if you get nothing particularly helpful in your search with a particular individual, you can at least gain another email, number, or company to look into and follow up.
The interview process is much the same as it is in Sydney.: you go through a round of two to three interviews with different people until you land a role. The first interview is pretty much always a phone interview (which initially threw me for a loop, as my personality is a huge part of my package, and it's hard to get that across via phone).
The difference? American's sell themselves much stronger during this process. As Aussies, we tend to let our experience speak for itself. A lesson I learnt while finding a job here is that you have to elevator pitch yourself to everyone you meet. You sound like a crazy wanker but it's the norm. This was initially intimidating but eventually rewarding, as a huge part of landing my job was definitely being sure I was worthy of it – and speaking up to say so.
The Australian advantage:
Lucky for us, in the U.S., and New York specifically – Aussies are beloved.
From landing an apartment inspection, being offered free drinks, or having people stop to chat to you on the street when they overhear your accent – we are the bomb-diggity of nationalities over here.
This is all well (and very good) on holiday but when it comes to working the visa is everything. I came over on a J1 Visa, which is technically a student visa that allowed me to work in the U.S. for a year being sponsored by a an independent J1 sponsorship company.
The J1 is literally a golden ticket to living and working in America. If you are within a year of graduating jump on it and get over here. You definitely won't regret it. When I first moved, I think there was a group of about 10 of us that all picked up the golden ticket. Some have since gone home, some are still here but none regret the experience. After a year working for my company, they offered to sponsor me independently and transfer me to an E3 Visa (the typical Australian visa for those of us working in the States). This visa is very hard to get without any work experience in the U.S. My one year stint on the J1 was crucial in living in New York long term.
"You have to elevator pitch yourself to everyone you meet."
On working as the real life Carrie Bradshaw in New York City:
I was initially hired by Match.com to manage a partnership they had formed with Revlon for a campaign called Date Night Diaries. Match Media own a number of online dating sites ranging from Tinder, OKCupid, PlentyOfFish, HowAboutWe (the list goes on, take a second and imagine how embarrassing my iPhone app selection is).
The way Match Media works is that they pitch and sell advertising content on these dating platforms to various clients and a part of that is branded content hub's (in other words, mini-websites). One of these content hub's was Revlon's Date Night Diaries for which I was hired to implement.
The website was a collection of dating, beauty and style content was written by myself and other freelancers. The Revlon content was a selection of weekly (very embarrassing) 'date night diary entries'  where I wrote about a weekly date I'd been on each Friday night. We paired this with a video in which I interviewed beauty and dating experts the said upcoming date and a 'get the look' post that housed the products and 'date night look'.
There's a chance I'll be cringing forever, but I learnt a lot about working in front of a camera and had the good fortune to work closely with a conglomerate beauty brand – there is always something to learn with each opportunity.
The Revlon campaign ended last year and I have now moved into the role of Editor for two of Match Media's acquired websites: Nerve and The Date Report. Basically, I'm heading straight into Carrie Bradshaw territory.
My role consists of writing about all things modern dating for The Date Report (very easy, clickable content) and smutty, smart and sexy content for Nerve (our tagline is 'Everything that turns you on').
On why she loves it and her advice for you to follow suit: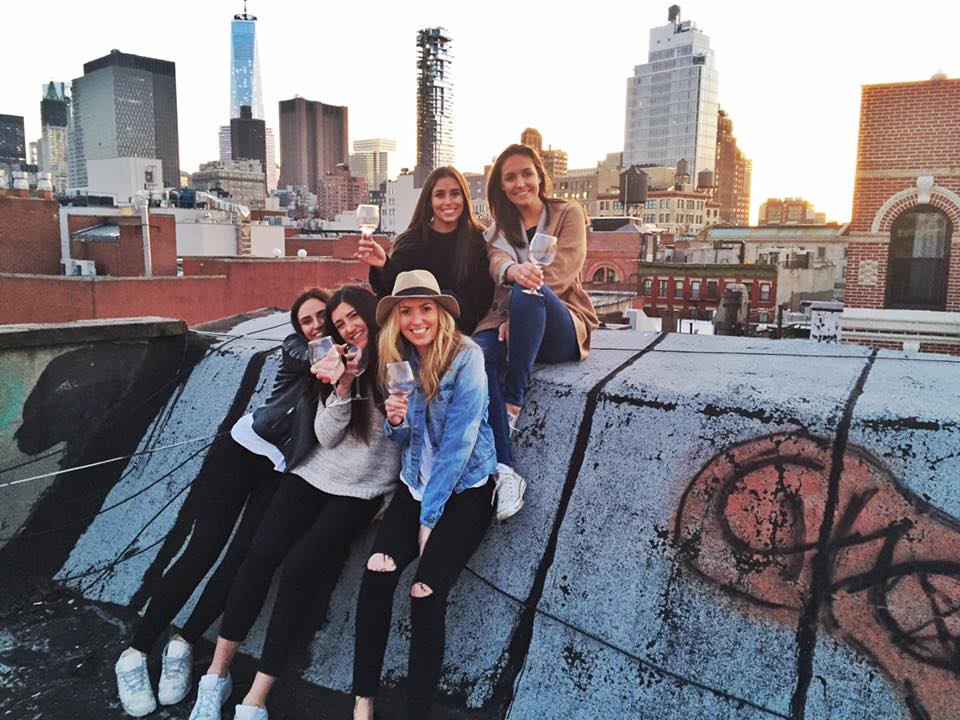 There are so many accomplished and inspiring people in New York, and I've definitely had the opportunity to broaden my network and be mentored in many ways, through work connections, friendships, and more.
Apart from the people I work with, most of the friends I have made over here are Australian, which many discern as a mistake in travelling and immersing yourself in a different culture.
The thing is, whether Australian or not, people that move to New York are a special kind, and they all come from various industries, ages and stages of life. Everyone is on the hunt for that special something more, whether in work, play or life – they are all seeking an experience that only New York can offer them. It's a magical city and the people I have met living here are magical in their own right. New York teaches you to want more from yourself, be more for yourself and push for what you deserve. Whether you are here for one year or 10, you're surrounded by an inspiring hum of activity and drive from everyone around you – the city in itself is your mentor. That's probably why it's so hard to leave.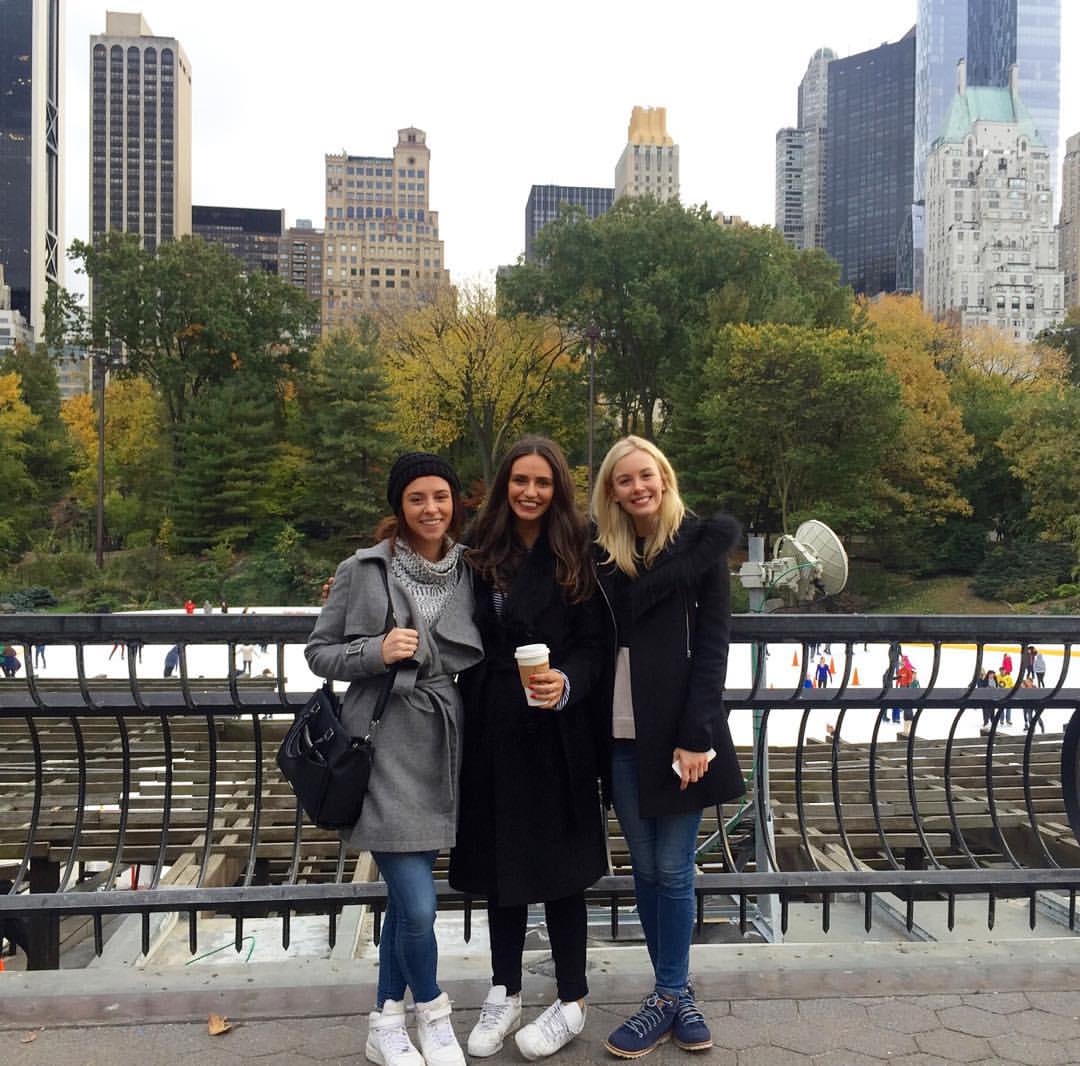 When it comes to what you need to do before you arrive it is all about the visa. Do your research, talk to people who have been in the same boat, know what you're doing, save as much money as you can, decide what you need to bring with you and what you don't. Once these things are covered – you're good to go – the ball drops when your plane lands.
New York teaches you to want more from yourself, be more for yourself, and push for what you deserve.
Why New York?:
The best things about living in New York aren't going to all the great bars, restaurants, parties and events. It's walking to work in the morning, half asleep and feeling that undeniable energy in the air or sitting on a fire escape with a glass of rose people watching. It's dancing to a cellist in a crowded subway station and tanning in Washington Square park with carrot sticks and hummus. It's making dinner at home on a teeny tiny stove (and eating on the floor because you don't have a dining table) or laughing with your friends about disastrous dates over cheap dumplings in Chinatown…
It's all the little precious moments, the ones that you would never assume, that's what makes New York what it is. It's the real, independent moments. The moments that got you here. The moments that make your life here, your life. The best part of all? Knowing that you're the one to thank.