We chatted to Harry and Jack, carpenters for a residential building company about their work, apprenticeships and their advice for those looking to get a trade.
FN: So how did you get into residential building?
Jack: To eventually become a builder (via a trade) you either have to be a carpenter or a brick layer and I didn't want to lay bricks, so I chose carpentry.
I did my apprenticeship with a marine construction company. I worked there for six years building timber bridges, wharfs and jetties, and then I wanted to move into the residential game so that I could eventually get my builders licence and start my own business. At my previous job I did my Cert III in Formwork/Falsework and then since I've worked in this company, I've done a Cert III in Carpentry and my Cert IV in Building and Construction as well – so to get my builders license I need to work under a licensed builder as a supervisor for two years and then with your Cert IV you can apply for your licence through the Department of Fair Trading.
Harry: I was actually plumbing. I did plumbing straight out of school because my older cousin was in plumbing and so it was the easiest option. I was then after a change and so started labouring at this company and then after a few months got put on full time. So I've done my Cert III in Plumbing, and I've just enrolled to do my Cert IV in Building and Construction.
I probably would have done carpentry straight out of school had I taken the time to do a bit of research and really looked into it.
I liked woodwork at school, but plumbing was just the easier option at the time.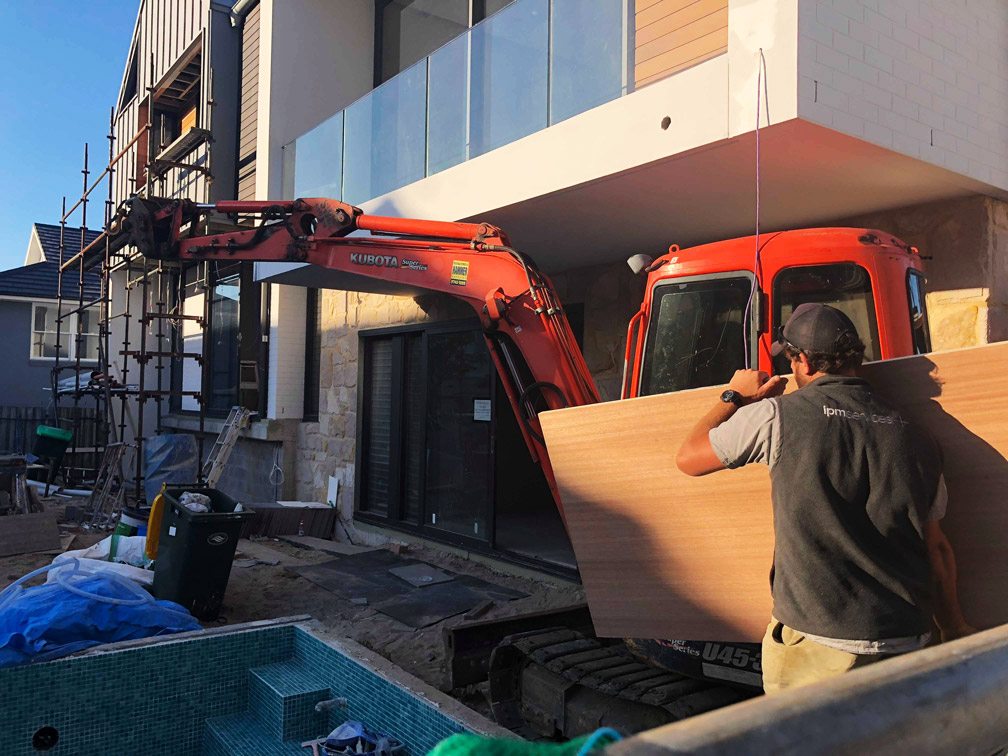 FN: What's the difference between a carpenter and a builder?
Jack: A carpenter is on the tools – building and doing all the timber work that's involved in a house build or renovation. And then a builder is pretty much the manager of the site. They'll organise all the finances and the trades – the plumbers, the electricians, your renders, your tilers – they manage the job from start to finish. They're more the business side of it, they don't actually get on the tools.
FN: How does an apprenticeship work?
Jack: So you find an employer yourself, or you can go through an agency and they'll find you one. Then you basically start work and start attending TAFE NSW, whether it's one night a week or whether you do a full week. You have to do four years on site before you're a qualified tradesman.
FN: What's the difference between joinery and carpentry?
Jack: Joinery is more putting together kitchens and furniture, and carpentry is more of your structure work and finishing work – like your doors, your architraves and your skirting.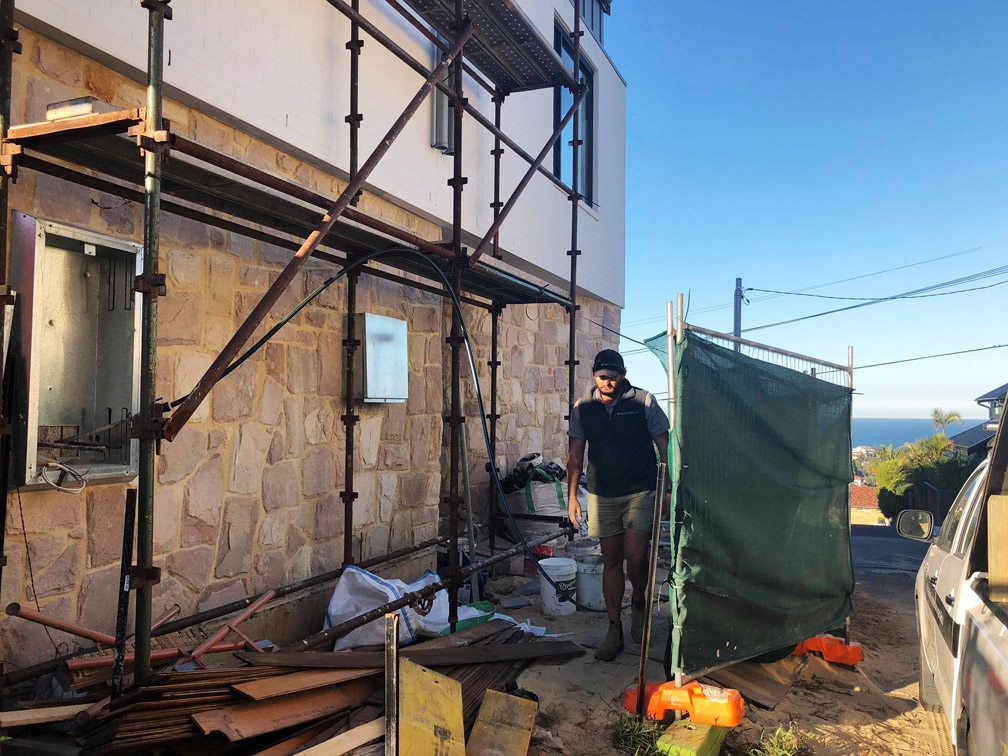 FN: So not every carpentry apprenticeship is the same?
Jack: I think there's three, maybe four different types. There's carpentry and joinery, and then construction carpentry which is formwork and falsework, and then there's straight carpentry which is more your residential work. It will depend on your job which you study.
Harry: Yeah, once you sign up to the course you're pretty much locked into that type of carpentry. Unless you want to drop out and change – you can't mix and match your courses.
FN: How is pay as an apprentice?
Jack: Terrible.
You'll be eating tuna tins for smoko and lunch.
Harry: Guess it depends on who you get and who your boss is, if you're a big company or what not.
Jack: There's an award rate, but if you've got a good boss, you can work out some sort of deal sometimes where they might pay you above the award.
Harry: And then you also get your tool allowance (known as a Trade Support Loan). You can get up to $20,000 loan, and then when you finish your apprenticeship you are eligible for a 20% discount on the loan – so will be paying back about $16,000.
FN: What work does an apprentice do?
Jack: You just clean up all the time. Dig holes.
Harry: You spend A LOT of time digging.
Jack: I think a lot of new apprentices would think they would be building straight away, but they're wrong. It can take 6-12 months until you're actually building – you should be pretty into it by two years.
Harry: Yeah, it takes a lot of time to know your trade – you can't just pick it up straight away. But it's good – you come straight out of your school environment and you go into a trade, you're on site surrounded by people who are older and you learn a lot of things pretty quickly.
FN: Is it hard studying while also working?
Harry: Yeah it is, but you've just got to be disciplined. I was doing four days of work and one day of TAFE during my apprenticeship.
Jack: I was doing three full weeks of work and then for one week of the month I would do 5 straight days of TAFE. It's pretty annoying to finish a day of work and then have to go to TAFE at night, but everyone has to do it. It's fine to do when you're young, but you just want to get all the study out of the way first – you don't want to be 25 and fully working and still having to study.
Harry: And if you're doing your Cert III in Carpentry, you can go in at night as well and do your Cert VI in Building and Construction and kill two birds with one stone.
TAFE's practical, but it's theory as well – it's half and half. So you might do theory in the morning and practical in the afternoon, or vice versa.

FN: Any advice for apprentices?
Harry: Show a bit of initiative. Don't stand around – everyone picks it up. If you're just standing there waiting for someone to tell you what to do, just pick up a broom and start sweeping and doing something.
Jack: Yeah – if you're just standing around waiting and don't show initiative, no one is going to be that keen to teach you what to do.
Harry: You're not a baby.
FN: So would you recommend it?
Harry: I love it. Everyone that you're working with is different and you're outside, you're not stuck in a classroom or sitting at a desk. Every day is different.