The Wills empire was born after an unexpected launch at the Mercedes Australian Fashion Week (a $500 block of room on the showroom wall and a hope to break even) where he netted a reported $17,000 worth of orders. She quit her job the next day.
Today there's no shortage of articles, clippings and 'grams about how you can become successful. At the end of the day there's only one bell that tolls true and that is that success rarely happens by accident. This idea of taking years to be an overnight success applies to most but Samantha Wills is the epitome of this saying. Which in turn, makes her the perfect inspiration for any young creative.
FN: How did you learn about the branding and distribution elements of the business?
SW: Brand building has been embedded in me for as long as I can remember. I remember when I was about six years old I used to pull a heap of stuff out of mum's pantry, set it up on the kitchen server with a hand made 'Sammy's Café' menu and try to sell it back to my parents!
SAMANTHA WILLS is also not my first jewellery brand. When I was 11, mum put me in beading classes at the local craft store in the school holidays – I credit this as where I learnt the basics of jewellery making. My parents had a small clothing store in Port Macquarie (where I grew up) and when they would go to Sydney to do buy stock,  mum would always bring me back a box of beads from the fancy Sydney bead stores. I would create designs and mum let me have a spot on the counter near the register to sell them. I called the brand SAM-ART and I'd make about $60 a week from it. My parents always had small business so I definitely learnt the wholesale side from them.
With the SAMANTHA WILLS brand, I handmade everything myself for the first three years, as well as doing all the sales, marketing, shipping and PR. When the business started to grown I didn't know how to expand. I learned what I could along the way but at 22-years old, I was treading water to keep up with it all.
People often think of a creative business as being mainly creative but this isn't the case. The creative element is the glamorous side but sadly, such a small part. It's all the behind-the-scenes elements that make a successful business. These days we have about 30 people in our company with the majority in warehouse, production, customer service, accounting or sales roles. This alone shows the demand and what it takes the run a business. It's predominately logistics.
FN: Did you have a mentor help you through your establishment, or are you a born business woman?
SW: I met my business partner Geoff Bainbridge a few years in. His background was in the 'business' side of a brand and he was the one who took my crazy, creative ideas and allowed them to become a commercially successful business.
Even though he hates the term, Geoff was a mentor to me from early on. I also looked to people in business whose brands I admired but didn't know personally at the time. For example, Amanda Brisken's work with Mimco was pioneering for an accessories brand and what Jodhi Meares did with Tigerlily… Jodhi was my ultimate girl boss. I have great admiration for her.
I don't think I'm a natural born business women, I think I'm a natural entrepreneur. There's a difference. People often say to me, "You're very good at business." I always say, "I'm not but I'm very good at surrounding myself with people who are very good at business."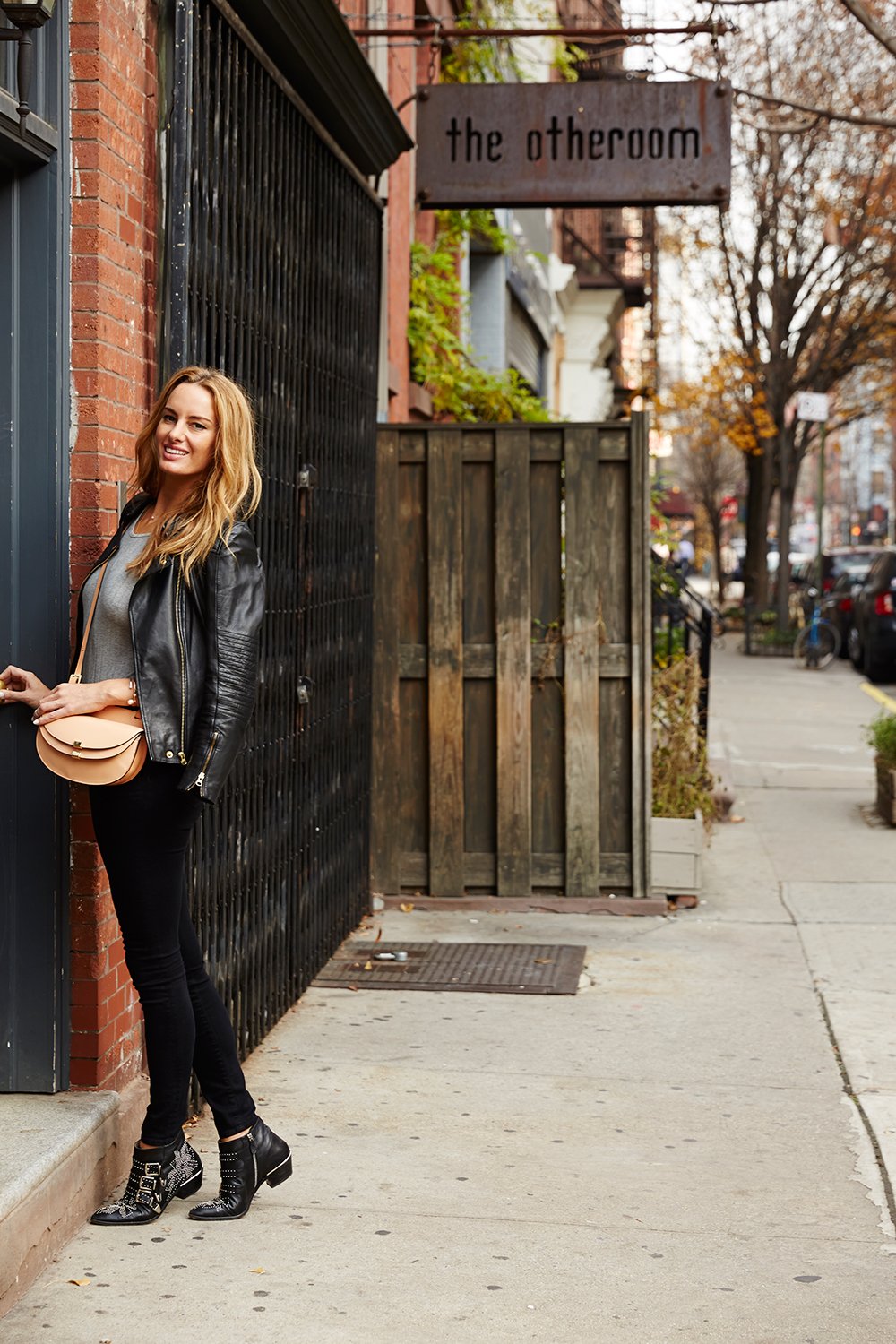 FN: What aspects of your business do you run today?

SW: My role in the business today is 'Creative Director/Designer'. I still do all of the jewellery design and sit across the marketing and creative side of the company. Anything to do with brand, product or activation I head up. I also set the top level briefs for our campaigns, that then filters through to our website, activations, consumer engagement.
"I'm very good at surrounding myself with people who are very good at business."
FN: What advice you give to young people that believe success is a matter of luck?
SW: At the moment I'm launching my newest project samanthawillsfoundation.org which is a foundation is designed to empower women in business, specifically young entrepreneurs (young in the journey, not young in age). One of the things I write about is to not be someone who just talks about wanting to do something. If you have a dream of starting your own brand, move hell and high water to do so. It might be that you work your normal job in the day time and you work on your brand every night. Some nights you might only get four hours sleep. You might pour all your savings into it. There are sacrifices. It's going to be hard. Do it anyway. That's my advice.
FN: Do you still get mental blocks either creatively or in business strategy?
SW: Absolutely. It used to freak me out. But now it just means I need to step away. No matter what I'm working on, if I start to go around in circles, I step away from my desk. It might require a coffee, a workout, a good nights sleep to set it right. When I start crying or eating chocolate in a dark room, that's when I know its time for something stronger like a holiday.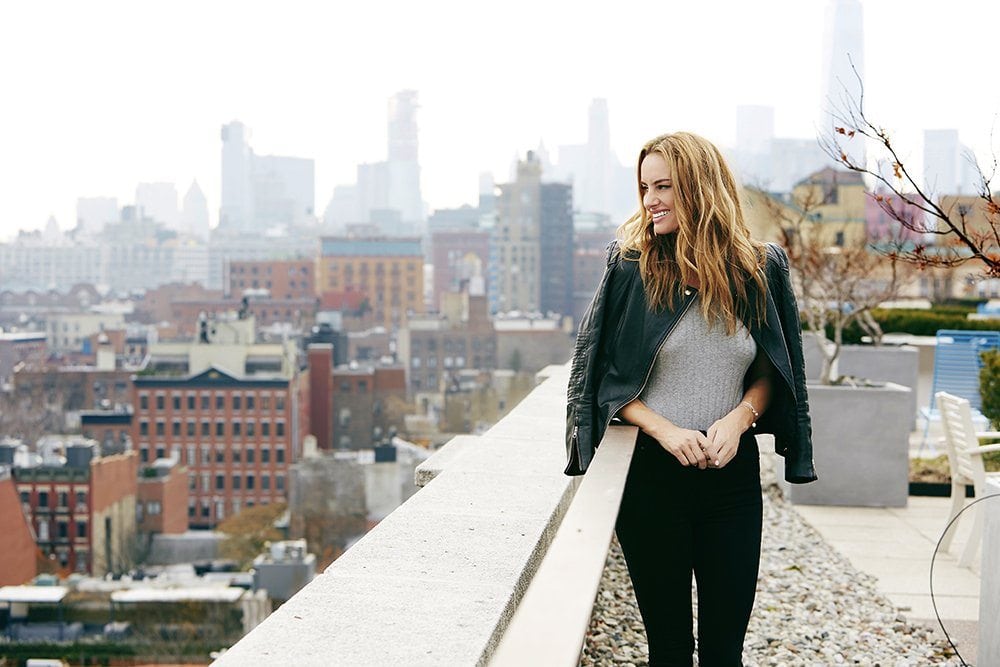 FN: What is your creative process?
SW: My creative process always starts with a story. I work out what the story is and create products and collections that fit within that story. A process I do ten times a year. It's very strategic and well planned. So I guess you could say it's a commercial creative process.
I often speak about the decision you have to make early on as a creative going into business. You have to decide if you want to be a commercial creative or an artist.
If you are anything but 100 per cent artist, you're a commercial creative. What does that mean? Where the SW brand sits in the market there is a high degree of commerciality. If I designed purely only what I wanted to every season, with no care factor if it sold or not, I would be an artist as an artist is pure to his or her art, with no regard to commerciality (which I have huge admiration for).
I have always been a commercial creative. I have around 15 per cent free reign on design of each seasonal collection. The rest I'm given in the form of a matrix from our logistics team. They've analysed previous successes – from price point, to size, to colour – and it's my job each season to design something new, that fits within those perimeters.
"There are sacrifices. It's going to be hard. Do it anyway."
Having said that, I have a very intimate relationship with our consumers. I know what they want from us and being a designer in this day and age is actually very luxurious. Thanks to social media platforms, you can see what your consumer is wearing, they talk to you and tell you what they want, where they are wearing your product and what colours they're liking.
FN: Thinking back to when it all began, how would you describe starting your own business? Were you ever overwhelmed?
SW: ALL. THE. TIME! You never stop being overwhelmed. It's just the things that overwhelm you become different, bigger.
Someone asked me the other day if I would I do it all over again, knowing what I know now. I replied honestly: I don't know if I would.
There has been so much work put in over the past 11 years, relationships sacrificed, stress levels pushed more then I like to admit but the beauty of the dream is that you don't know what's going to lay ahead.
People often say, "You were so brave to start your business so young" but I wasn't brave. I was naive! I was 21-year old. Ignorance is bliss.
That being said, when something didn't work out or when someone told me I couldn't do something, I would use it as fuel on the fire to keep going. And every time I felt like quitting I would remember those people who shut doors in my face and I'd keep on going. You have to find little things that keep you going and harness those for the really tough days.
FN: How do you find a balance between selling your brand and maintaining your values?
SW: This is a really great question. My personal values are the cornerstone for the company. Empathy. Honesty. Integrity. We implement these from the way we treat our customers on the phone, to our communications online, to our retailers, to each other.
"You have to find little things that keep you going and harness those for the really tough days."
I am in a very fortunate position to have the following I and the brand have. The profile of the brand is built on the story of our origins (Bondi Beach market stall). While we now have offices and retailers around the world, it would be very remiss of me to suggest that all just 'happened', like it's glamorous and easy. I'm very conscious in my online communications and ensure everything remains transparent and honest by showing and discussing the struggles, hardships and sweat.
People are smart and they appreciate honesty and authenticity. You can't fake authenticity, so own your story, be proud of where you have come from, be transparent about how you got to where you are and people will want to follow you to where you are going.
FN: What does success mean for you?
SW: Success for me personally means happiness. And what made me happy at 21 isn't necessarily what makes me happy at 34. But that's a part of the evolution of business, your personal career and life. But to me, success is always about what makes you happy.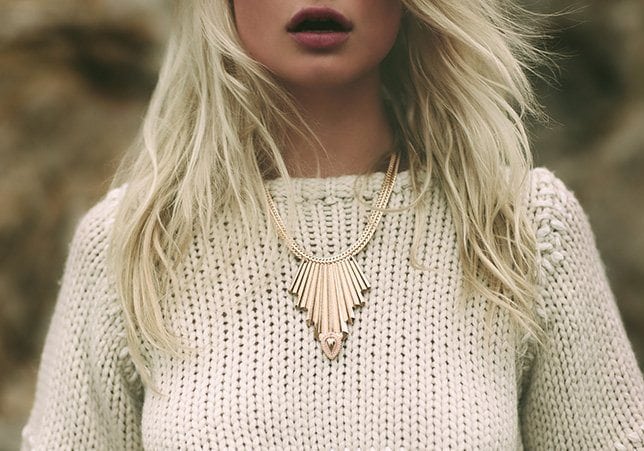 FN: What is something that only experience can teach?
SW: How to deal with people. After all, life is a people game.
If a situation doesn't work out, analyse how you dealt with it and how you could perhaps do things differently. What did you learn about how your were treated? Replicate what you like and what made you feel good, make a note of your experience of who you also DON'T want to be.
Be very aware of how you treat people.
 "To me, success is always about what makes you happy."
FN: Was there a moment when your success seemed surreal?
SW: ALL THE TIME! I'm just a girl from Port Macquarie. I have triple the amount of Instagram followers then the population of the town I grew up in. All of it seems surreal. I think the minute it stops being surreal will mean I'm taking it for granted and I don't ever want to do that.
Keen to get started? Find the course you need.