Welcome to The Footnotes Cash Chronicles.
The aim is to encourage people to start talking about their money in real life. What you buy, when, and how you FEEL seeing it all recorded at the end of the week.
This series allows us to think about money without all the stresses of confronting our own finances.
No one is perfect with money.
But talking about money makes us smarter.. We are here to take away the fear and guilt of your weekly spending – even if it's just to learn that someone else is also susceptible to impulse purchases at Kmart.
Name: Ash Cottle (26)
Job: I work as Social Media strategist at an agency in Sydney.
Salary: $73,000
Rent / living situation: I live with my boyfriend and two other girls. My boyfriend and I pay $220 a week, the other girls pay $310 a week.
Here's my long weekend spending: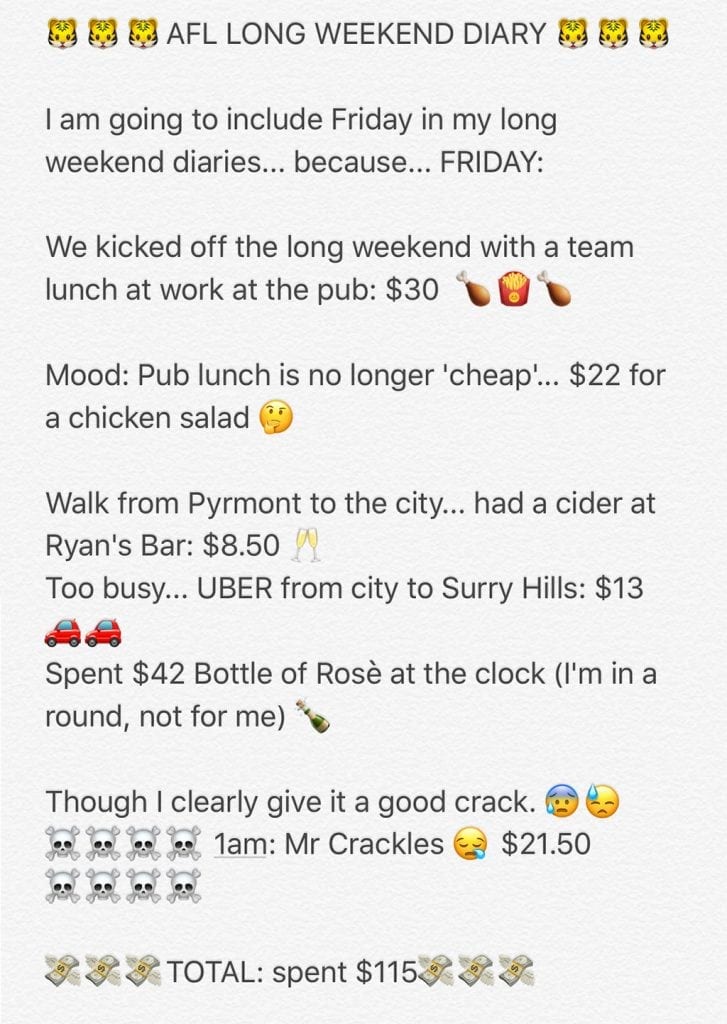 I normally try not to spend more than $10 on lunch if I buy it during the week.
Feels re: Mr Crackles: sad. I mean… does anyone need pork belly at 1am?!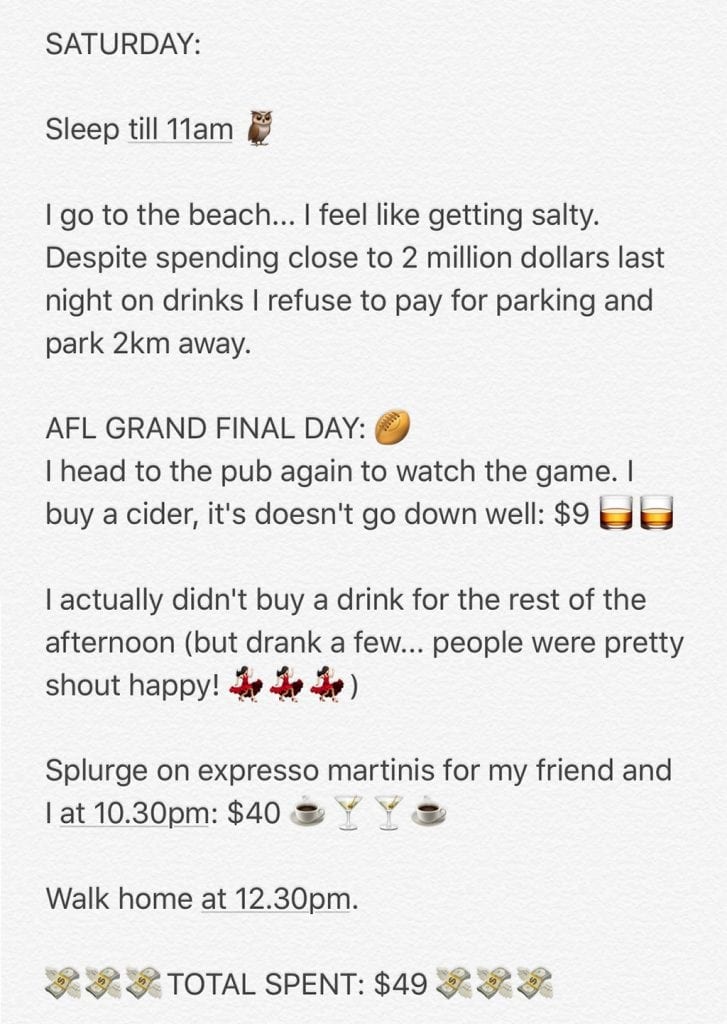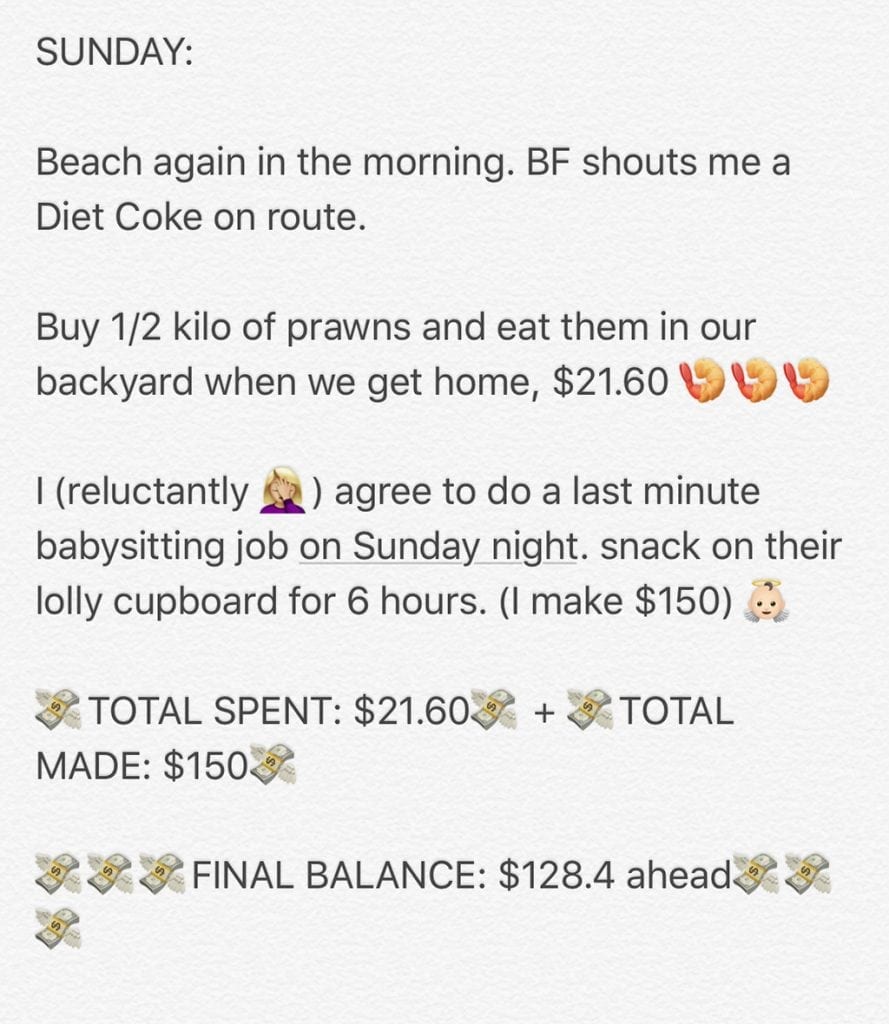 I dreaded agreeing to babysit from the moment I clicked send on the message.
That cash in hand feeling though…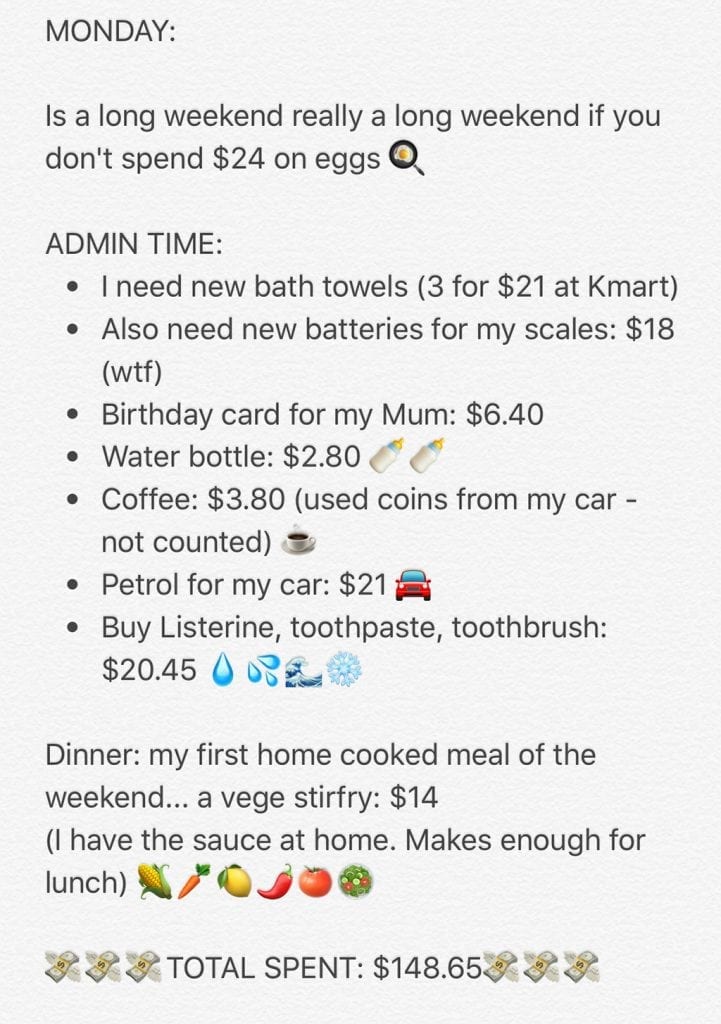 All the admin items were a must. So I don't feel guilty at all for today. Brunch is a bit ridiculous, $24 for eggs and toast. That could buy my breakfast groceries for a week.
Eating at home is heavenly… it's healthy and cheap!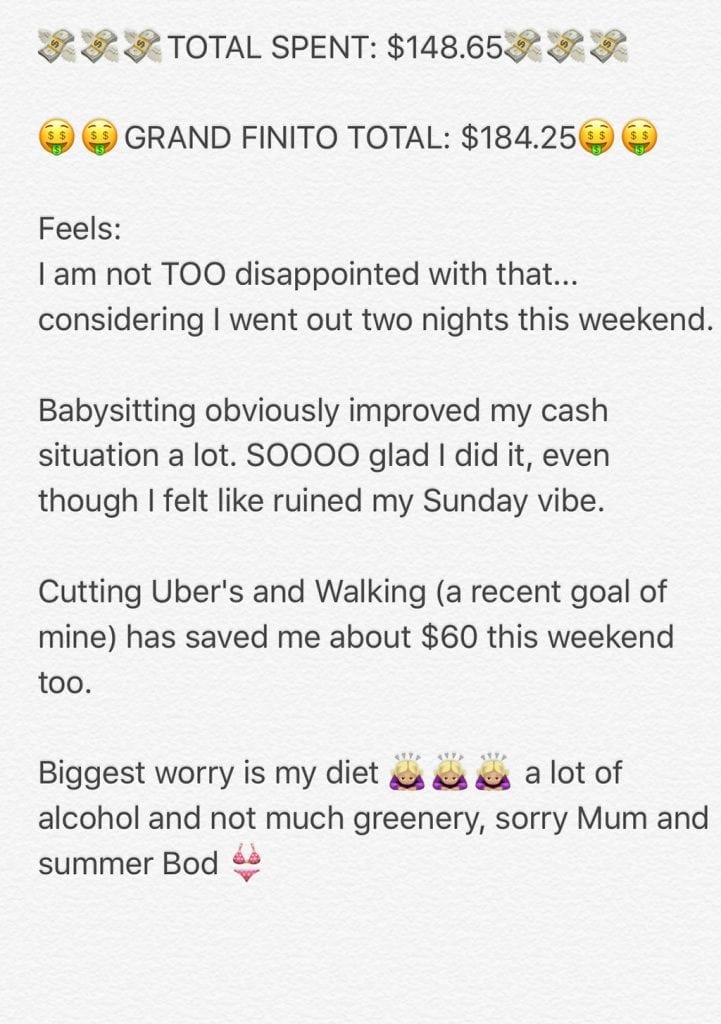 If you want to submit your cash chronicles, get in contact: hello@thefootnotes.com.au