What: Inner thoughts of an intern
Written by: An anonymous 3rd year Bachelor of Communications student.
Where: Workings 1 – 2 days a week at a national fashion magazine
A note from the author:
As a third year B.Communications student hoping to land a job in mid 2019, I've found myself an internship.
The intern experience is minefield of awkwardness. Office meetings, team participation, trying to use a swipe card – these are all opportunities to make an ass out of yourself. Yet, opportunities I wanted to share with you.
8:30am. Tracy Grimshaw meets me at the lift.
"What did you do on your day off?"
Internal me: I woke up at 10. Went to beach and then watched Shameless.
Real life elevator lift me: "I am still trying to work out what I am going to focus on for my final journalism major next year. So, just a bit of research."
9am.

Office birthday celebration: People arrange three – four balloons on their co-worker's desk and sticky tape a photo of them from their Facebook profile on their computer screen.
In this instance the photo doesn't fit the A4 page. So it's also stretched. Someone has also drawn a squiggly line around it in pink highlighter.
Birthday boy arrives.
*awkward office cheers
*awkward birthday boy laughs as he peels the photo off his screen.
Personally, I feel exhausted watching him deal with this in every way, shape and form
10am. I am cleaning up their corporate LinkedIn page and updating some details on the page.
This means going through and liking/following other media companies and agencies and replying to comments with a HR approved response.
This activity reminds of the time that I dated that DJ for a hot second.
Date a DJ and the next thing you know, your Facebook feed is just one long list of event invitations with the word feat. in memo; and it's so overwhelming you didn't even notice your best friend uploaded her graduation photo and got 403 likes.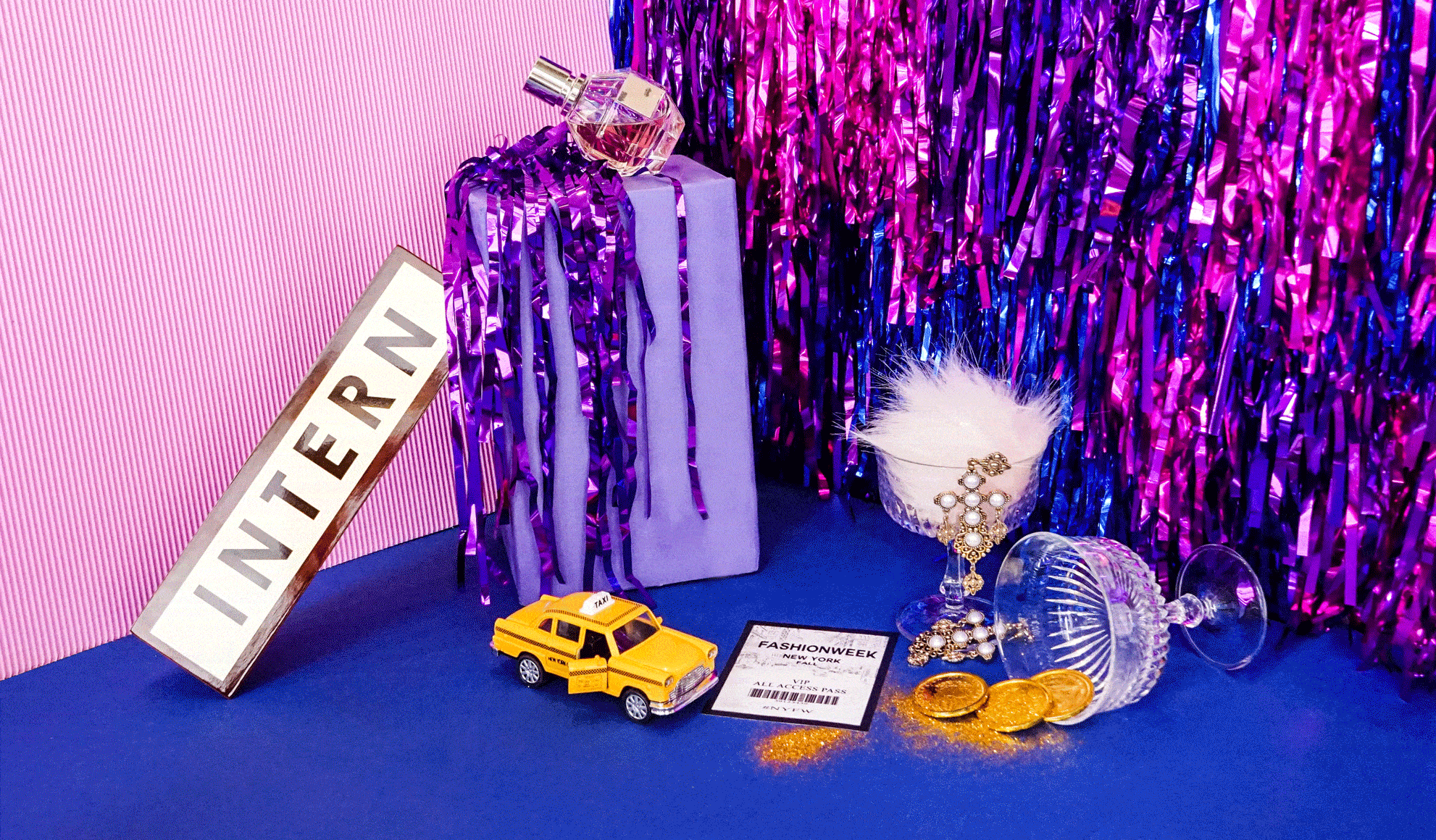 1:00pm. I sit in on the content teams WIP, again. My favourite part of the day.
Today they are talking about what's worked and not worked online this week. People love royal engagements, people love the environment; sadly, people don't like ARIA gallery captions. Noted.
People talk about the projects they are working on. They talk about the progress of pieces by saying things like, "I got in contact with a guy from xxx he said he is happy to be included in the piece".
Affirms my childhood dream: I want to be a journalist!
Tracy Grimshaw asks if anyone has a project that I can "sink my teeth into." Roxy [sections editor] says I can help her.
Afternoon. I help Roxy write title ideas and hooks for her section of the site.  Legitimately feel needed, useful and happy as I paw my way through a content template she emails me.
Note: I use my Gmail account, but it's cool seeing Roxy* from *big media company* appear in my inbox.
Roxy says we can run through my content ideas tomorrow. I am excited and nervous, and do that thing where I pretend my life is a movie. 
What I learnt.
That I do want to be a journalist

That workplace birthdays are sad. I'm not talking about the 'Deliveroo waiting time is 45 minutes and I am struggling with the most anxiety filled hangover ever' sadness. I am talking about real sadness.
Important things I learnt.
I can understand why journalists are frustrated. The internet has completely shifted the definition of being a journalist. Sponsored content is on the rise; because people expect news for free. So that means you need to produce more native content, quicker, to dilute the sponsored content.
If you have any feedback, or want to contribute your intern diary, contact us at hello@thefootntoes.com.au
Or, if you want an internship yourself, head over to our JOB FINDER