What: Inner thoughts of an intern
Written by: An anonymous 3rd year Bachelor of Communications student.
Where: Workings 1 – 2 days a week at a national fashion magazine
A note from the author:
As a third year B.Communications student hoping to land a job in mid 2019, I've found myself an internship.
The intern experience is minefield of awkwardness. Office meetings, team participation, trying to use a swipe card – these are all opportunities to make an ass out of yourself. Yet, opportunities I wanted to share with you.
8:30am. Someone from the editorial team meets me at the lift. She reminds me a bit of Tracy Grimshaw.
I meet the team who literally, could not care less. They are all furiously typing and clicking around their computer. I am kind of excited to be like them.
9am. My first awkward encounter worth noting is in the kitchen.
If I try to grab the milk from the fridge and I end up having to say "excuse me" or "sorry" a minimum of eight times because I keep bumping adult strangers in pantsuits. It's like a mosh pit, or trying to make a tea in a dollhouse kitchen.
We all have to take turns like we're waiting in line at a deli. Though, in the line I meet Harriet who asks if I am the new Account Coordinator. "No, I am an intern."
"Omg, don't waste your uni summer here!"
**awkward social workplace laughs
9:30am. My first job is to label online galleries. Which means to write the captions to sit underneath the photos that were taken at the ARIA's last night.  Things I am good at: Quoting Friends. Writing short form journalist pieces. Reciting the first and second verse of the Australian anthem. Things I am not good at: remembering the cast of Big Brother 2014. 
Though this job is insignificant. I do have a small sense of satisfaction when I click, "go" and the gallery is live on the wide world web. 
1:00pm. I sit in on the content teams WIP.
This is a meeting where they all bring their workbooks to a table and talk about what they are working on and its progress. It's really interesting. Each writer here pumps out four pieces of content (articles to be posted online) by noon. Then they work on long form projects in the afternoon. They are all waiting on people to get back to them for interviews or comments on stories.
The sales team need some sales decks updated with examples of content that have been digitally innovative. "Do you know PowerPoint?" asks Tracy Grimshaw
Internal me: I am Generation Z. My umbilical cord was probably a 6S charger.
Real life meeting me: "Yeah, I can help."
Afternoon. I spend my afternoon updating some audience numbers in some PowerPoint decks that live on a central drive. Also not too boring. The sales team use these PowerPoints to sell advertising around the digital assets that support the magazine.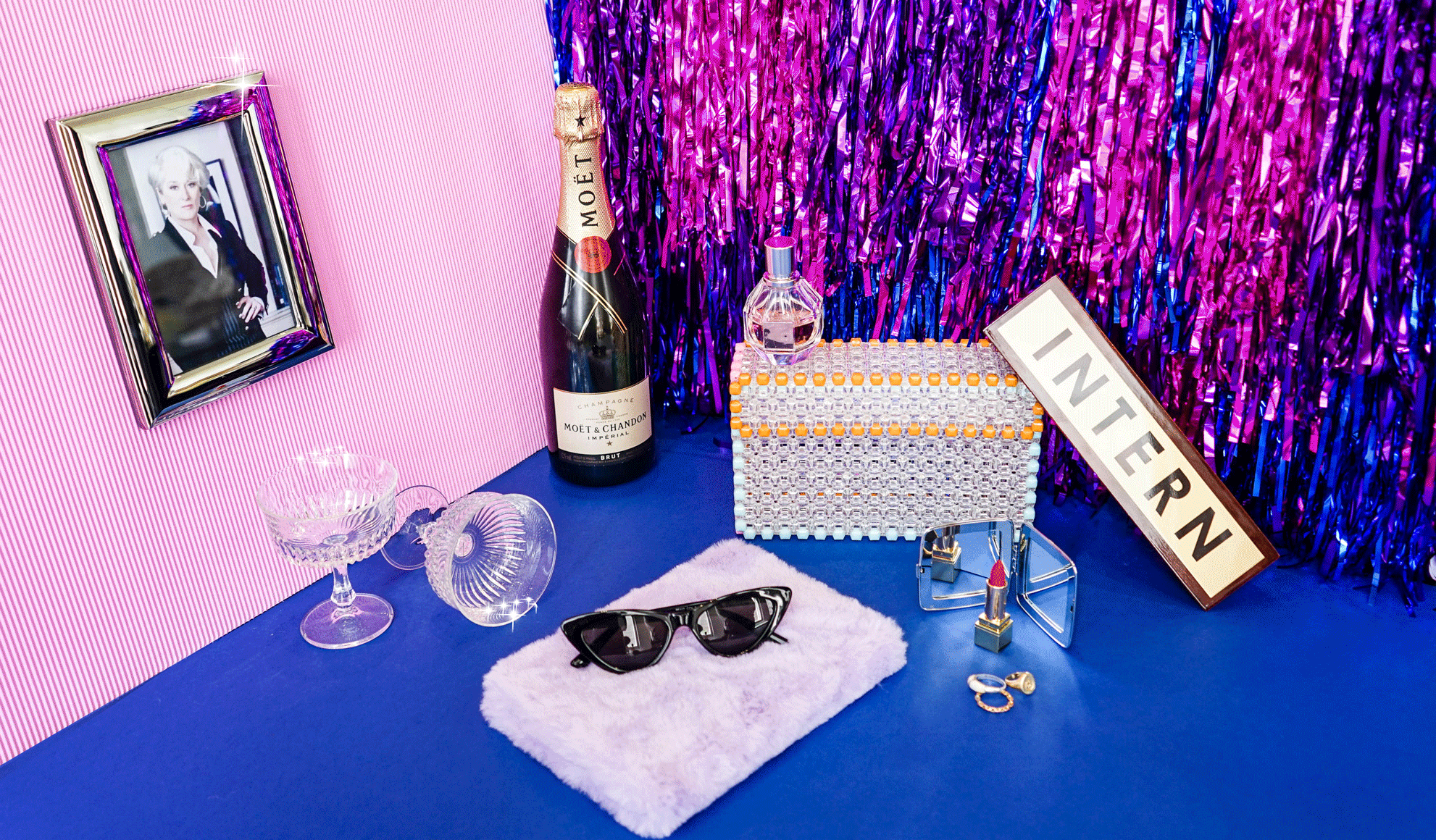 What I learnt.
PowerPoint is still a respected skill in the modern day workforce

99% of full time workers take their phones to the toilet with them
Important things I learnt.
Digital media makes money from the volume of eyeballs on the website. They sell a mix of branded content series, galleries and then banner ads. Banner ads are sold by this thing called CPM. This means, cost per thousand (visitors to the site).

There are native and advertorial content types. This means some articles aren't paid for, and some are paid for.
If you have any feedback, or want to contribute your intern diary, contact us at hello@thefootntoes.com.au
Or, if you want an internship yourself, head over to our JOB FINDER