Written by: An anonymous 3rd year Bachelor of Communications student. 
Where: Workings 1 – 2 days a week at a large digital media company.
A note from the author:
As a third year B.Communications student hoping to land a job in mid 2019, I've found myself an internship.
The intern experience is minefield of awkwardness. Office meetings, team participation, trying to use a swipe card – these are all opportunities to make an ass out of yourself. Yet, opportunities I wanted to share with you.
8:40am. Today I am on the backend of the site, downloading images and renaming them for SEO. Google searches also pick up images in their algorithm; interesting!
10:30am. I've had this time booked in the diary for a week. It's a one-on-one with Tracy to see how my writing skills are tracking and to see if I can start writing more consistently for the team.
This is how the meeting goes:
Me: "Hey, I was just wondering if you'd had a chance to read through that story idea?"
Tracy Grimshaw*: "Which one?"
Inside my head me: "What do you mean 'which one'?"
Real life me: "The piece I sent you yesterday after you sent me a press release to see whether there was anything newsworthy in it?
She cocked her head to the side.
Tracy Grimshaw: "You mean the contact list we needed updated?"
Inside my head me: "The bloody press release that you said I could try spin into a story for the quiet news day!"
Real life me: "No, not that – I did that list on Monday. But I am happy to update it again."
Tracy is genuinely perplexed.
Real life me: "Yesterday in the team WIP you mentioned that you had a few press releases that might be worth turning into articles."
Tracy Grimshaw is blank.
Real life and inside my head me: This is so embarrassing….
Tracy Grimshaw: "OH! That's right. Yeah, it's all coming back to me. Right, right. I'm totally blanking today! My head's still on holidays. Ok good one, let me get back to you."
Meeting done.
Nothing makes me feel more like an intern than when I meet up with the person who has briefed me with work and they have no clue what the hell I am talking about.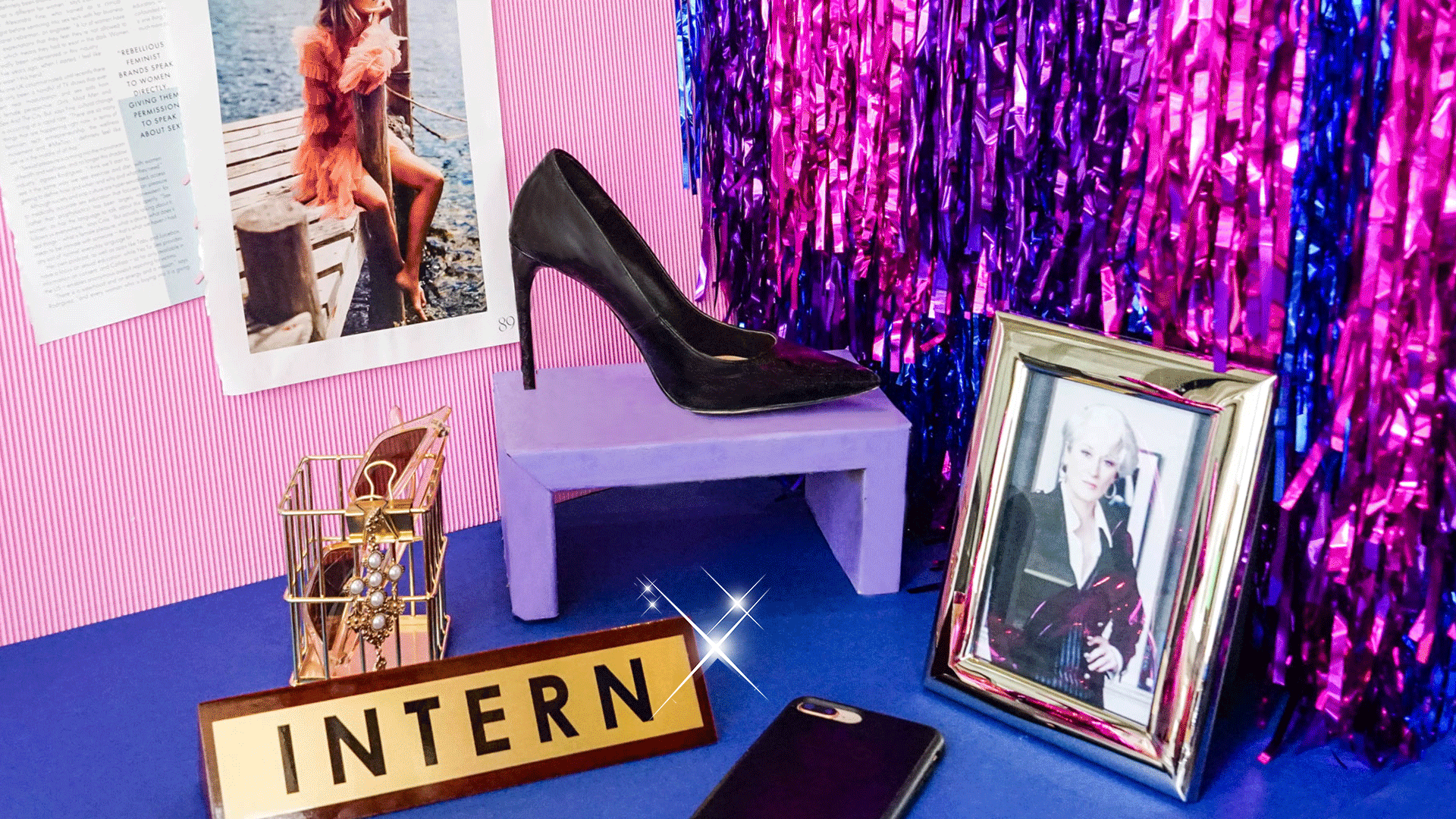 3pm. In the team WIP I think Tracy feels bad about her lack of engagement in me as an intern. She tells the team how great my story was from the press release; and while it won't get published – she recommends that everyone complaining of a "full plate" send me  "anything that has been on the back burner."
I suddenly realise that Tracy is trying to high five me. I am awkwardly looking down during her appraisal, so when I finally look over and see her with her arm up waiting to meet my palm, I feel terrible.
She's trying to break the ice and give me some street credit and I'm so nervous that I'm doing the opposite of breaking the ice: I'm practically skiing on it.
4:00pm. I get three emails from people in my team asking If I want to help them write content. I say yes to everyone and they send me fancy outlook invites for time to "chat".
What I learnt:
People use 24 hour time when making meetings.
It's funny how the things we say that start out with "it's funny," in a workplace that aren't really funny. 
Important things I learnt:
Public relations companies will send press releases to publishers with story ideas related to their clients. Media companies get literally hundreds of these a day. Some of them are reality TV stars that are launching puzzles with their faces on them, others are about Microsoft launching a new feature on their Office 365.
If you have any feedback, or want to contribute your intern diary, contact us at hello@thefootntoes.com.au
Or, if you want an internship yourself, head over to our JOB FINDER