Written by: An anonymous 3rd year Bachelor of Communications student. 
Where: Workings 1 – 2 days a week at a large digital media company.
A note from the author:
As a third year B.Communications student hoping to land a job in mid 2019, I've found myself an internship.
The intern experience is minefield of awkwardness. Office meetings, team participation, trying to use a swipe card – these are all opportunities to make an ass out of yourself. Yet, opportunities I wanted to share with you.
8.20am. For the past few weeks I've enjoyed a friendly relationship with a girl in the video content team. I really have no clue how old she is. Maybe she's in her mid 20s, if I had to guess. But, it wouldn't surprise me to learn that she has a kid that's a teenager. Who knows. But I like the idea of her job.
We have this thing where she says, "How are you?" Then I reply, "Great! How are you?" She counters with, "Good. How are you?" We both smile and awkwardly laugh.
That's one of the perks of this internship thing; before this I didn't even know that there was a video content team. The team of 5 is a blend of people that have studied Communications and then up skilled in Premiere Pro, people that actually studied video production and also copywriters.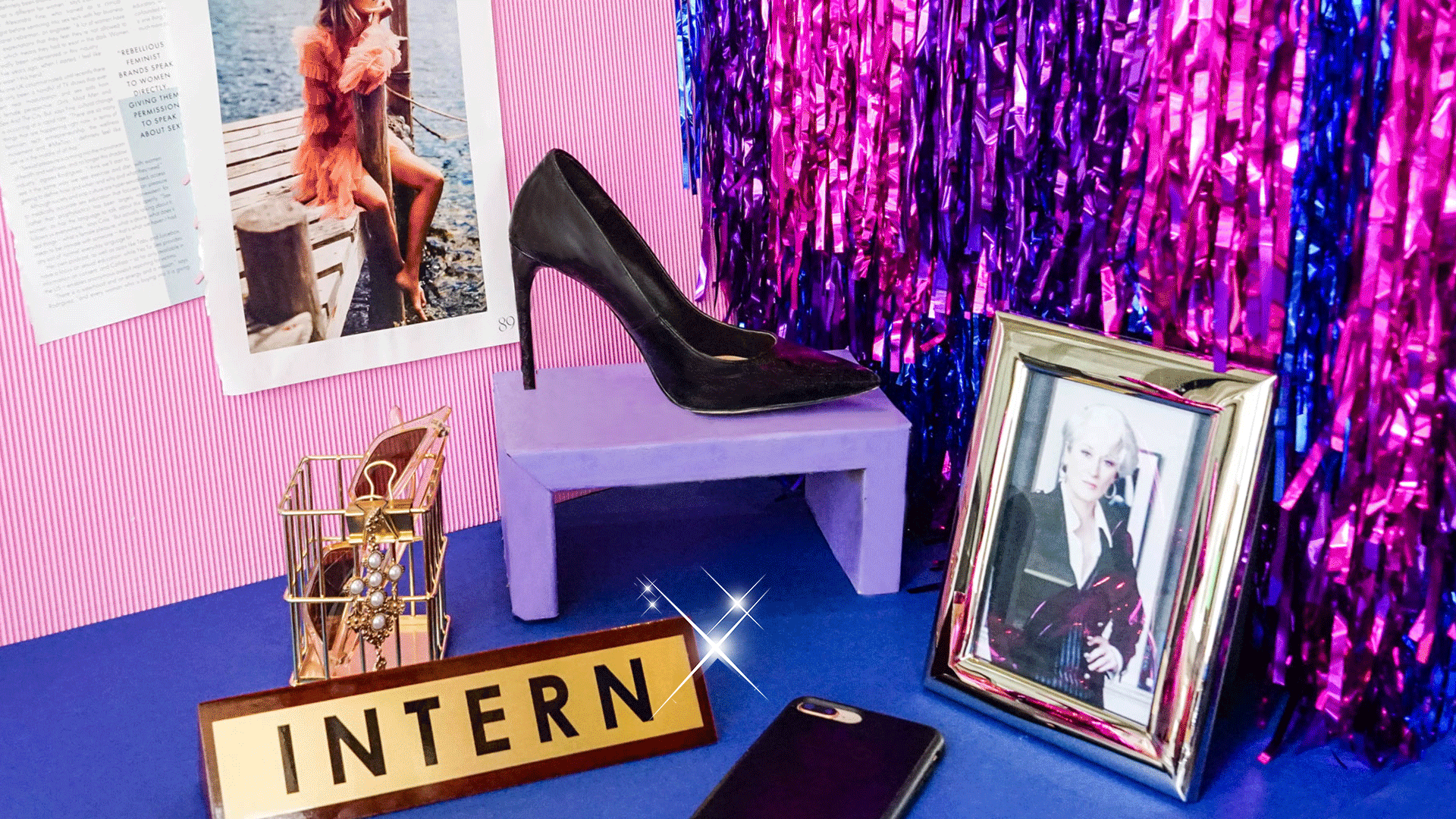 8.30am. I am writing an article about the royal couple's itinerary while they are in Australia. Finish and send to someone in my team. She replies, "YOU'RE A DEAD SET LEGEND"
8.50am. We have a morning WIP. The jobs on my list today:
Transcribing a phone interview with a nutritionist.

Finding some pull away stats about childhood obesity and its growth trajectory in Australia.

Scrolling through Mummy groups on Facebook to see if there are any statuses that are relevant to the article.
It's a pretty interesting job. The story is going up tomorrow afternoon and I like the lead-time I have. I don't feel as rushed. 
10.50am. Tracy gives me a piece of paper with a URL written on it. I am honestly gobsmacked. We live in an age where it's actually faster to search the entire Internet for a webpage than it is to type the URL into our browser. Yet, here we are.
I type in the URL and it's a transcribe of an interview on the ABC from 2012. I read it and pull out interesting questions. She wants some padding Q&As for an interview she is doing.
12noon. I go and talk to the video content team and ask how they got into this area. They said I can come and do some work experience there if I want. 
2pm. There is a huge meeting this afternoon with sales, editorial, video, social media and systems. It's a media landscape meeting and we are hearing about how we are comparing in the market. I feel like I've learnt more about media in 40 minutes than I have at university.
What I learnt:
Almost every other chocolate bar is a Snicker's with missing ingredients.
Important things I learnt:
There are different 'selling points' for every type of media. For example, out of home advertising (billboards) are used for building awareness. The people that come up with the 'sell' for each medium are called trade marketers. So you could be a trade-marketing manager.
If you have any feedback, or want to contribute your intern diary, contact us at hello@thefootntoes.com.au
Or, if you want an internship yourself, head over to our JOB FINDER