We spoke to an Instagram influencer with more than 500,000+ followers about the industry. She wanted to remain anonymous for the interview.  
FN: Thank you for agreeing to do this.
Influencer: No worries! I think there is a lot of misconception around the influencer world.  
FN: First up, what do you think when someone says, "I want to be an influencer, it'd be so easy."
Influencer: *eyeroll*. If it was easy, everyone would do it. If you want to build a blog you need to be full time on it. You are building an audience… it takes so much dedication.
Most of my days are filled with meetings and emails and not fun stuff, actually — administrative tasks and logistical planning for future photo shoots and future collections. I think it might look easy because the output is glamorous and there is this instant verification in 'likes' but there is a butt-load of admin behind the scenes.
I obviously don't want to complain about what I do, I do think I am so lucky. And compared to most other jobs, I definitely think it's more fun and it's not as taxing.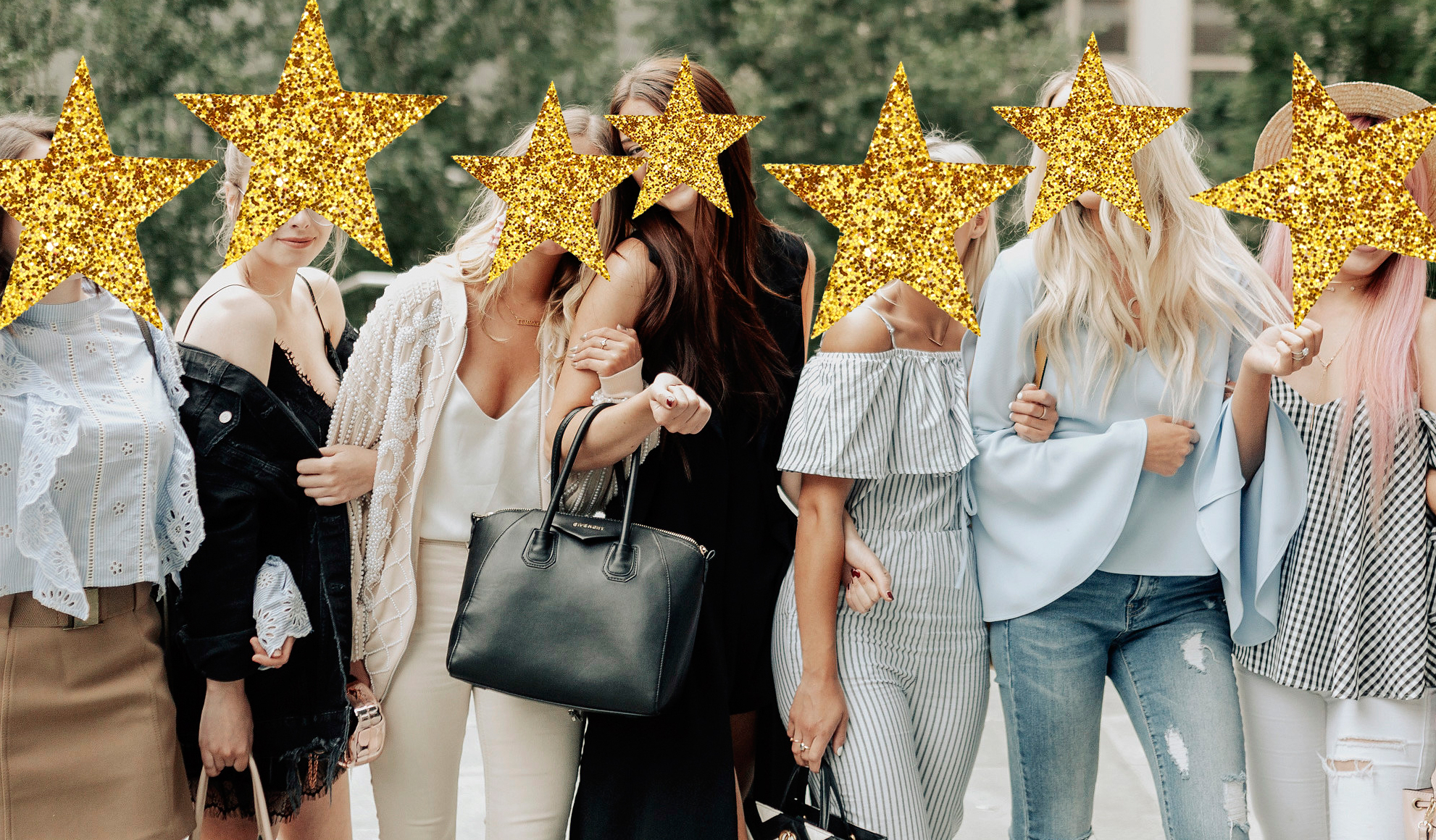 FN: See from the outside, a day in in the life of an influencer is basically just taking aesthetically appealing photos.
Influencer: See, that's false for me. Though I have some friends who don't look at the business side of things at all — they just love the creative side and enjoy posting outfit pics and aren't trying to make it a career. They just want free clothes, meals, perks.
If you are trying to make "influencing" a full-time gig, you might be surprised at how much goes into it on the business side.
You're negotiating with brands, working on contracts, preparing editorial calendars and studying up on trends and news within the fashion industry, among other things.
FN: How hard is it to make money from instagram?
Influencer: Making money is hard, point blank.
The job comes with a lot of perks and free things, but you can't buy a house with a wardrobe of clothes?
When I started I loved getting beauty products, workout classes and clothes. But then as the work schedule got bigger – as in I had to DO more to get those things, I really wanted money instead.
FN: So how do you make money?
Influencer: This occupation can be very lucrative. The biggest trend right now is using your following as a springboard into becoming designers, stylists – more product based businesses. I think that's something I would like to do too.
I had a friend in public relations and she taught me how pitch myself to brands.
I pitch myself a marketing tool for them. I won't pose in a photo with skin cream in my hand and say "#ad this cream makes me feel fresh". I'll work the product into a series of lifestyle shots, not mentioning the tag… more native integration.
I have a following of people that comment when they want to know which brands I am using… so I make my integration more organic. As in, I don't need to emphasis a brand in the post, I know the audience will look at it anyway.
The next thing that'd I'd advice is to build a website. It gives your content an extra dimension.
FN: What is your advice for up and coming 'influencers'
Influencer: Ahhh it's a hard one. It's a completely over saturated industry at this point. I definitely think people can try — you should always try to do what you feel passionate about — but I think it's important to consider the bigger picture.
Blogging is amazing and it's such a fantastic industry, but it's also extremely accessible in that anyone can start a blog, so you have to figure out what you have to offer and what you can bring to the table that hasn't already been brought.
It can be really frustrating for young influencers who are putting in the time and effort into building a following to then see someone walk off Love Island with 100,000 followers.
Interested in hearing more about a career in social media?