The road to being a head chef (or Chef de Cuisine in French) can vary from person to person, so we spoke to Arnolfo Raimondi, the Chef de Cuisine at Olio Kensington Street about how he got to where he is today.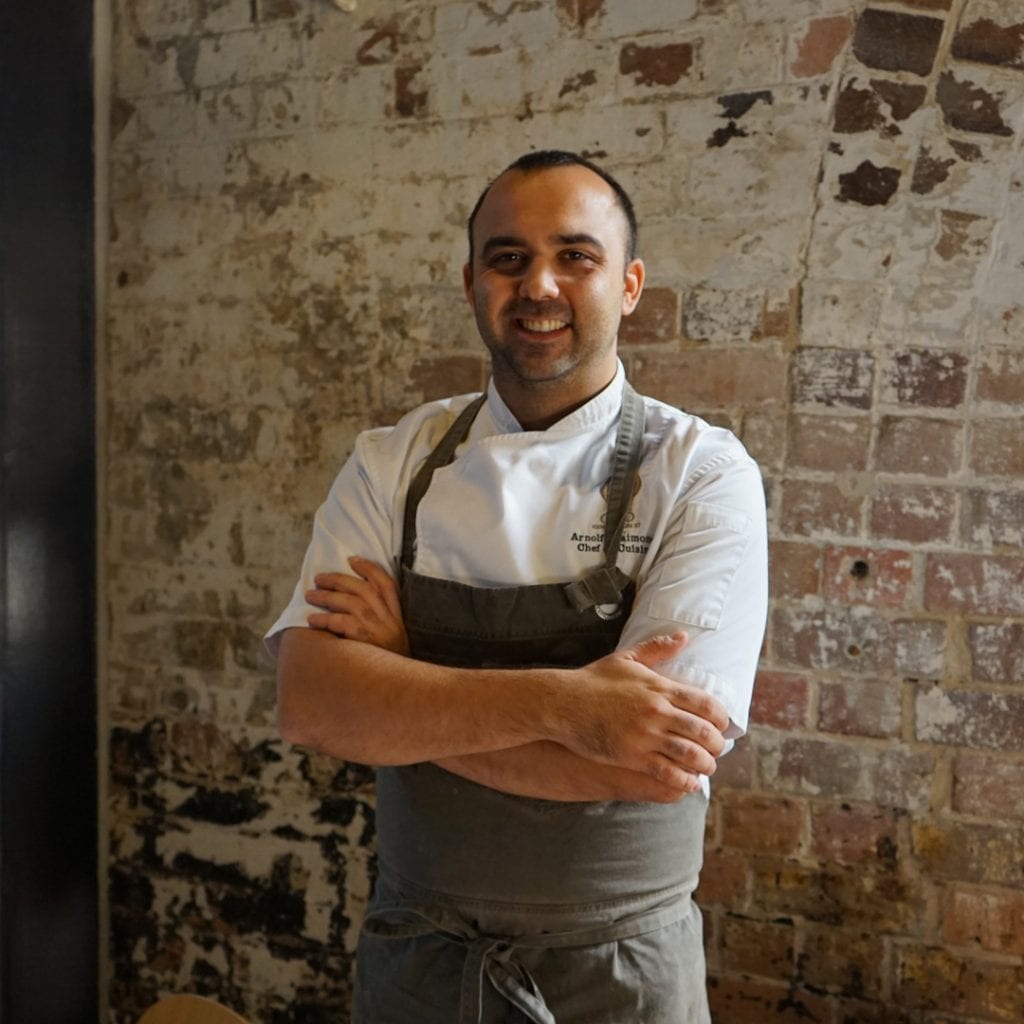 So when did you start cooking?
I'm not sure where I start, I just know that I come from a family that has run restaurants for 600 years. I started being a Chef while I was studying to get some extra money – I was helping at a restaurant and I had the opportunity to work – this is maybe how I started.
Professionally I started when I was maybe 17 or 18 – doing some part time work.
What's your current role?
I'm the Chef de Cuisine (Head Chef) at Olio Kensington Street. It's one of the best Italian seafood restaurants. We do Sicilian regional Italian cuisine.
As Chef de Cuisine I am in charge of the kitchen – in charge of everything.
We opened this restaurant from scratch, thanks to Chef Lino Sauro. Chef Lino is based in Singapore so I do all of his duties while he's not here. From creating menus to training staff, hiring people, orders, receiving – all those kinds of things.
What is your advice for starting in the industry?
My father didn't want me to work for one of my family restaurants so he introduced me to some of his other friends – he always told me it's too easy to work in your family restaurant.
Start to work as soon as possible. Don't spend too much time in school. Find the right kitchen.
What kind of work are you doing when you first start out?
Mainly cleaning! Cleaning the section for the other chef, getting the section ready for the other chef, cleaning potatoes, cutting potatoes, cutting onions.
And when did you realise you wanted to be a chef?
While I was washing dishes and seeing the chef working and I thought – I want to get there, I want to be there, I want to do that job. I love it. I don't want to keep washing dishes.
What helps make you successful in this industry?
You've got to have passion first of all; you have to be really humble; and obviously you have to find the right mentor.
When you find the wrong mentor, your career is not going to develop or go any further – you are just earning a salary.
If you want to do this job, you shouldn't be concerned about hours or salary – but what are you going to learn and how fast – and the chance that they're going to give you to develop yourself in the kitchen.
Who is a good mentor?
Someone who is dedicating his time to you and,
I'm not sure if I can say this, but giving you a lot of s***. If I'm giving you s***, it's because I care.
I push people to the limit and see if they're going to develop and grow up, or give up.
How would you get an apprenticeship at Olio?
Good question. We do have a lot of people who walk in. We do have people coming from school – we have a very good relationship with Le Cordon Bleu. Two of our guys are from there. They walked in as apprentices. One is the Sous Chef and one is Pastry Chef, which are two very key roles in the kitchen.
As an apprentice you need to be humble and not asking about asking about hours or pay. Always be ready to start something and ready to help anyone.
What are the hours like?
In Australia you are supposed to work 38-45 hours weeks, but this is a minimum. If you work in Europe you can work up to 70 hours.
It depends what kind of restaurant, what kind of cuisine and what kind of standard.
Some people start at 6am in the morning and don't stop until midnight – and they barely stop for a break. You can do this only if you are really passionate – you've got to love it.
Did you know there's more than one type of Chef? Find out which one might suit you.