What's your story? How did you get into studying at TAFE NSW?
I was passionate about beer making for a while. I started small with a home-brewing kit. So you learn about the process of mashing, yeast and fermentation. Then I decided that I wanted to go and get qualified. I chose to study via TAFE NSW. In the course you learn about the science behind brewing, you get some experience working in a brewery and learn about the theory of producing beer.
I used to be a linesman but I decided to switch industries and I've never looked back.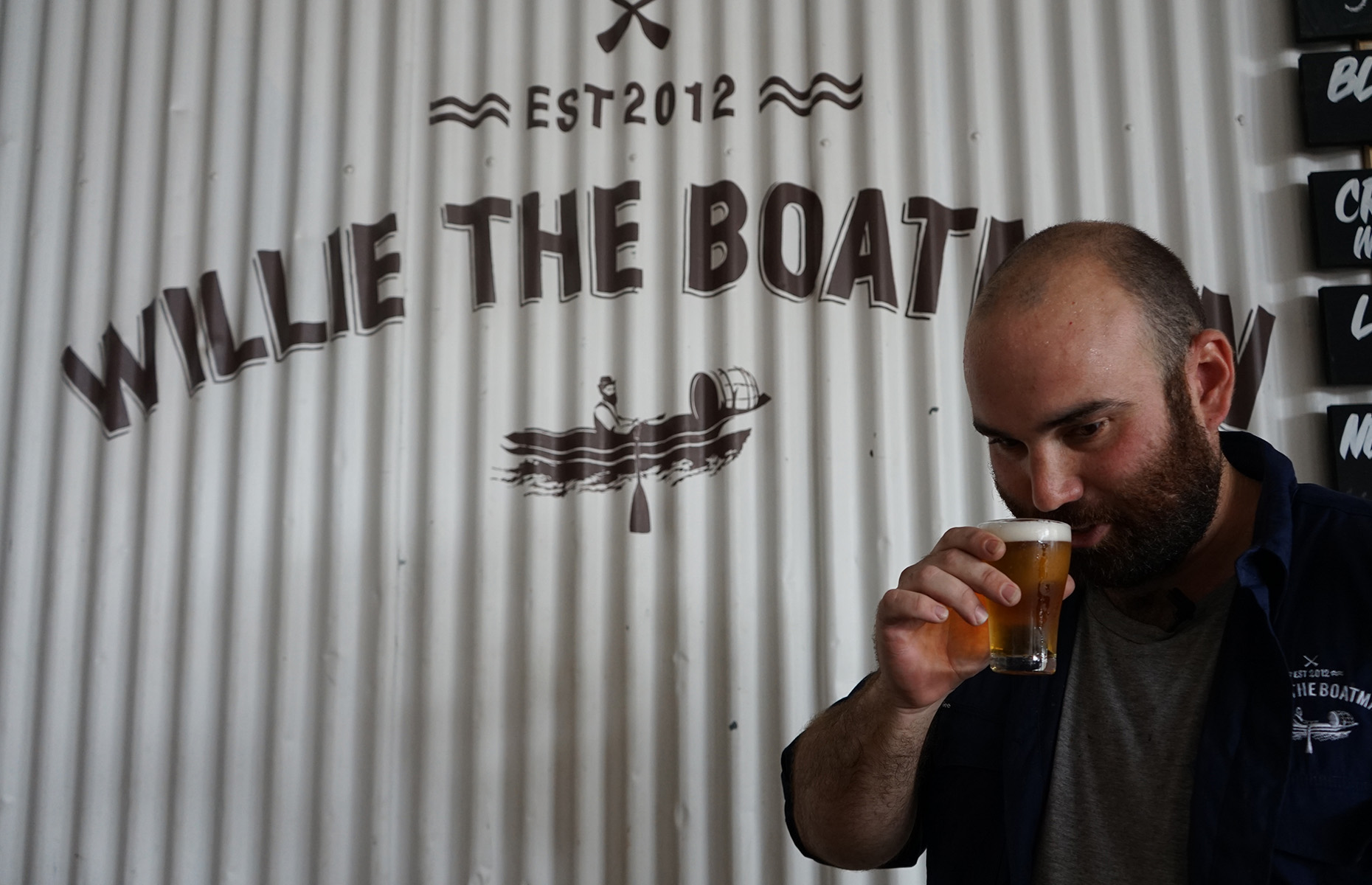 Was it scary switching careers?
Yeah, I guess it's always scary from a financial standpoint. You worry about what could happen if you leave a secure job. I had always heard it was important to know the difference between a hobby and career, and I wasn't confident enough in myself to turn my hobby into my profession. But now that I've made the switch, I haven't looked back.
What is it like working in a brewery?
I love it. I love working as part of a team of people who are genuinely passionate about beer and enjoy what they do. I can honestly say that I enjoy coming to work which can't be said for a lot of other people out there. I keep saying 'passion'… but you really need it, you will be up at the crack of dawn some days and 70% of the job is labour-intensive cleaning.
What do you like most about your job?
Right now, I am experimenting with recipe development. This is coming up with new flavours. I am trying to integrate pomegranate at the moment. I think it will be great.
Our Footnotes:
Who is the Certificate III aimed at?
This Certificate III in Food Processing is all about Microbrewing. It is aimed at those people who wish to follow their passion for beer into a production role within a brewery.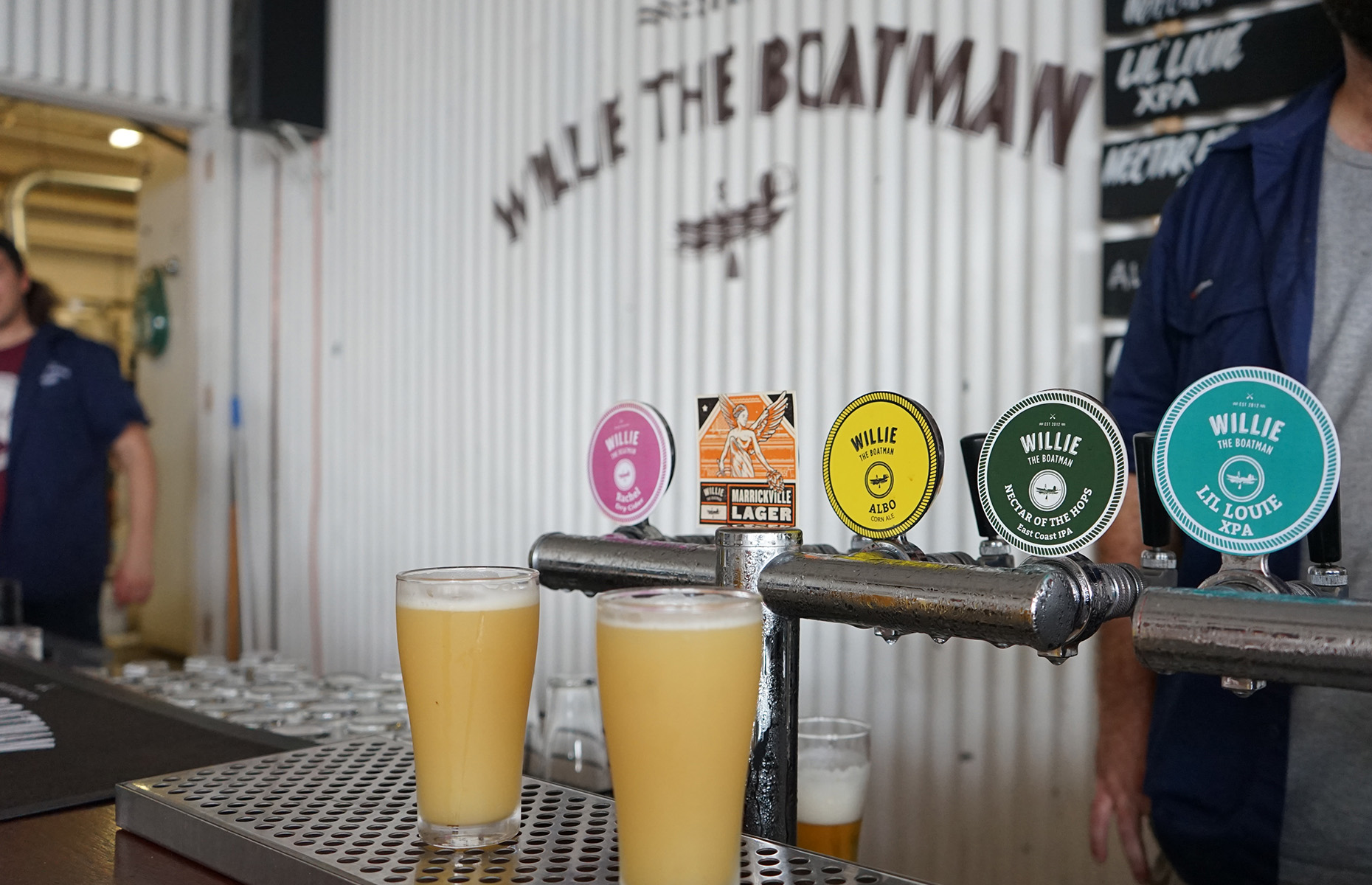 What can you expect?
The course will provide you in the first 10-week term with a good technical understanding of the brewing process and of the product itself from an analytical and sensory standpoint.
The second semester will focus on the various stages of the brewing process itself, and the third semester offers an insight in beer quality management, food safety programs, production management and the economics of craft brewing.
The theoretical portion of the program takes place over in evenings at TAFE NSW.
Where will the placements be?
Throughout the year, you will also have placements, one full, week day per fortnight, at some of the best breweries in Sydney. The likes of Young Henry's, 4 Pines, Australian Brewery, James Squire and Akasha will allow you to gain hands-on experience in the brewery as well as close-up insights into the challenges of running a successful craft brewery.
How do you get into the course?
Demand for places on the course will be extremely high, therefore successful candidates will need to demonstrate the following during the application process:
Prior experience in brewing or working in the beer industry
A demonstrable passion for beer and a willingness to join the industry during or after the course.
The ability to study 7-10 hours per week as well as attend Ultimo TAFE once-weekly in the evening (5-8pm)
Be able attend 26 day-long placements (shift times can vary) over the course of the year (weekdays)
TAFE NSW RTO 91430 | HEP PRV12049