Advertising… we know it when we see it.
You might not know it but we're all exposed to it thousands of times every day. On huge billboards in the streets, on the pages of magazines, between the tracks played on the radio, on the walls of the subway, at the bottom of emails, on the backs of cinema tickets, when you scroll through your news feed. It seems that any surface that will hold still long enough to be read can be filled with advertising.
Advertisements can have an influence far beyond a simple message about a product. Advertisements can introduce characters to the public imagination, make icons out of actors, have everyone repeating a catchphrase, get audiences arguing over plot points or waiting for the next instalment, and generate news stories.
Clever advertising can make you think of brands in the strangest of places…
Like on a bus: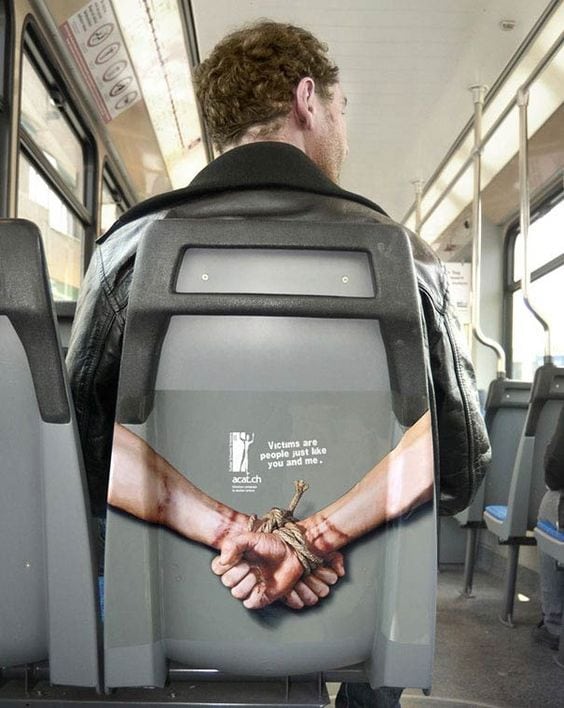 Surfing the net: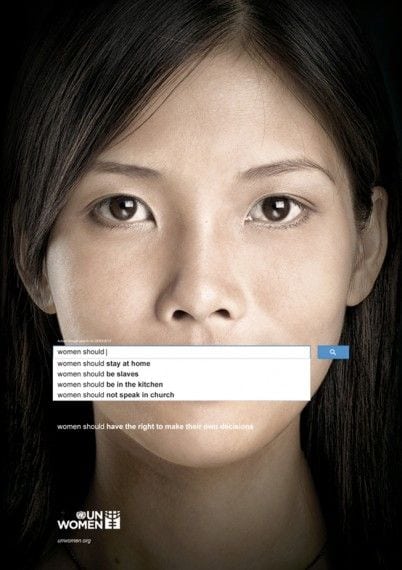 Or taking the escalator: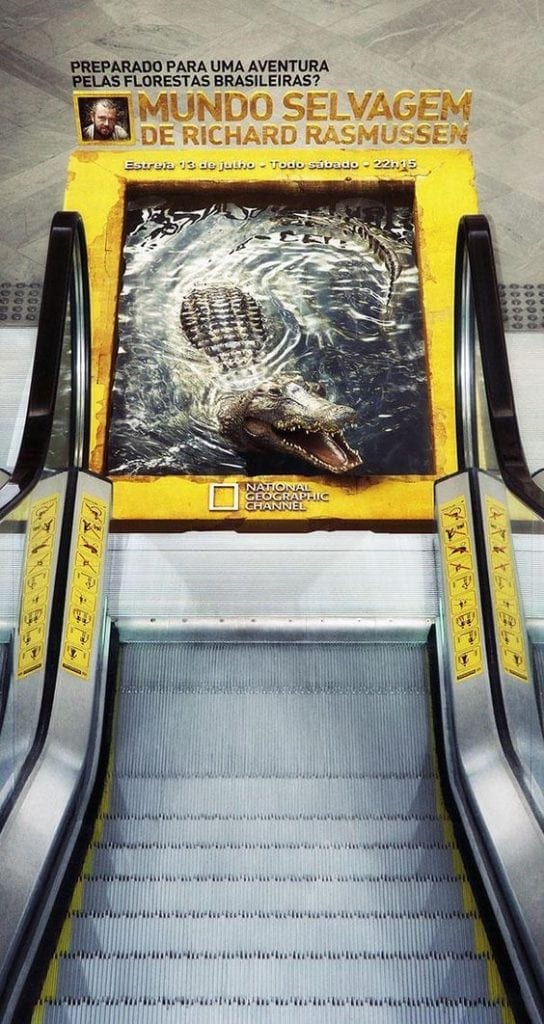 And for hundreds of years advertisements have taken a cultural life of their own, and occupy space in the media beyond that which has been paid for. But with the rise of technology, the industry is changing, and so is the job of those people that are lucky enough to spend their days creating ads.
How is it changing?
Traditionally, within a company the marketing team would design a product, and then the sales team would go out and sell it. So an advertising agency would help the sales team to sell their product through advertising.
But, technology has prompted tremendous change in the advertising industry – people are accessing, consuming, and sharing content and so big businesses have new opportunities to understand what their customers want.
The soccer mum, the blogger, disgruntled consumers, product enthusiasts and information-seekers – anyone with an internet connection is empowered to help or destroy consumer brands. Nearly everyone is out there in chat rooms, on Facebook, tweeting, uploading to YouTube, blogging, etc. They are seeking information on consumer brands, declaring how great it is, or trashing it to everyone in their network. And so, the role of a digital agency has never been more important for a business.
A digital agency could be doing anything from:
Website development
Mobile app development
Social media marketing
Content marketing
SEO and SEM (making sure brands appear in Google searches)
Social media advertising, content promotion
Digital design
Data analysis
Digital PR
Blogger outreach
Email marketing
Digital strategy
Online video, to
Planning online user experience.
So, what does a digital agency do for a brand?
In an agency you're basically selling your ideas and your creative skills to brands. You will get to take on new, exciting projects and concoct fresh creative ideas – one day you might be brainstorming a concept for a wine company, the next day you might be running a campaign for a phone company.
Sound like you? Well, this is how to get a job.
Personal contacts, relationships, and networking will always lead to the best jobs. Email and pick up the phone and call prospective employers. Be creative and persistent in your approach. Then, you have to work your way up through the ranks, and learn as much as you can about every job in the company. Focus on getting as much hands – on experience as possible. Be a sponge.
If you like creativity, strategic thinking, problem solving, working collaboratively with people, if you like working under deadlines and pressure, if you like taking risks and receiving the reward, along with the defeat…you may be cut out for a career in advertising.
Think creative, work hard, and have fun. Try to get practical, applicable skills and information from your education. You'll need a degree. Don't just learn the skills of advertising, but learn people. When you learn the art of people, you will succeed.
Sound perfect? Get started with a job or internship.