IS have succeed in reciting more than 20,000 foreign fighters, largely via social media
The average age of an Australian Jihadi fighter is 23.6 years old
Interested in working in the counter terrorism community? Find course information here
There are two primary intelligence organisations in Australia, the Australian Security Intelligence Organisation (ASIO) and the more low profile Australian Secret Intelligence Service (ASIS).
ASIS offer a graduate program for various degree graduates
As of 2015, jihadi groups in Syria have recruited over 20,000 foreign fighters to their cause, the overwhelming majority of who have joined the ranks of the Islamic State.
Scarily, recruitment success is attributed to their skilful use of social media. Despite the huge efforts from the UK, US and Australia to counter this dark recruitment, nothing to date has matched the scope and depth of the IS social media footprint.

When did they start using social media?
2012:
The first key media product produced by the Is- lamic State of Iraq in 2012 was a 36-minute video titled "The Expedition of the Prisoners,"
It was released in January by the group's Al-Furqan media outlet. The video is a mash-up of clips of varying technical quality from Arab and Western broadcast media.
It begins with the American "crusaders" handing over Iraq to the Iranian Shiites and features bits of interviews with United States Secretary of Defence, all mourning the Iranian takeover and their powerless- ness to stop it.
Six months later, in June 2012:
Al-Furqan (the media outlet) launched a more pointed, polished, and lengthy version of the same argument with a 63-minute film titled, "Clanging of the Swords, Part One."
In January 2013:
The Syrian-born ISI spokesman Abu Muhammad al-Adnani widened the scope of his target audience in an audio message called "Seven Facts," released in Arabic and English.
He explains that the "blessed rebellion" is the beginning of the end of the "Safavid" regime in Iraq and the "only by the barrage of bullets and the spilling of blood" will the injustice and humiliation come to an end.
Then comes 2013:
Now, the production quality of the series is top notch. The videos no longer contain mash-ups of stolen footage, but are made up of 100% original material filmed by ISIS.
Videographers with handheld equipment ride along with ISIS death squads as they pursue and assassinate Iraqi security personnel, some of whom are shown begging for their lives. These videos helped persuade police and soldiers in other cities to melt away rather than resist when they heard that ISIS forces were on the march.
ISIS produced 49 episodes. Some showed young men being showered as heros, others the "soft side" of the Islamic State: Eid al-Adha celebrations with children, ISIS personnel delivering food baskets door to door, earnest young boys learning to pray, and a laughing, and in one, a swimming individual who becomes a suicide bomber.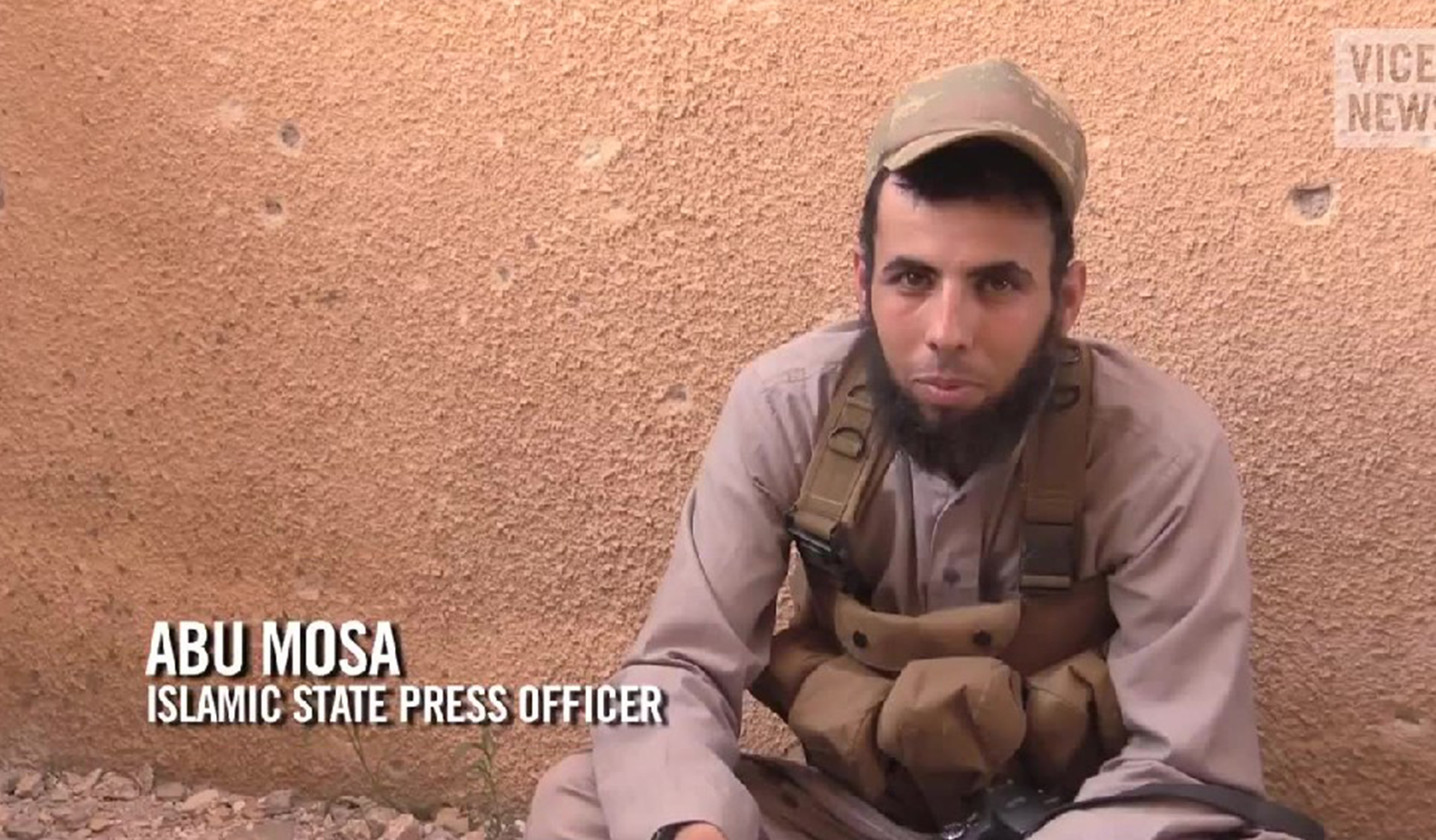 Why are these videos helping to recruit people?
How would one then summarise hundreds of hours of ISIS propaganda videos in a few short words?
The first theme is urgency: They are urging people to come, join, be involved NOW.
The second theme is agency: They are making clear that it is up to you, the Muslim viewer, to do something now to save the Muslims. The videos advocate violence as an individual decision and civic duty.

Why haven't government organisations crushed IS social media recruitment?
The cockroachlike resilience of the Islamic State's social media cheerleaders has bewildered international law enforcers.
At a January summit with representatives from Silicon Valley's leading companies, the US Secretary of Homeland Security implored the biggest tech companies to devise better methods for sniffing out extremists, "Are there technologies used for the prevention of spam that could be useful?"
For example, Facebook has a tool that can identify users that are threatening to harm themselves to help prevent youth suicide. But scarily, even the cleverest algorithms are unlikely to foil the majority of the Islamic State's online acolytes.
Did you find this interesting? Here is a list of universities that are offering specific counter terrorism and cyber security courses:
Most students who graduate with a degree in counter terrorism will enter into graduate programs and work for government departments.
Others will end up working for the UN, the Red Cross and other NGOs across the world.
But also, a large numbers will work in the private sector for companies that are deeply involved in understanding cyber security.
Tips: Learn a second language!