We decided to launch a recipe of the week because we thought you'd like it. I am first cab off the rank and decided to cook the soba noodles with miso eggplant that Charlie referenced in her Cash Chronicles yesterday.
I had most of this stuff in my cupboard and only needed to buy: soba noodles, eggplant and coriander (>$8.00). I didn't have mirin, and I just put some chicken stock in there.
Note: I've never been to Burning Man, but walking into a Woolworths during corona season is pretty much the closest thing I'll experience to that kind of mania.
Ingredients:
Handful of chives (cut them small)
1 bunch of shallots (cut them small)
2 tablespoons of soy sauce
1 whole eggplant (cut it into squares, triangles – any shape that's 2cm x 1cm wide)
2 teaspoons of grated fresh ginger
2 teaspoon of grated garlic
2 tablespoons miso paste
1 teaspoon caster sugar
1 – 2 tablespoons mirin
150ml Chicken stock
Packet of soba noodles
Coriander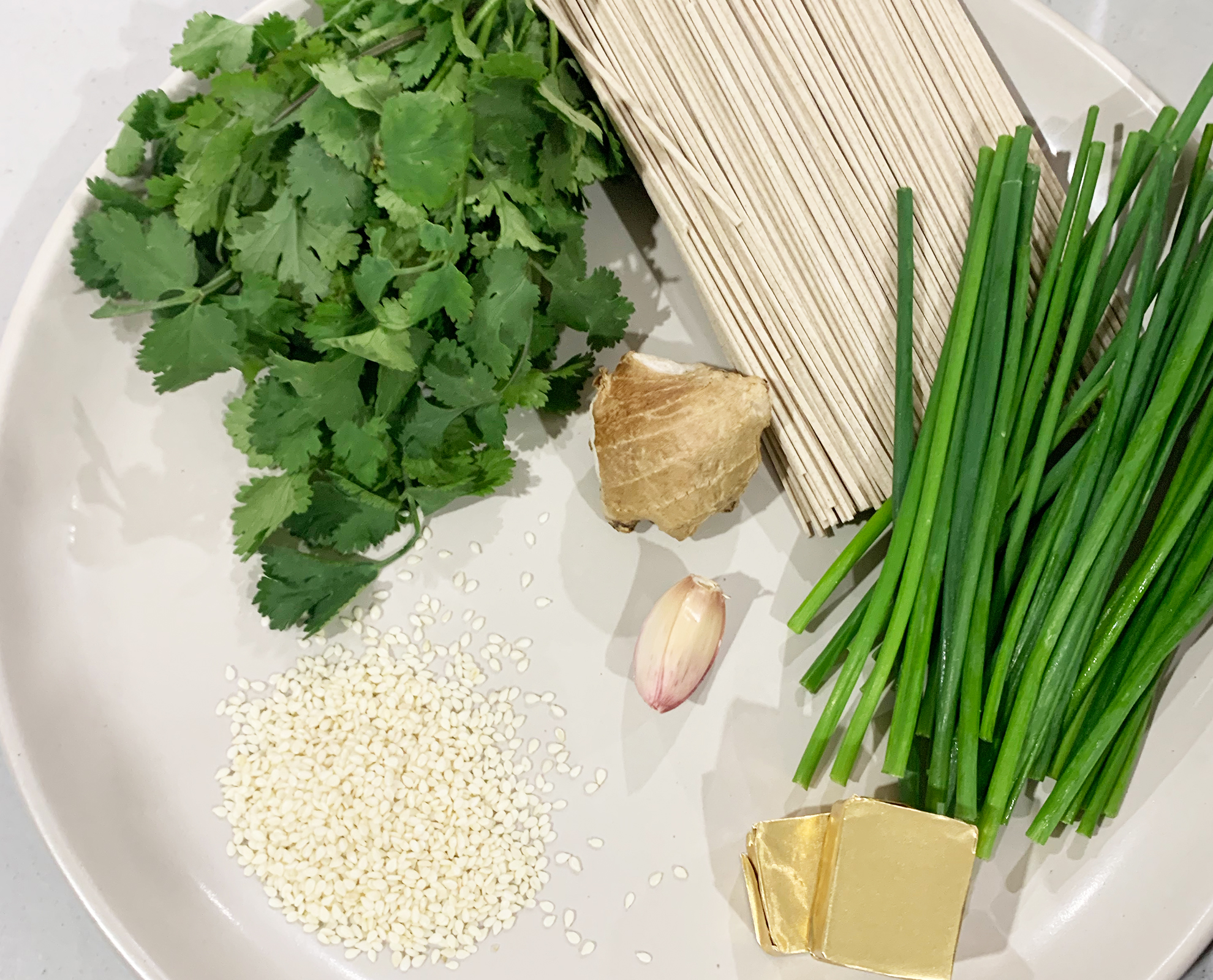 Recipe:
Preheat the oven to 180°C.
Cut the eggplant itno 2 cm cubes or triangles and place on a baking tray. Drizzle with 3 tablespoons of the olive oil and some salt and roast for 25 minutes or until tender. Remove from the oven put aside.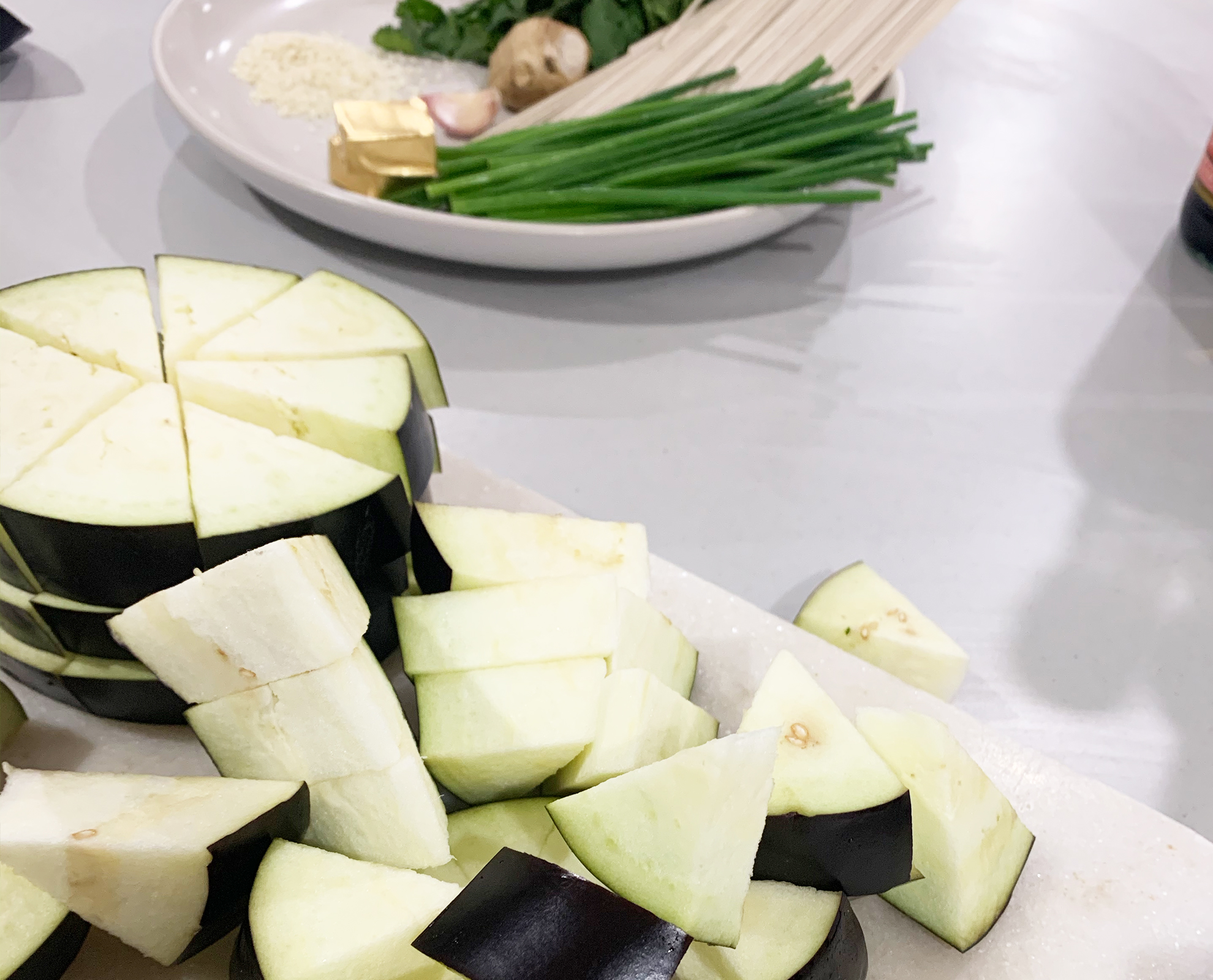 Place the shallots and chives (with some oil) in a large pan and sauté on medium heat for 3-4 minutes. Once they soften up, add the ginger and garlic and cook on low heat for another 5 minutes. Add the miso paste, chicken stock, mirin, soy sauce, caster sugar and stir well to combine. It should bubble to the point that you feel like you are on an episode of Breaking Bad. Cook for a couple of minutes until the mixture thickens slightly. Finally, add the roasted eggplant to the miso sauce and combine well. Stir heaps.
Meanwhile, in a pot of salted boiling water, cook the soba noodles according to packet instructions (it's like pasta). Drain the noodles and refresh slightly in cold water.  Combine the soba noodles, miso eggplant coriander and place it on a plate.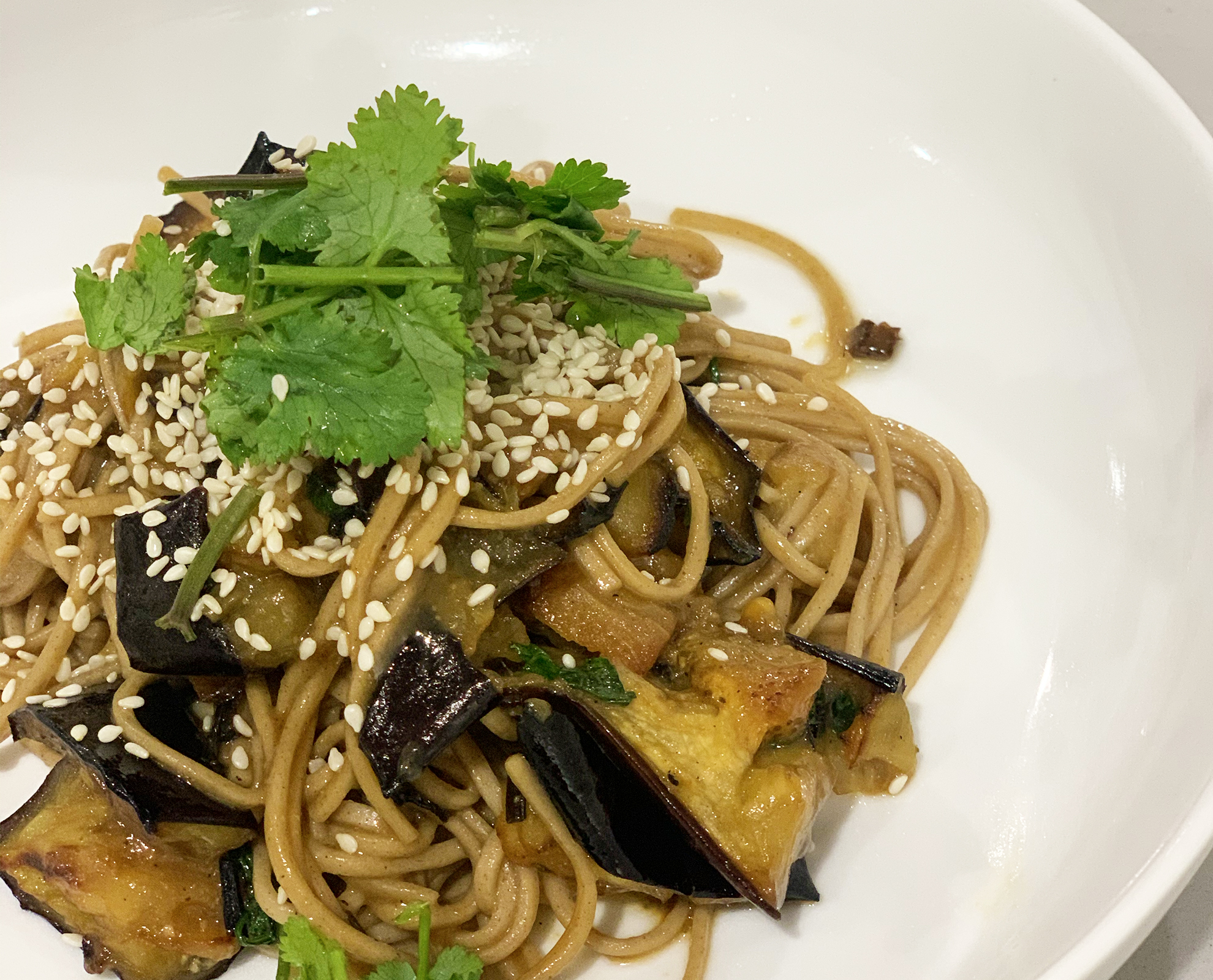 For a visual explanation, look on our instagram story.
And that's your first 'Cook Something.' Feedback, DM me
Tomorrow is 'career' day on The Footnotes. So today I am going to grab a virtual lunch with a friend who works in HR to chat about what to include in a freelance resume. I wish I could rent out a theatre and we could all go and learn from her together, but instead I'll post her interview online.
Just a reminder for anyone that doesn't follow us on Instagram, we've decided to post like this for the next few weeks:
Monday: Cash Chronicles
Tuesday: Cook Something
Wednesday: Career content
Thursday: Self Care
Friday: Learn something (this Friday you are learning how to make a GIF on photoshop)
If you've got any content requests that fall under these themes, let me know via hello@thefootnotes.com.au. Or even better, if you think you could contribute to one of these themes.
For example, are you a lawyer or a law student? Because I'd love you to debunk some legal jargon from a case that's in the news right now. Are you a medical science student? I'd love you to teach us about meds. Are you a graphic designer, a chef, a pilates instructor or an artist? Get in contact!