What was your path to becoming a mechanic? What kind of training and certifications did you need?
I got an apprenticeship halfway through Year 12. I knew I wanted a career as a mechanic so I just jumped in and did it. Then I started at TAFE NSW. My employer recommended I do the course, and now I am studying a Certificate III in Light Vehicle Mechanical Technology.
When I started my apprenticeship, I started changing oil and rotating and changing tyres. That's the entry-level job everyone starts with. Then you move onto brakes and maintenance work. Then you start performing mechanic work – which is what you learn at TAFE. This is stuff like diagnosing and repairing noises and vibrations, replacing gaskets and water pumps, and even tearing down engines and transmissions.
Being a mechanic is no longer about simply knowing your car parts and replacing what's broken – although that's still part of it – it's also about being able to diagnose what's wrong in the first place, so that's where study comes in.
Did you have any technical knowledge beforehand?
None! I didn't know anything technical about cars! I was just interested in them.
What are the differences between what you learn at TAFE NSW and what you learn at university?
The things I learn at TAFE are different to what I learn in my job. For example, I work at Toyota in my apprenticeship, so I don't get to work with any other brands – like a Commodore or a Hyundai – unless I am at TAFE. So you'll learn about the mechanical systems like brakes, engines, transmissions of different brands at TAFE and you'll also learn about the history of certain car parts. Like, how they've changed and developed. It's really hands-on learning.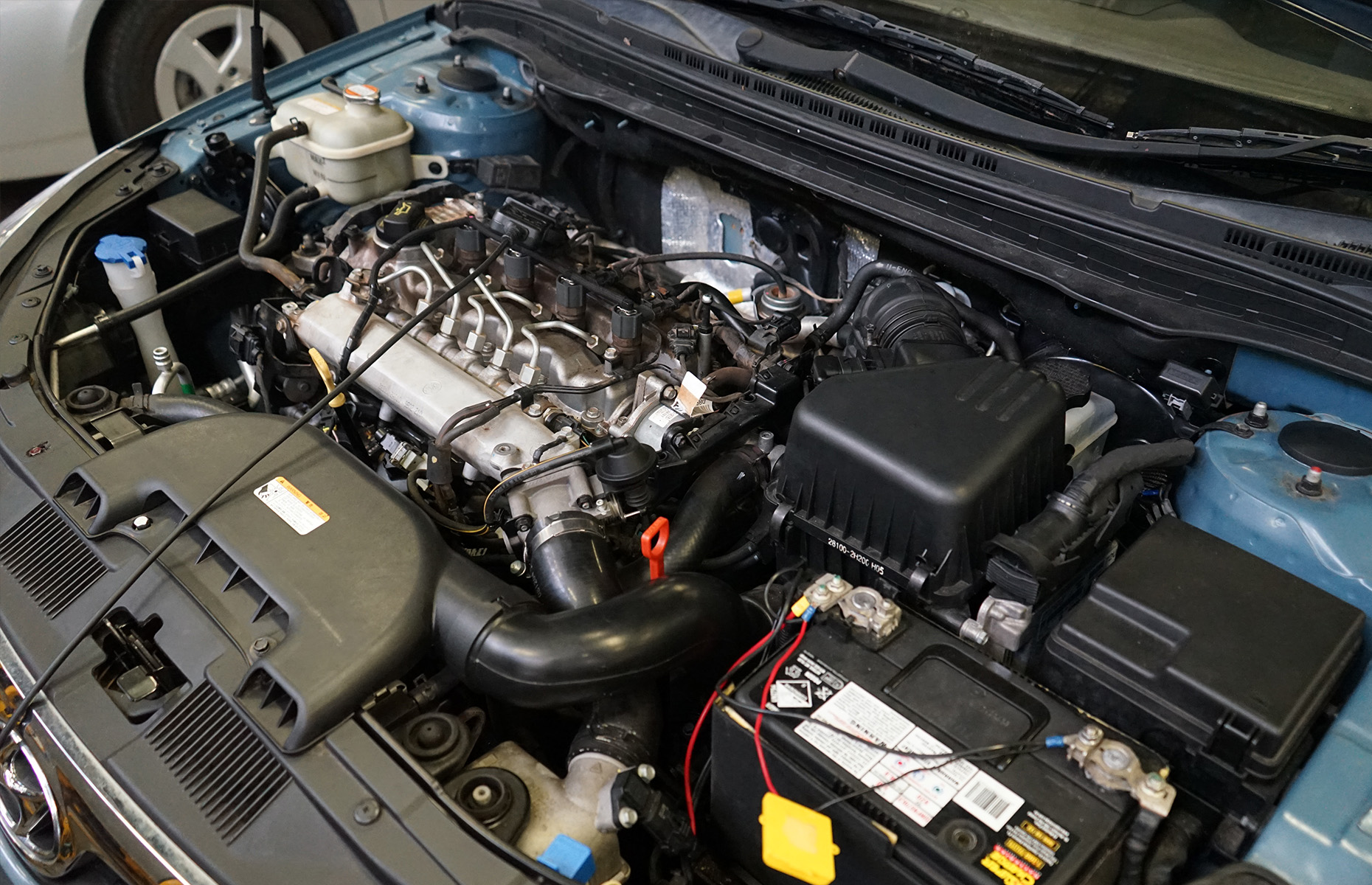 What skills make a good mechanic?
You obviously need an interest in cars because there is a lot to learn. But you also need to have good people skills, not be afraid of getting dirty, enjoy pulling things apart and putting them back together.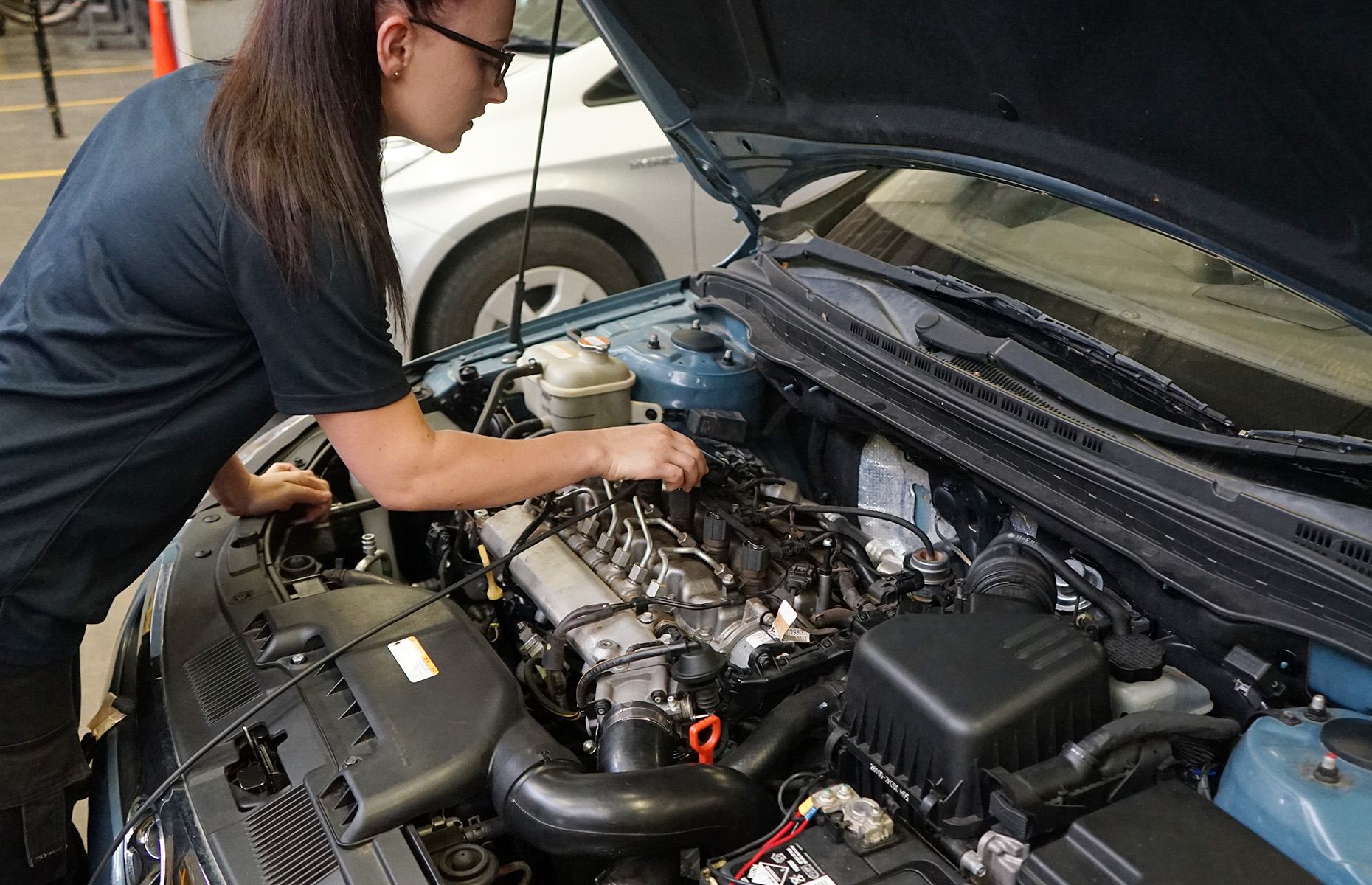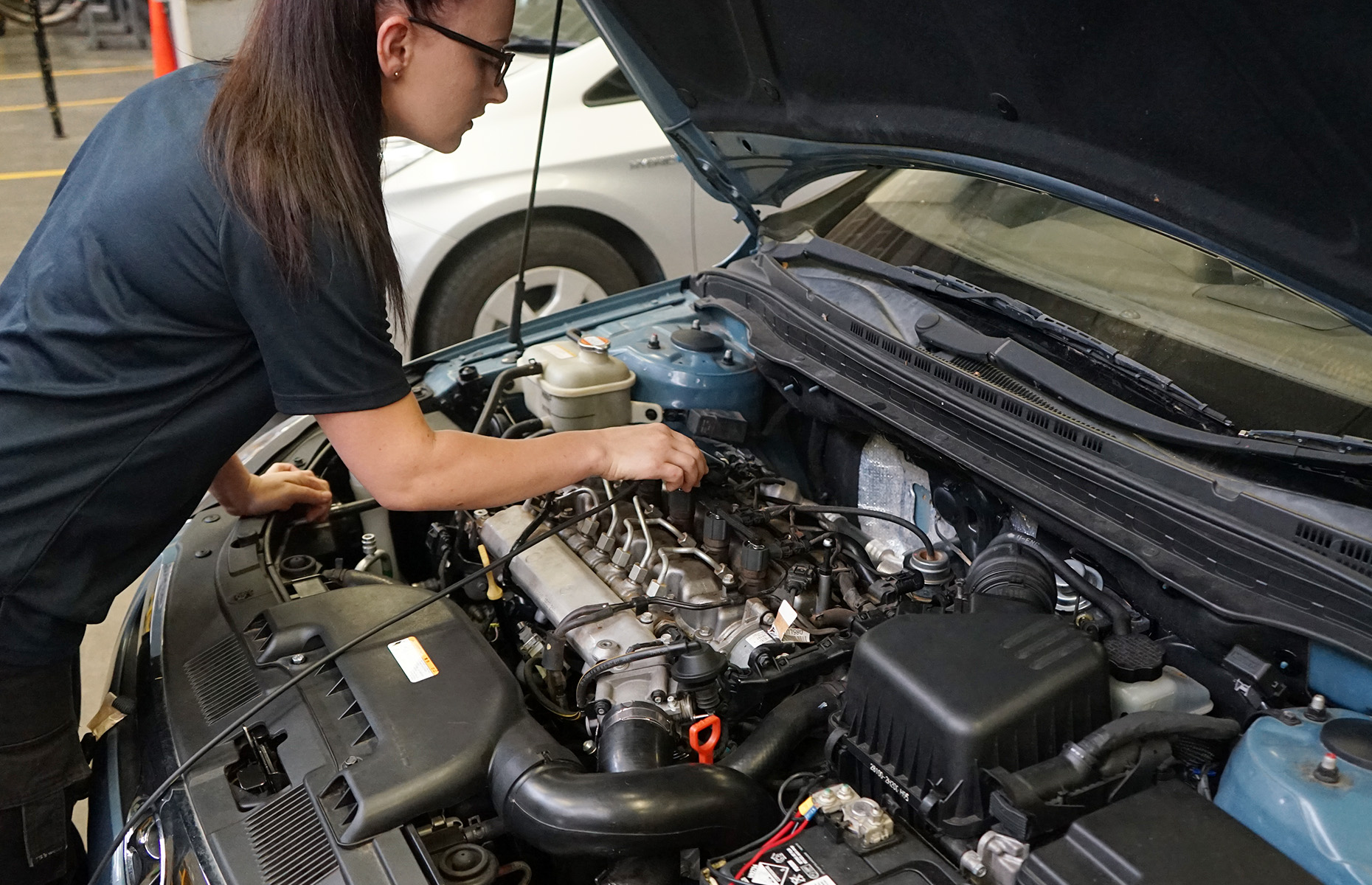 Has your course lived up to your expectations?
Yes, I'd recommend that course to anyone. I love it and it's really hands on.
A highlight was when my teacher organised a few students to go down to the Red Rooster Sydney Super Sprint and work trackside with the mechanics. We were able to help with the refuels for the 120 and 200 kilometre races.
Afterwards I was invited back for the Bathurst and Newcastle events to help again. It's definitely been a highlight and something I wouldn't have experienced unless our teacher organised it for us.
TAFE NSW RTO 91430 | HEP PRV12049