Welcome to another, Footnotes Roundtable Discussion 
Dear The Footnotes,
I am picking between Arts, Business and a Law degree, but I can't decide which one is for me. I know I want to study something broad, because there is nothing 'specialised' that I am interested in right now, but I also want to know where each of these degrees could take me.
Want your question answered? Click here to submit
For this round table discussion we called in 3 Notre Dame graduates:
1 x Arts graduate
1 x Law graduate
1 x Commerce graduate
Our Footnotes:
Picking a degree is one thing, but picking a university is another. Remember to pick an institution that will set you up for success after you graduate. What do we mean?
Critical thinking is not a short-term skill. It doesn't die. It cannot be replaced by technology. When you spend time developing your ability to reflect and reason, it will stay with you throughout your entire career. You will need critical thinking skills in order to separate real news from fake news, truth from lies, as well as information from knowledge. You'll need this to achieve what might previously have seemed impossible and to navigate a future that hasn't even been dreamt of yet. Knowing how to think critically, creatively and compassionately are skills employers value. At Notre Dame, critical thinking is embedded in every single one of their degrees. Their students are all trained in critical thinking, no matter what they study. Have a read for yourself below: 
---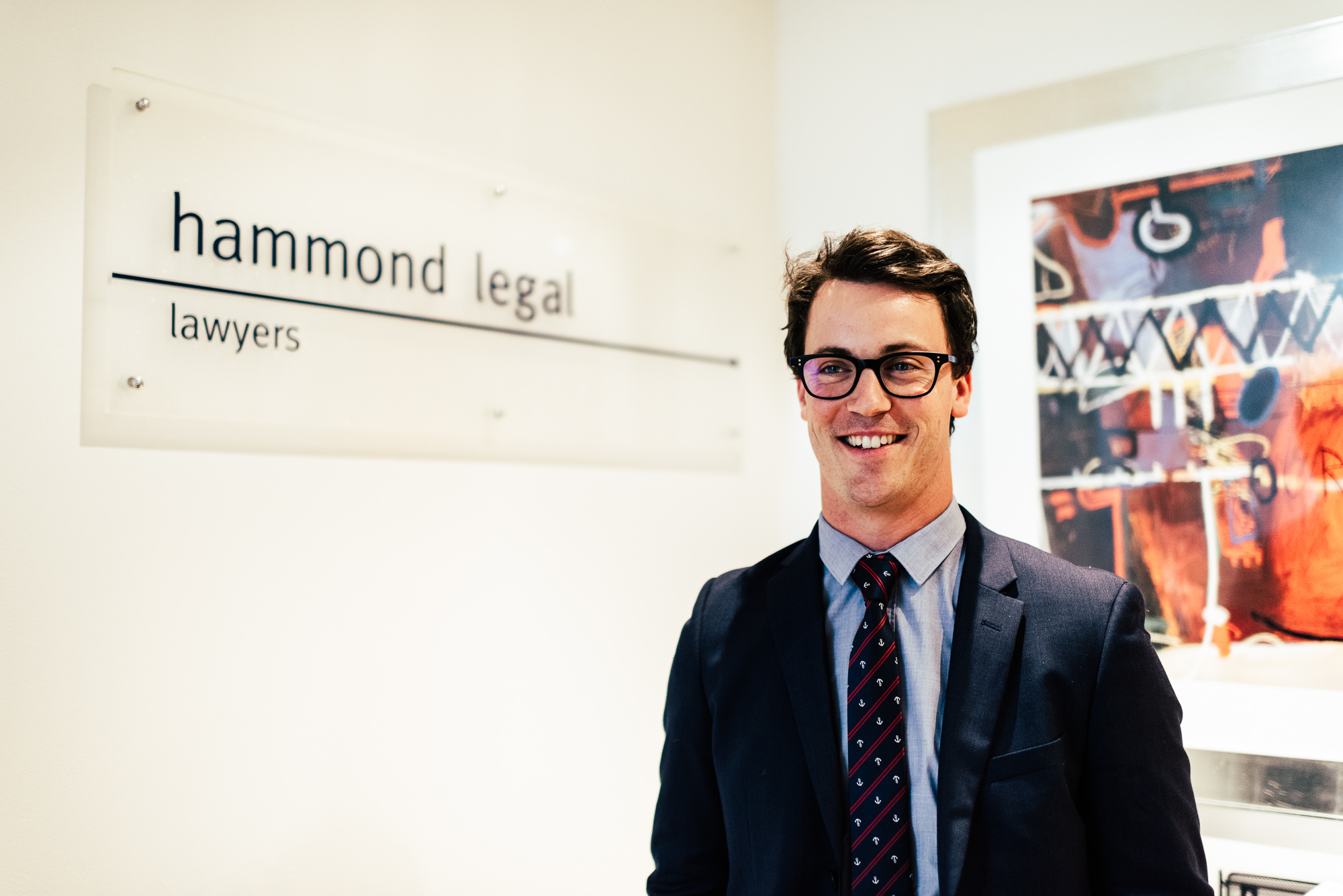 What is your job today?
After I finished my degree I worked at a family law practise for a few months. Following this I worked for a criminal barrister assisting with criminal law trials and appeals. During this time I was also completing the graduate diploma in legal practice that's required so that I could be admitted as a lawyer.  
I started at Hammond Legal afterward and work across a number of practise areas including criminal, family, employment, local government and commercial litigation.
Why did you pick your degree?
After high school I went to university and completed a commerce degree. For the most part I didn't find the degree particularly interesting but was drawn to the business law units I was completing and decided to pursue them further.
What did you like about it?
I think that sometimes people assume that because a law degree relates only to the law, that there isn't much variety in the course work – but this isn't the case. So for me, what I liked was that each unit offers very different content. There is no doubt that there were difficult topics and assignments, but I really enjoyed applying my mind and challenging myself.

The lectures and tutorials really made me engage with the content, question legal principles and, frankly, have an opinion.
This set me up with the critical thinking skills and also the confidence to be a good lawyer. Being a good lawyer for me means treating everyone I encounter, either a client or the opposition, with respect and humility, traits which are encouraged and fostered at the University.
Beyond the course work itself, there was a nice atmosphere amongst the students and lecturers. I actually wanted to attend class rather than just attending because I had to.
What kind of jobs do people usually get with this degree?
Well lawyer is of course the obvious answer but in my experience I have seen people complete a law degree and utilise the skills obtained in a number of roles including for example a Judges Associate, journalism, working for local charitable organisations and in local politics.
Find out more about Law at Notre Dame.
---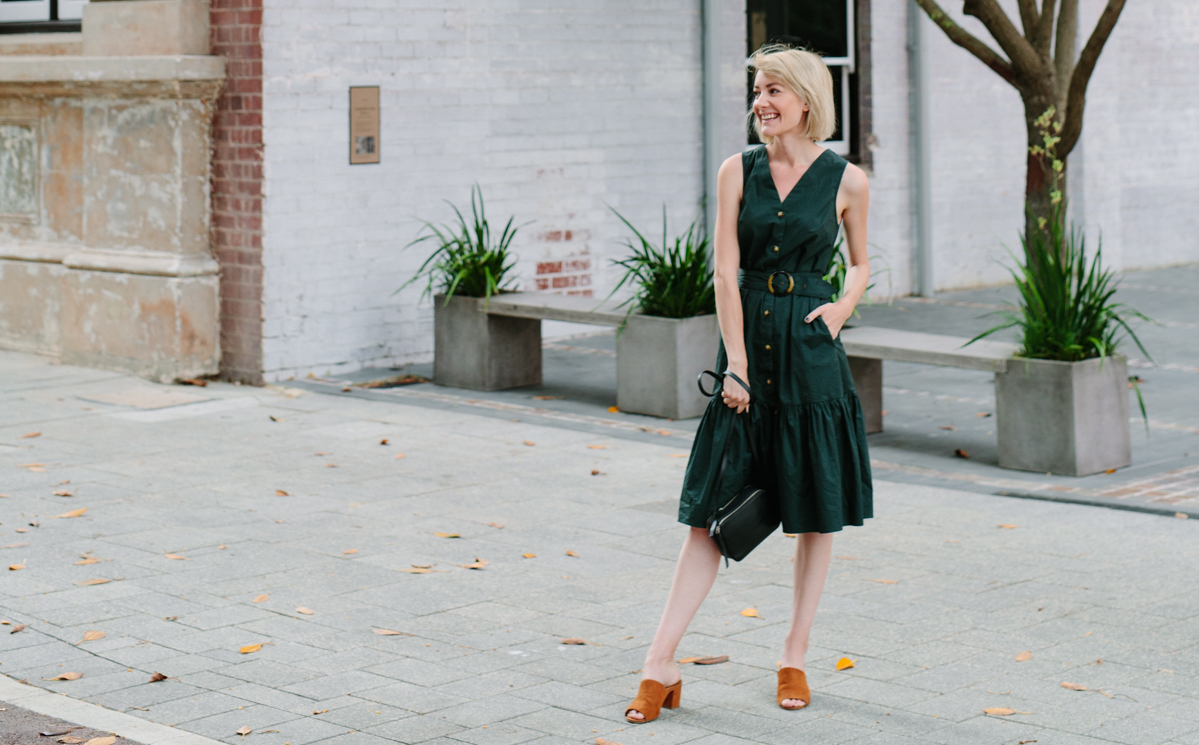 What is your job today?
Since finishing my Communications degree at Notre Dame I've been really lucky to work full time in a freelance capacity. I began writing a blog called The Boyfriend Shirt, which then led me to networking and building contacts within Perth's creative industry whom I now work with on a regular basis.
My areas of work vary from digital marketing right through to event management and working with the media.
I love the freedom that comes with being a Freelancer, but most of all I take great pride in knowing I've created my own business straight out of university.
Why did you pick your degree?
I've always loved being creative, and the Bachelor of Communications and Media gave me the opportunity to put that passion into a discipline and future career.
What did you like about it?
I was so privileged to be taught by some incredible lecturers. They shared their personal experiences within the industry and gave unwavering support and advice when I had questions regarding my future career. Their first-hand experience in the industry made them more of a mentor than simply a lecturer. 
I also liked that I did units that challenged my way of thinking. Like, Philosophy, for example.  I might not have normally have chosen it, but it really encouraged me to interact with topics I would never have considered. Thinking about concepts that are outside of your comfort zone made me challenge the way I thought, and gave new perspectives. I think it's really important for your learning. 

What kind of jobs do people usually get with this degree?
Graduates from this degree can be found in so many careers, that's the joy of this degree is it opens many doors!
While the traditional jobs may be journalism, marketing or media relations the industry is evolving so rapidly many people, like myself, are creating their own roles so that they can diversify their skills and work within lots of fields in order to meet the needs of a changing industry.
Find out more about Arts at Notre Dame.
---

What is your job today?
I work in the portfolio team at a Wealth Management firm. I work across a lot of different projects but mostly I run and execute the corporate actions. Working within deal execution has taught me a lot about how markets operate; from the initial offer to the settlement and all that follows. Along with running the corporate actions, I also assist with Money Market transactions, taxation calculations, market matching, international trading and ad hoc queries from external and internal parties.
Why did you pick your degree?
I think I initially chose my degree because it legitimately interested me – I have always had a passion for financial markets (despite being awful at Mathematics)!
What did you like about it?
The thing I loved the most about my degree was the lecturers and tutors I had. The staff at the Business School are clearly all very passionate about the subject matter they teach and it shows in the course work and content.
Everything I learnt was always reflective of what was occurring in the market. Often, in my finance classes we would work with live data from the ASX. I liked that my finance and economics assignments were always based on a theory and its application in the real world. Something to note is that I don't think other universities put the same emphasis on real world application. Whereas for me, the skills I used in my assignments are ones that I use in my job.

What kind of jobs do people usually get with this degree?
You are never limited when you graduate with a commerce degree. My degree was Commerce with majors in Economics and Finance and it opened me up to so many different employment opportunities: Equities, Investment Banking, Corporate Advisory, Business Corporate Government and Institutional Banking, Foreign Exchange, Research Analytics and Funds management (just to name a few).
I think there is a stigma that studying finance and economics means that you will be limited to sitting at a desk using a calculator, and, I beg to differ. A commerce degree can take you down any career path and into any institution that has its own bank account. I really think – and I know a lot of graduates agree – that the Notre Dame Business School really opens up doors for their students both in Australia or overseas.
Find out more about Business at Notre Dame.
Become a natural critical thinker at Notre Dame – apply now for Semester One 2019.