Welcome to The Ladder. The visual series where we track how they got to where they are today… because we all start somewhere.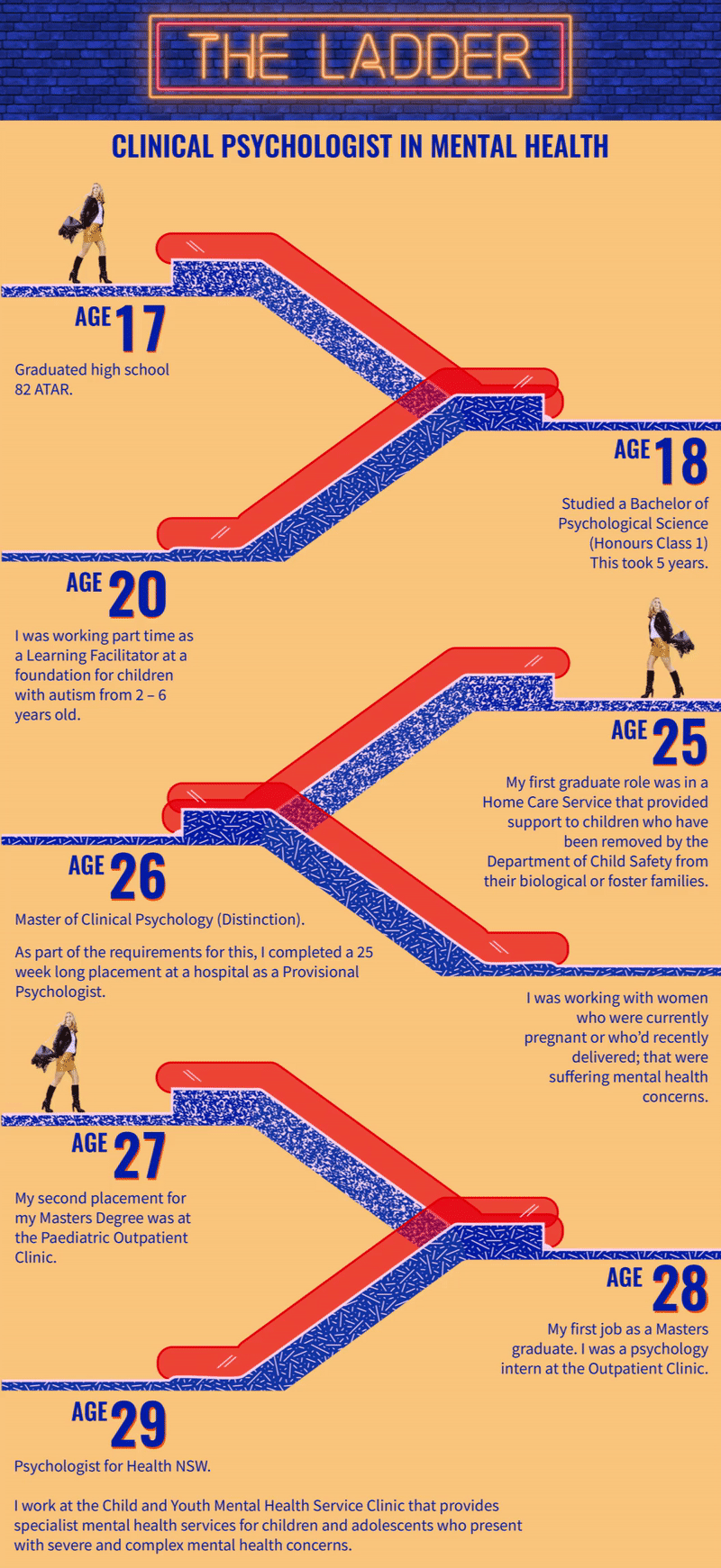 Was this helpful? Next up read:
A Roundtable Discussion with an Addiction Counsellor, a Clinical Psychologist and a Psychiatric Technician talking about their job in the mental health industry.
OR
A Roundtable Discussion with a Clinical Psychologist, a Psych drop out and a Psych fourth year talking about what studying psychology is really like.
OR
Student story, "Studying Psychology: Not quite the three year degree I thought it would be."