The aim is to encourage people to start talking about their money in real life. What you buy, when, and how you FEEL seeing it all recorded at the end of the week.
This series allows us to think about money without all the stresses of confronting our own finances.
No one is perfect with money. But talking about money makes us smarter.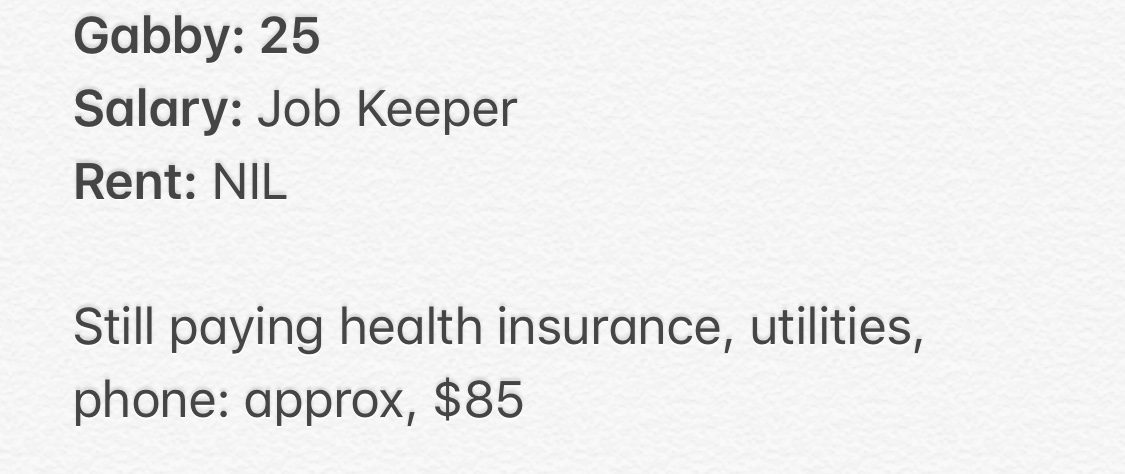 See Gabby's photo album on our Instagram.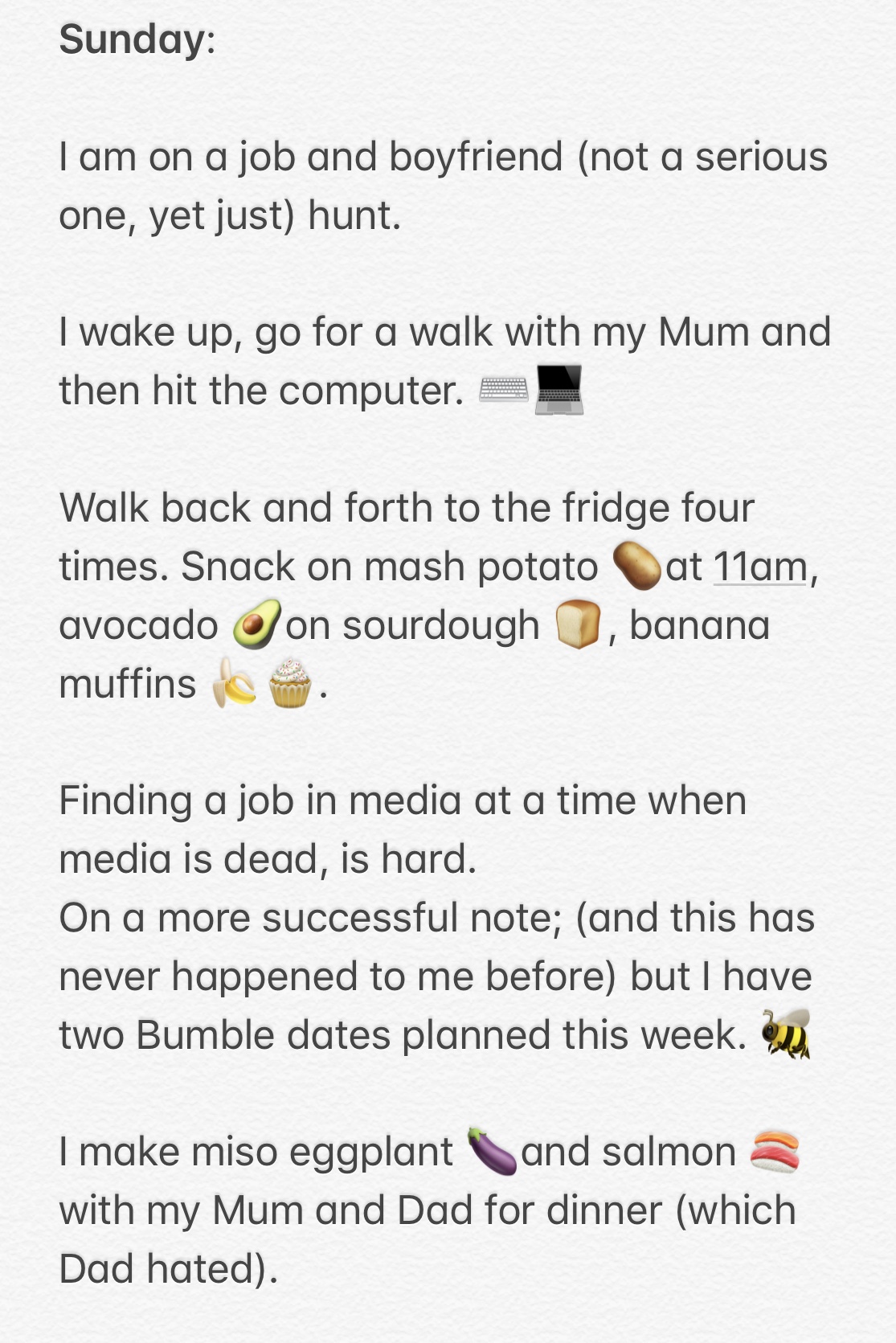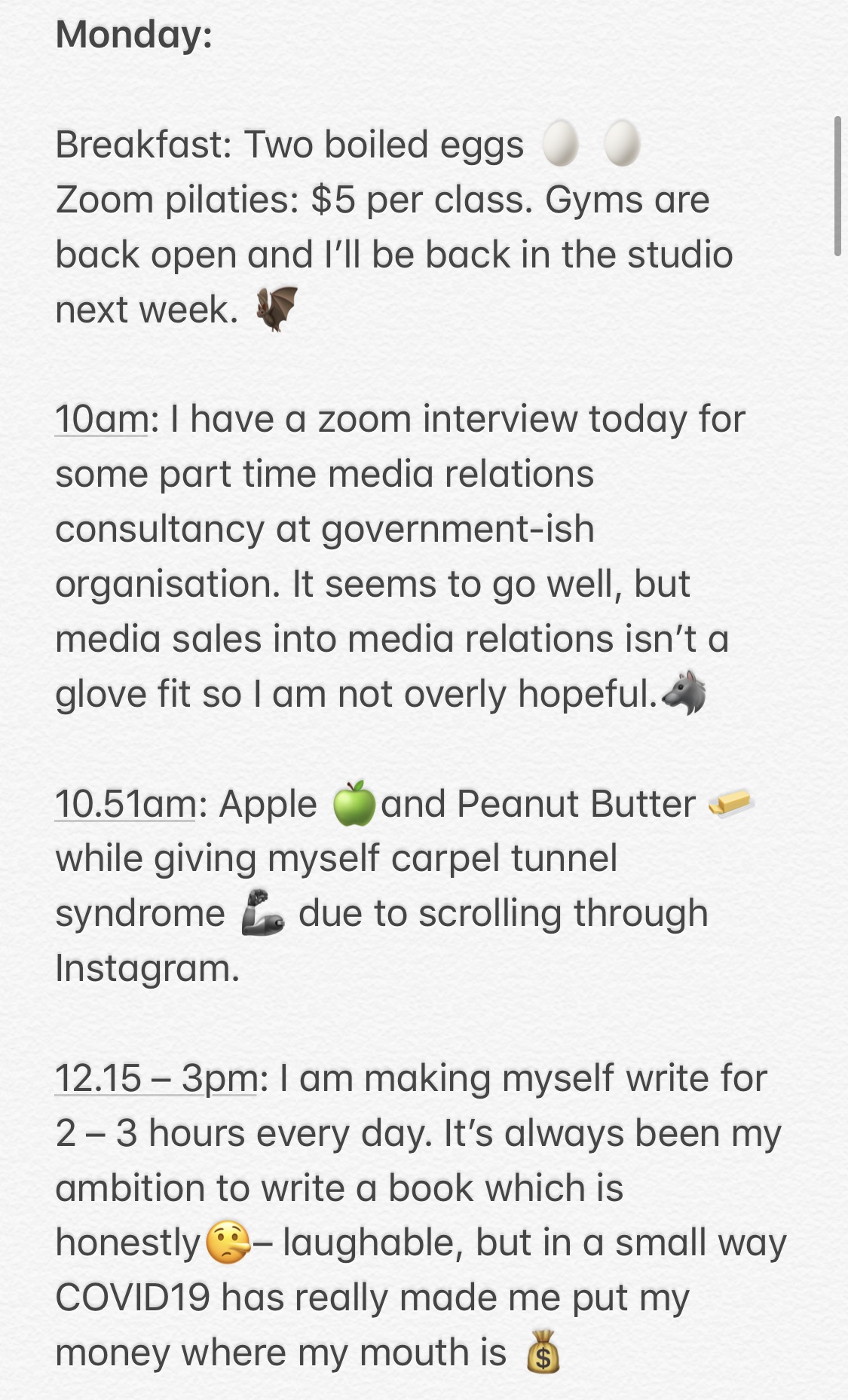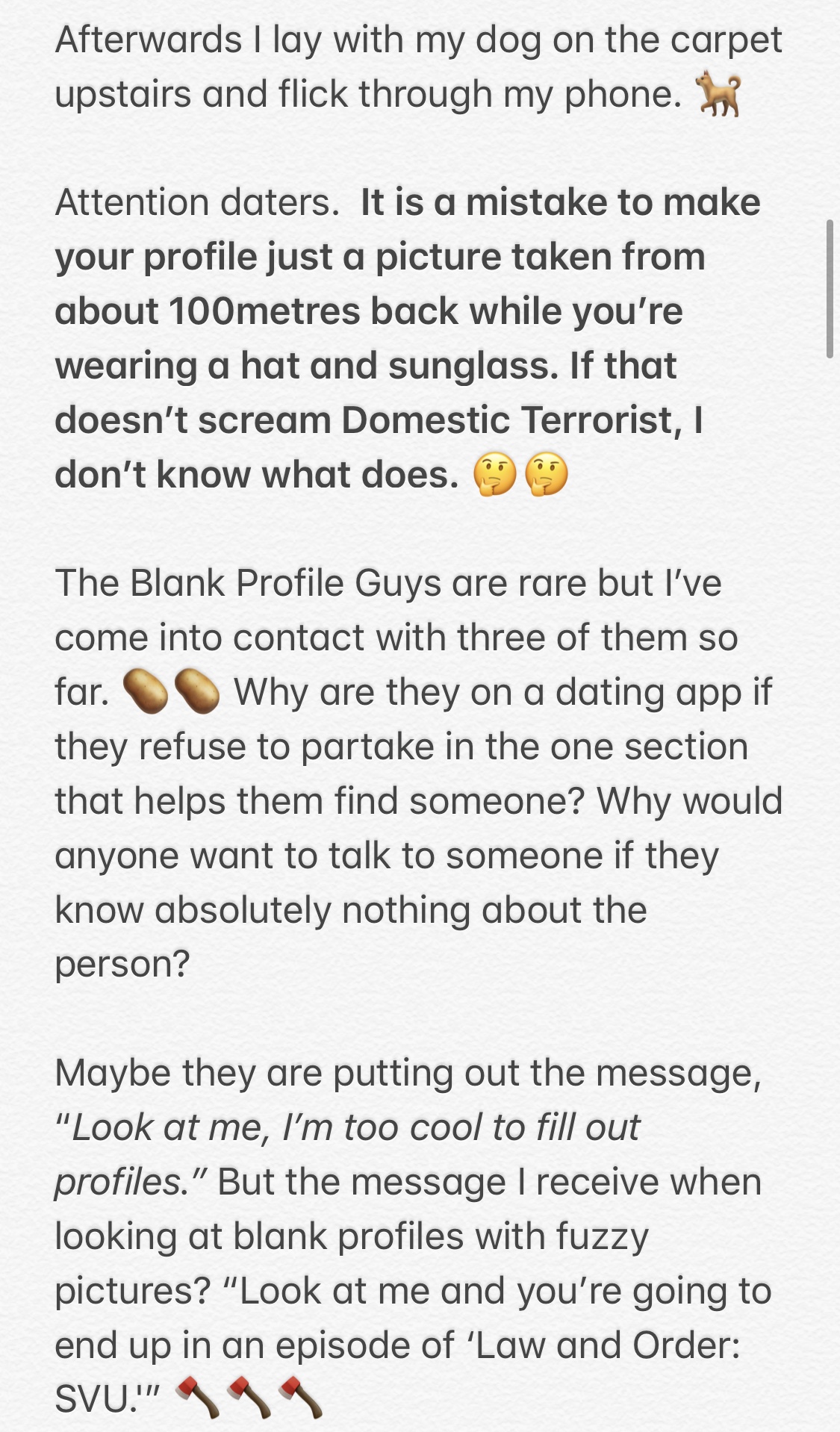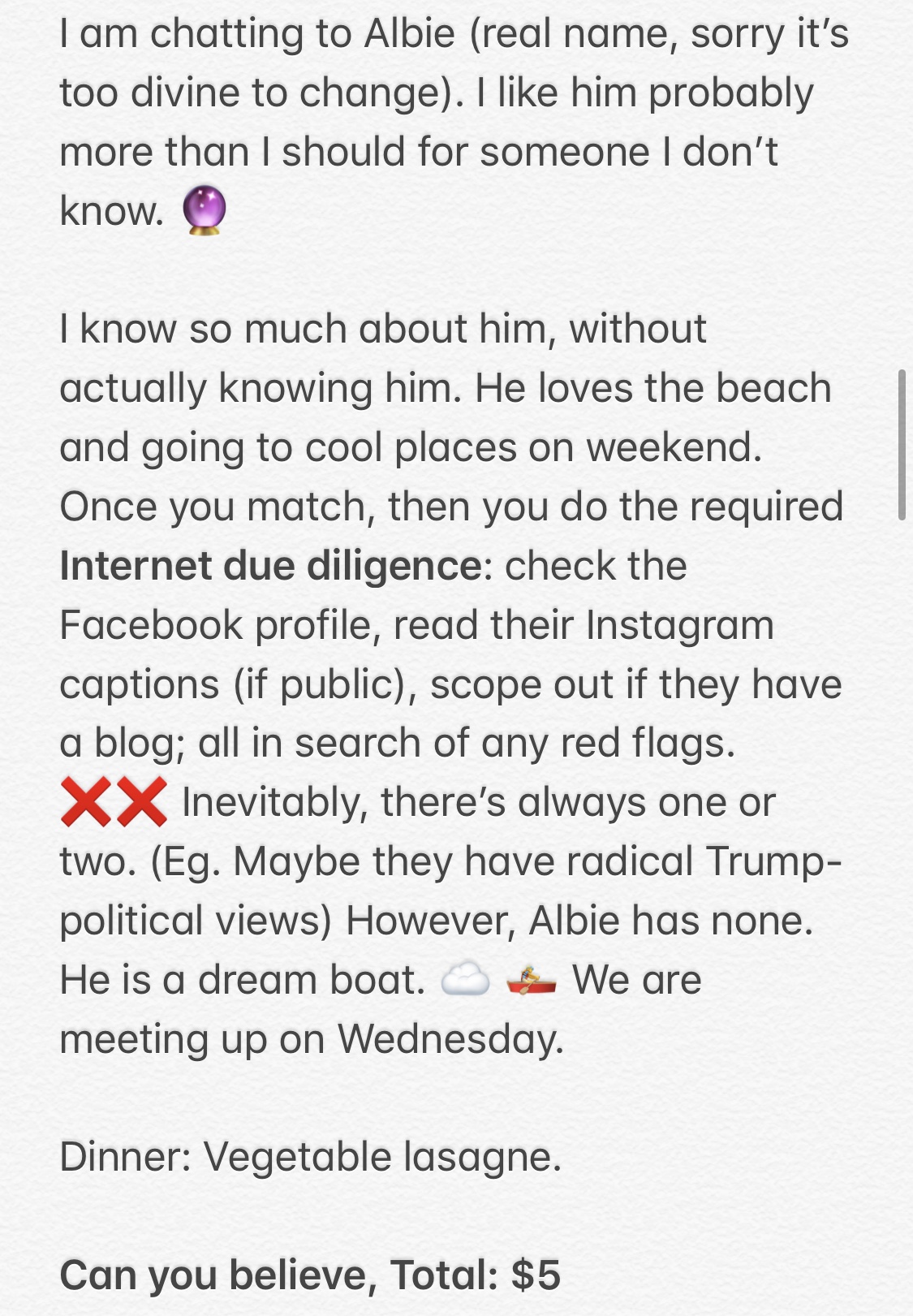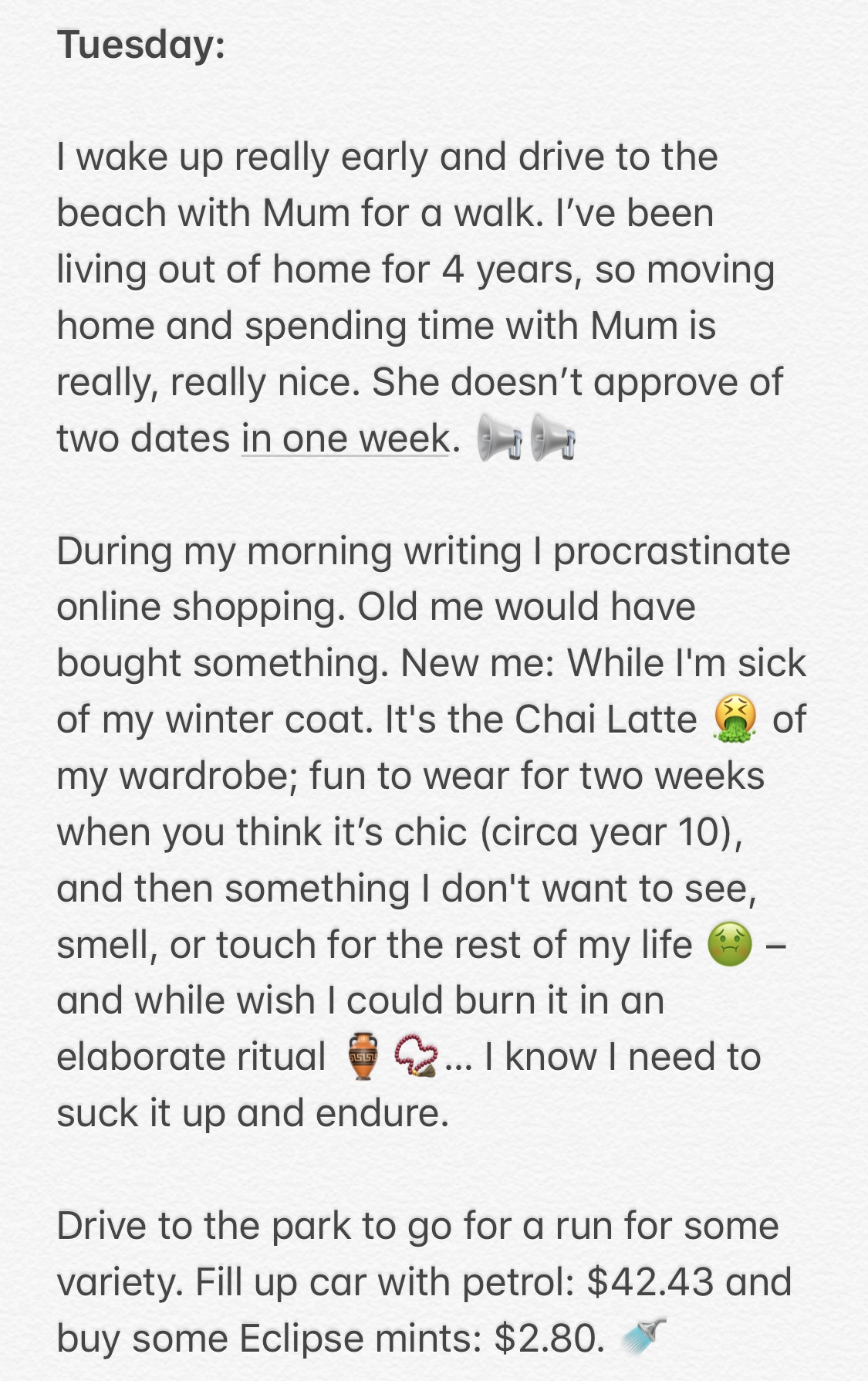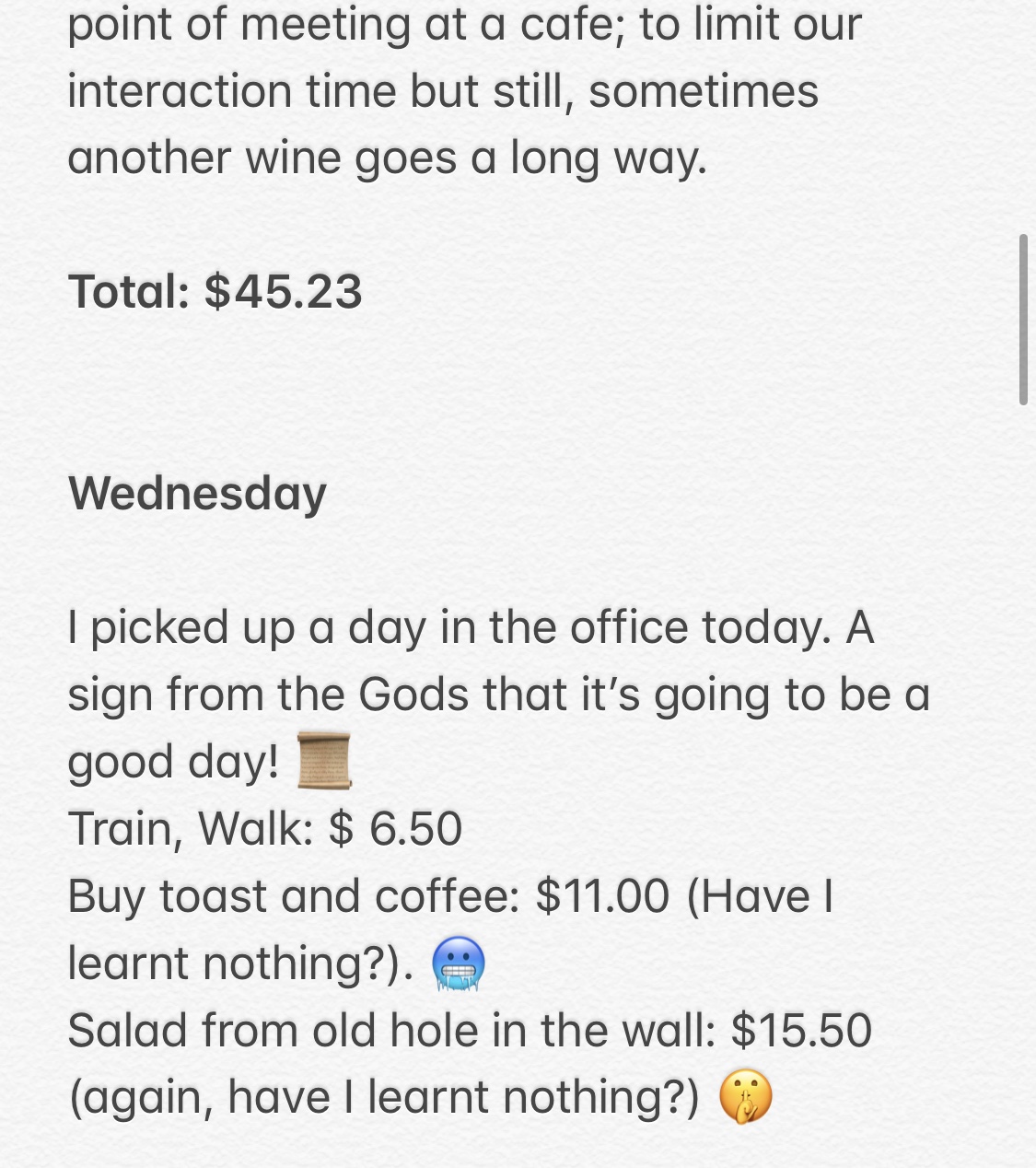 See Gabby's date outfit on our Instagram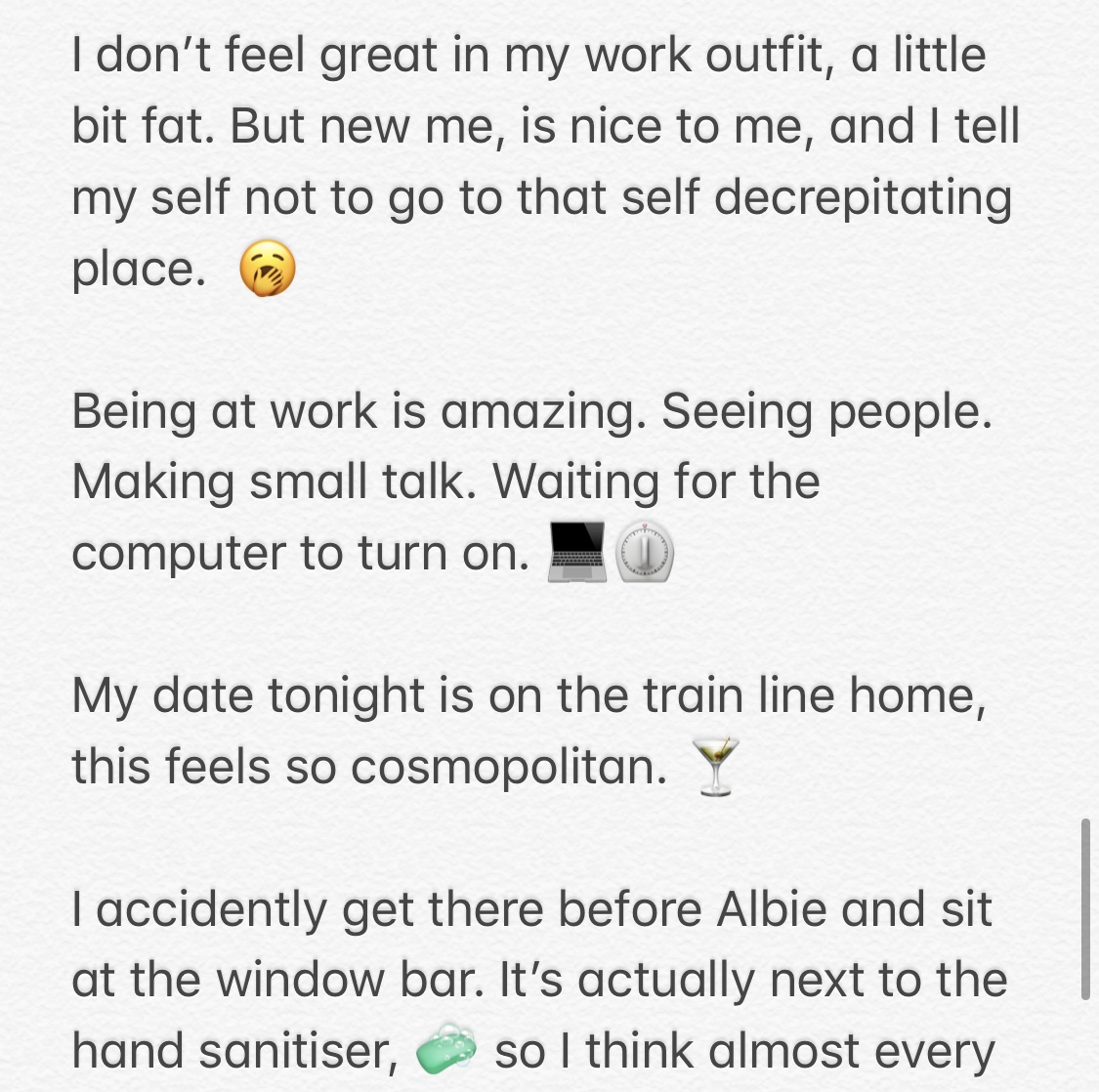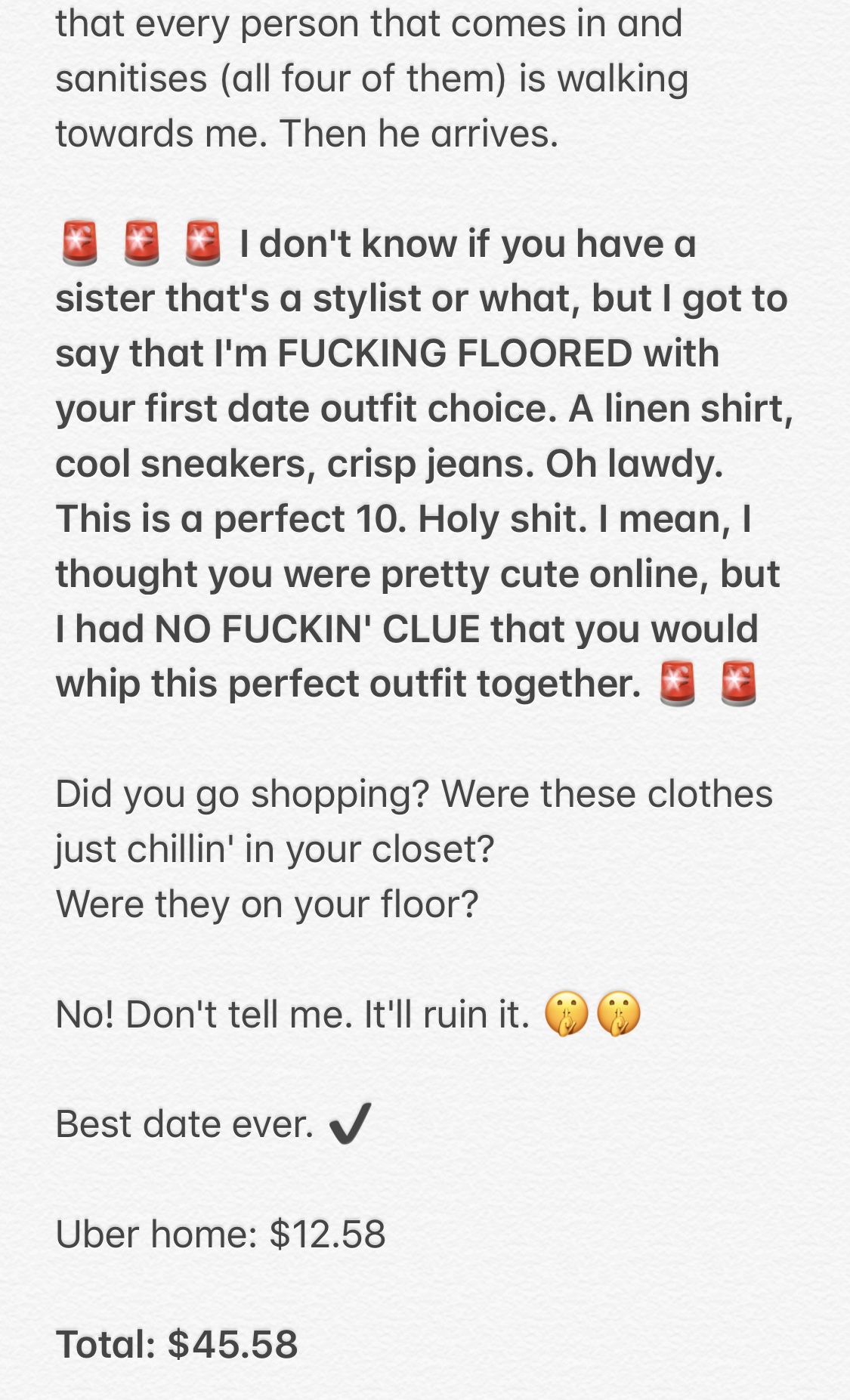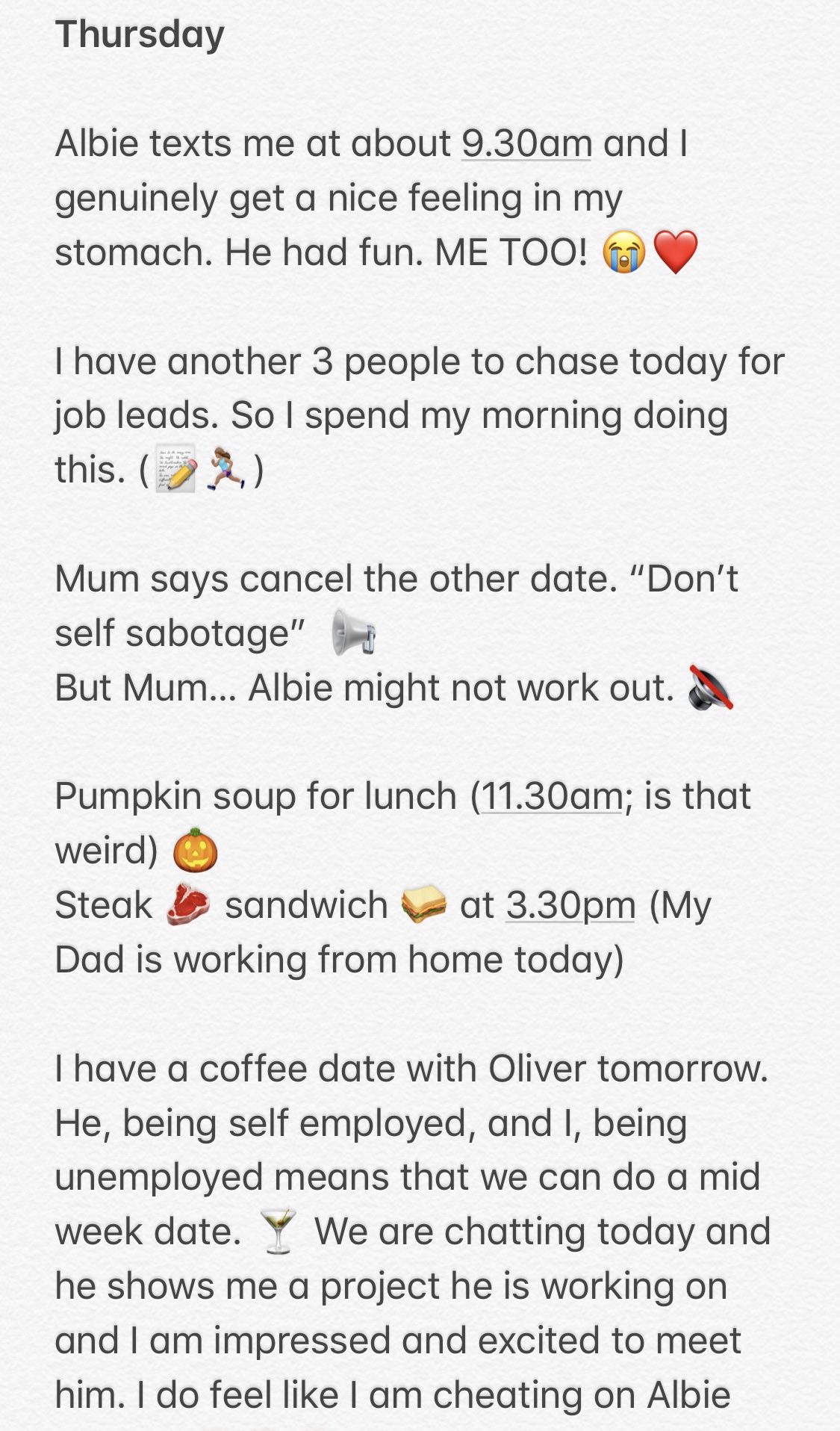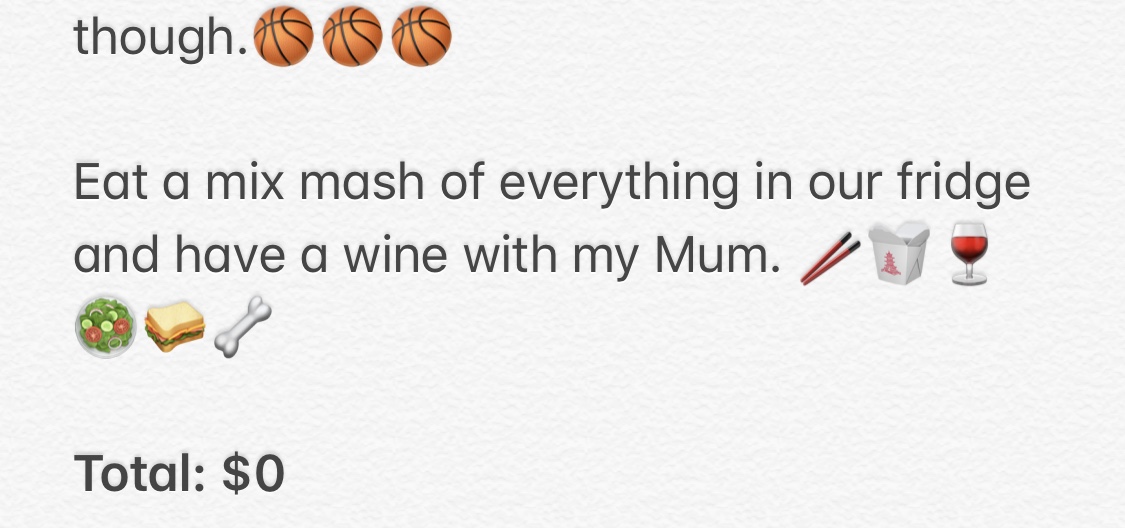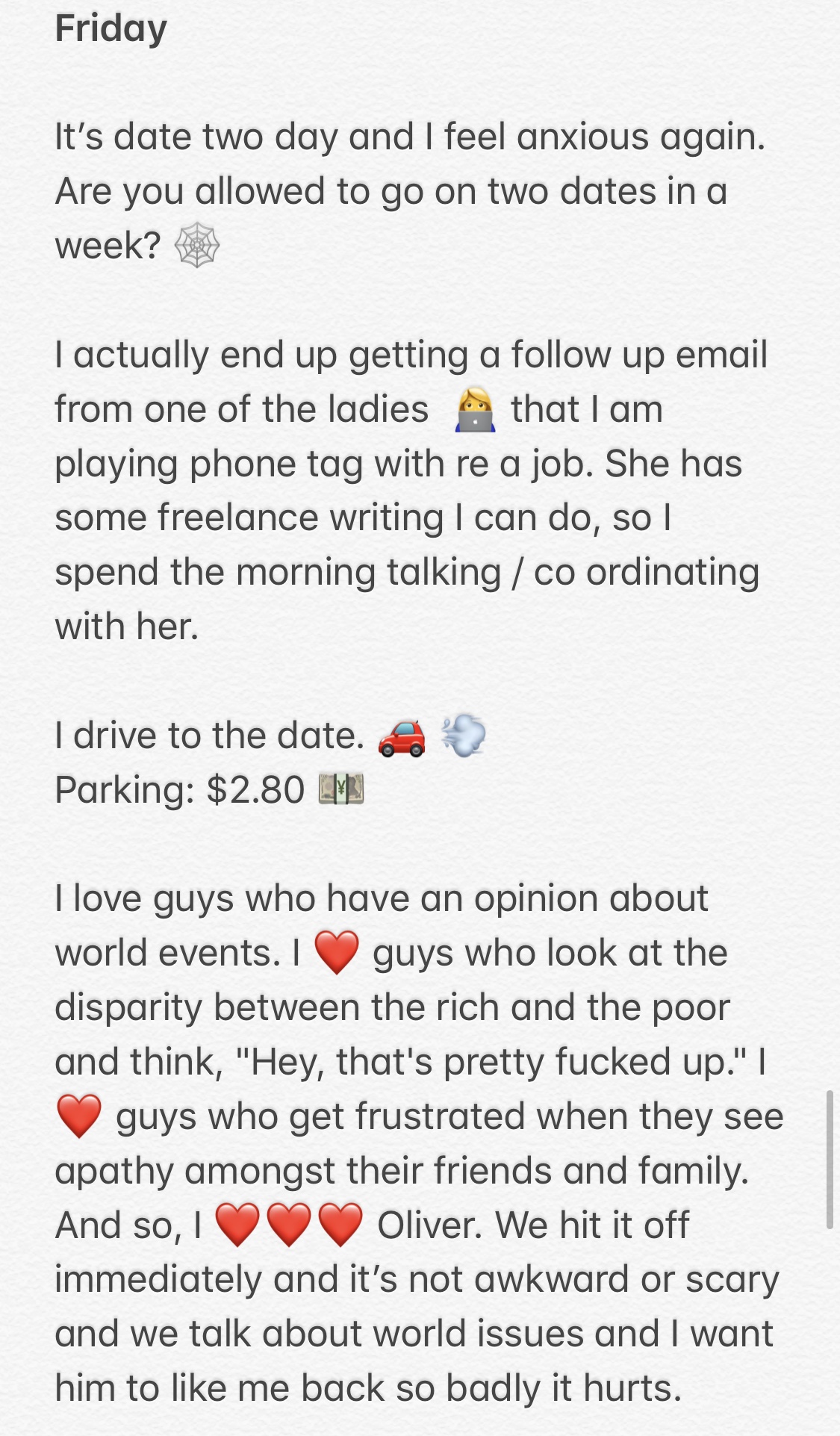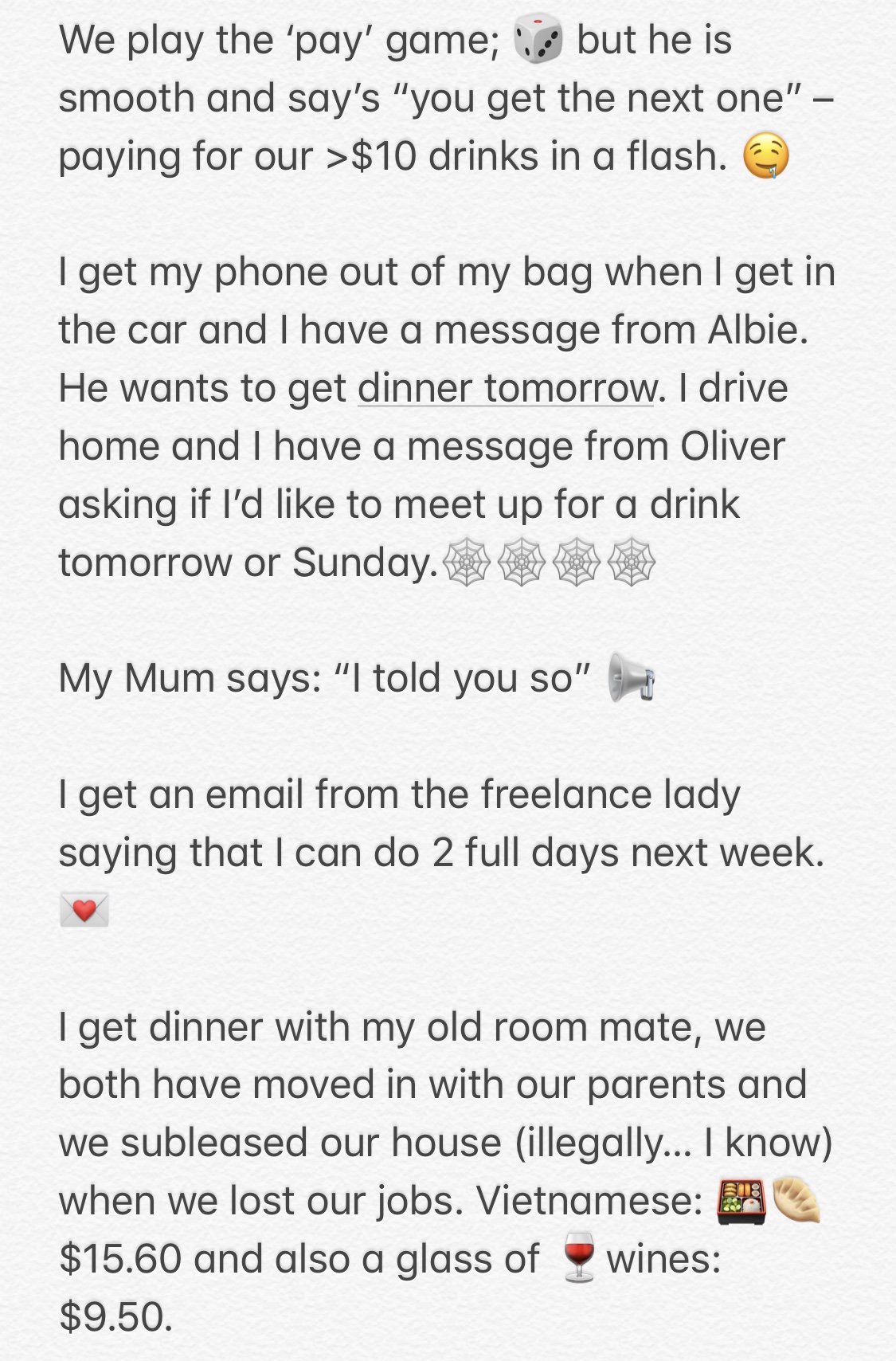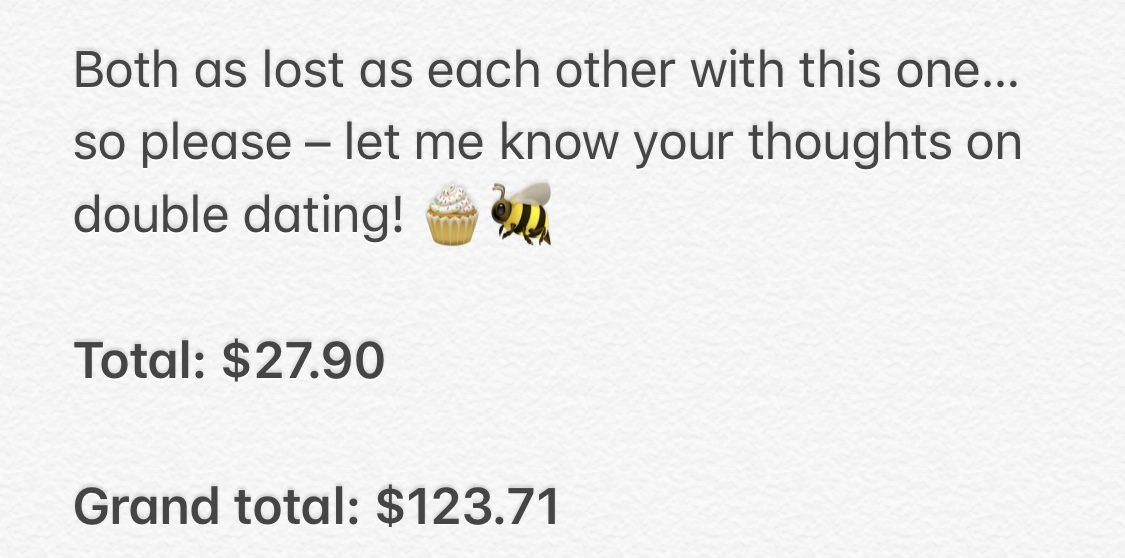 + "the approx $85 in general expenses" = Grand Total: $208.71.
Note from Sam:  You asked what we think about dating two guys. For me, I don't think I am mentally agile enough to endure it. Count me out. I prefer to ruin one relationship at a time.
In my narrow-limited-uneducated opinion, dating two people at once and expecting a good outcome is like paying to see a Katherine Heigl movie and expecting sufficient character development. What's the point?
BUT… I also don't know who you should choose.
On Albie's side, I like that when he got dressed this morning, he didn't grab some rumpled heap of fabric that's been sitting in his dryer for three days. No, he plugged in an iron. He set up an ironing board. He started with the collar, worked on the cuffs, and then moved on to the front and back.
And on well-educated, self employed, coffee shouting Ollie's side: He sounds like the kind of guy that would be a scuba diving instructor on the side. He probably saves orphans. He probably ran two dozen marathons in one month. He probably trains wild horses. He probably models on the side but donates all his earnings to animal shelters.
Would love to know what you guys think. A simple 'Albie' or 'Ollie' in the comments will help. We'll poll the results, and that's who your new boyfriend will be.  xx