The aim is to encourage people to start talking about their money in real life. What you buy, when, and how you FEEL seeing it all recorded at the end of the week.
This series allows us to think about money without all the stresses of confronting our own finances.
No one is perfect with money. But talking about money makes us smarter.
Name: Courtney
Age: 26
Job: Financial Analyst
Salary: $135,000 (Ex super) (holy moly – we agree)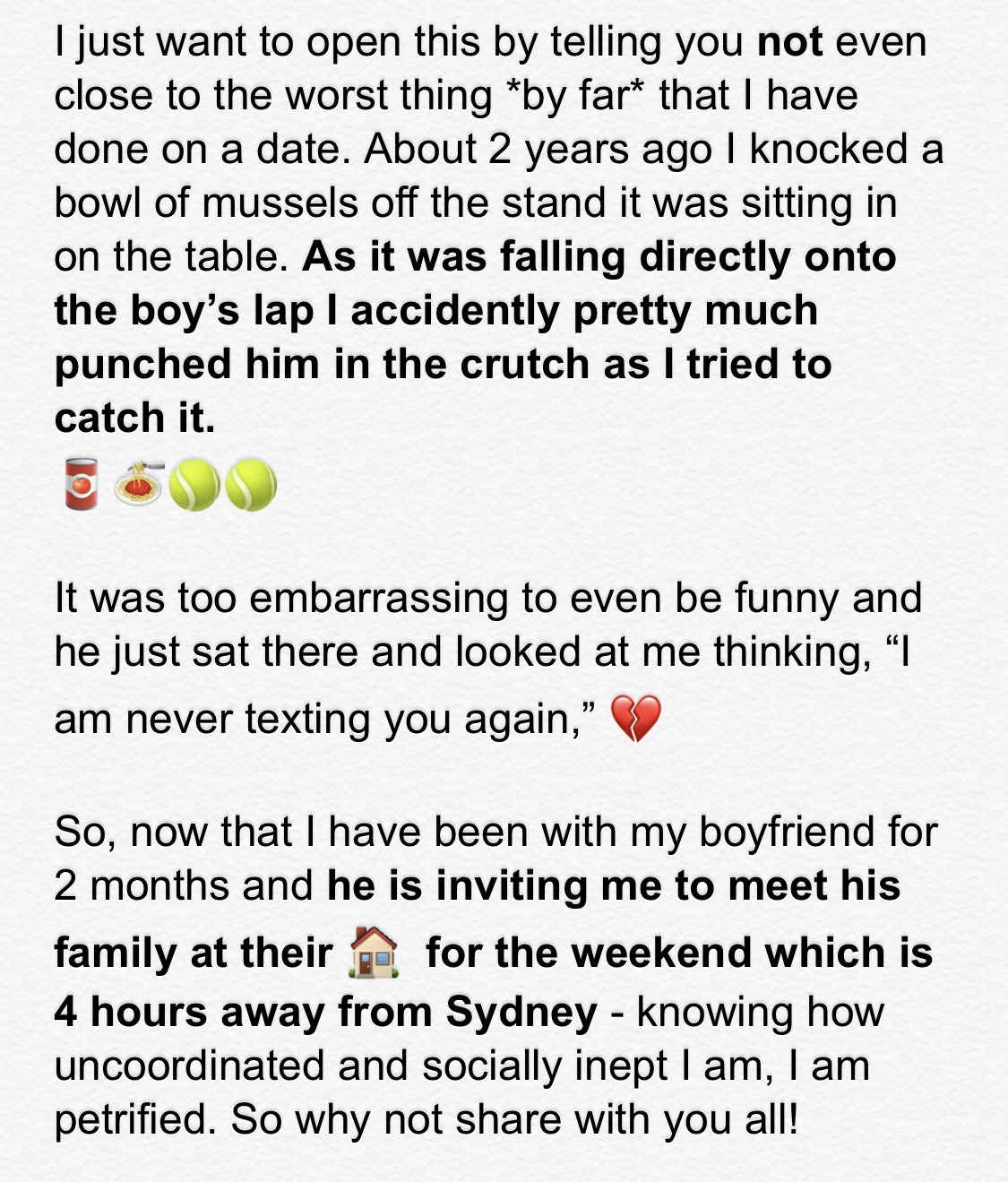 Mortgage: $450 a week from my pocket (and I also rent out my other room for $240 a week)
Netflix: $2.50 a week
Phone: Work pays
Spotify: $3.00 a week
Electricity & bills: $25 a week
HECS: $260 a week
$740.50 a week before I've even started spending. Mortgage life.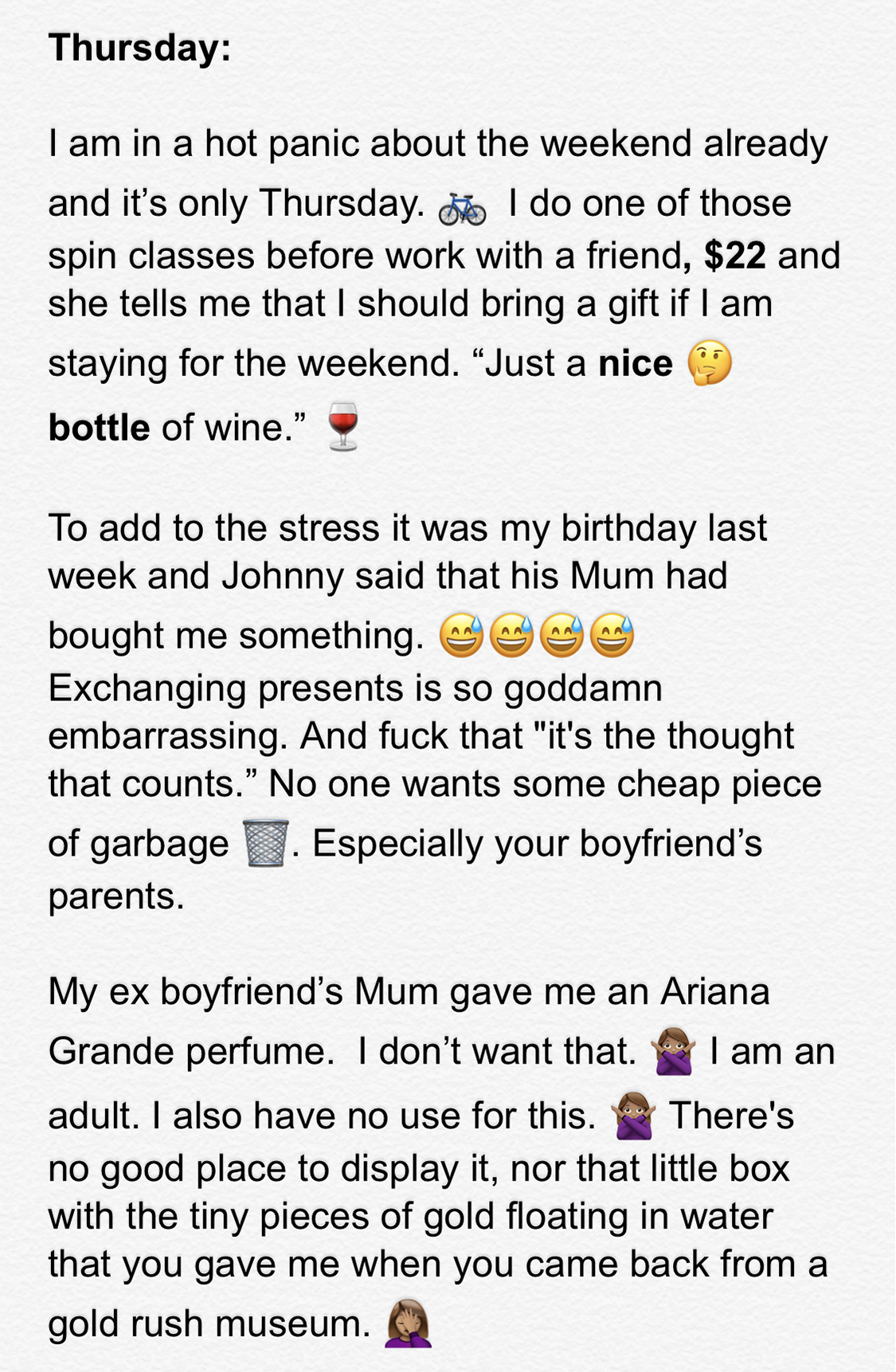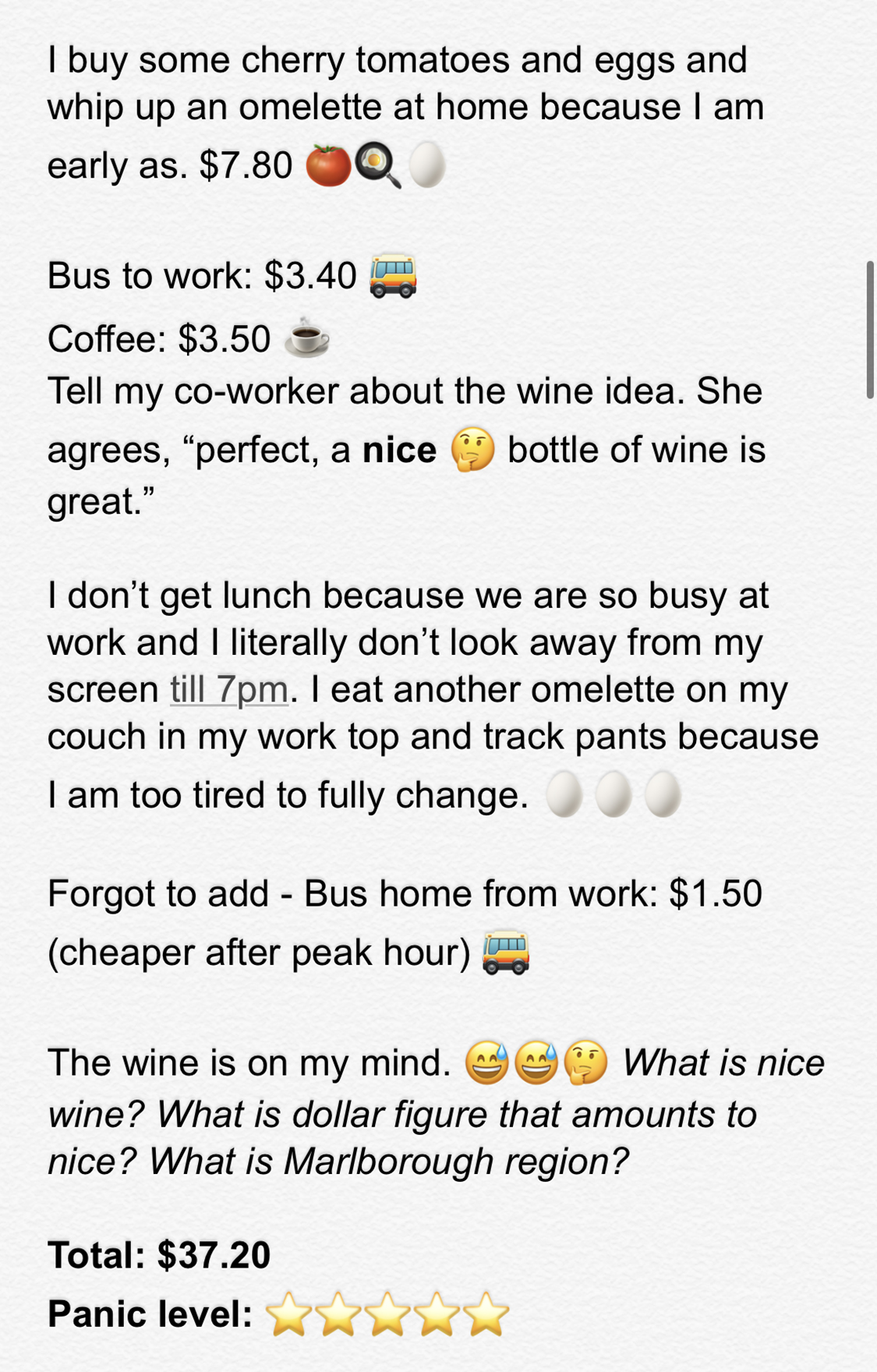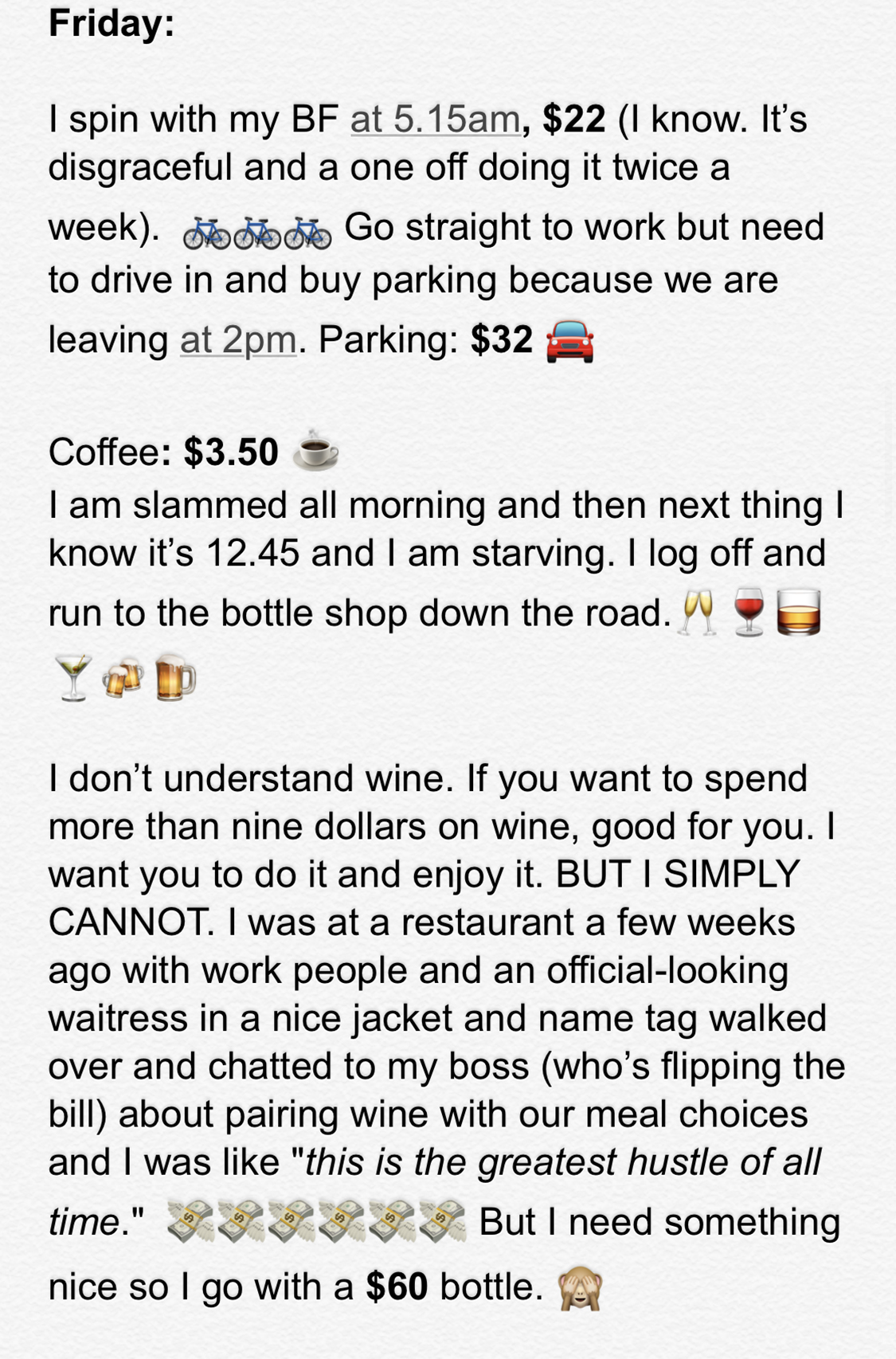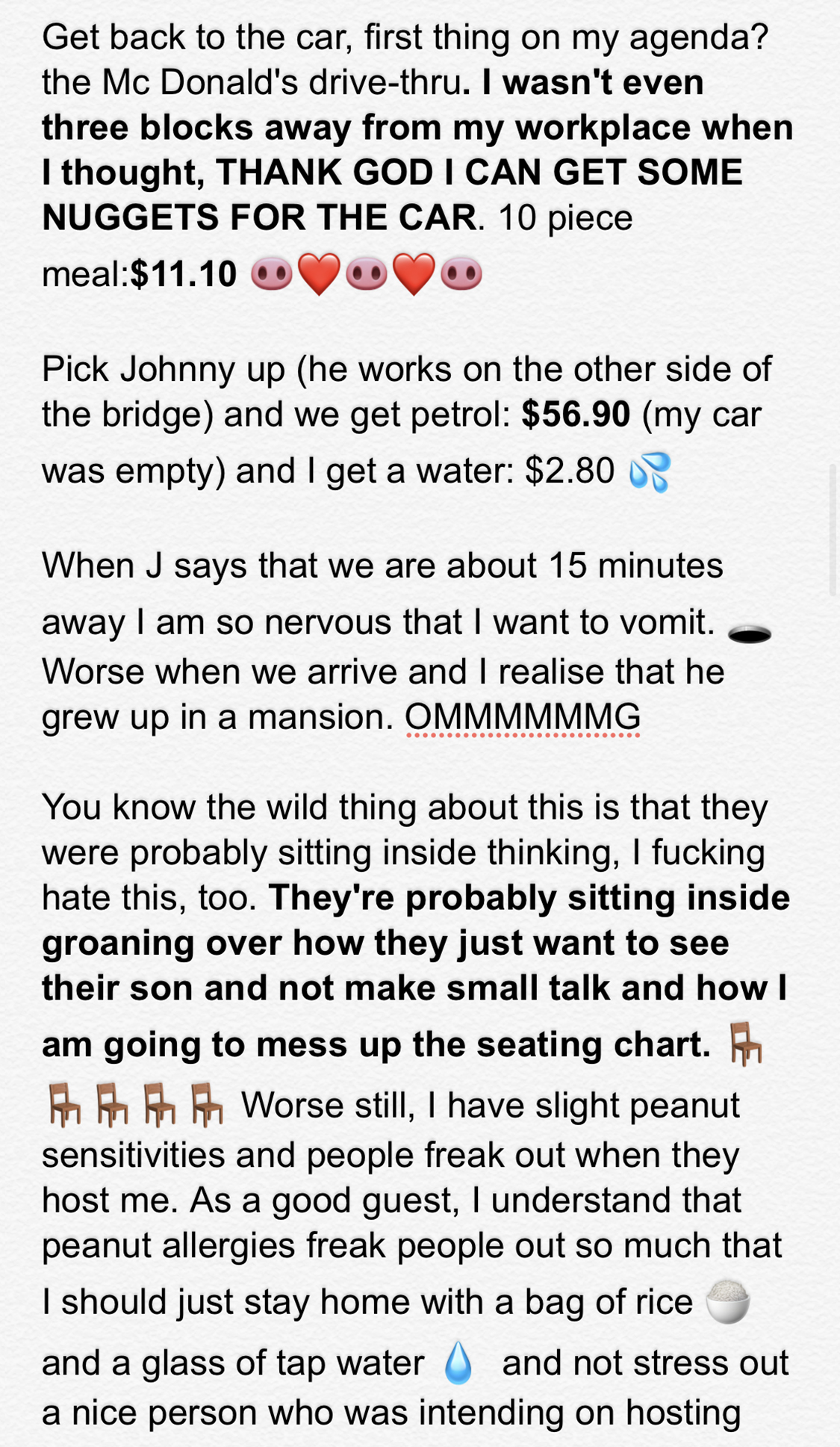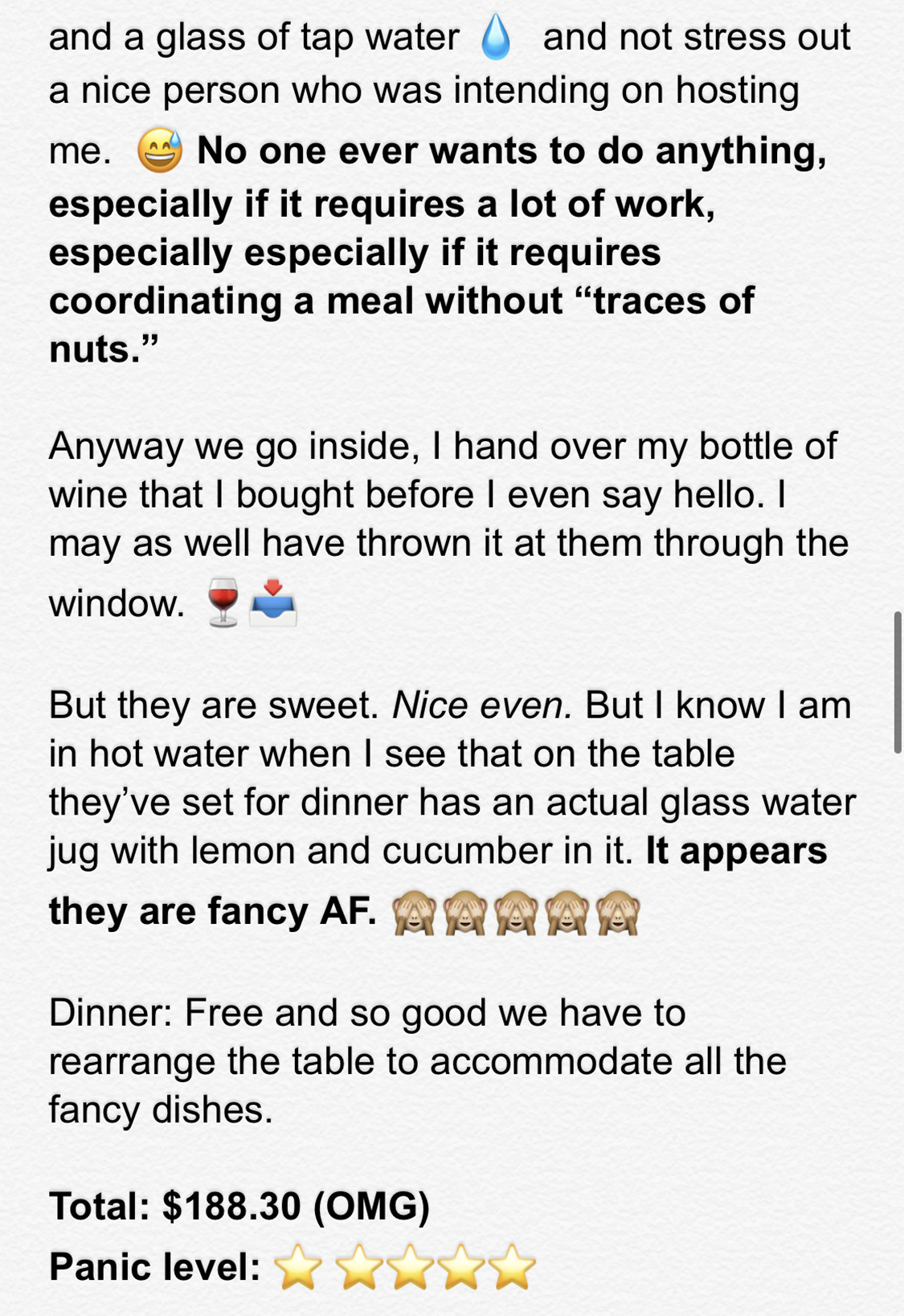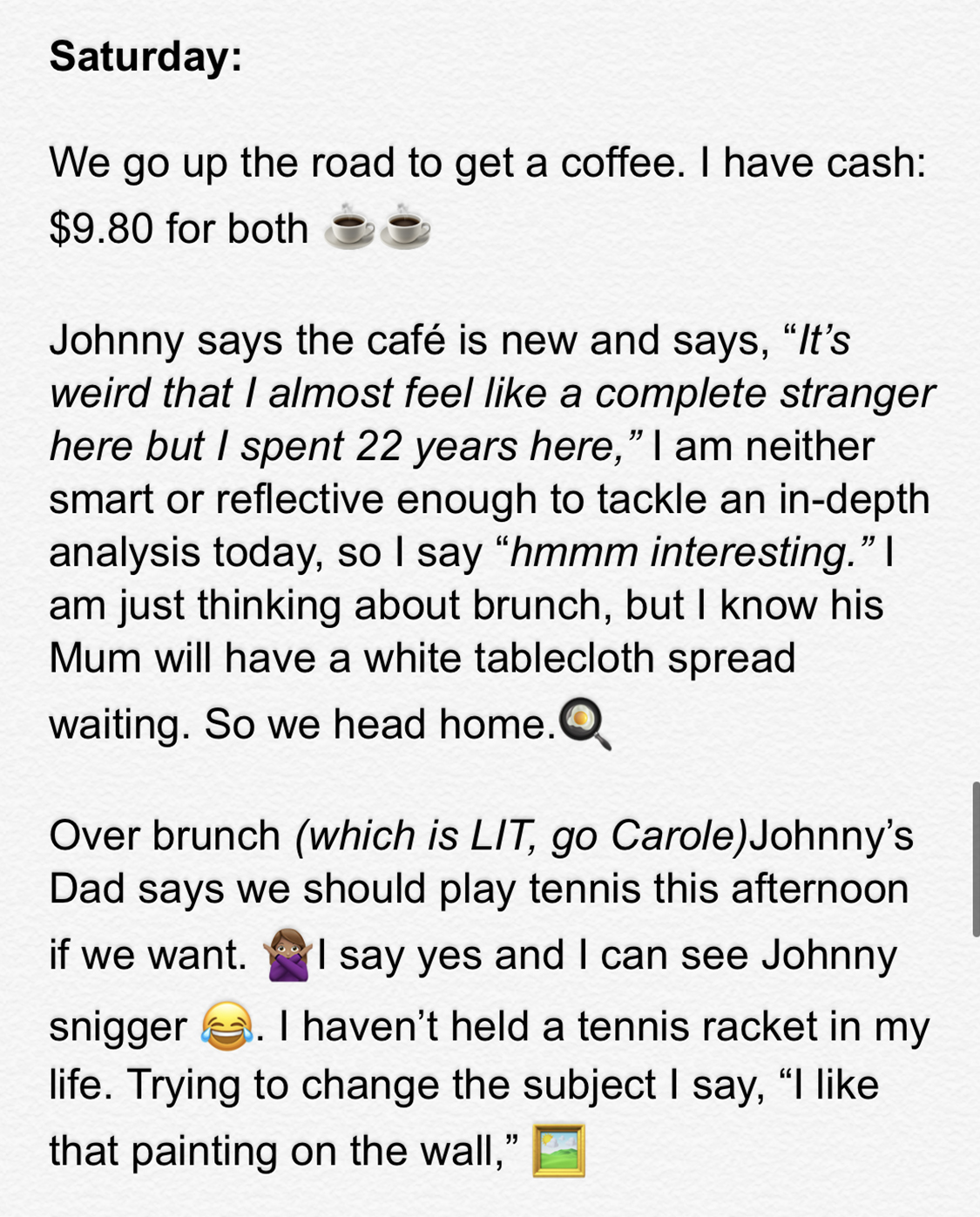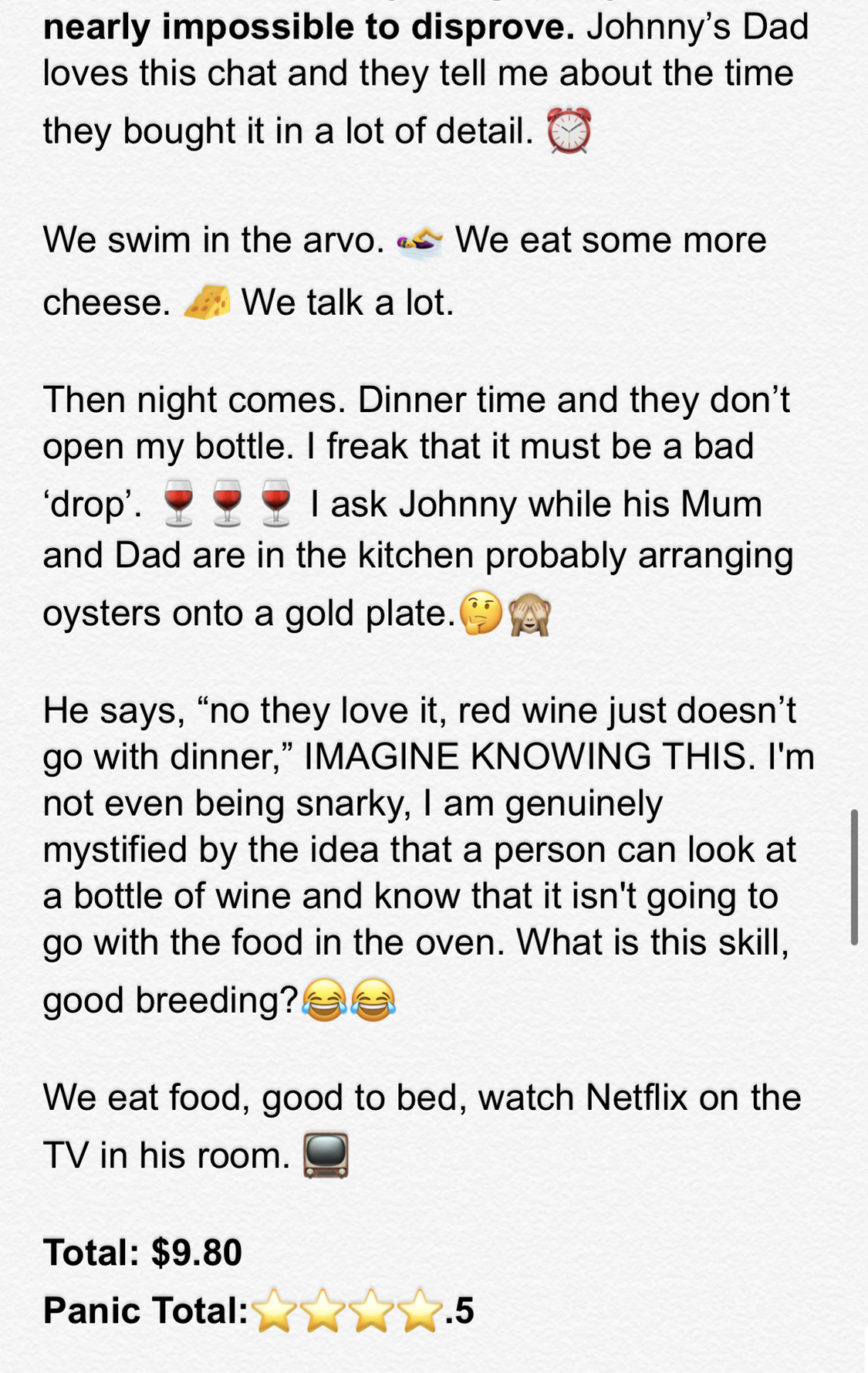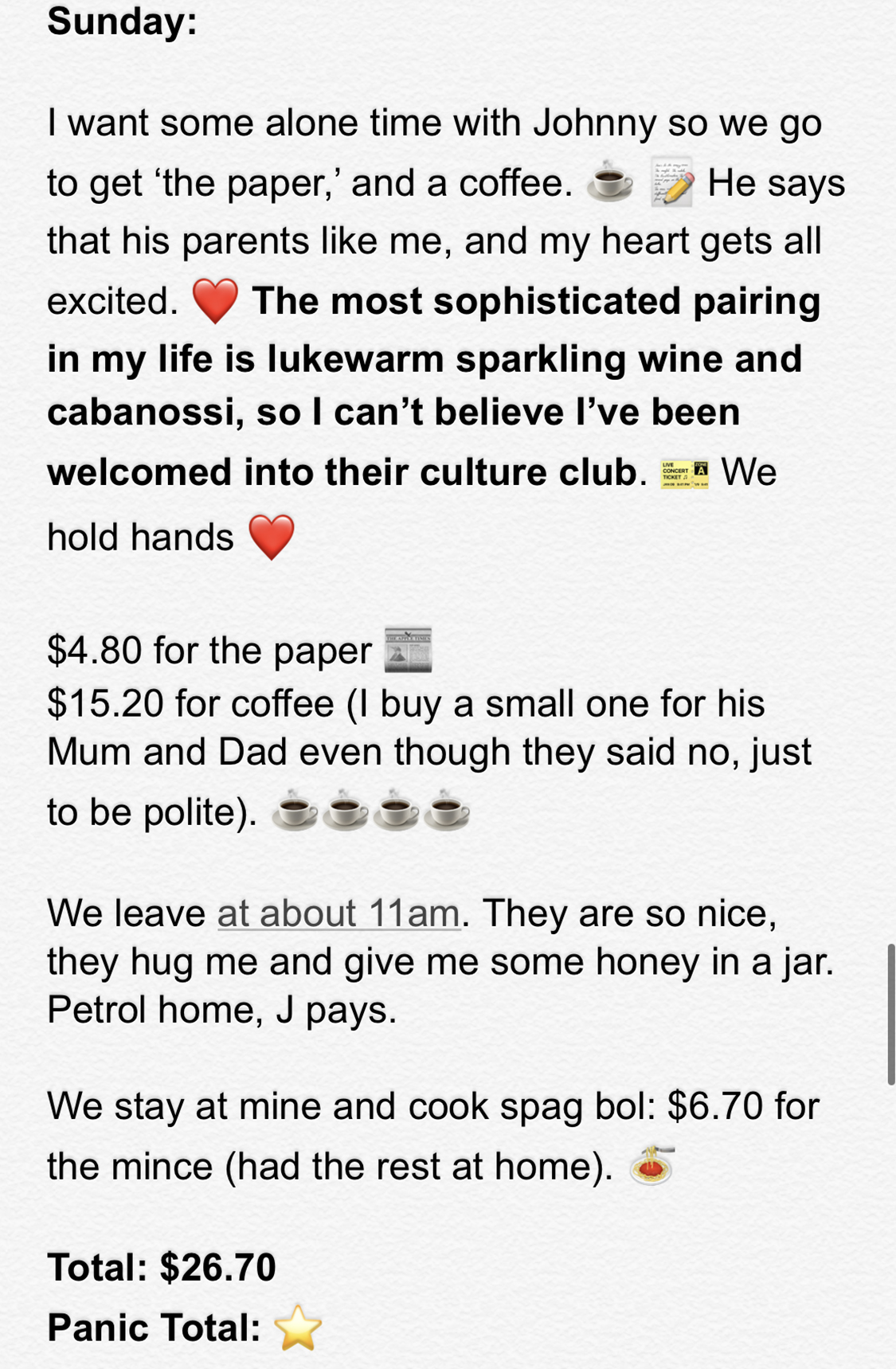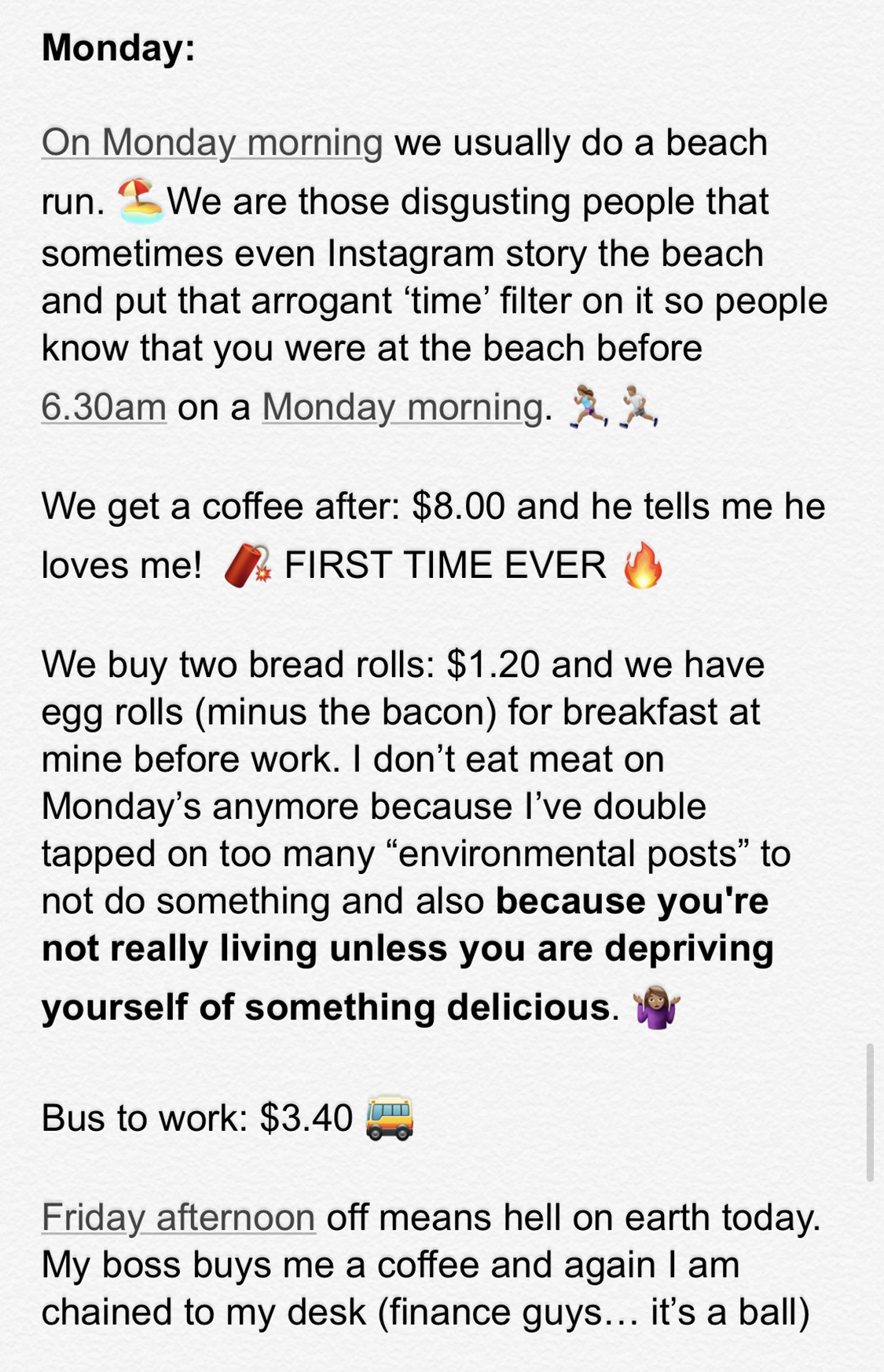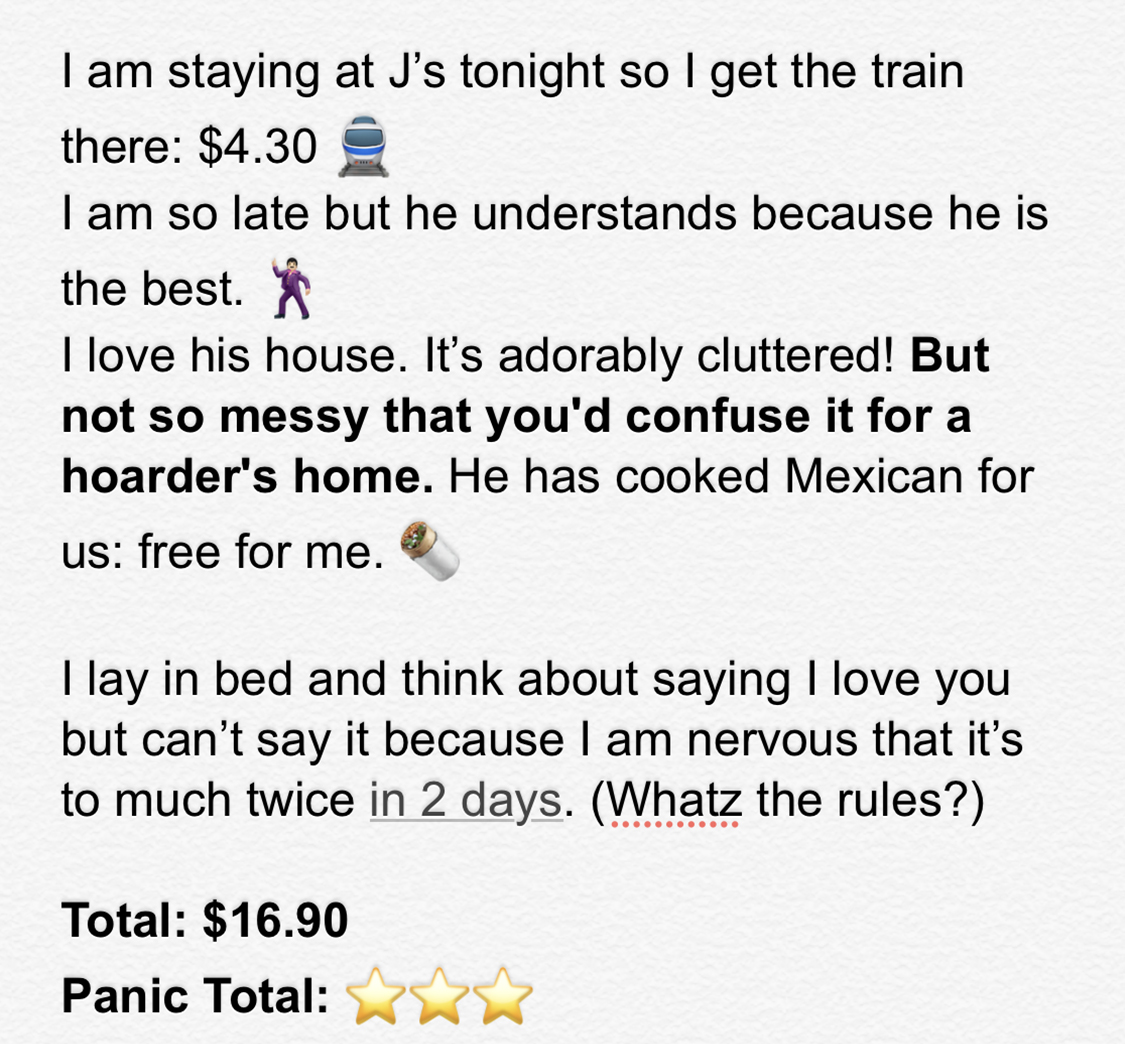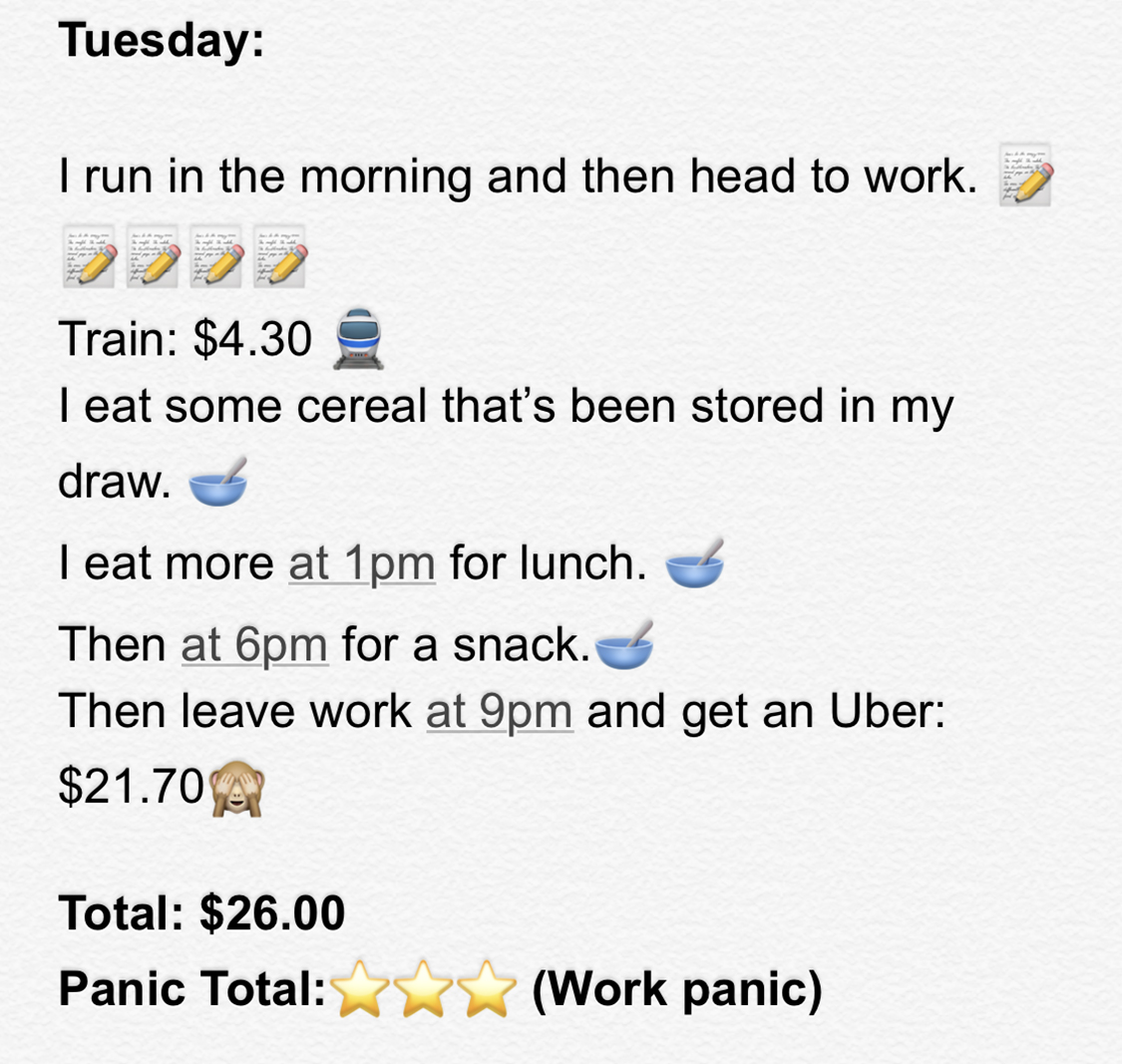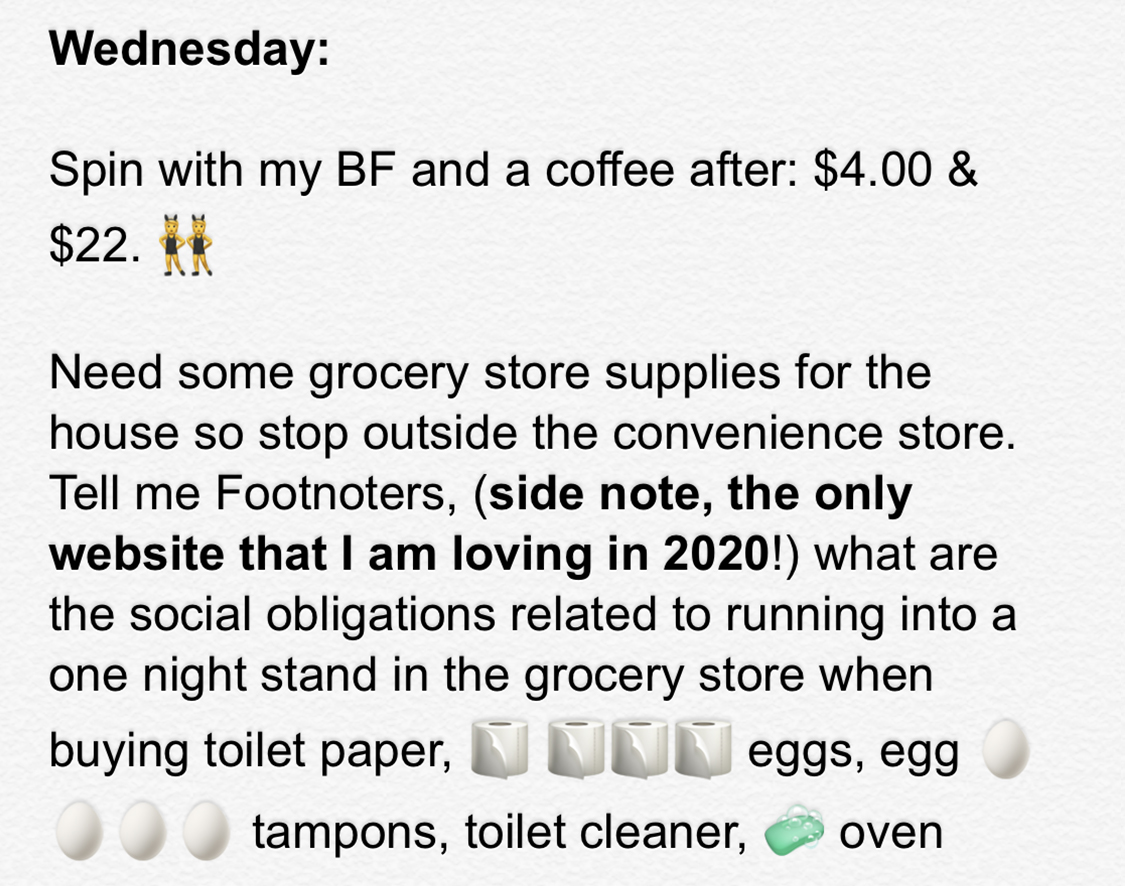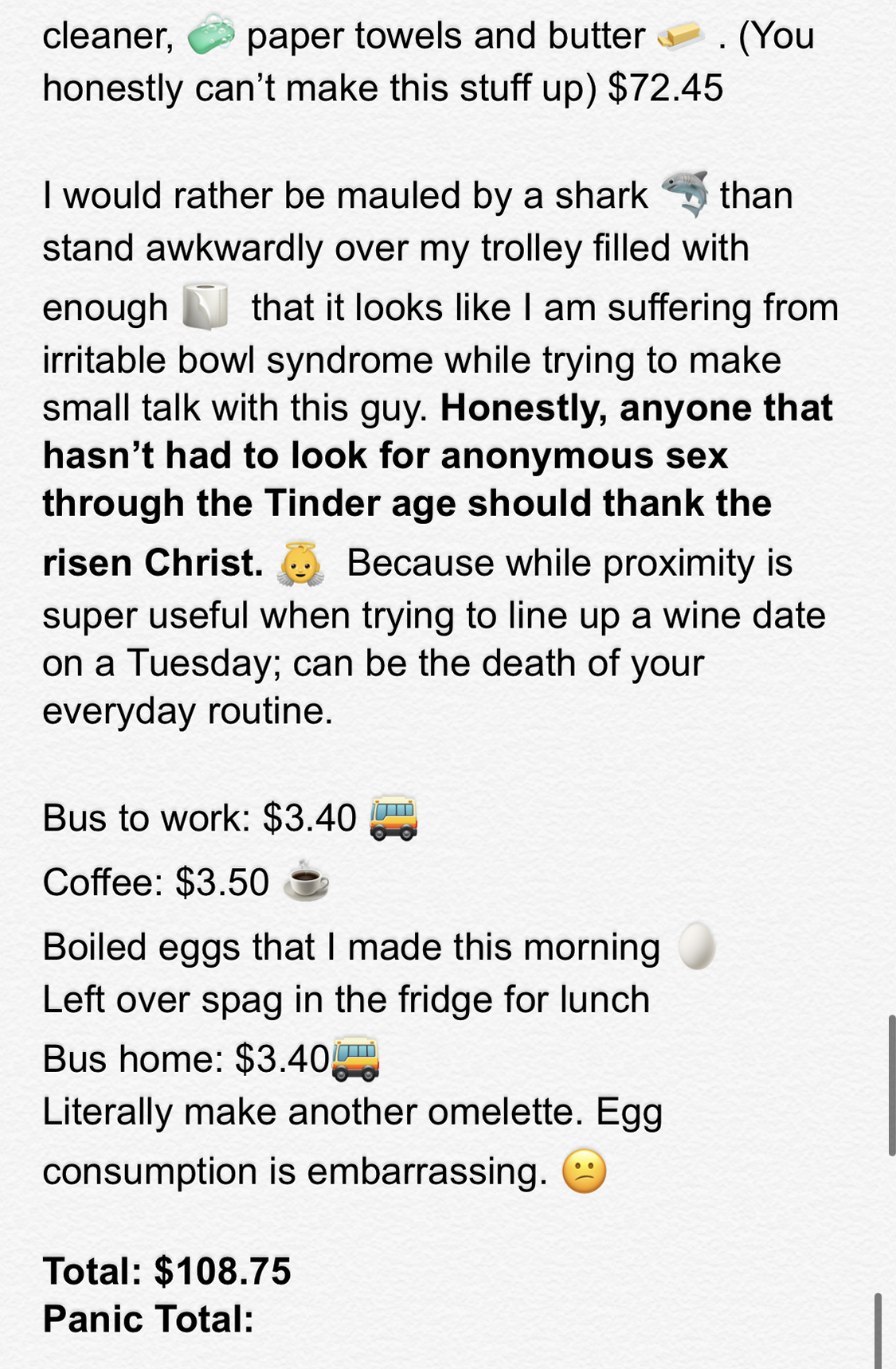 Note: I obviously didn't include panic total because I passed away from panic.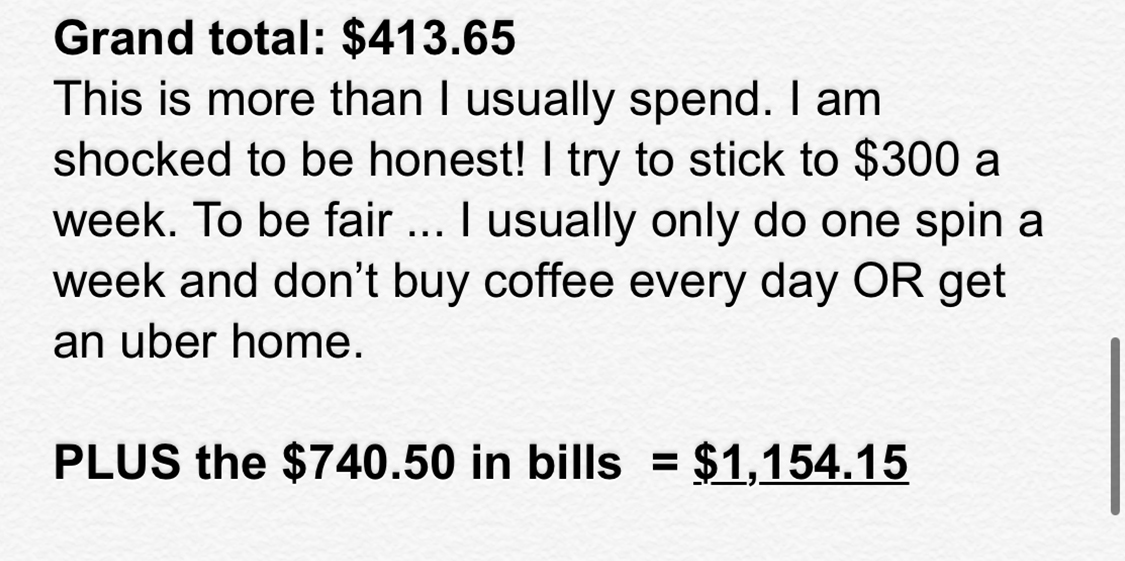 A note from Courtney (that we LOVE): I love The Footnotes!! It's smart, funny and relatable. Nothing you post is click bait and I love what you are doing!
A note from us, in response to Courtney: Thank you, we try! We don't think that funny and smart should be mutually exclusive things. We want to keep bringing you the best content regularly… but we need our reader's help. Please like, share and tag friends in the content you like. You probably don't realise how much your likes and shares and tags actually help… but they help us grow our team and produce more content. So if you like, please like. Love Sam xx