he aim is to encourage people to start talking about their money in real life. What you buy, when, and how you FEEL seeing it all recorded at the end of the week.
This series allows us to think about money without all the stresses of confronting our own finances.
No one is perfect with money. But talking about money makes us smarter.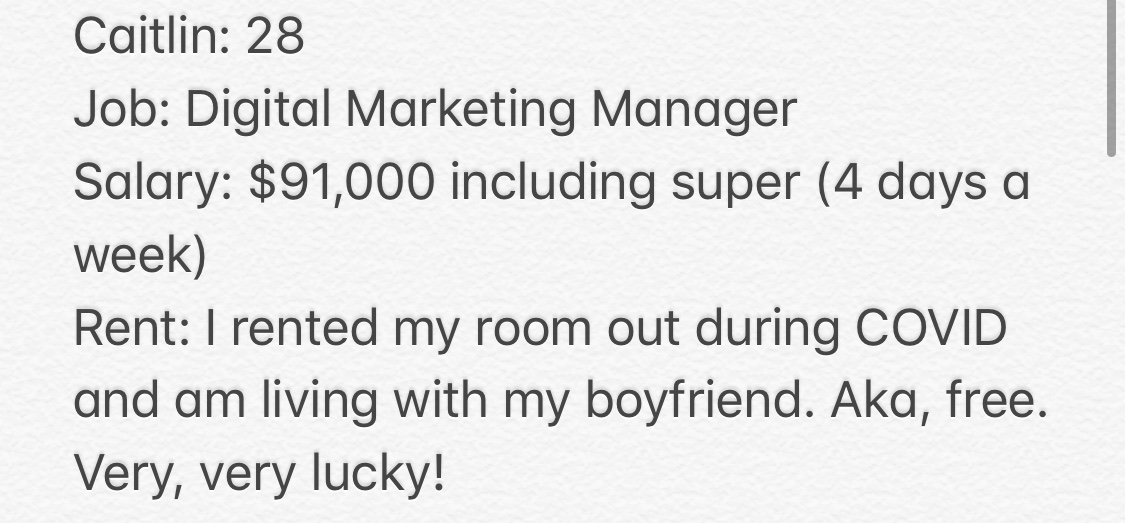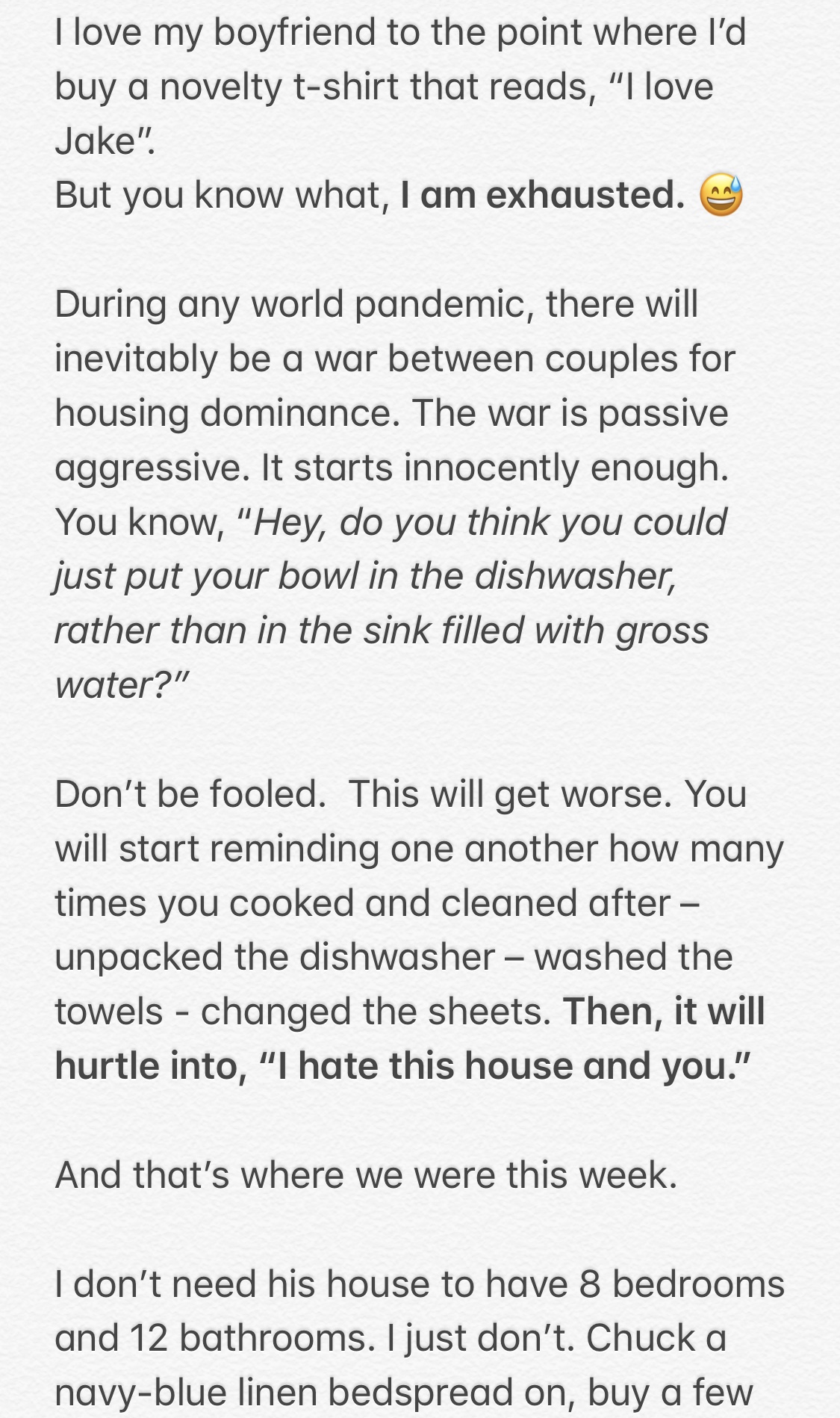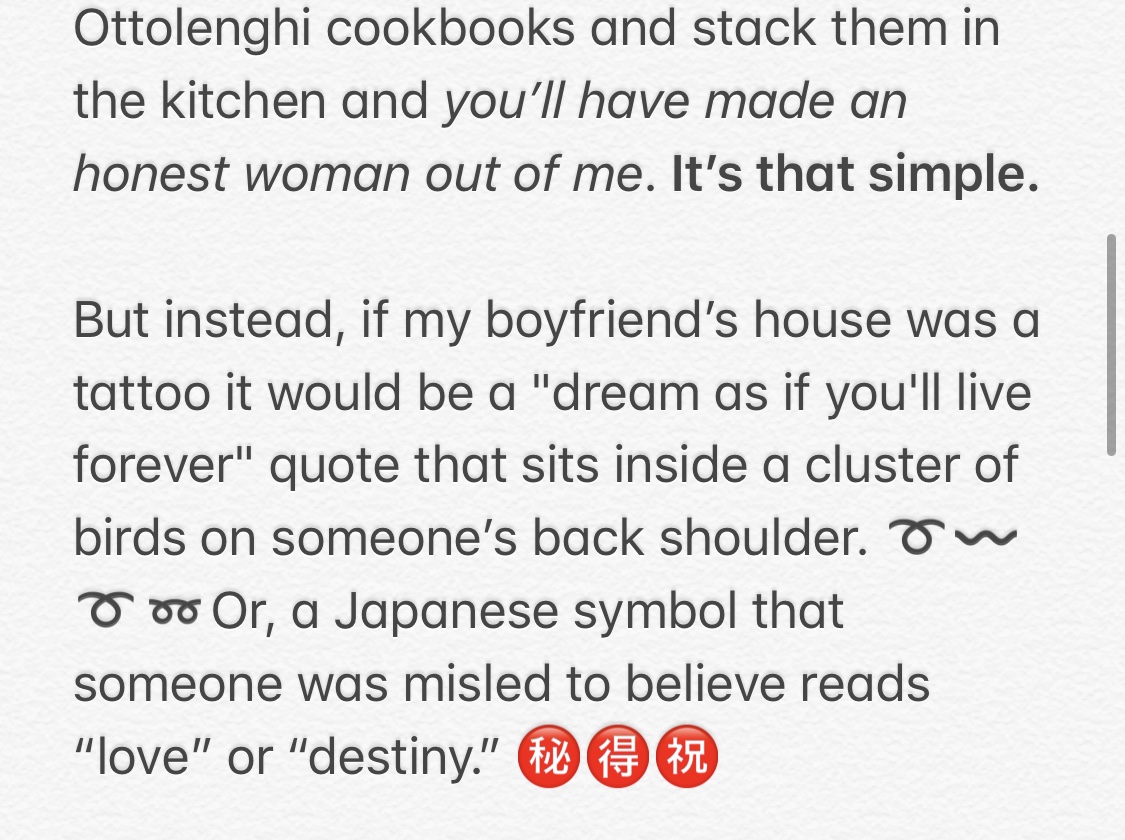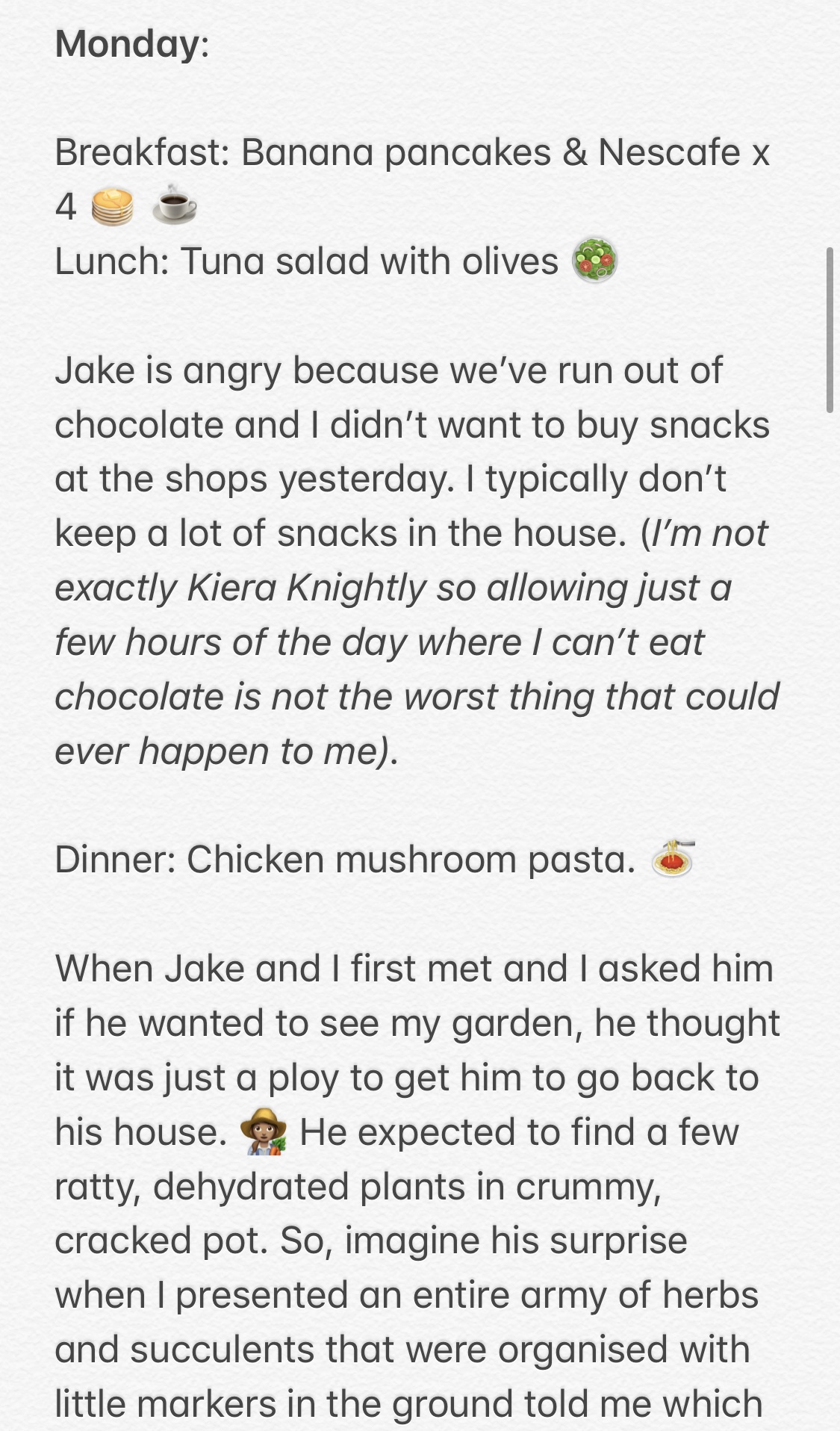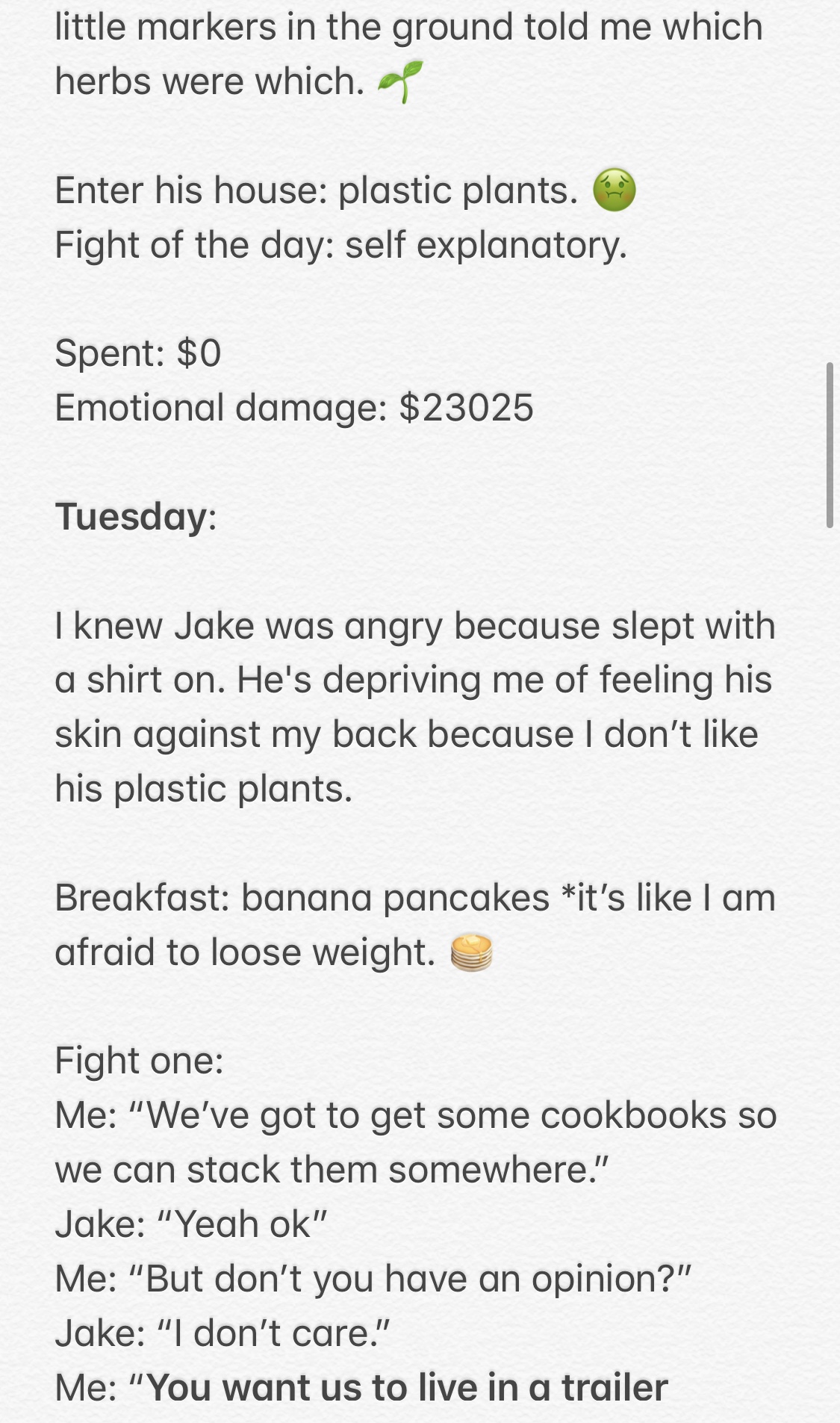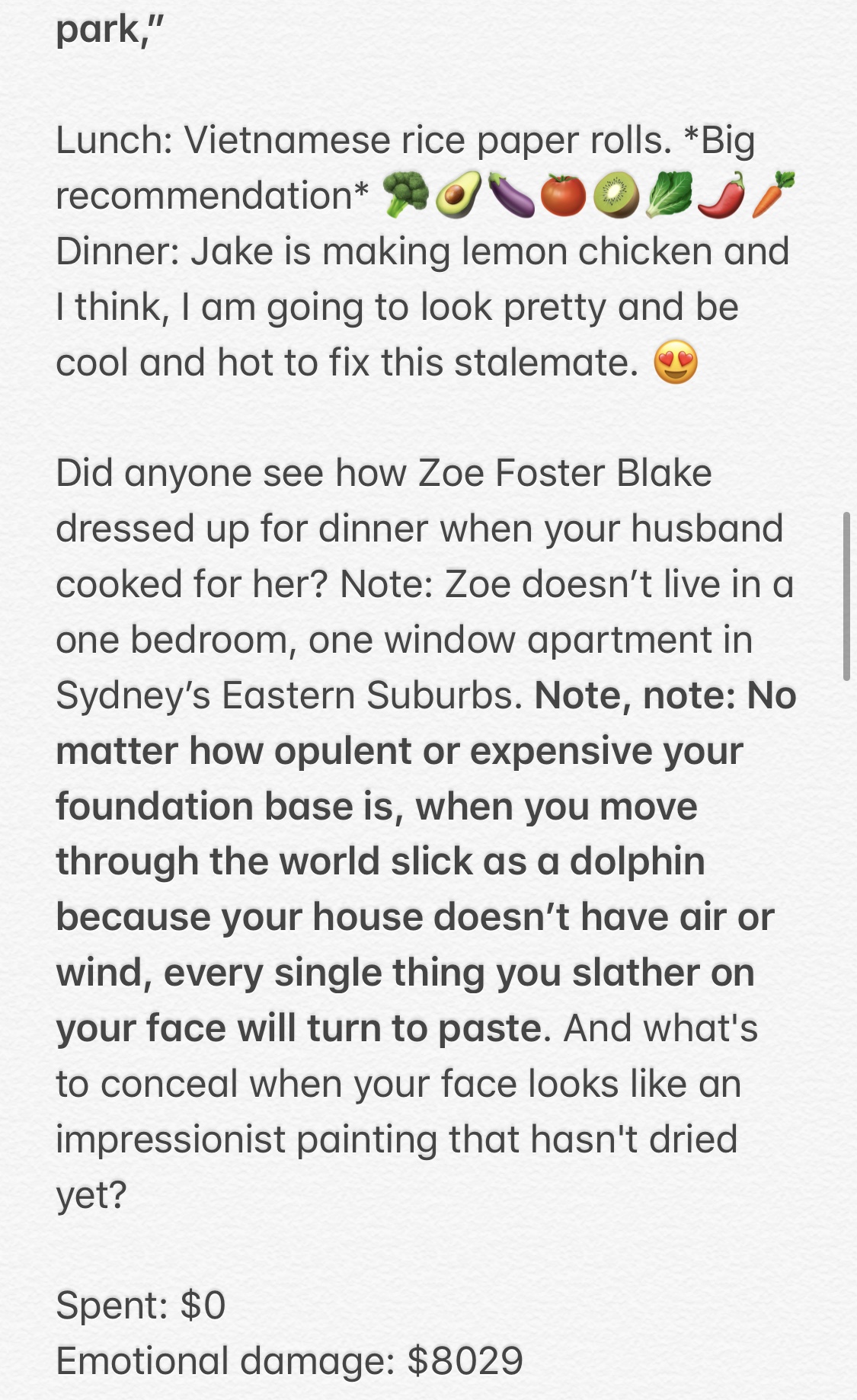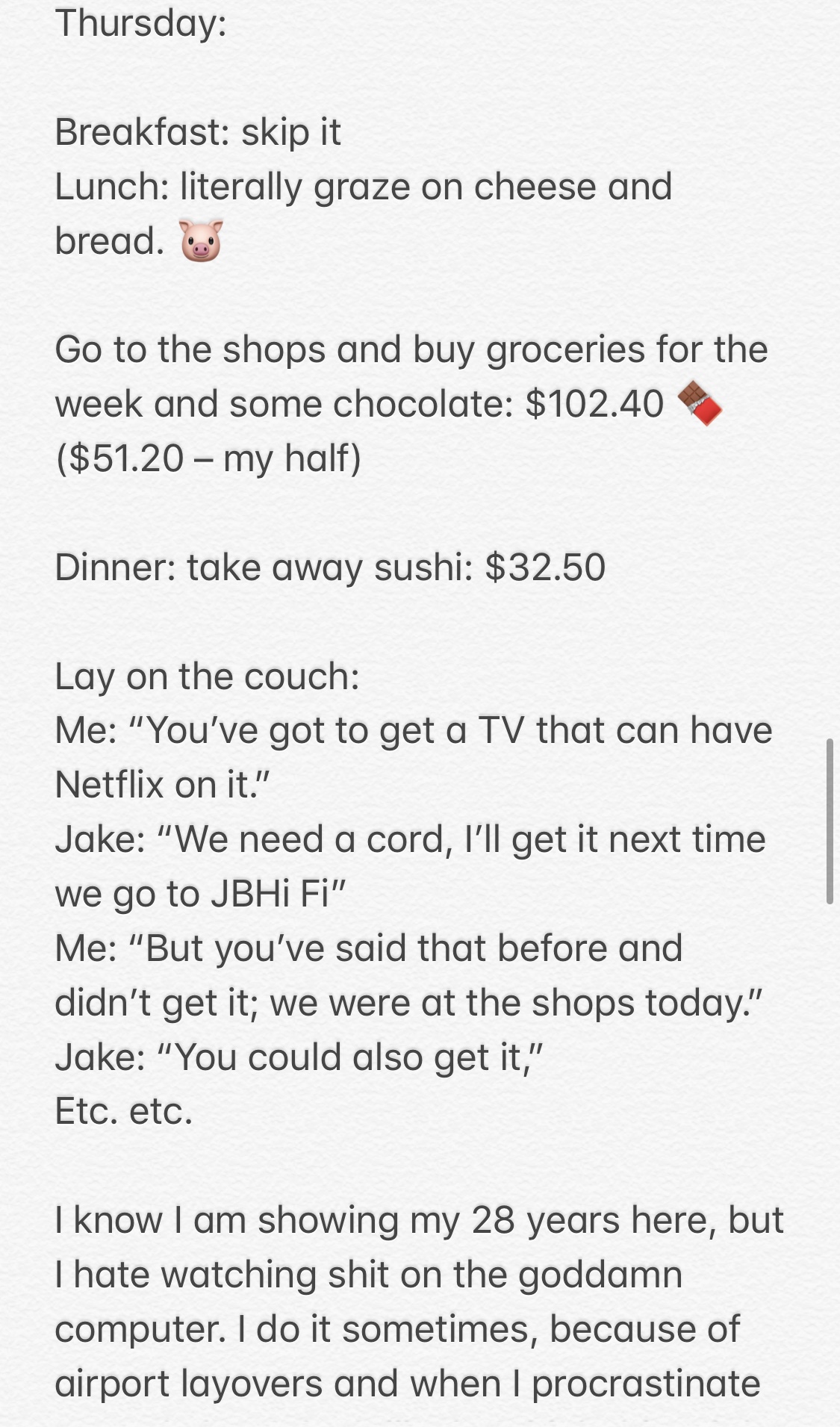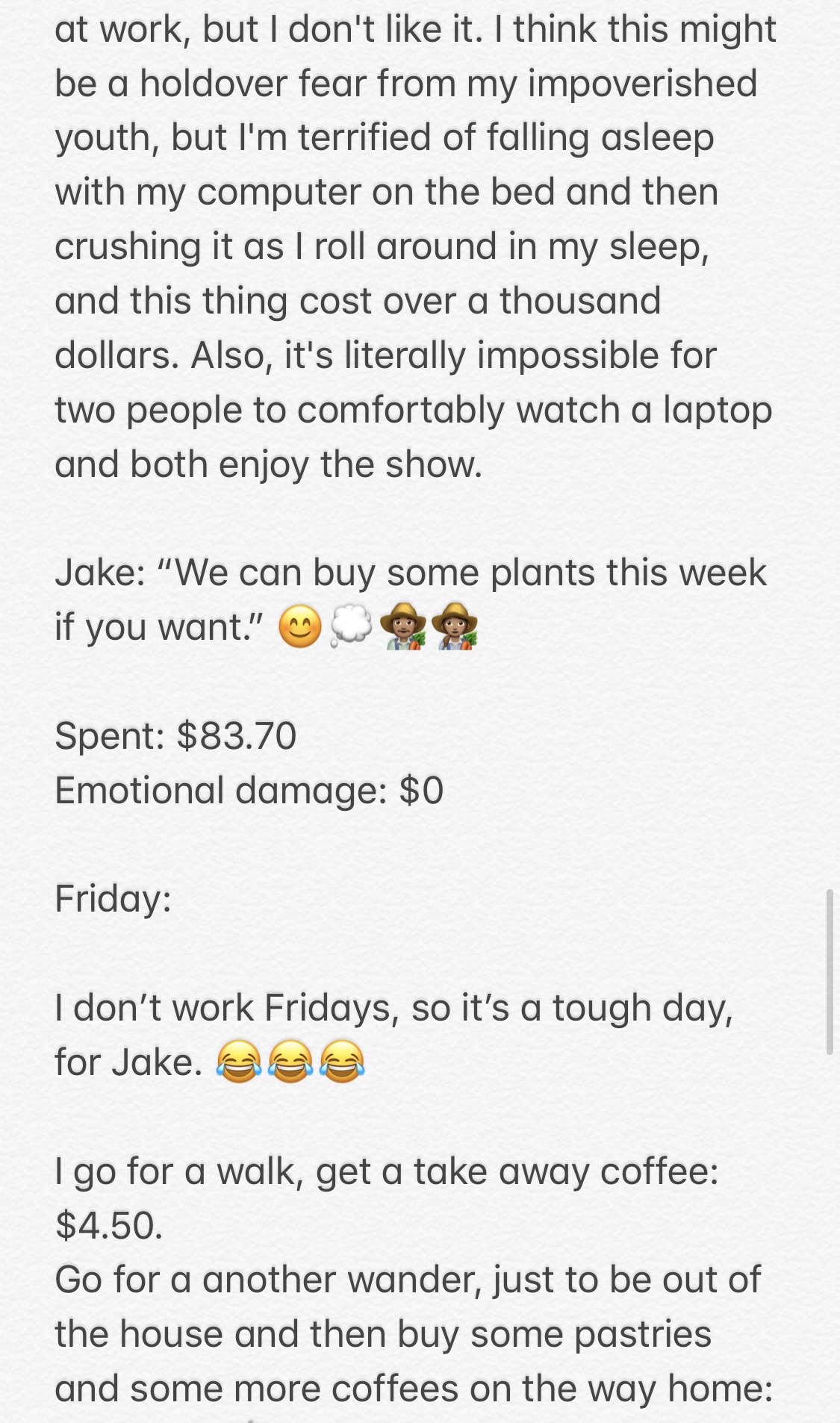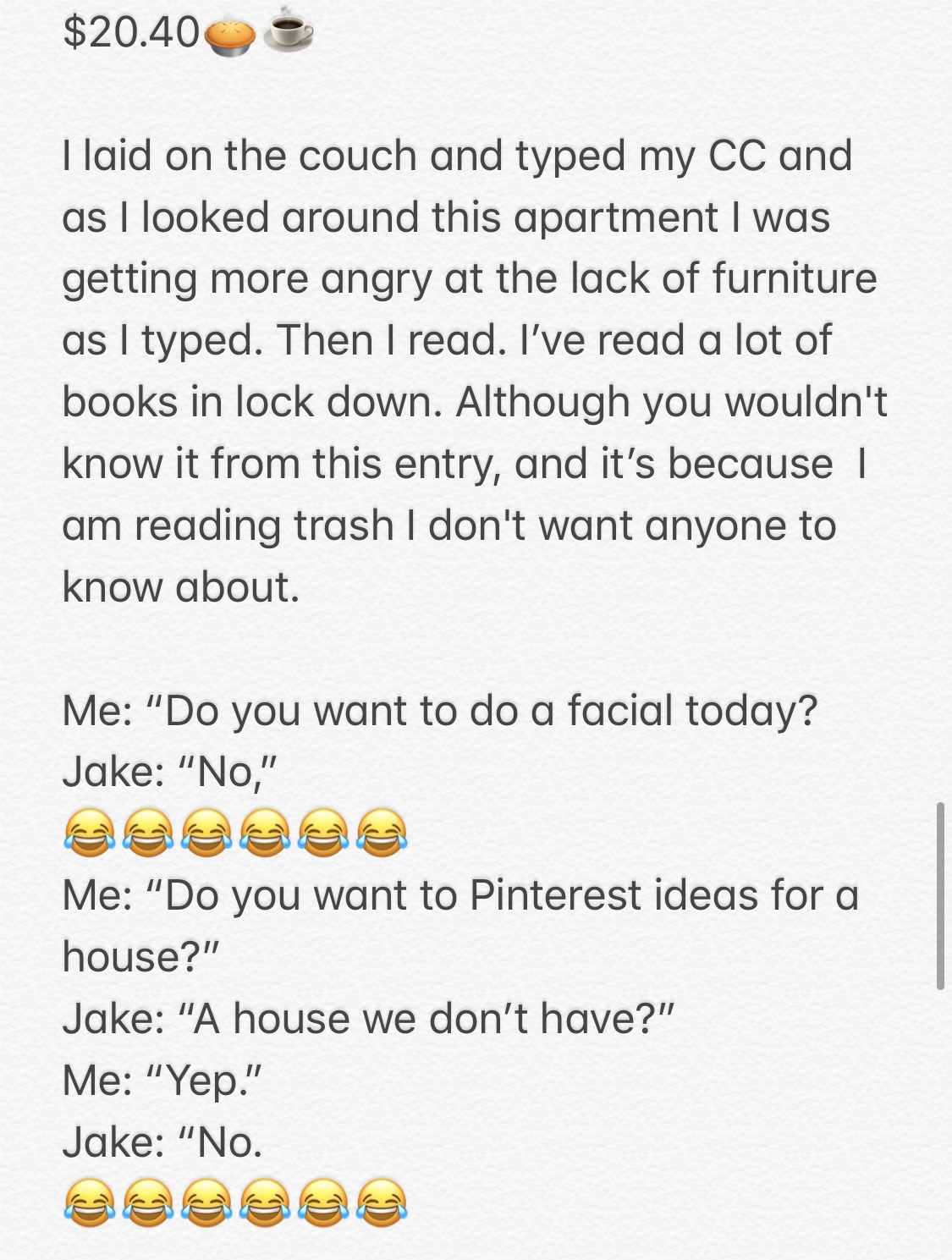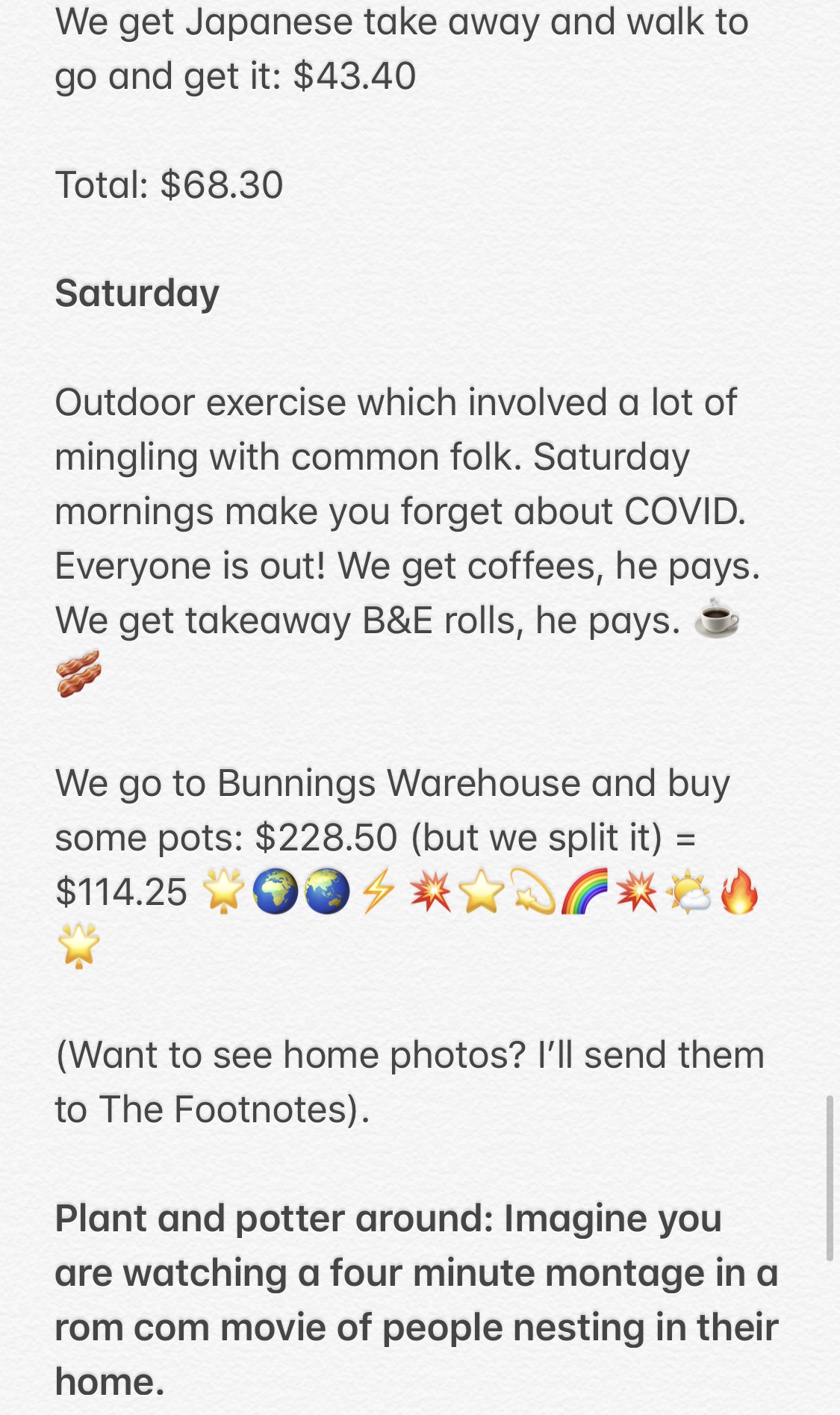 Want to see Caitlin's gallery? Head to our instagram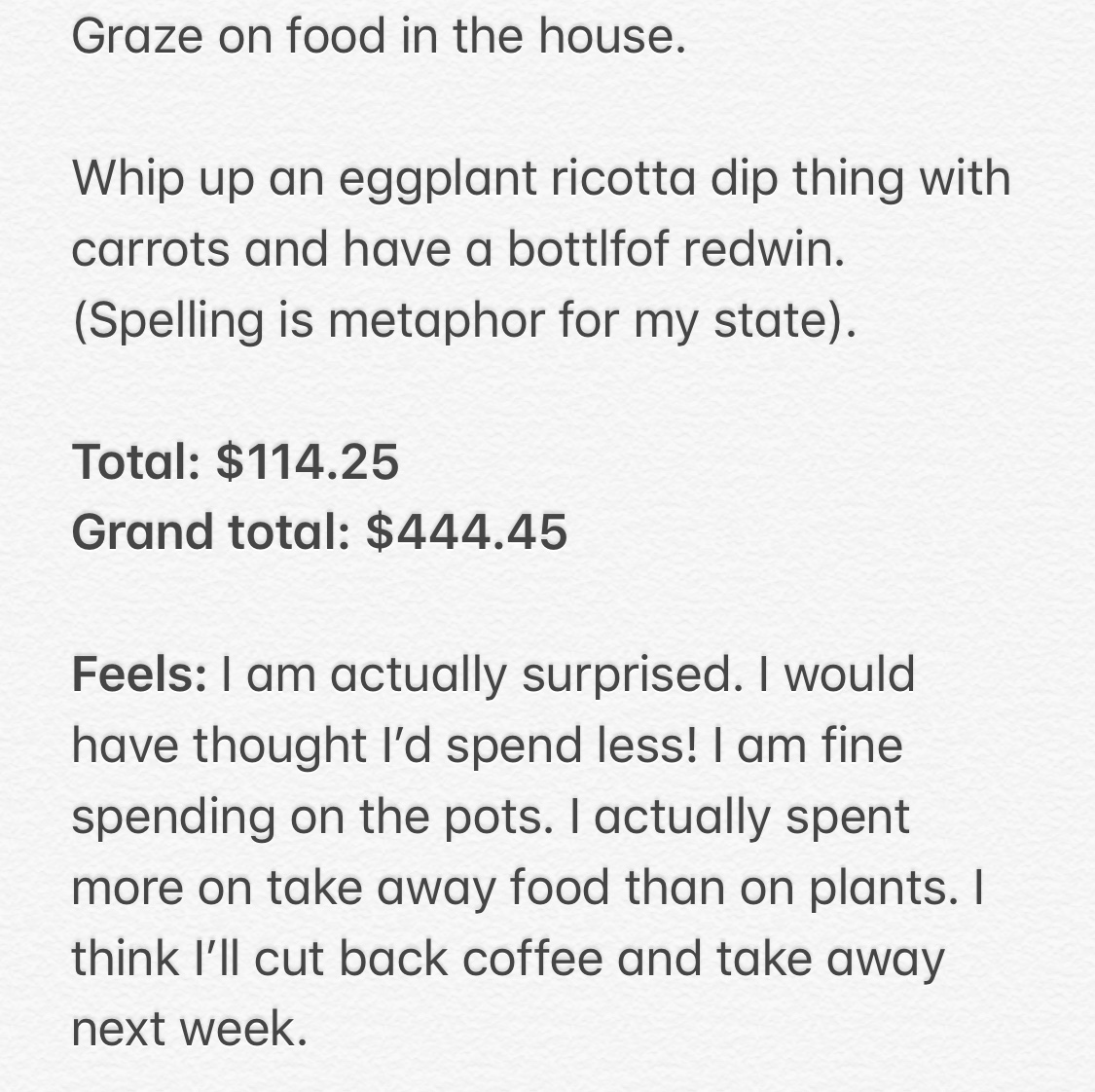 Little update from Sam: Thank you so much for all of your support. We love that you love the Cash Chronicles and we can't wait to bring you more.
How you can best support us as a small independent publisher is by helping us get the word out there. Any Instagram story mentions, Facebook tags, likes, follows – it all really helps! (and shows us you like the content).
More exciting news. Charlie's first newsletter goes live tomorrow. As does our next "Cook Something Tuesday".
Sam xx