The aim is to encourage people to start talking about their money in real life. What you buy, when, and how you FEEL seeing it all recorded at the end of the week.
This series allows us to think about money without all the stresses of confronting our own finances.
No one is perfect with money. But talking about money makes us smarter.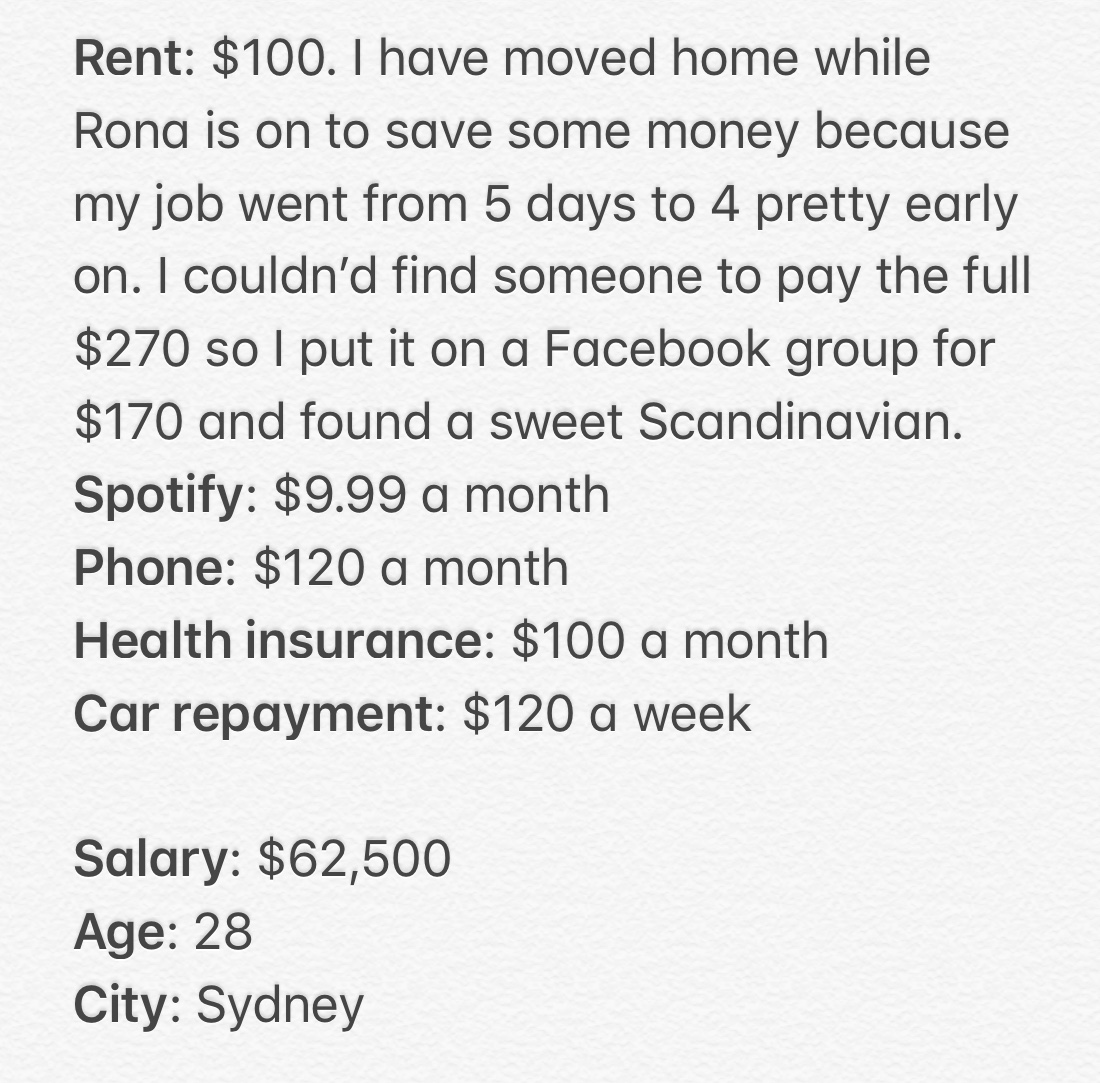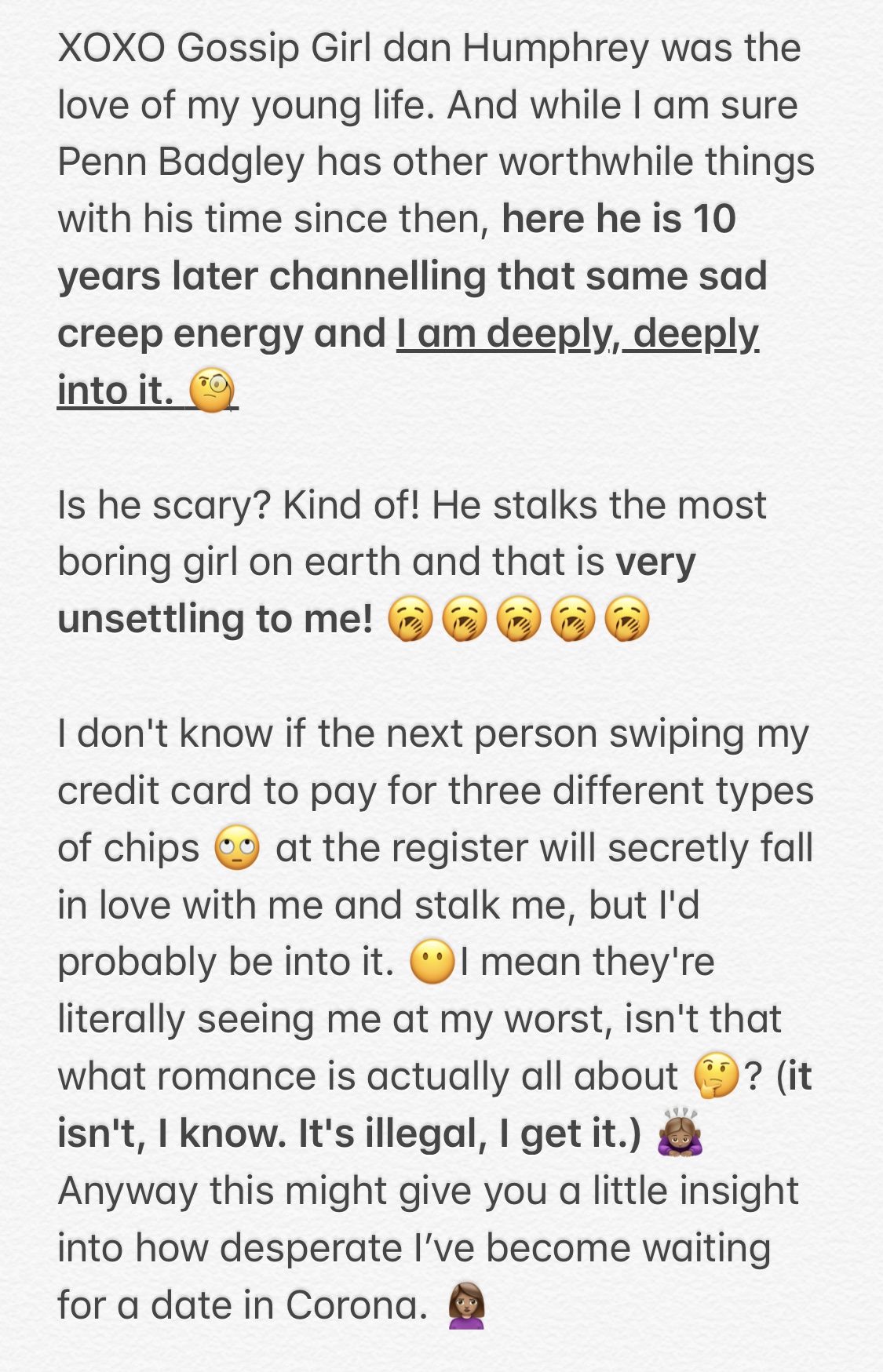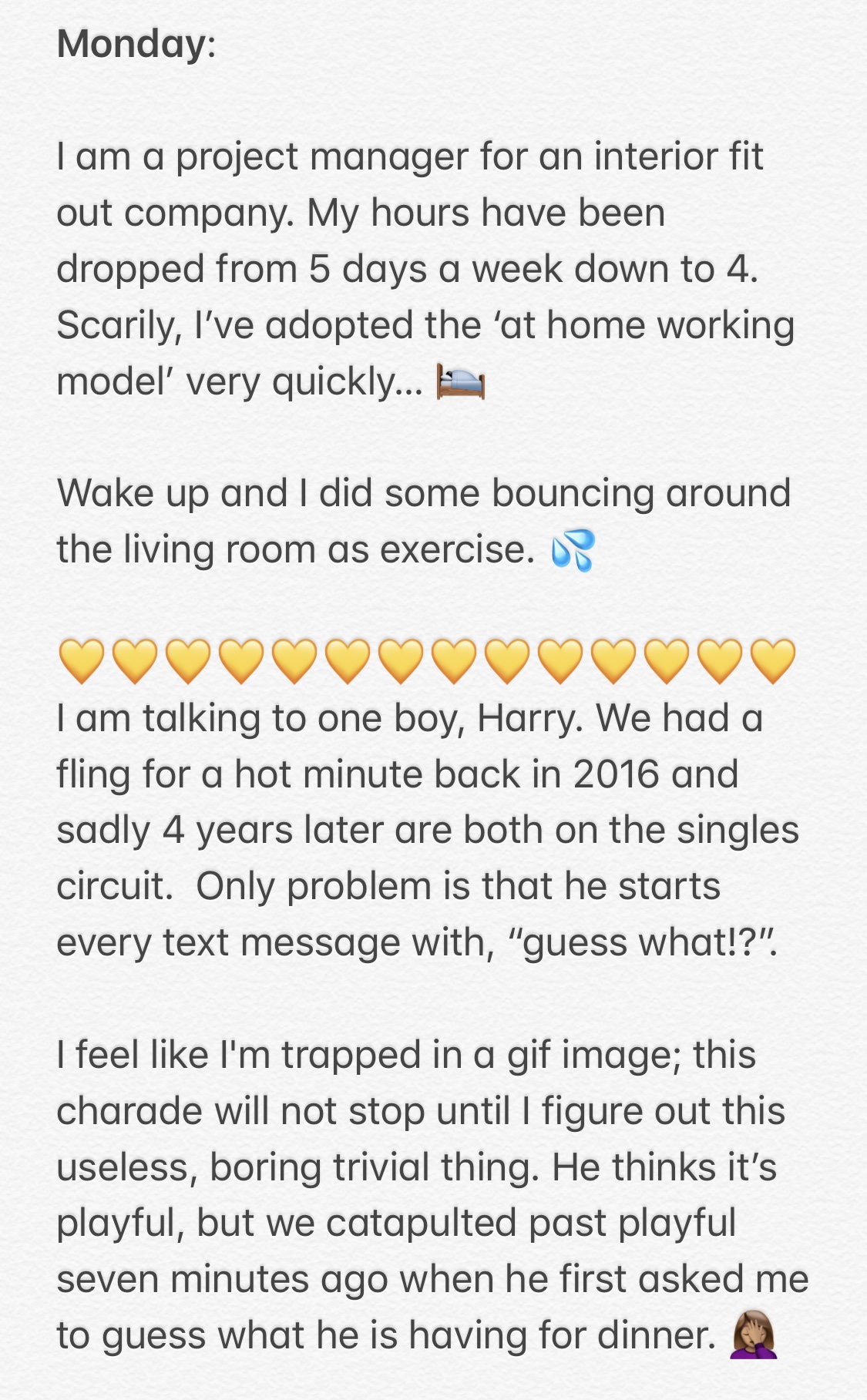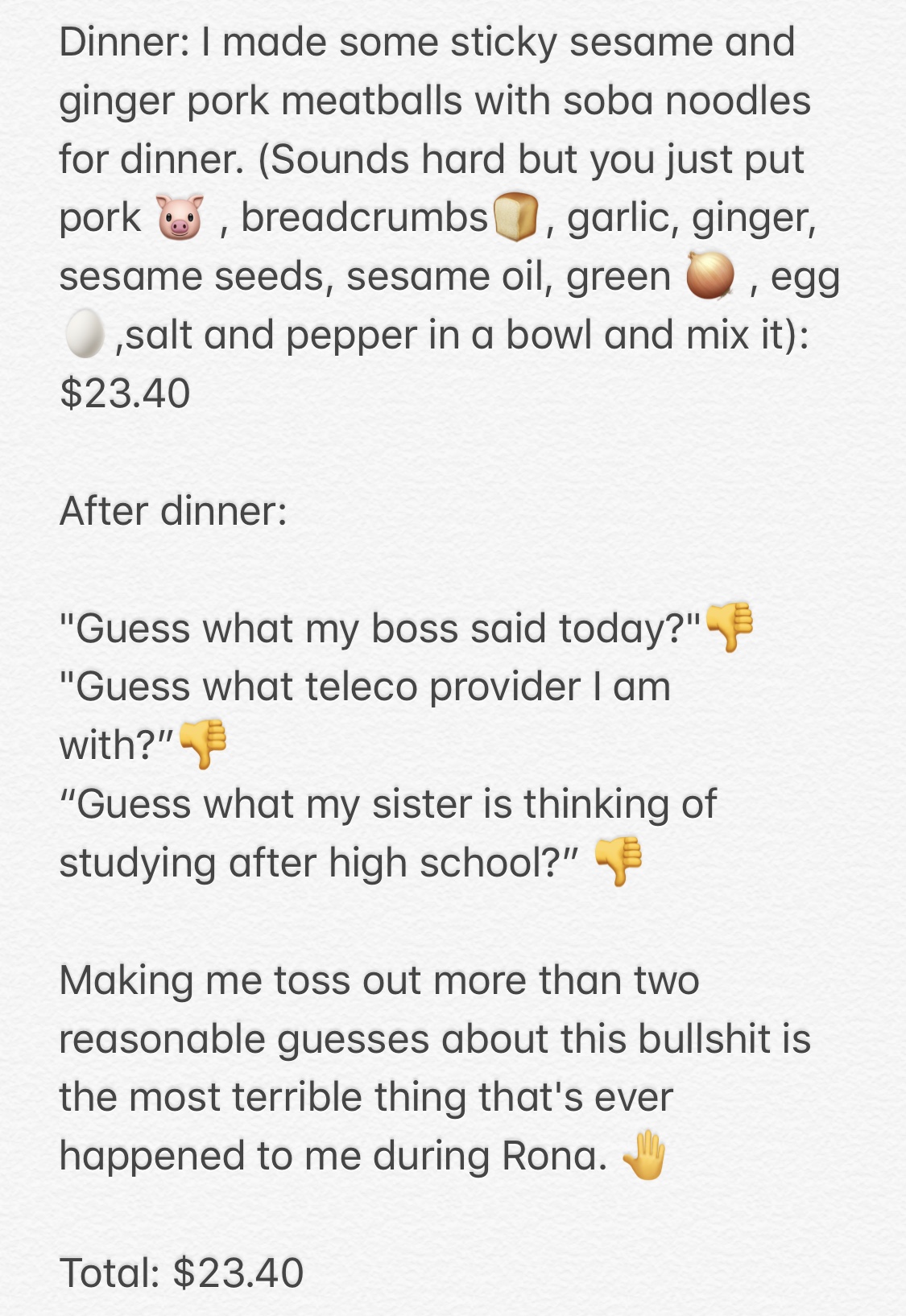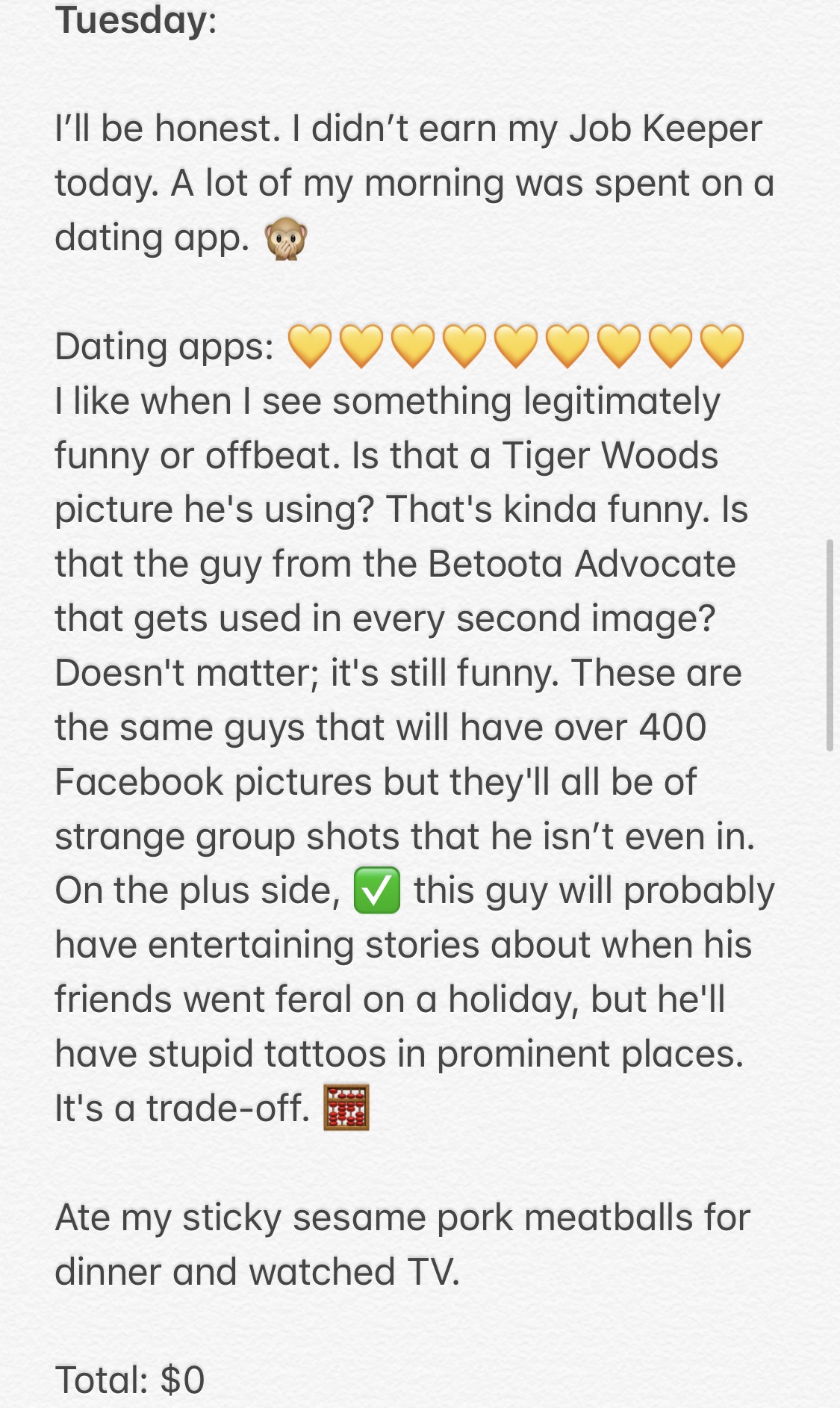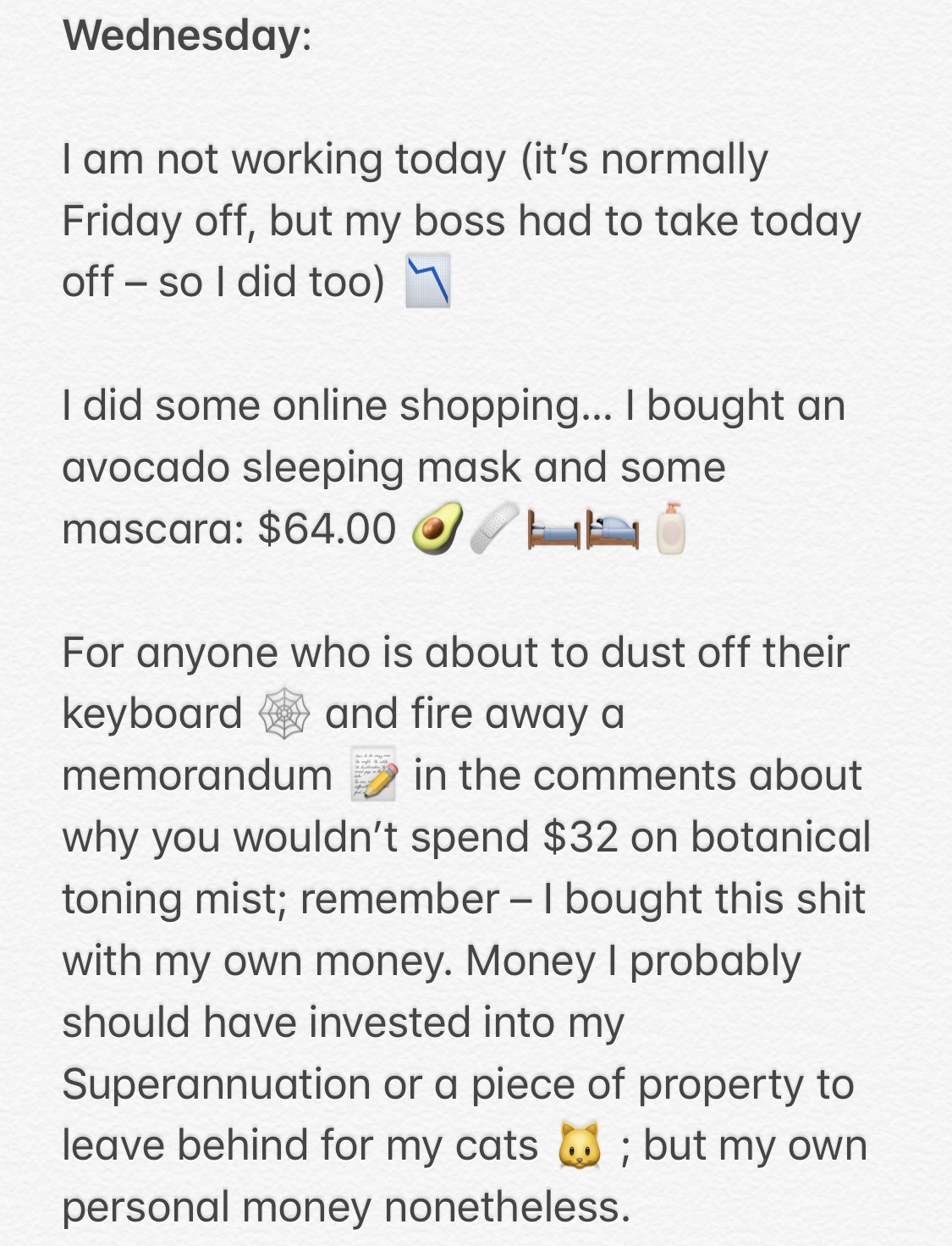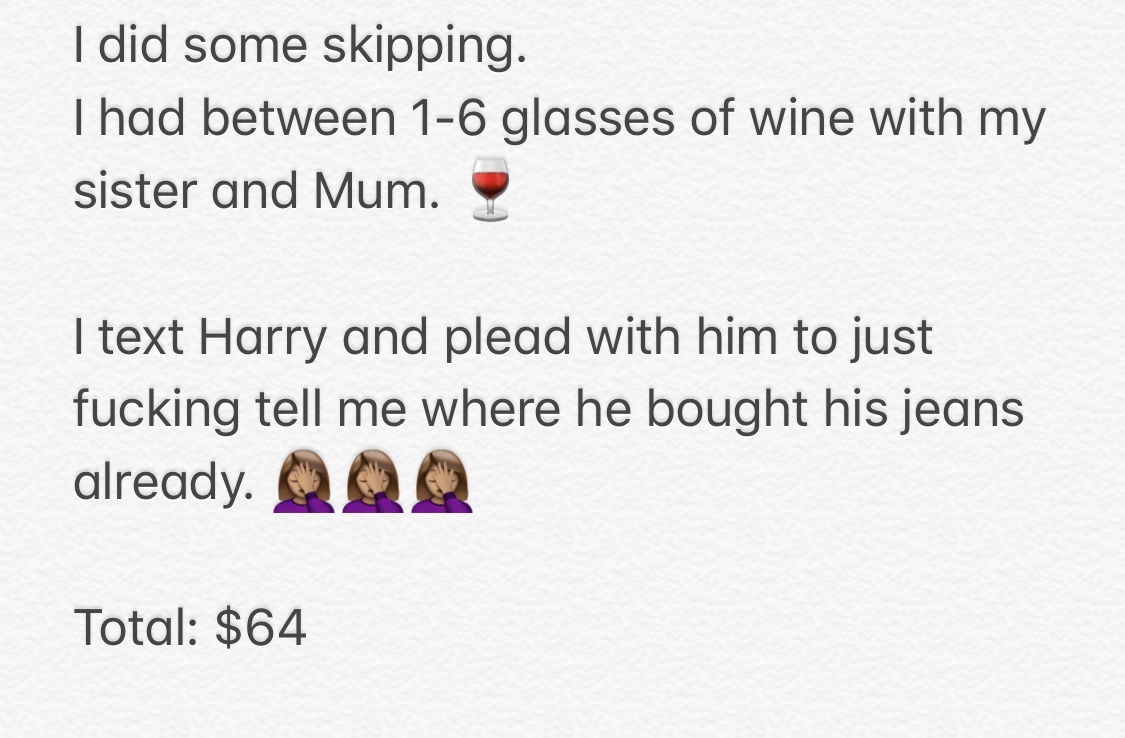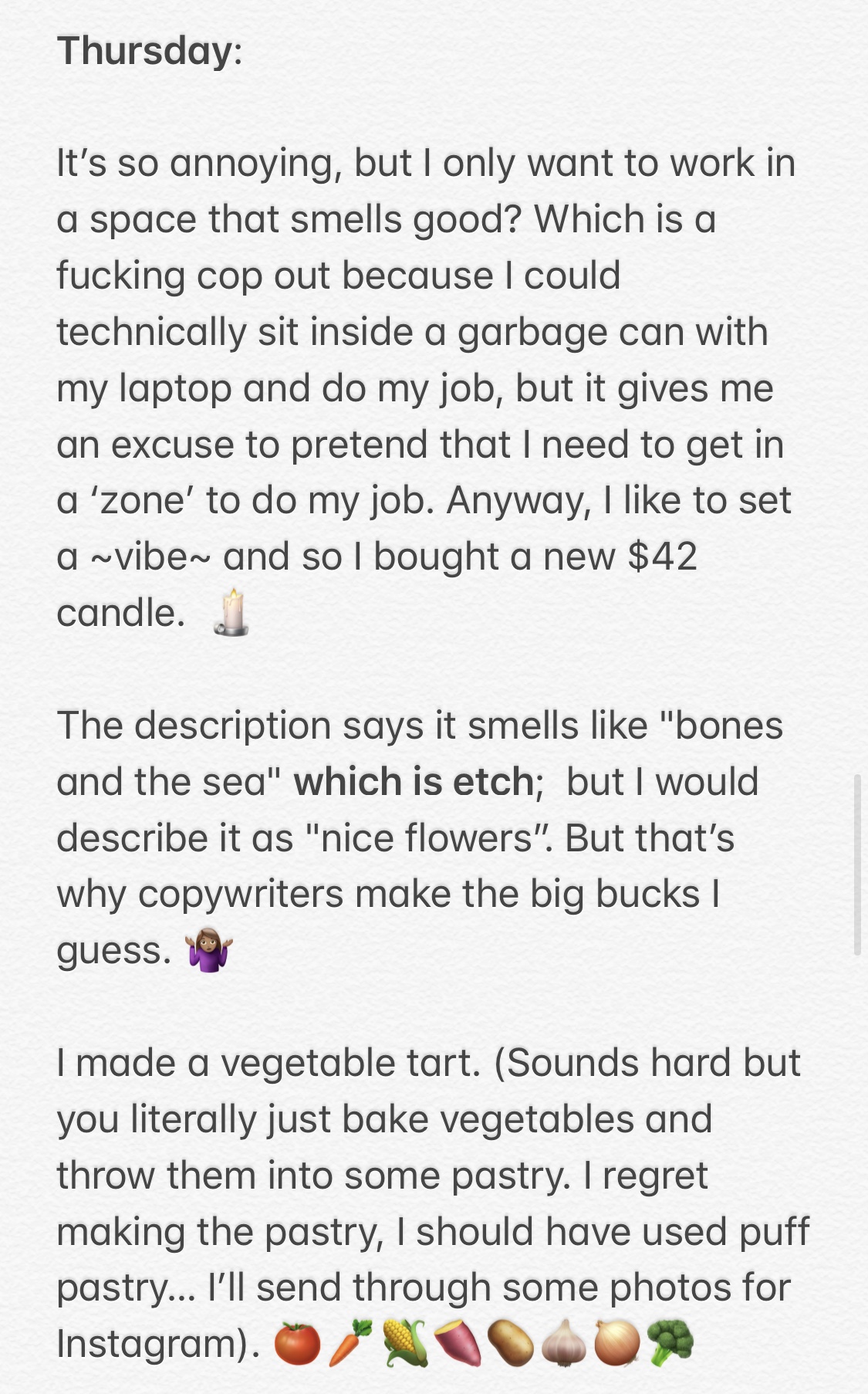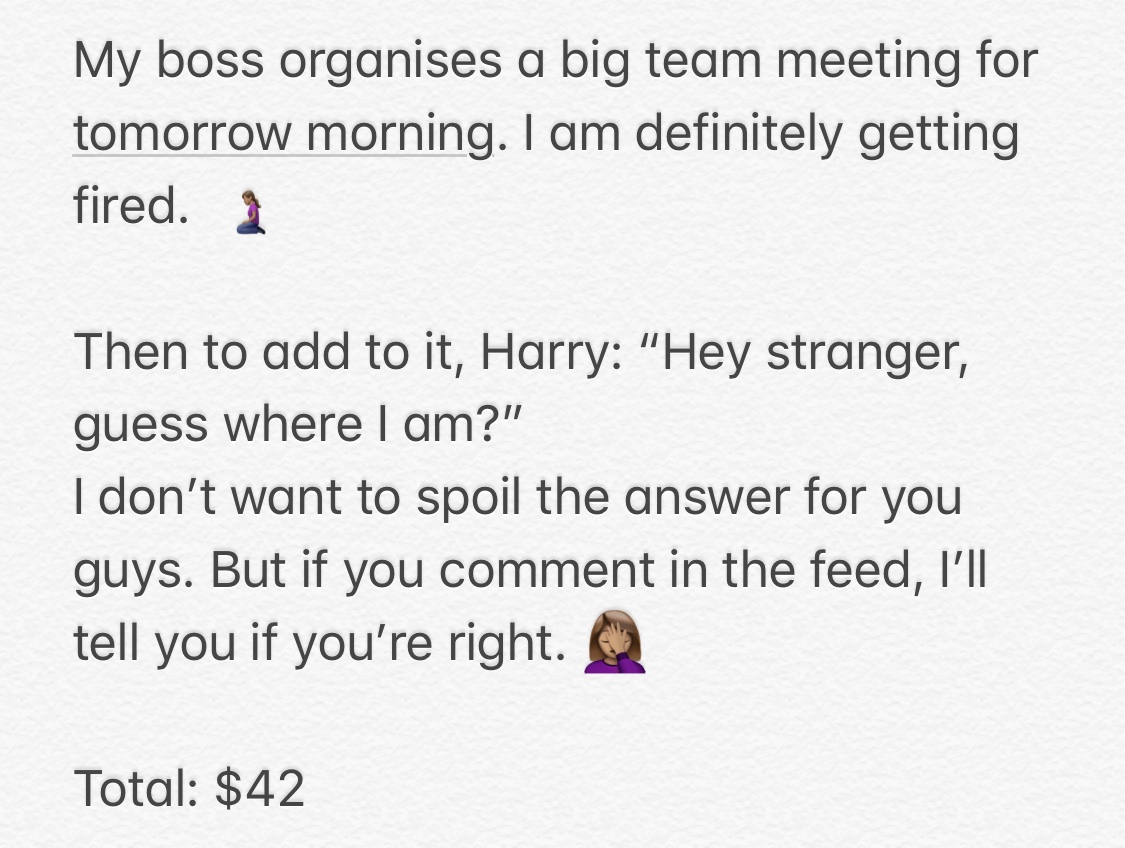 Want to see her tart: Click here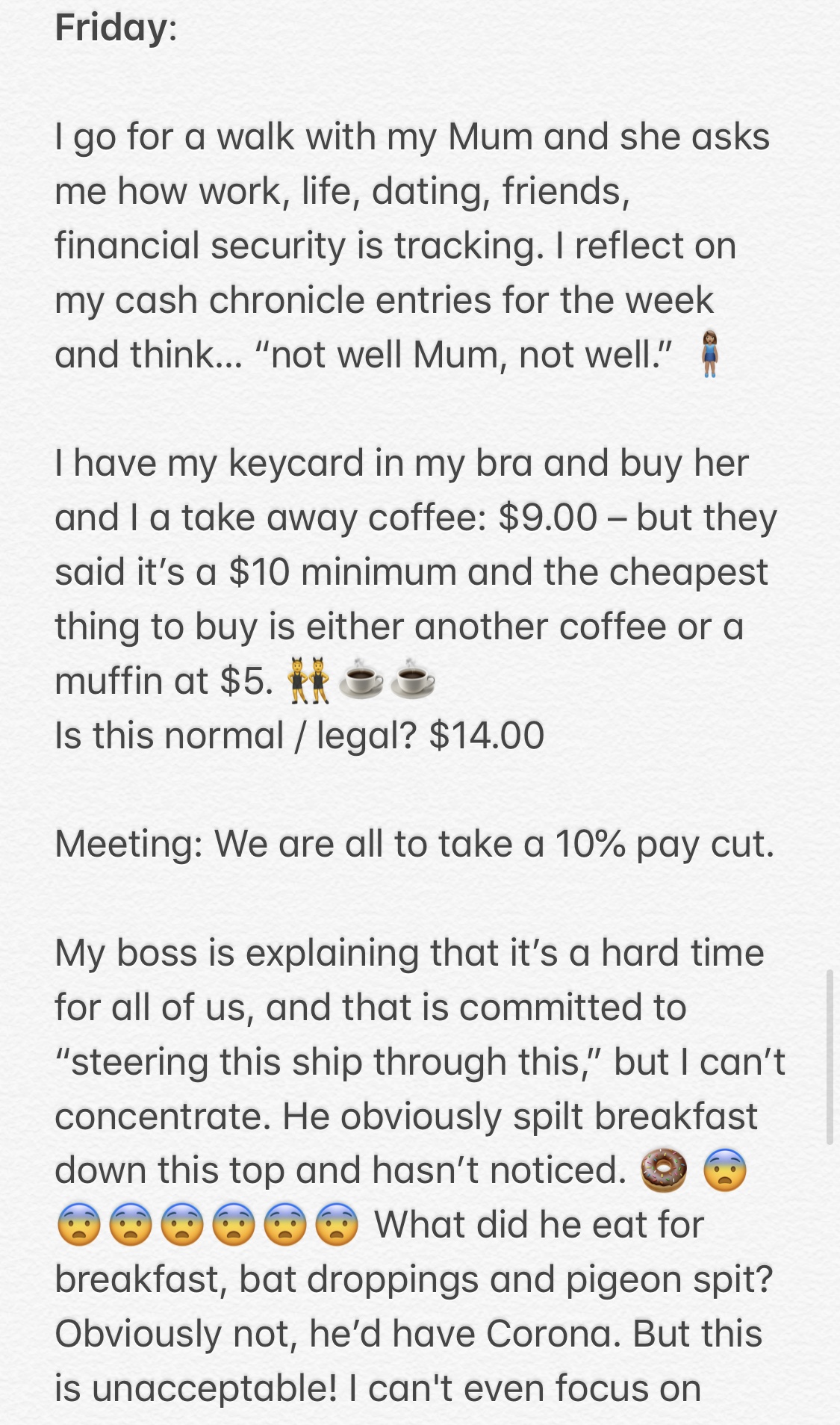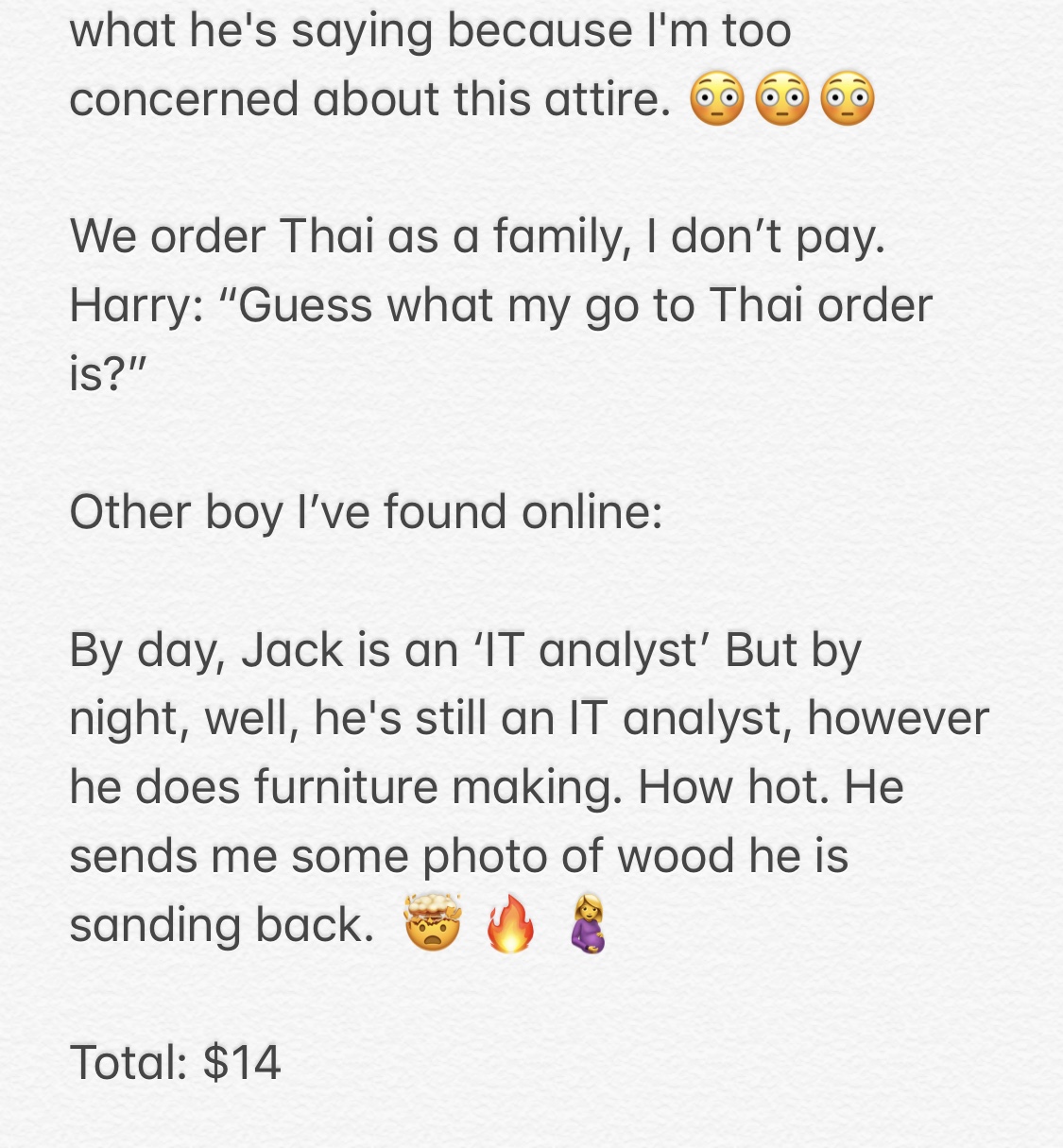 April: In reading the above it appears that I don't care about the pay cut. I do…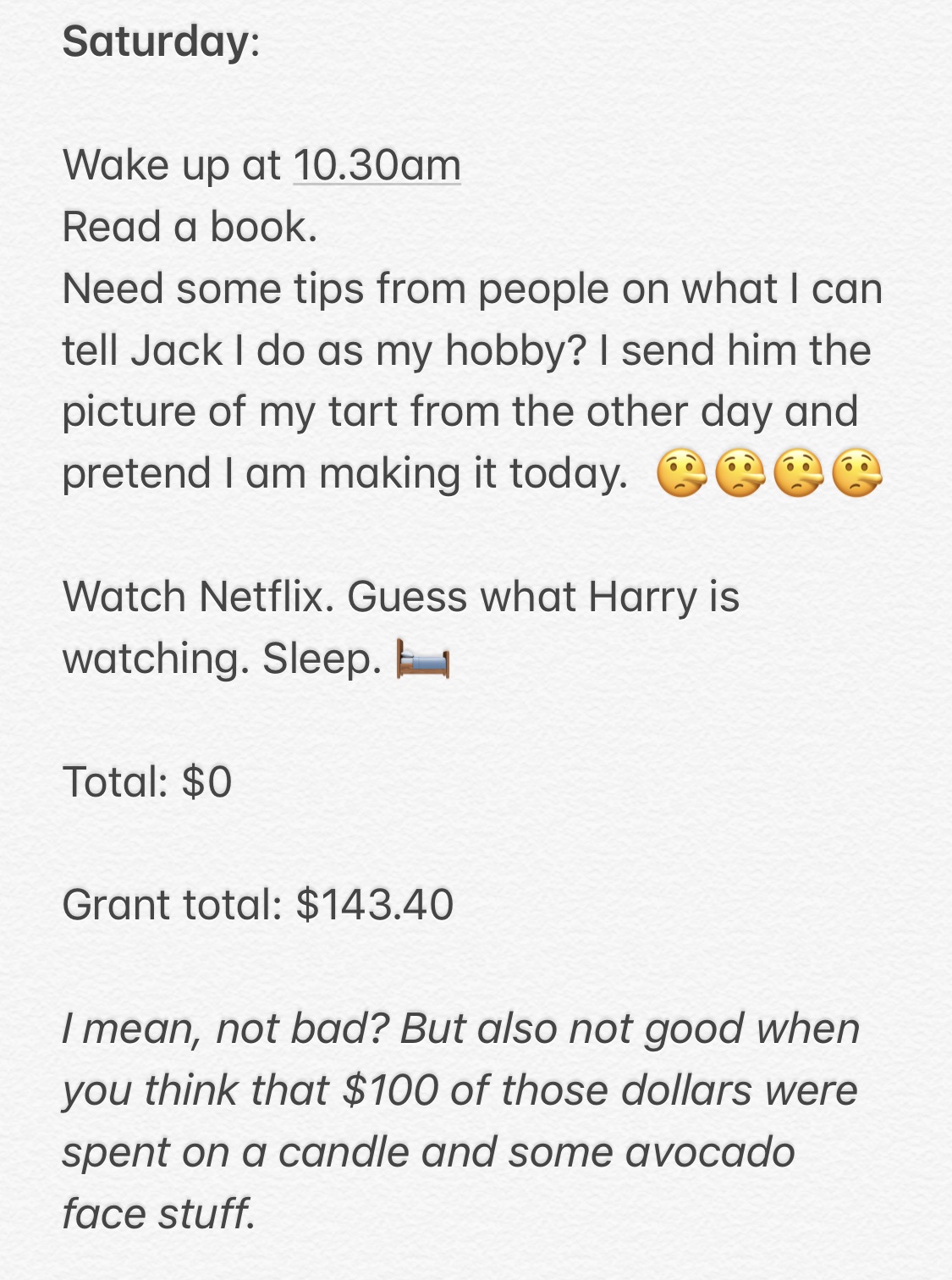 Little note from Sam: I loved the boy drama… thanks April.
My thoughts: The later half of 2020 is going to be busy as hell. Therefore, we've got to cut to the chase when it comes to online dating. Blurry photos from four years ago aren't going to convince me that this guy is going to be my soulmate. Frankly, I'm going need more information to go on before I commit to any kind of public outing. Enter my idea: SoleMates, a dating website where guys and girls have to post pictures of their shoes on their profile. Before I launch this app… I should probably do some market research so don't hold back in the comments.

That's your CC for another week, I hope you enjoyed it.