This series allows us to think about money without all the stresses of confronting our own finances.
No one is perfect with money. But talking about money makes us smarter.
Name: Sophie
Age: 26
Job: Creative Strategist in an IT consulting firm
Salary: $70,000
Rent: $280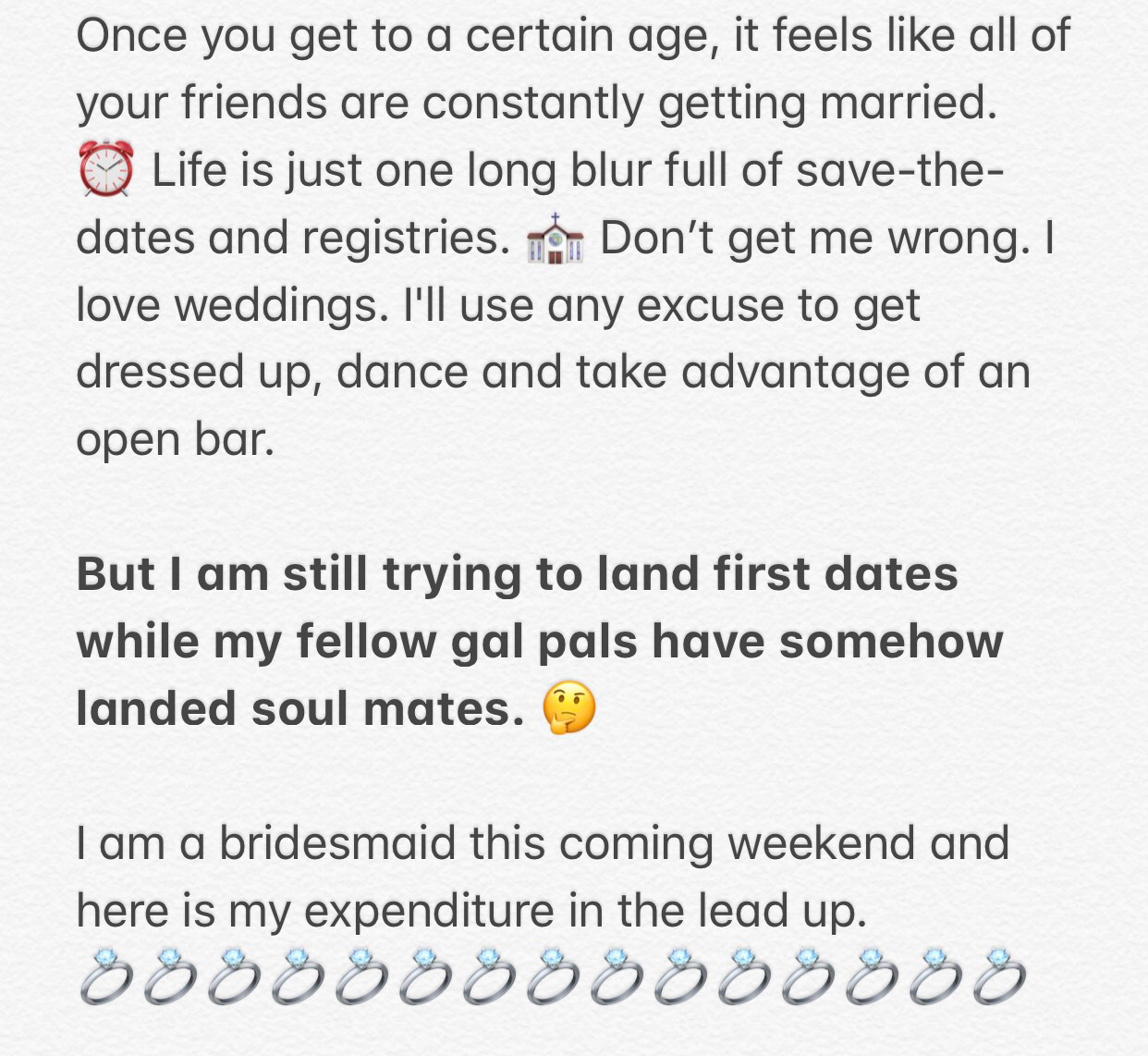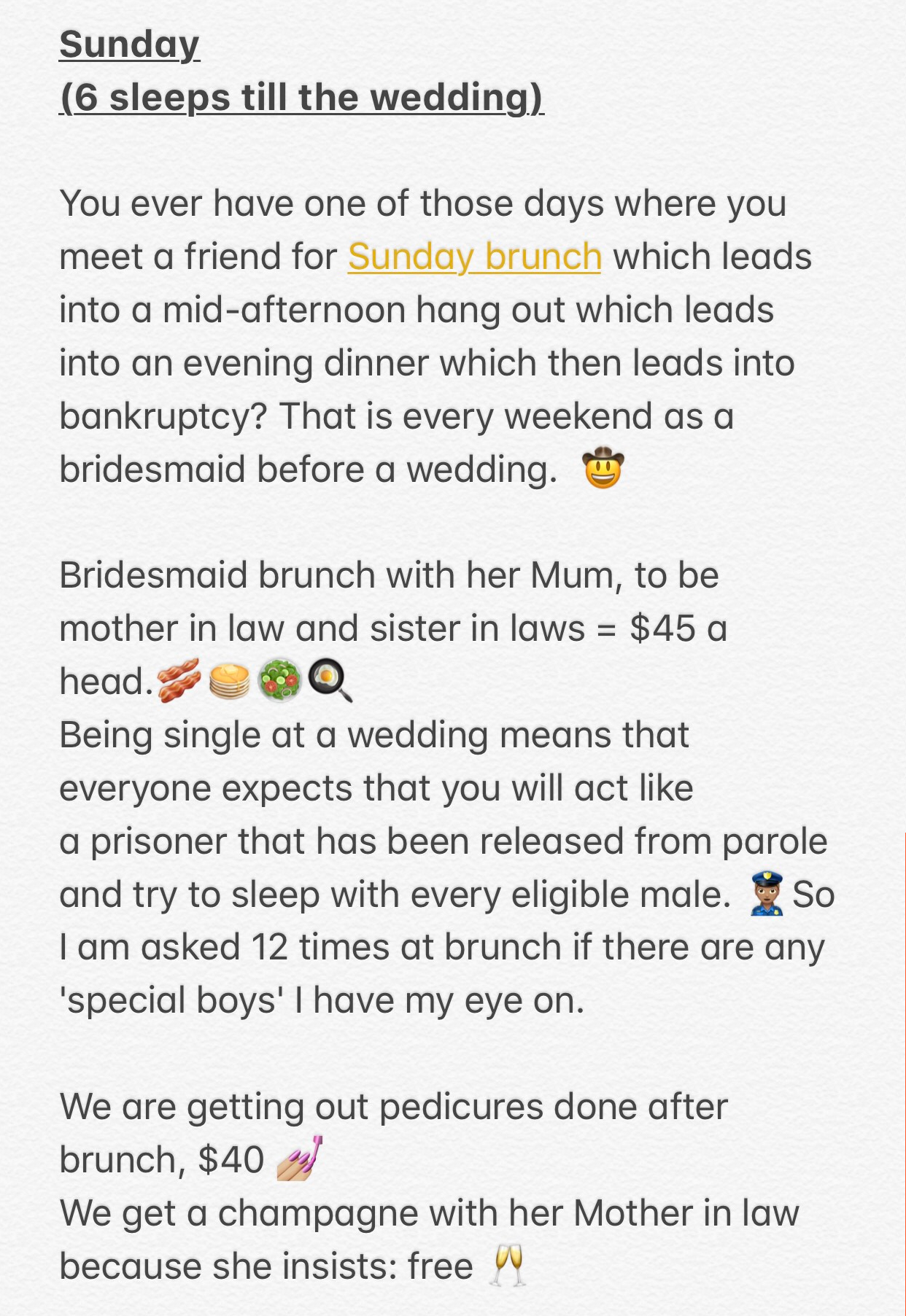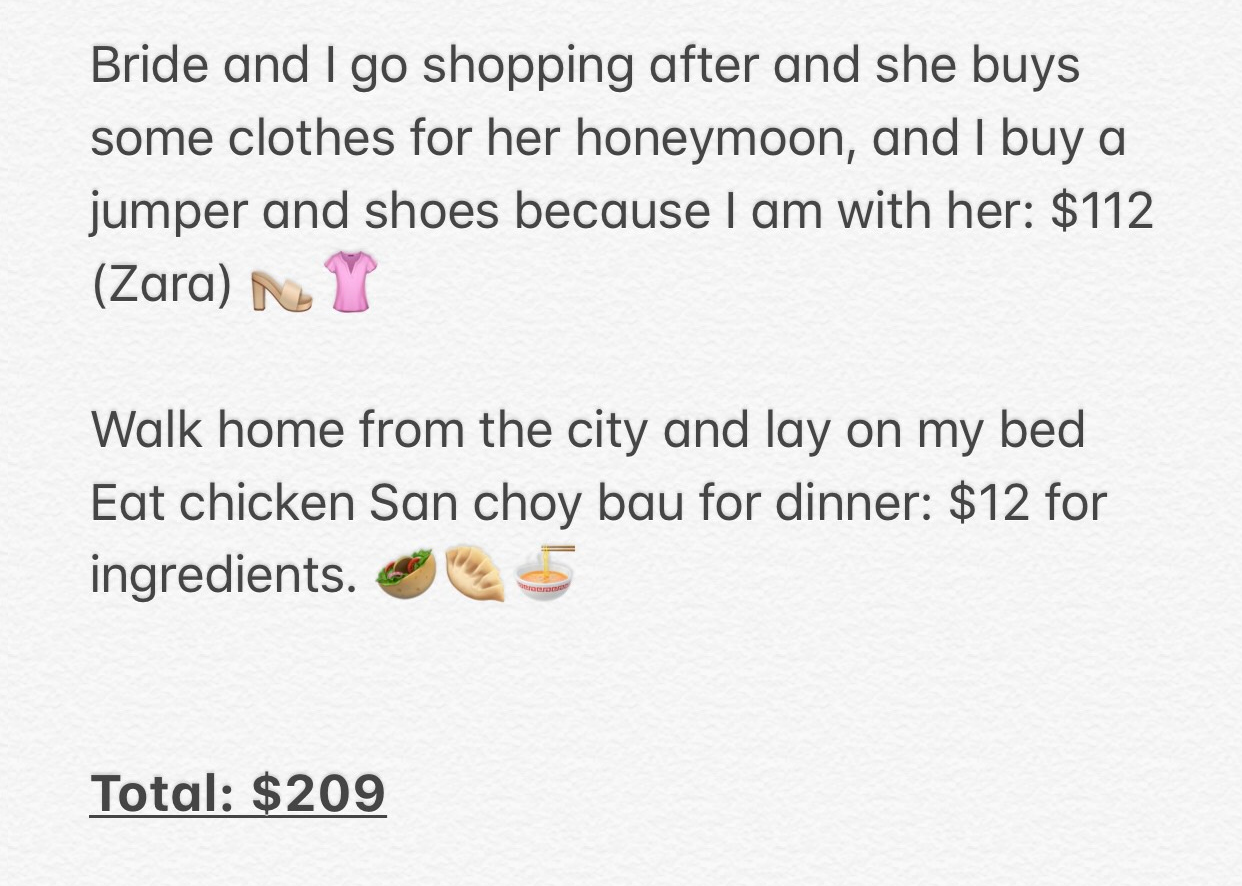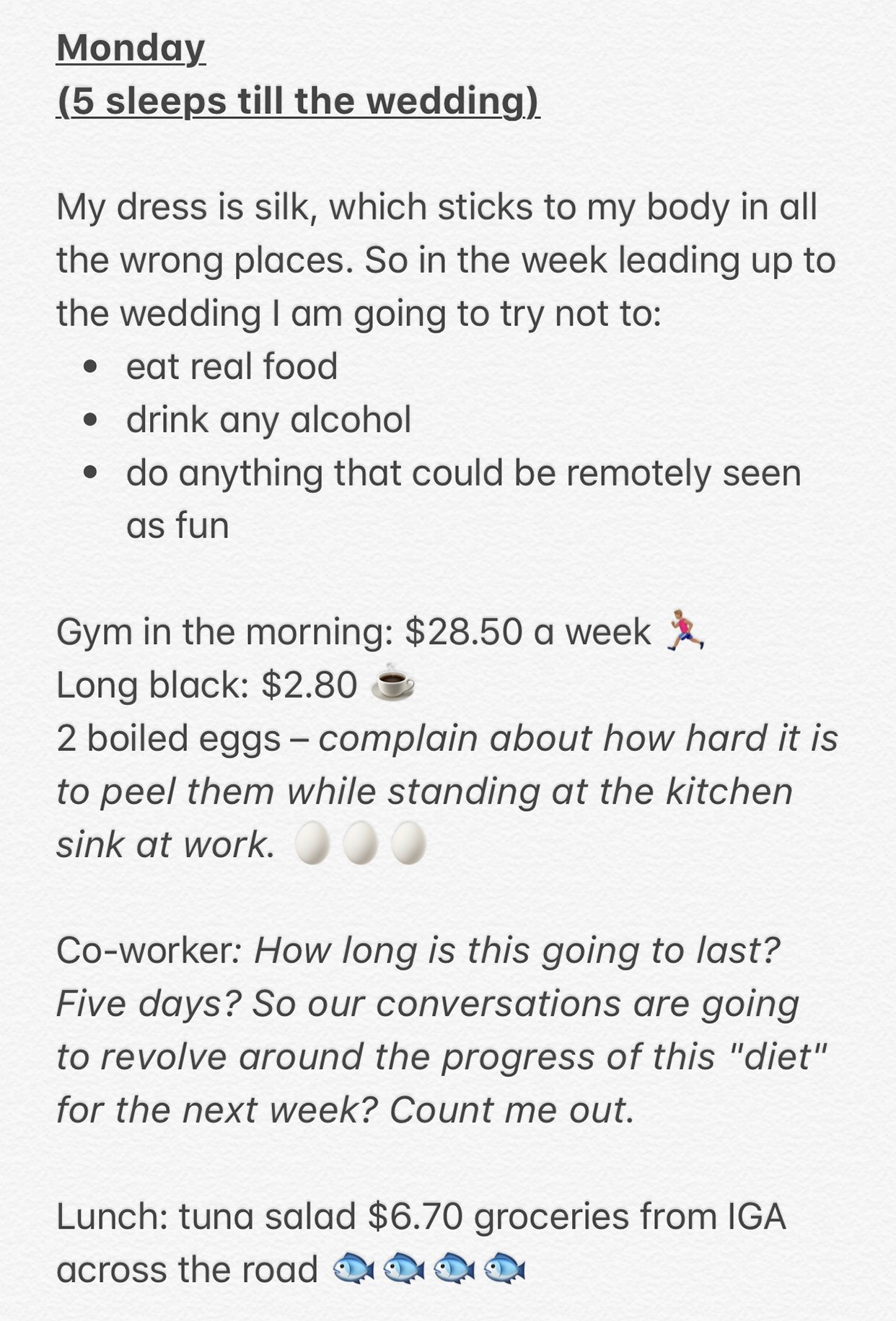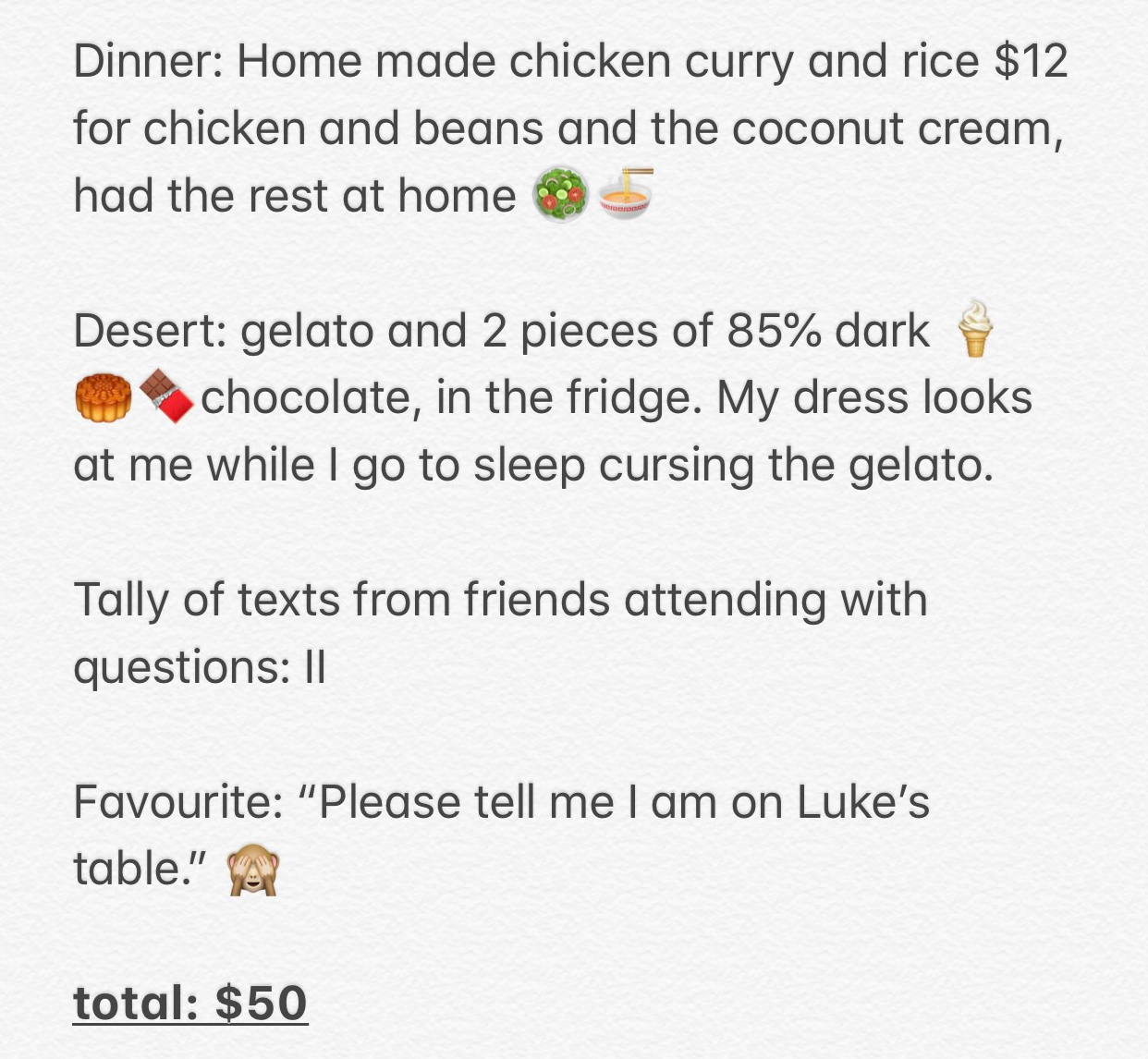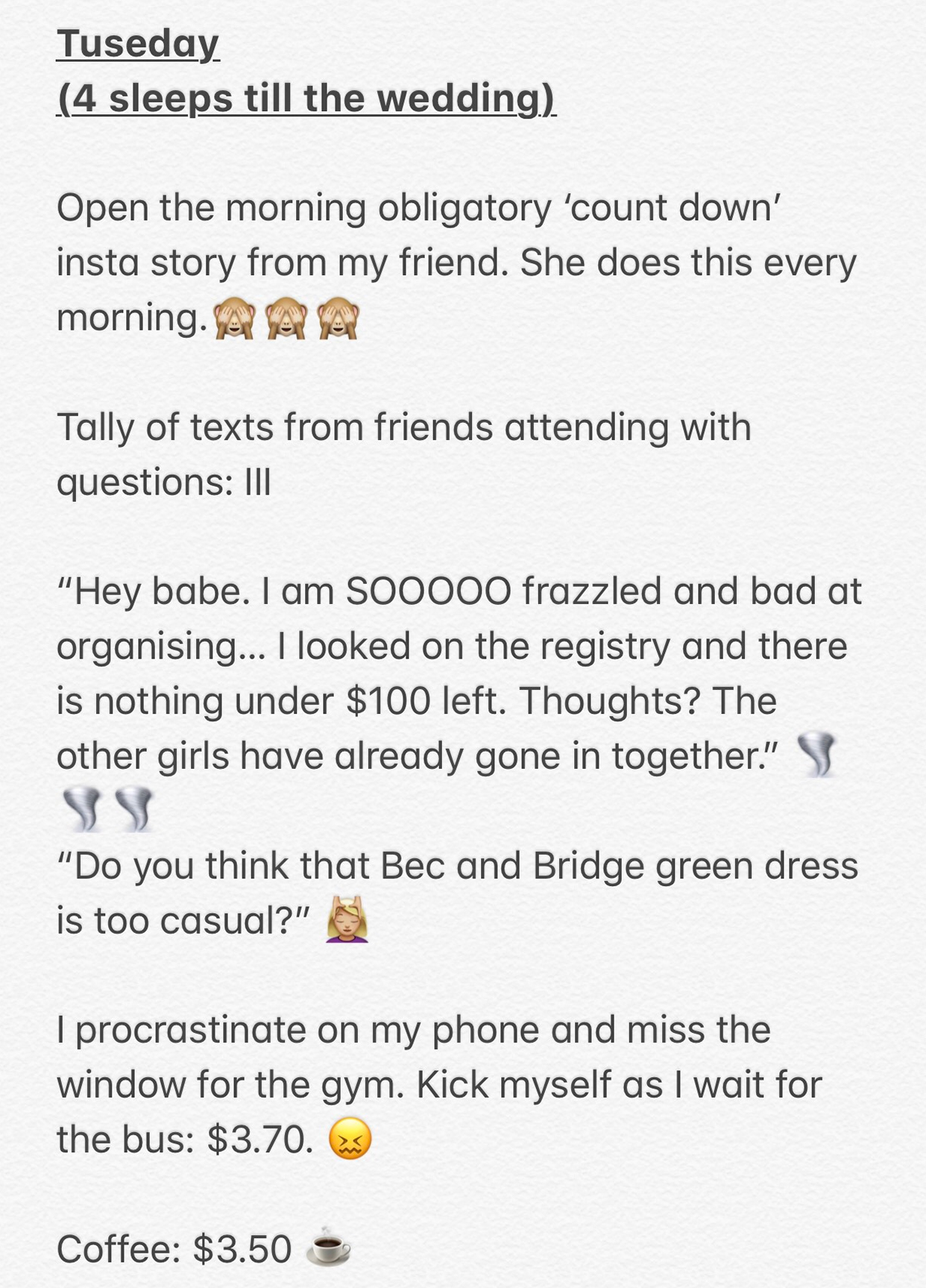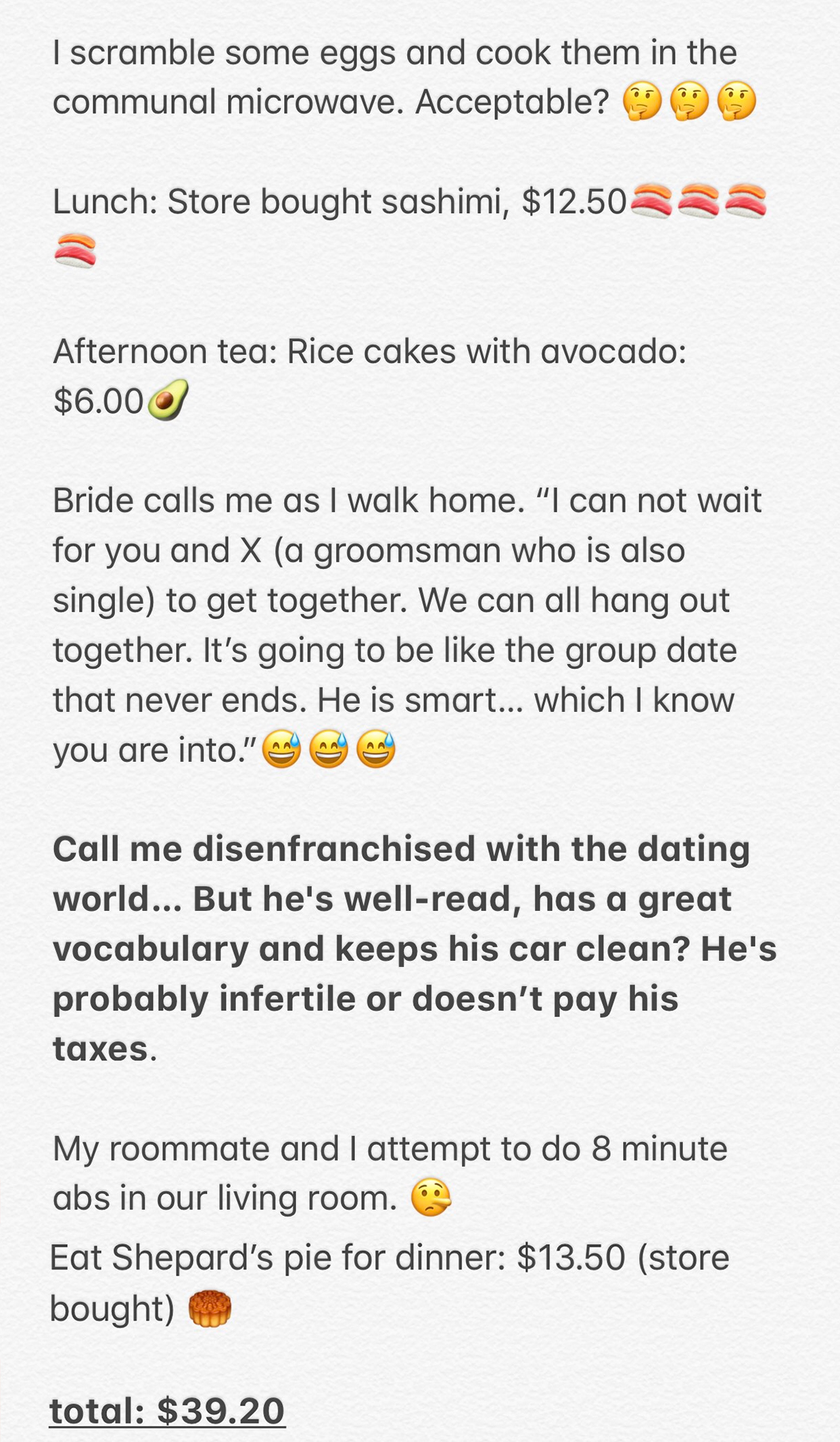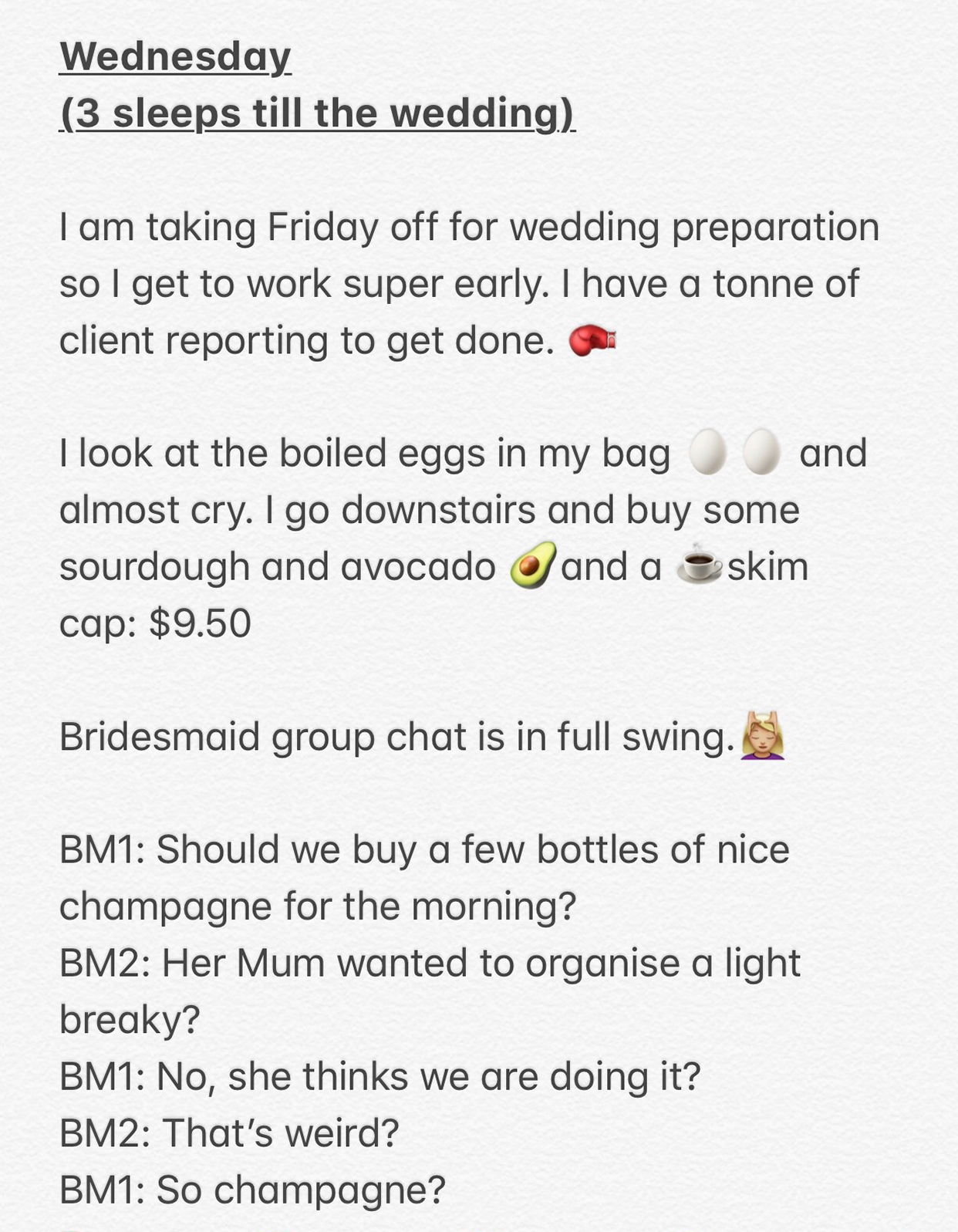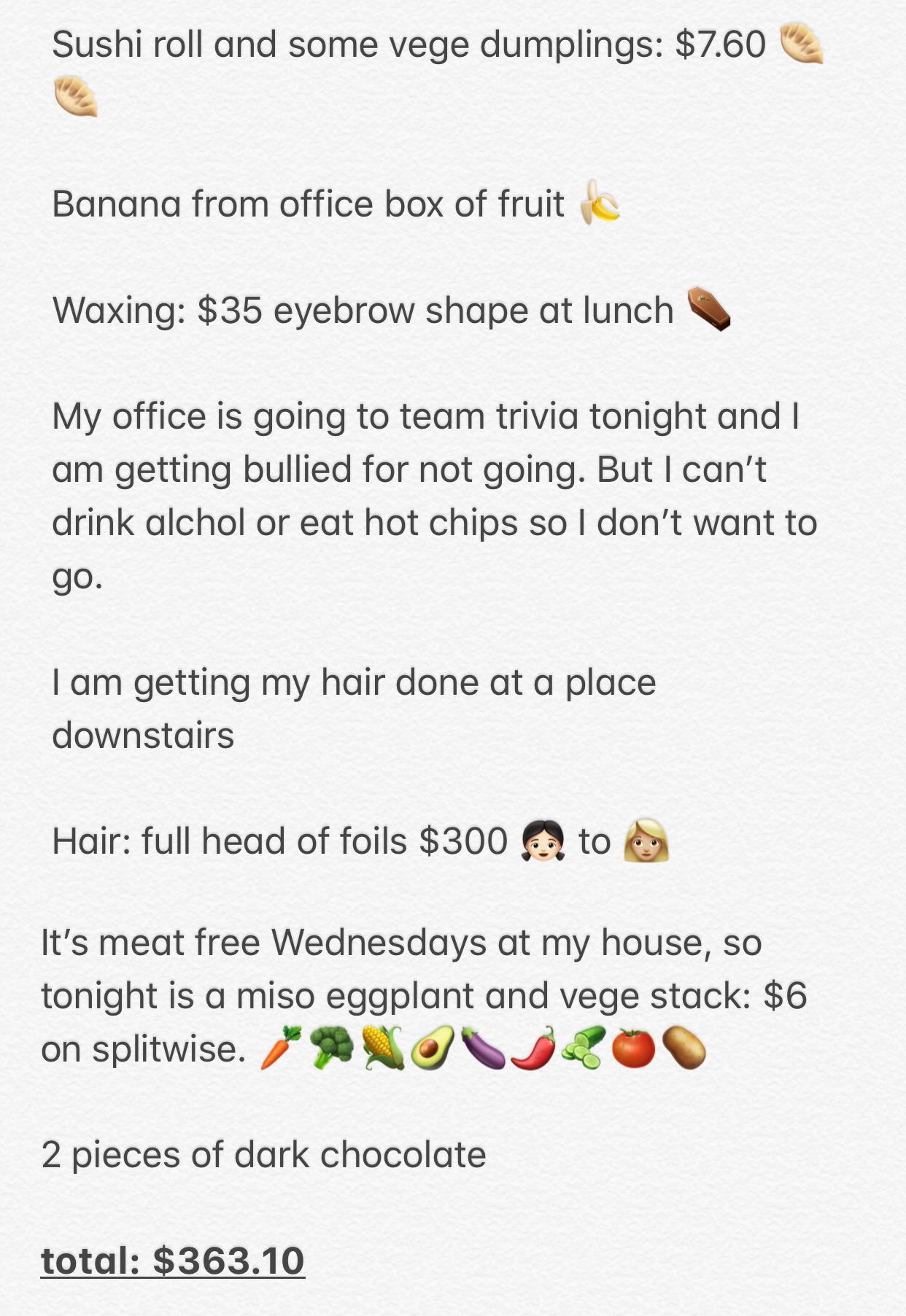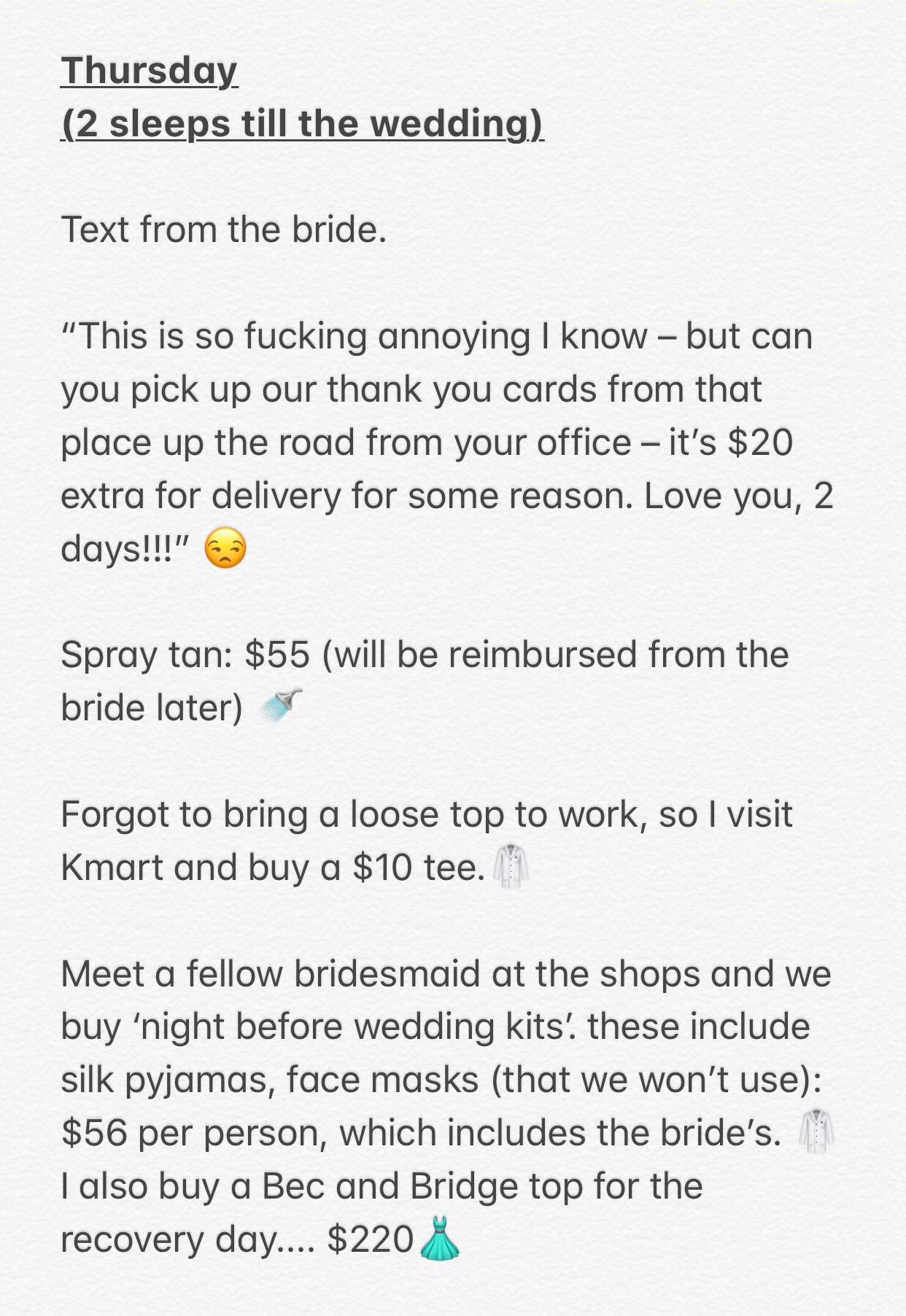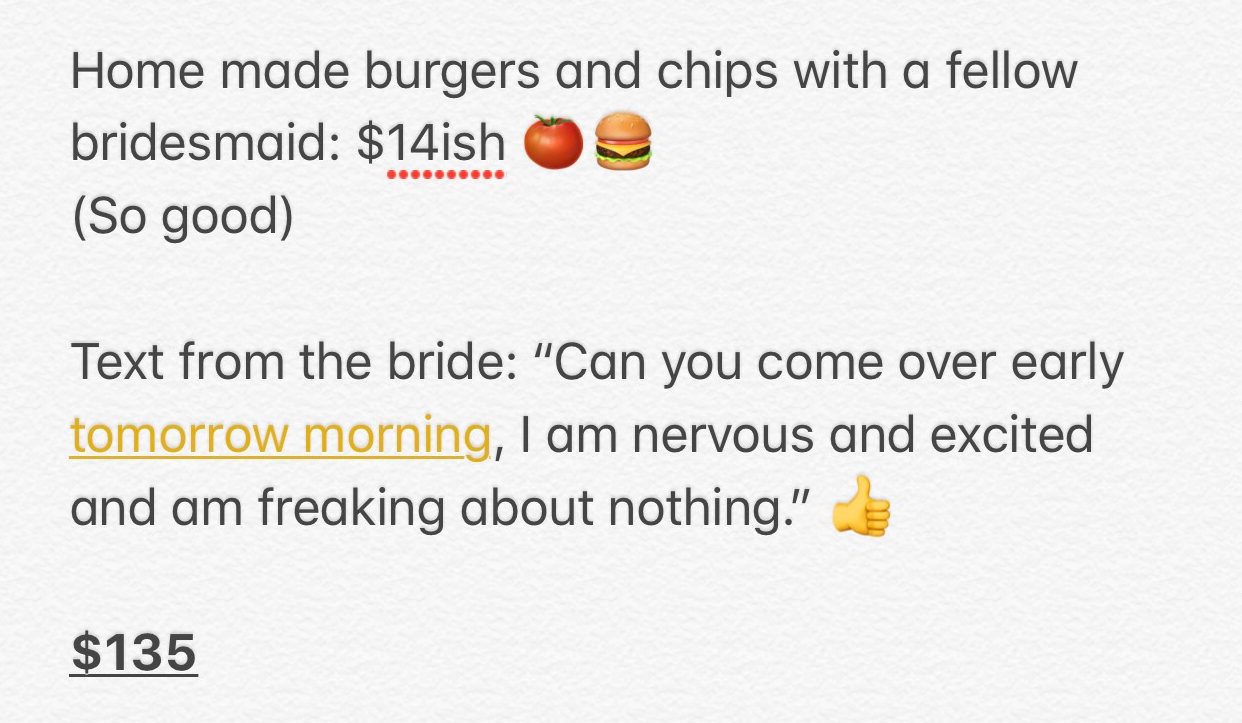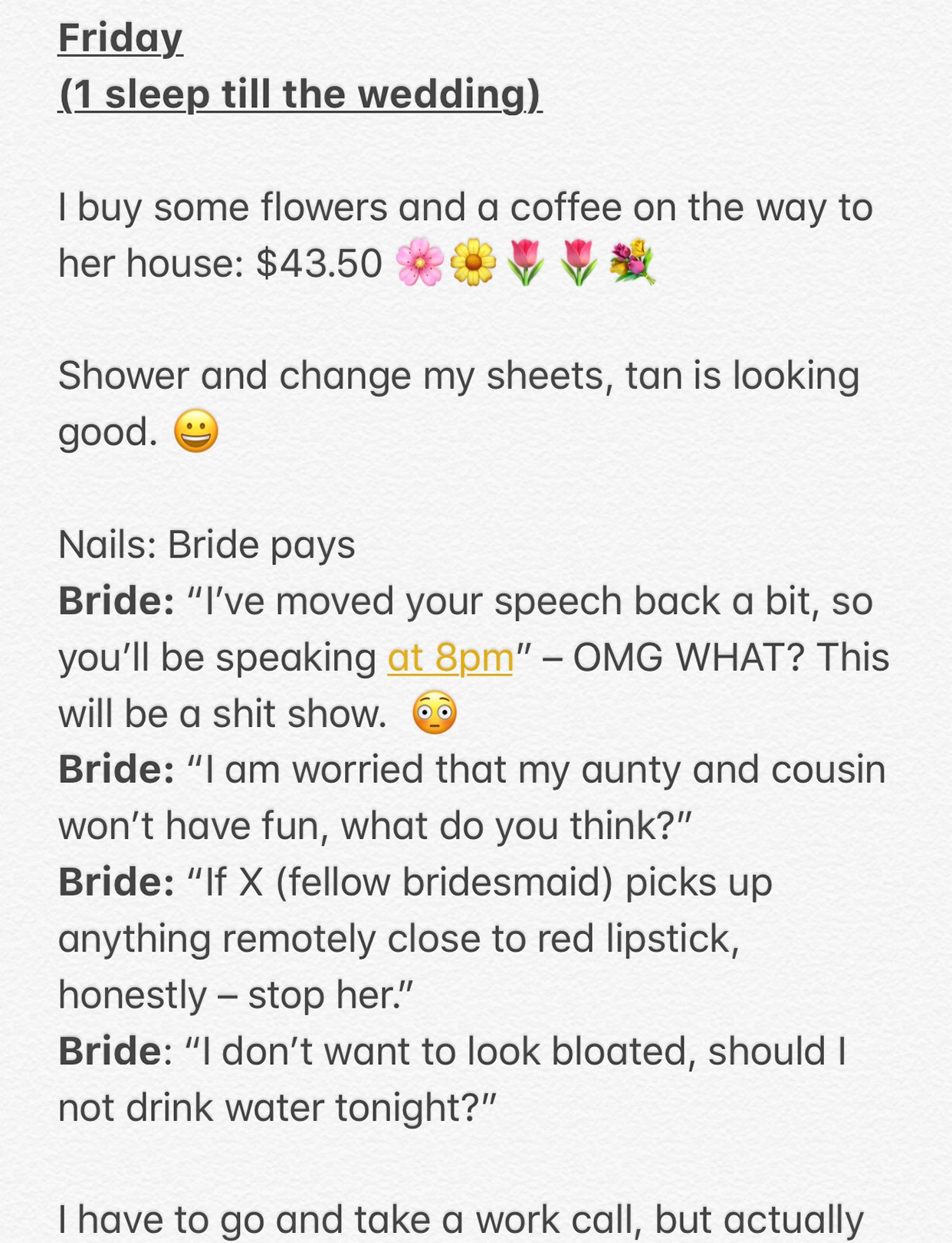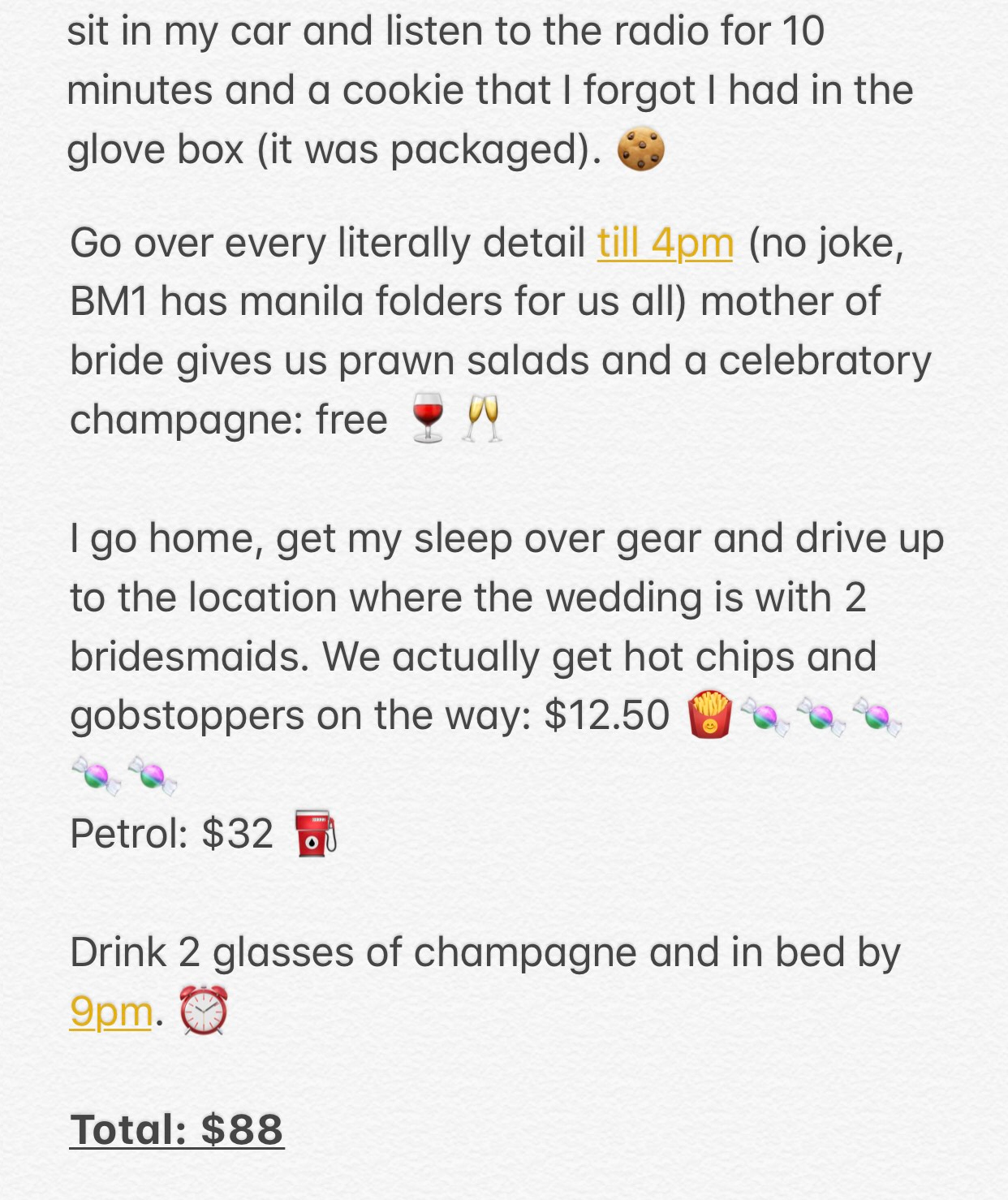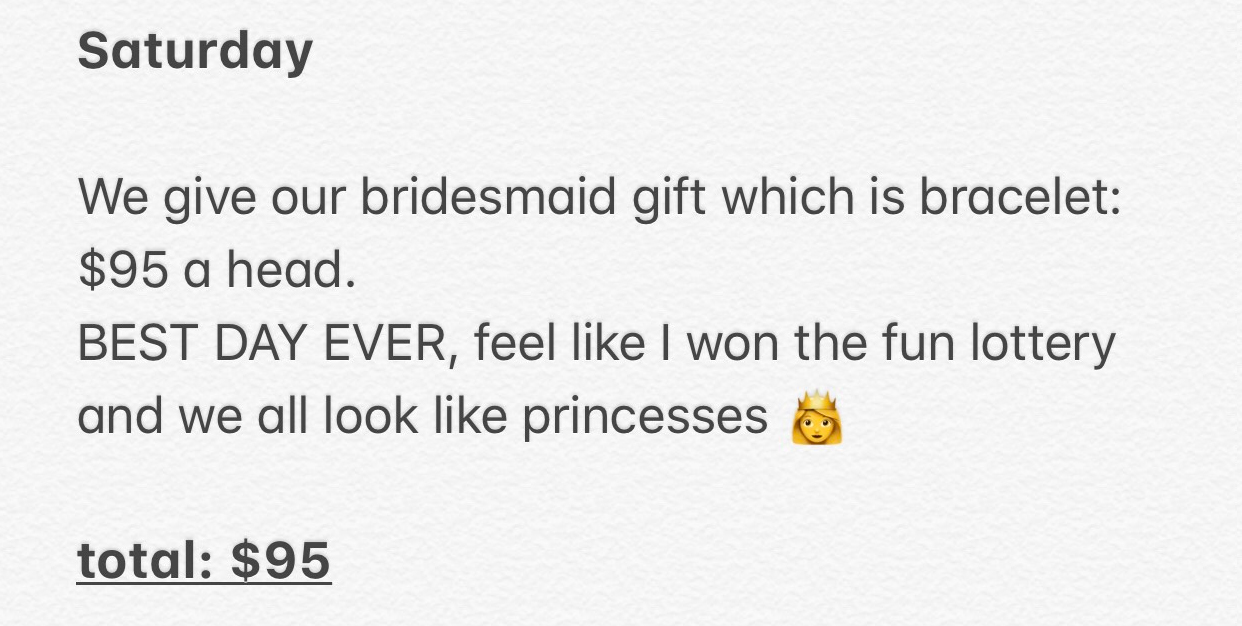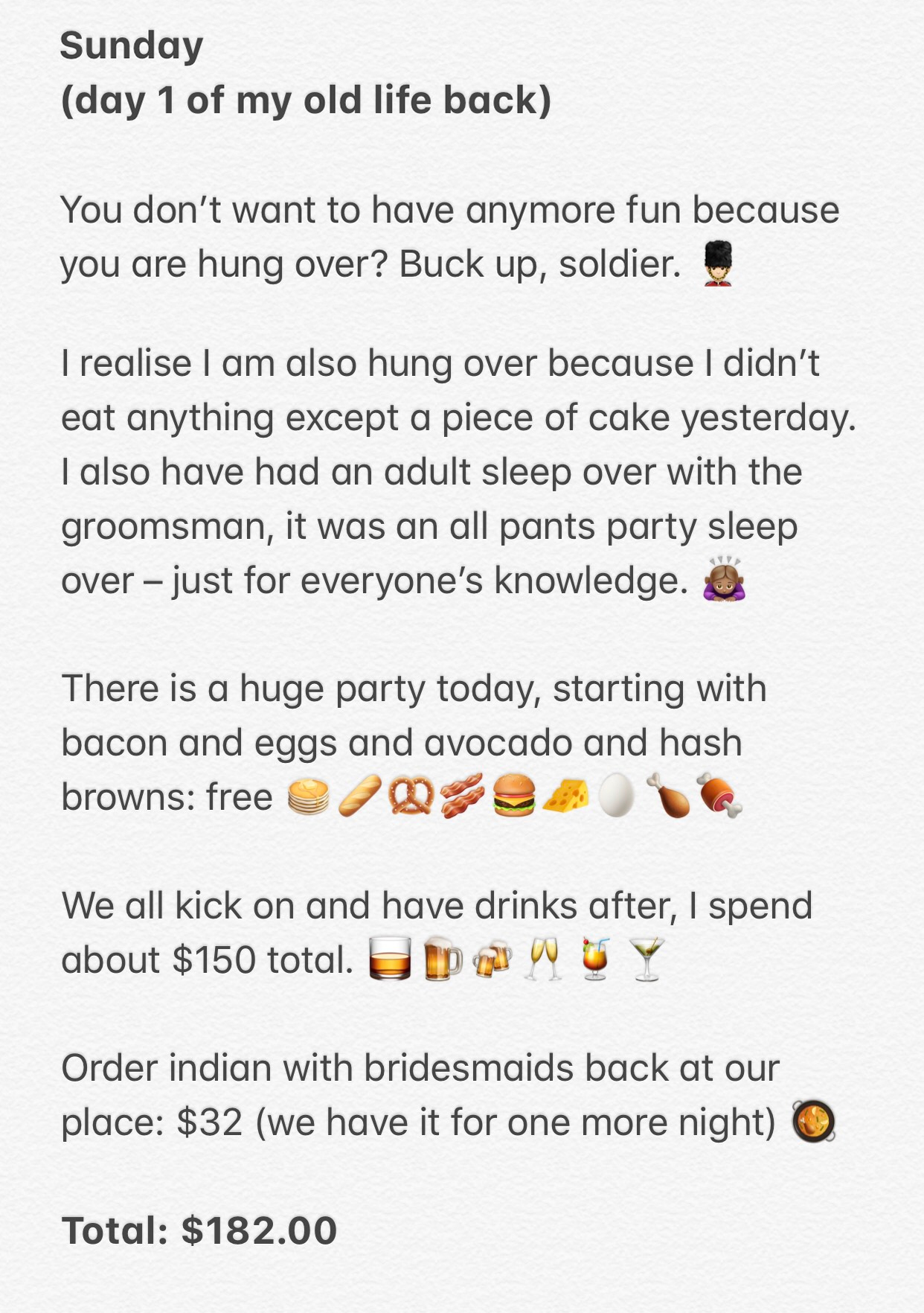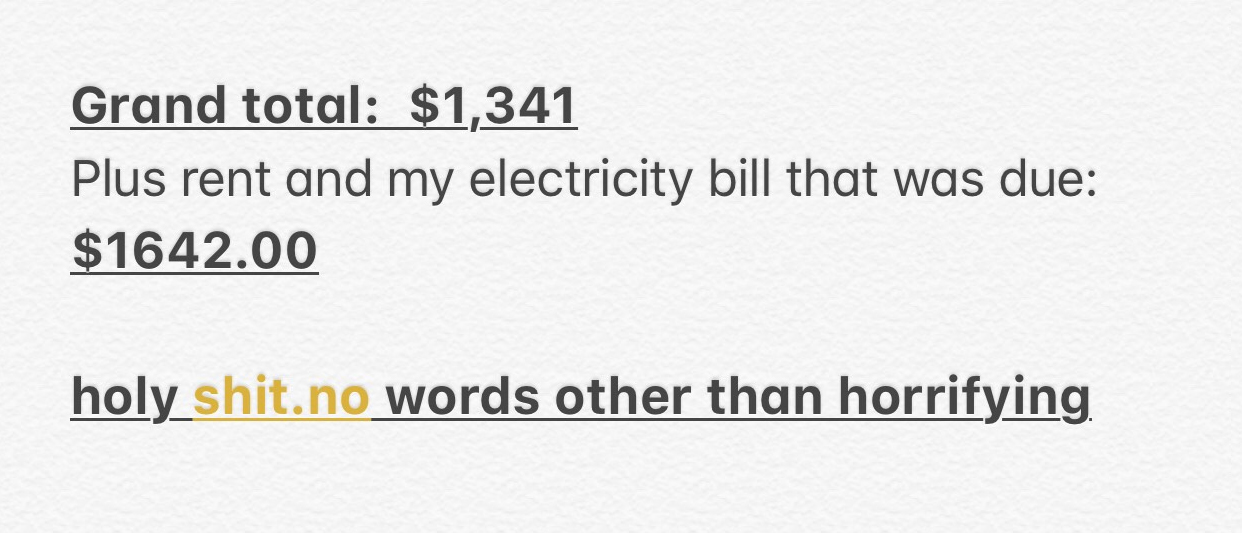 A note from the author: Is this ridiculous? I honestly had NO IDEA that my weekly total would be so large. Reading back on this it is as if I believe that I have a totally disposable income. New clothes, meals at restaurants, gifts for friends, nights out – I bought whatever I wanted this week.
I am interested to see whether readers call out my irresponsible attitude towards money or think that this mini slip is ok because of the wedding?
We need your help. We need more stories, so can you please LIKE the Facebook post (so that more people see the post and so that we can find new contributors).
If you want to submit your cash chronicles, record your spending and email it to: hello@thefootnotes.com.au