Welcome to The Footnotes Cash Chronicles.
The aim is to encourage people to start talking about their money in real life. What you buy, when, and how you FEEL seeing it all recorded at the end of the week.
This series allows us to think about money without all the stresses of confronting our own finances.
No one is perfect with money.
But talking about money makes us smarter.
Name: Soph Nguyen
Job: I am a lawyer at a firm which specialises in insurance
Salary: $73,000 (including super)
Rent / living situation: I pay $190 per week in rent
Here's my spending: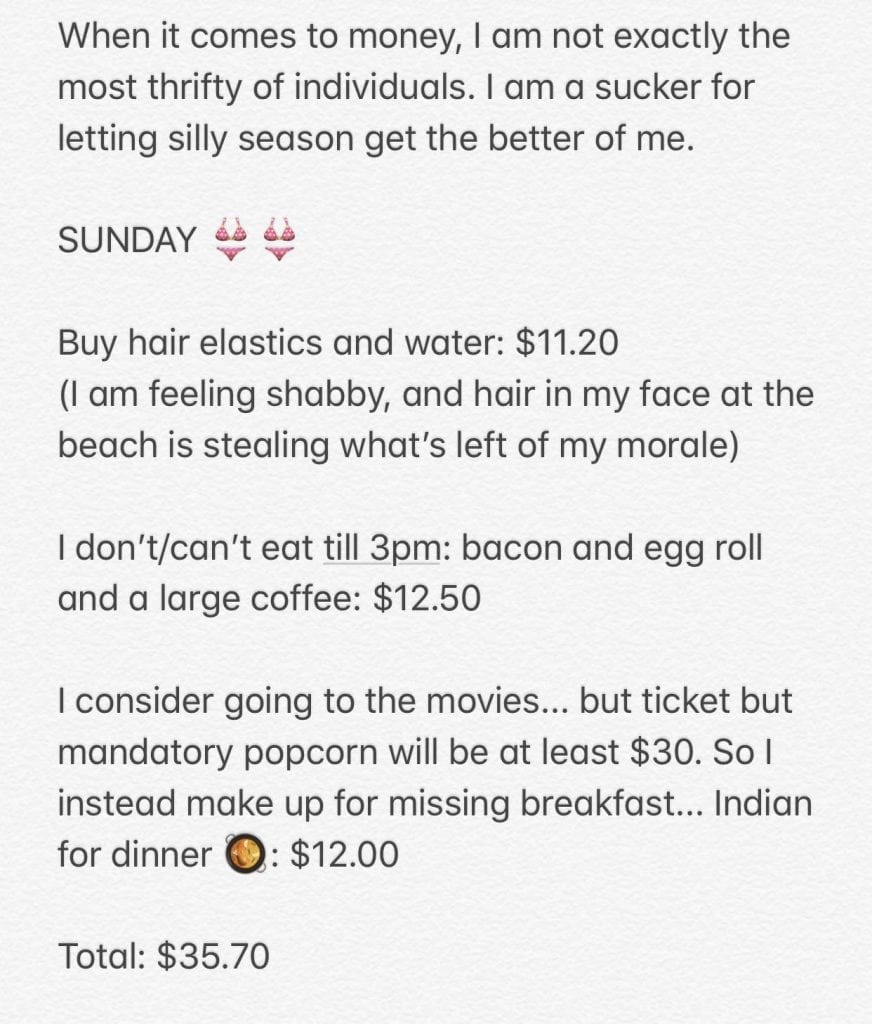 Maybe a little extravagant on the food spending today.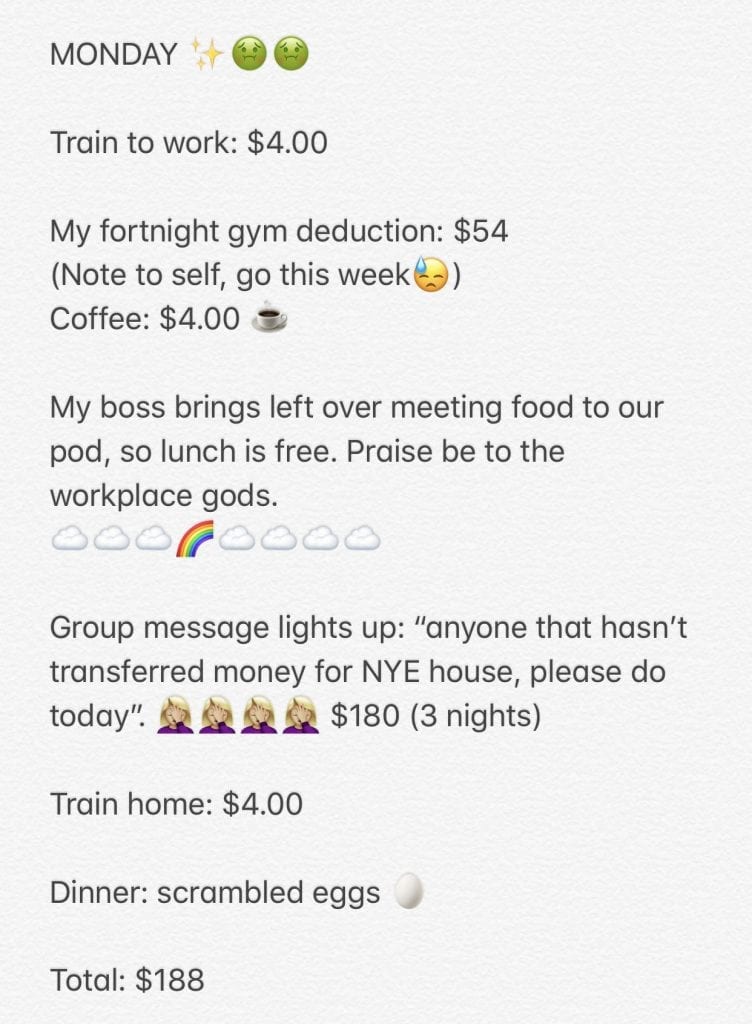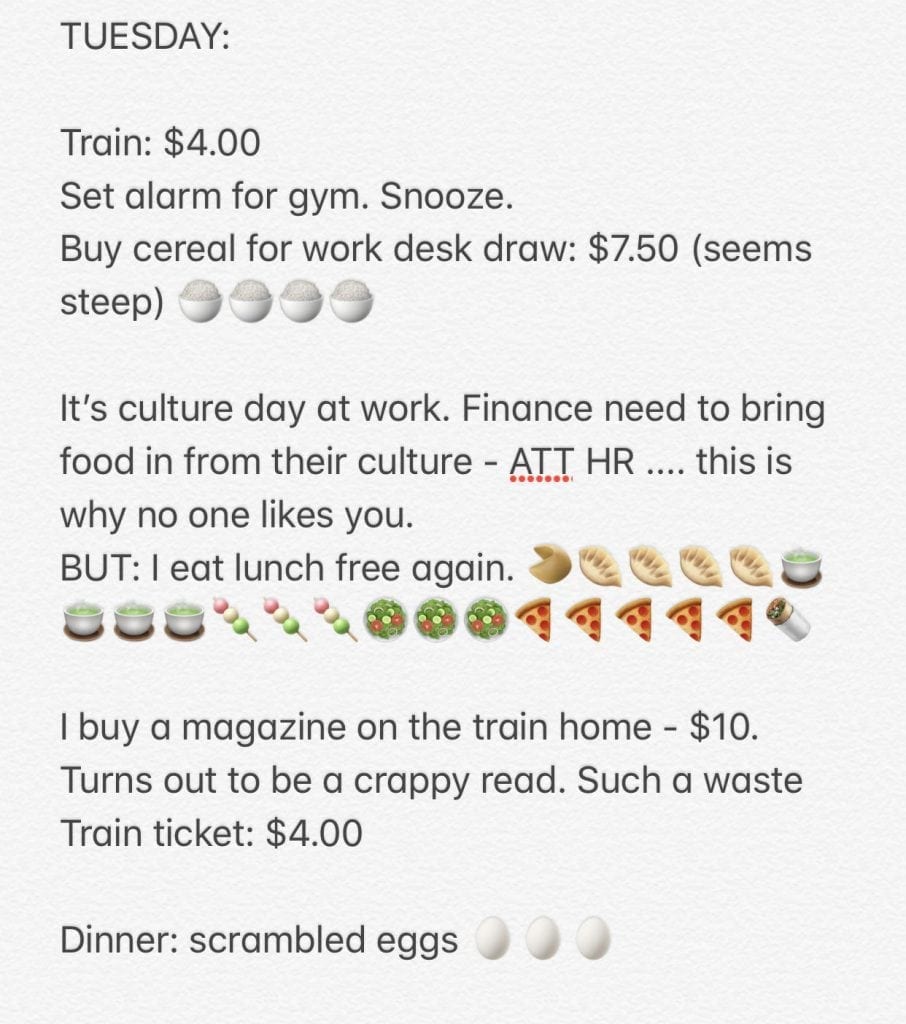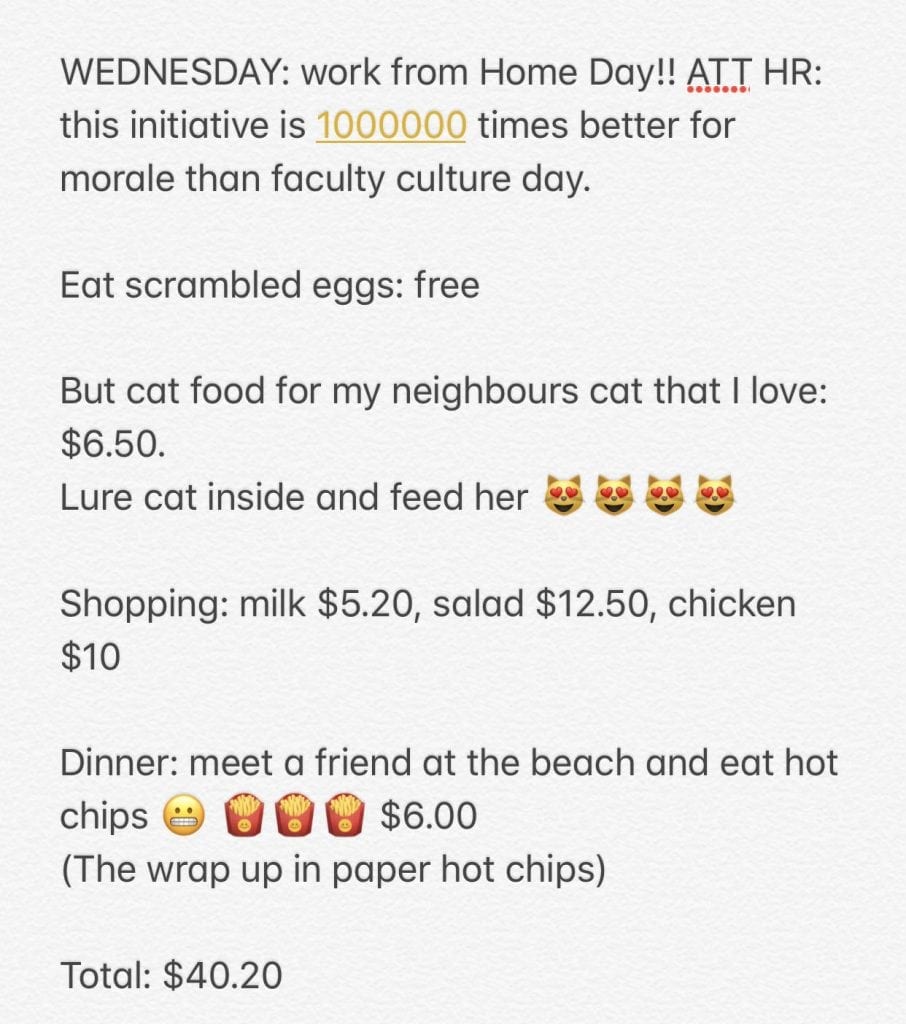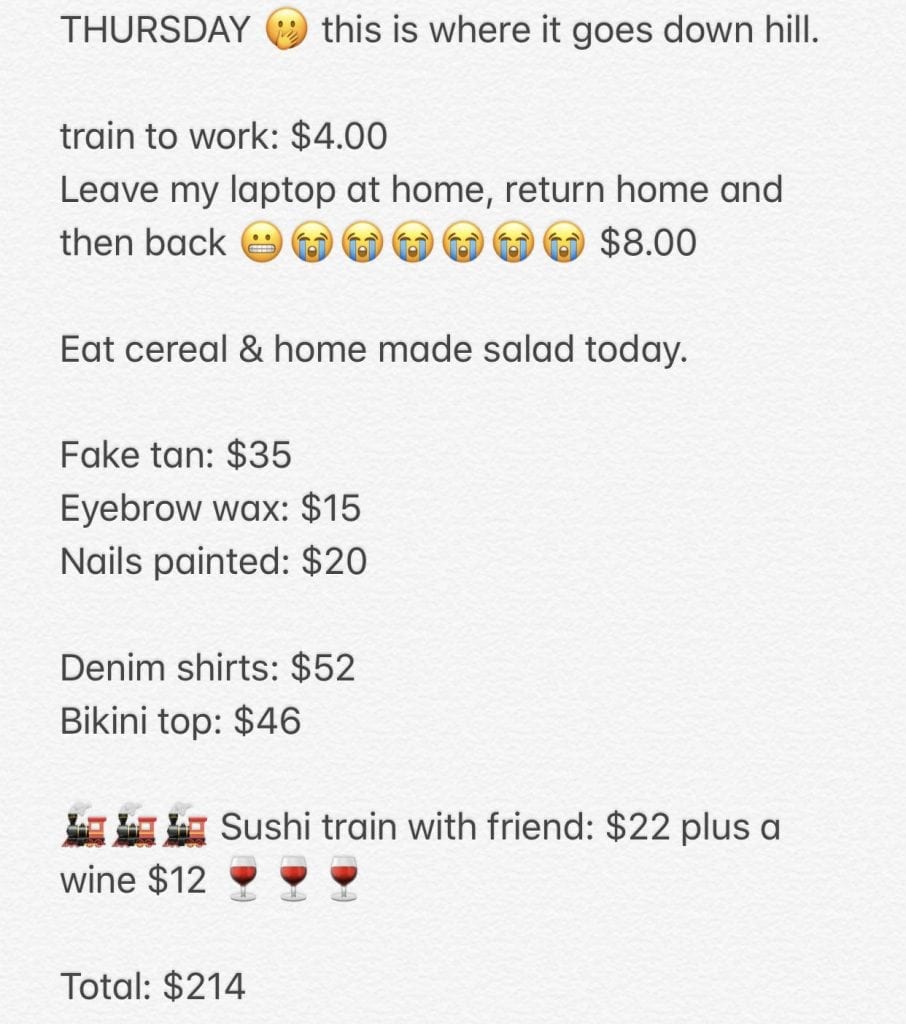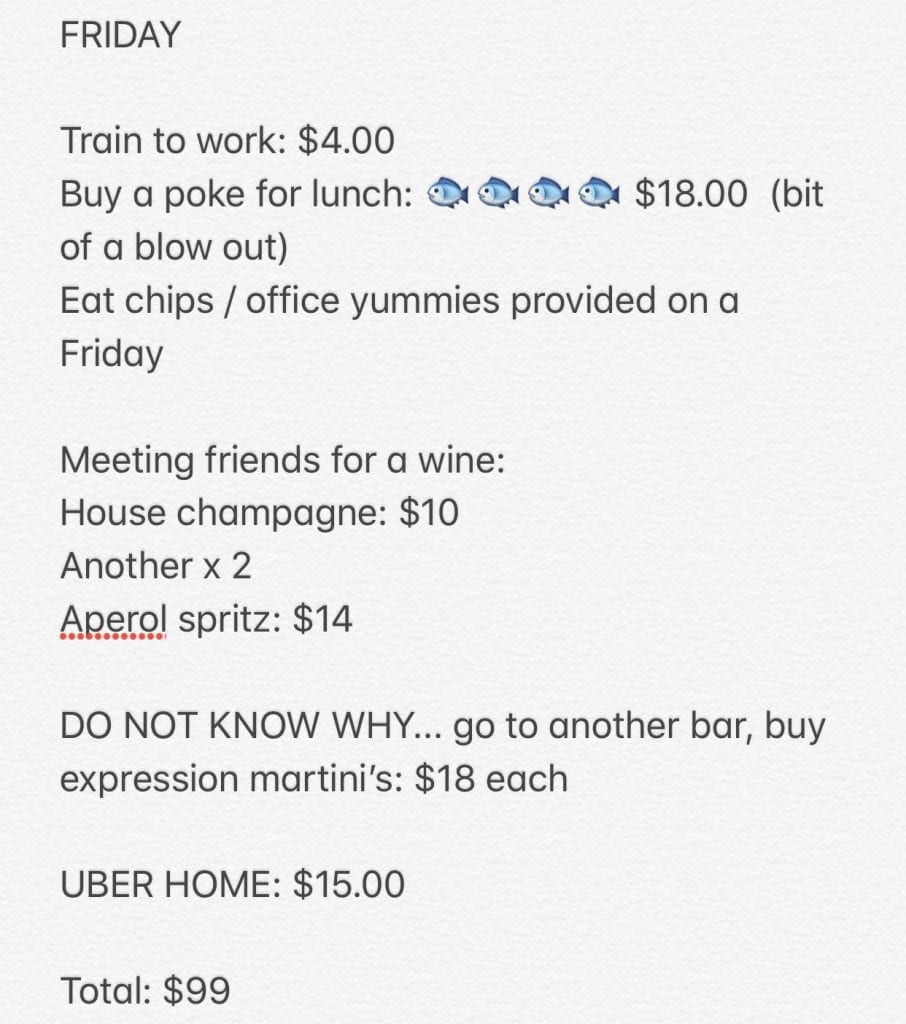 This is a massive blow out. It was meant to be a quiet drink – aka: $20 max.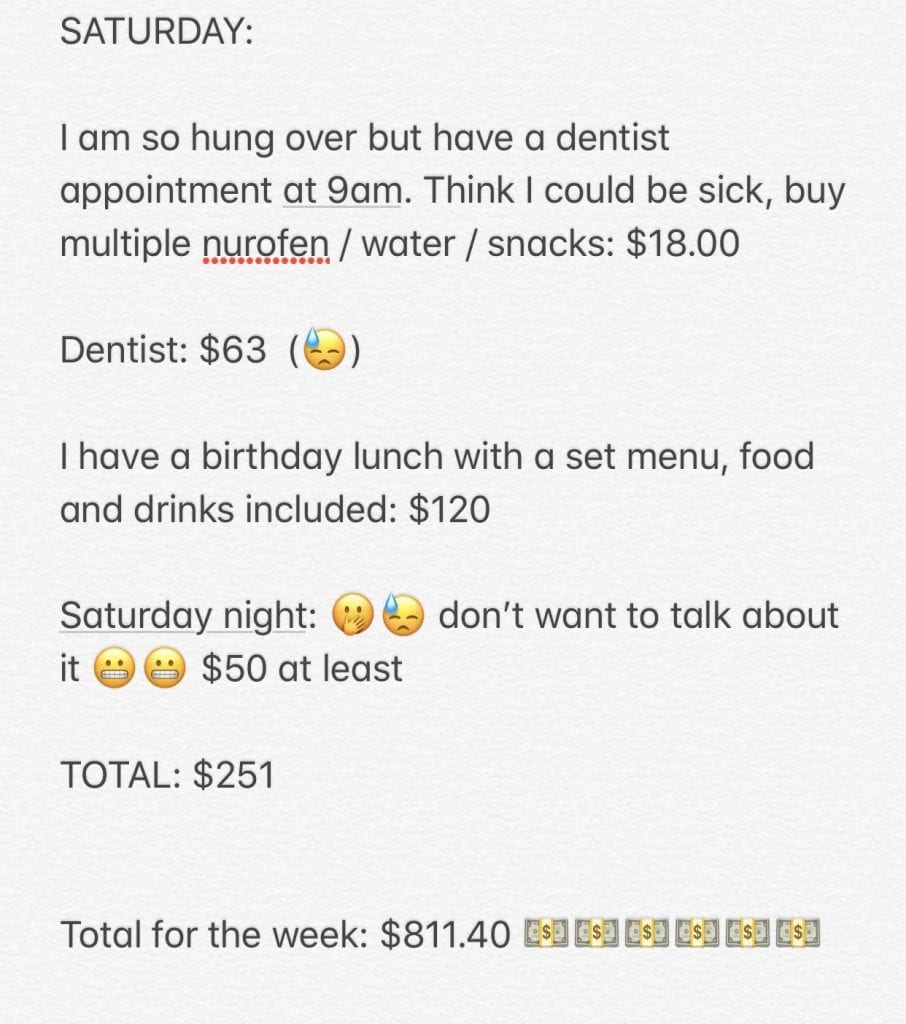 It's not like this every week, thank god. But damn. Have to go take a long hard look in the mirror. I think I might need to limit myself myself to one night out a week.
We are LOVING your cash chronicles… So keep them coming!
If you want to submit your cash chronicles, record your spending in the same format as above (iPhone notes) copy and paste it to an email and send to: hello@thefootnotes.com.au