Welcome to The Footnotes Cash Chronicles.
The aim is to encourage people to start talking about their money in real life. What you buy, when, and how you FEEL seeing it all recorded at the end of the week.
This series allows us to think about money without all the stresses of confronting our own finances.
No one is perfect with money.
But talking about money makes us smarter.. We are here to take away the fear and guilt of your weekly spending – even if it's just to learn that someone else is also susceptible to impulse purchases at Kmart.
Name: Jessie
Job: I work as a Accounting Analyst at a firm in Sydney's CBD.
Salary: $72,000 a year (excluding Super)
Rent / living situation: I live with 4 people in a 3 bedroom in North Bondi. I pay $310 a week in rent.
Here's my spending: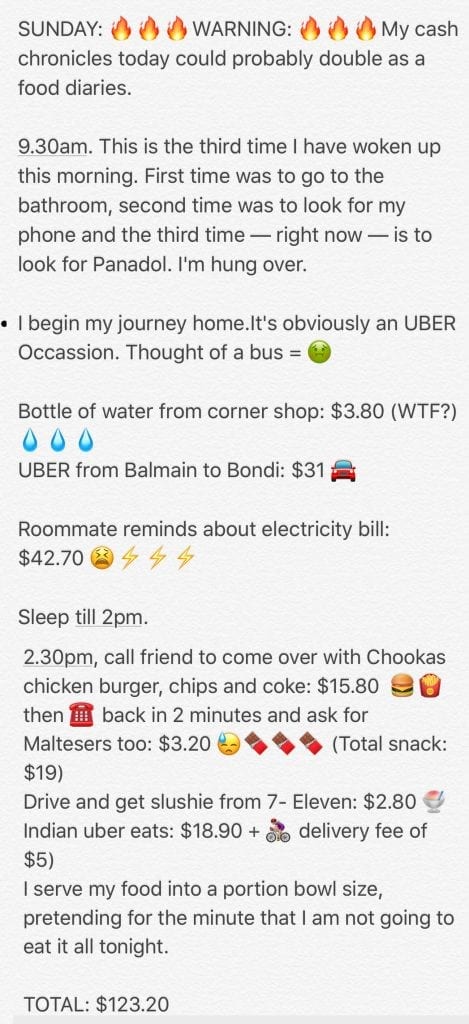 Spending $123.20 on food and transport is devastating.
That is more than I spend on health insurance each month.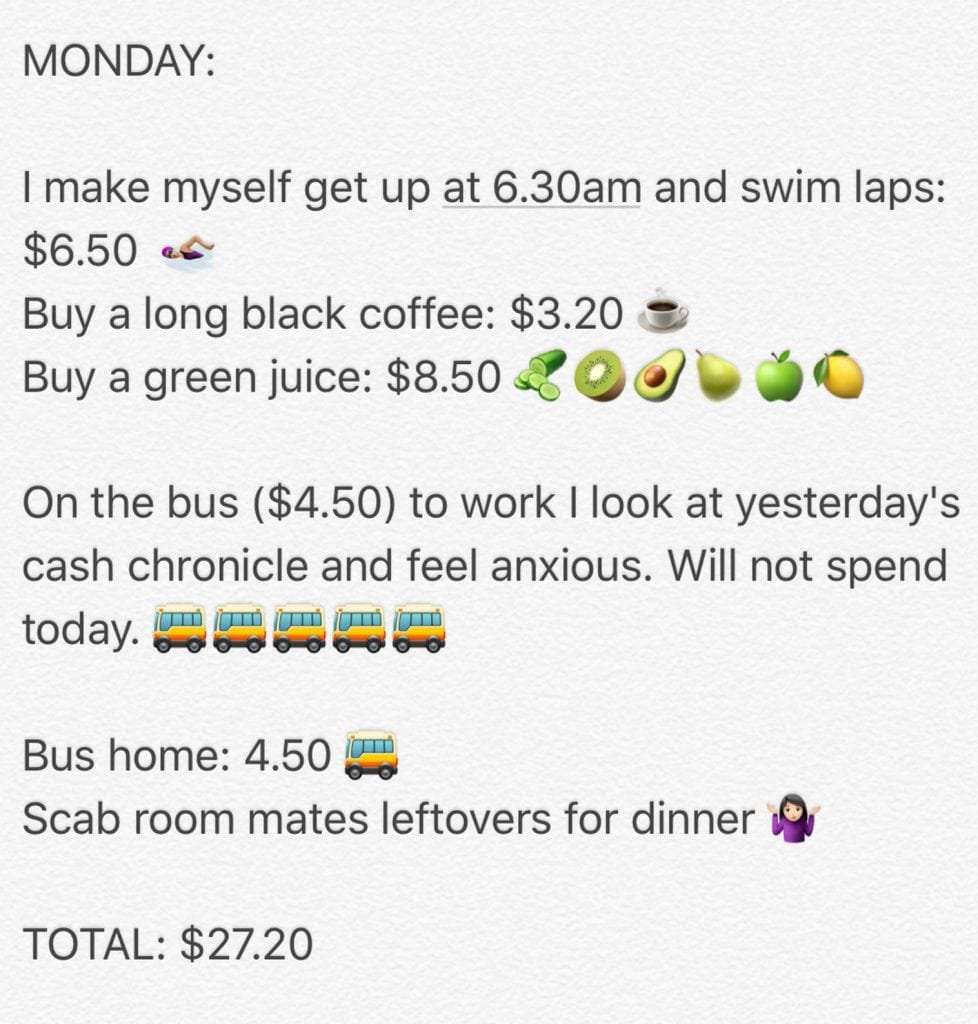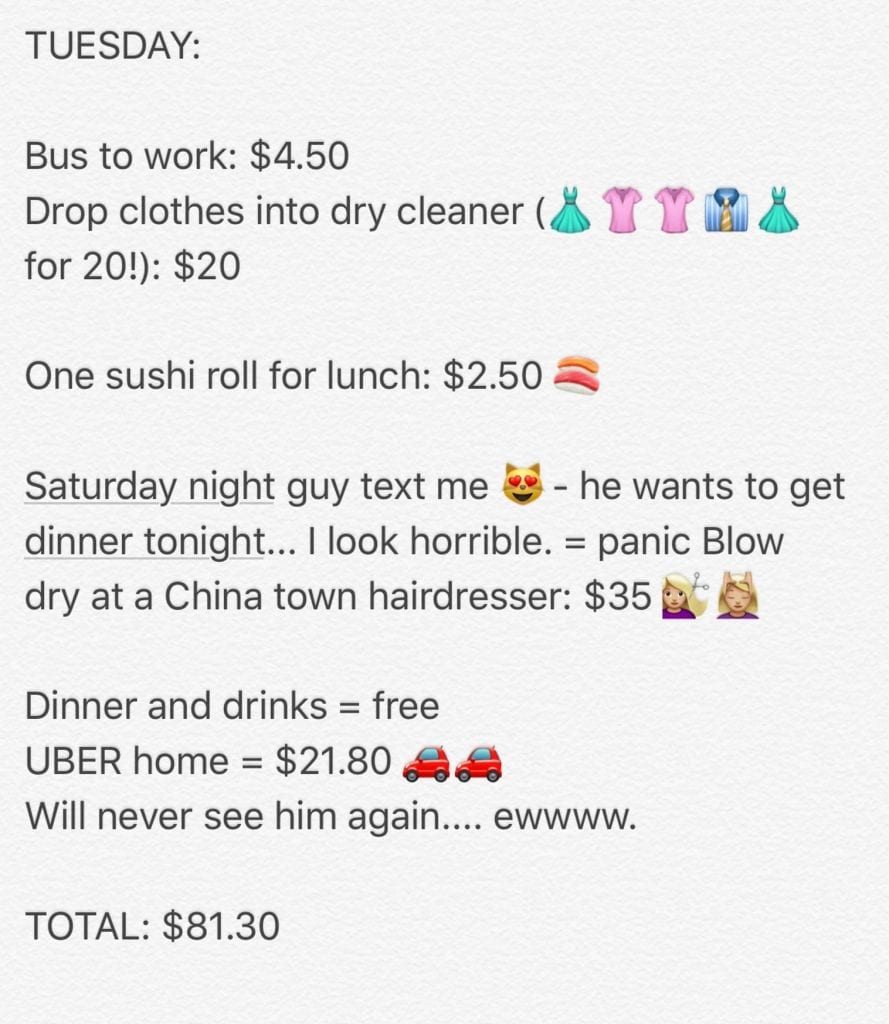 I rarely get my hair done, but I didn't any effort today for work and then panicked at the last minute date request. Efforts to be a cool-carefree-naturally-beautiful girl = expensive
Wasted money however… since I will never see him again. Decided that I don't like him.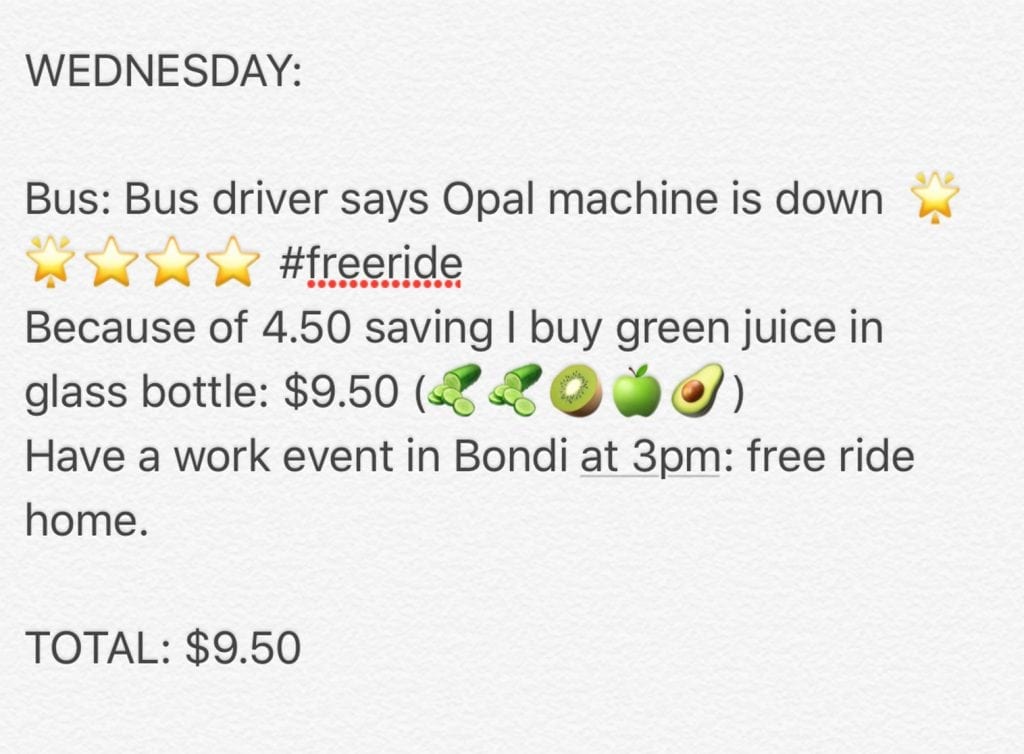 Free bus ride was great. The bus driver saying, "this one is on me" to every single person getting on the bus was tiring.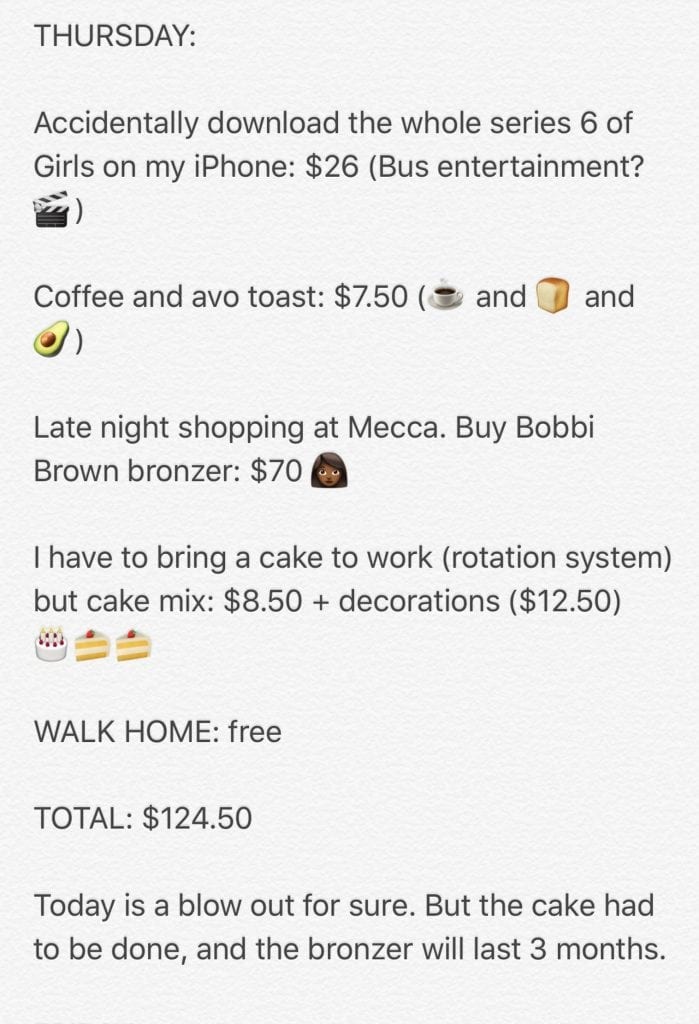 If you go to MECCA and don't spend money, did you even go?
Was annoyed to spend $21 on the cake ingredients and then see a cake for sale in a bakery window for $15.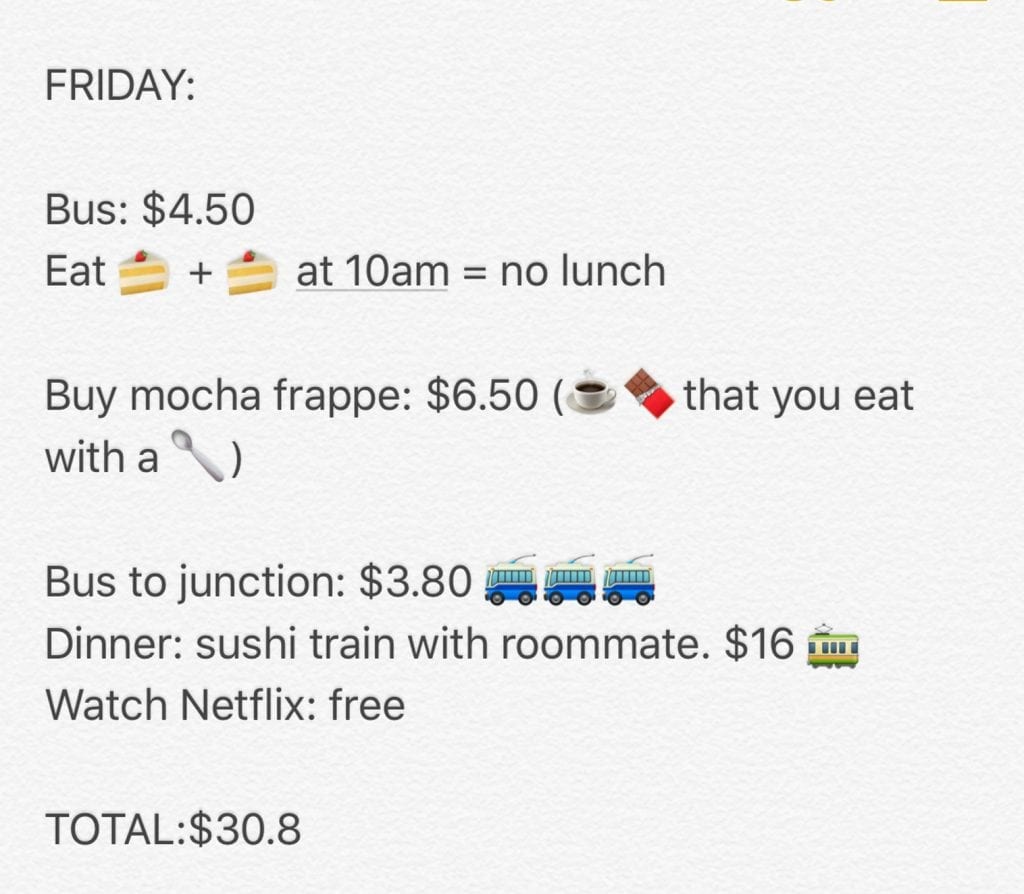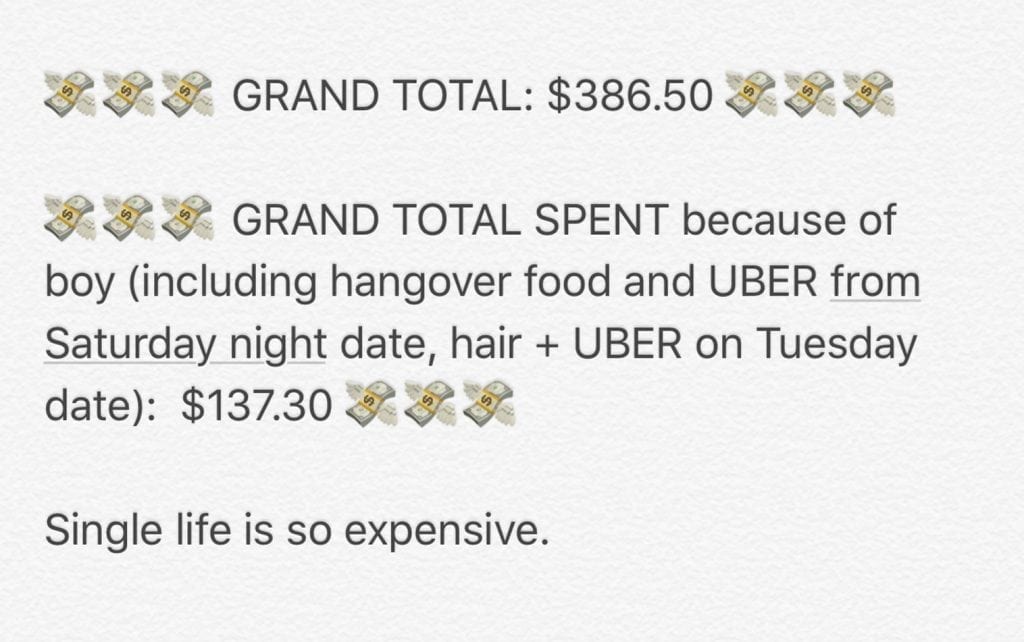 If you want to submit your cash chronicles, get in contact: hello@thefootnotes.com.au