This series allows us to think about money without all the stresses of confronting our own finances.
No one is perfect with money.
But talking about money makes us smarter.
Name: Rachel
Age: 23 (Architecture student)
Job: Tutor for $70 cash in hand per hour and medical centre receptionist for typically 4 – 5 days a week during holidays.
Salary: $900-1100 per week
Rent: $310 p/w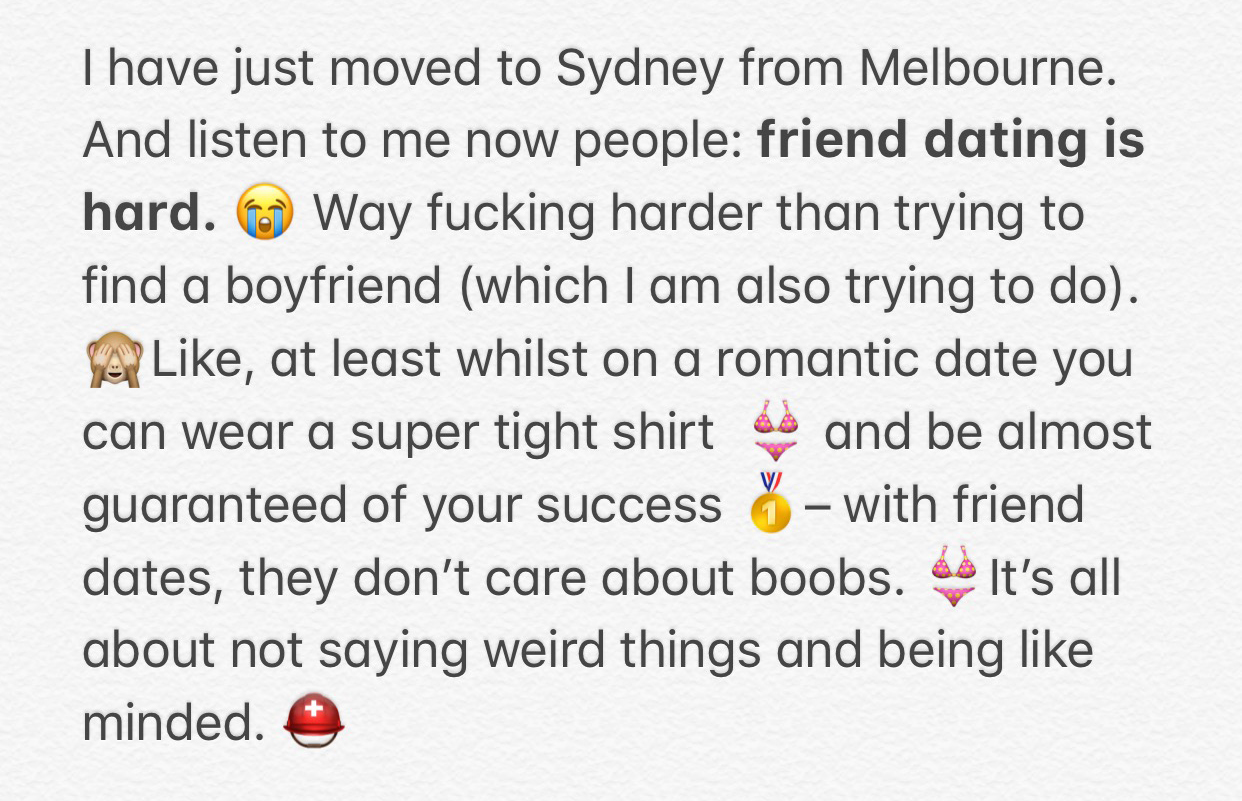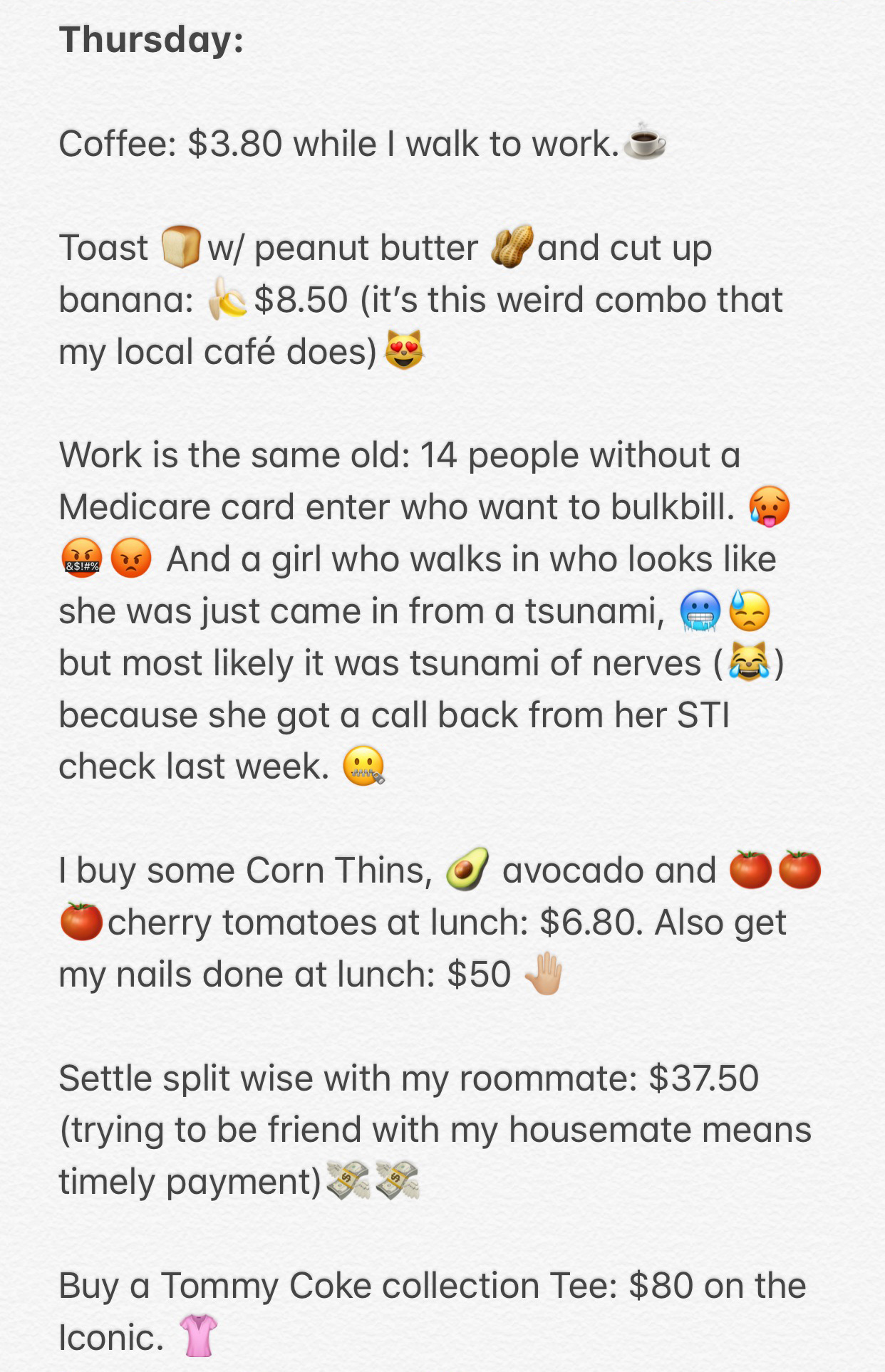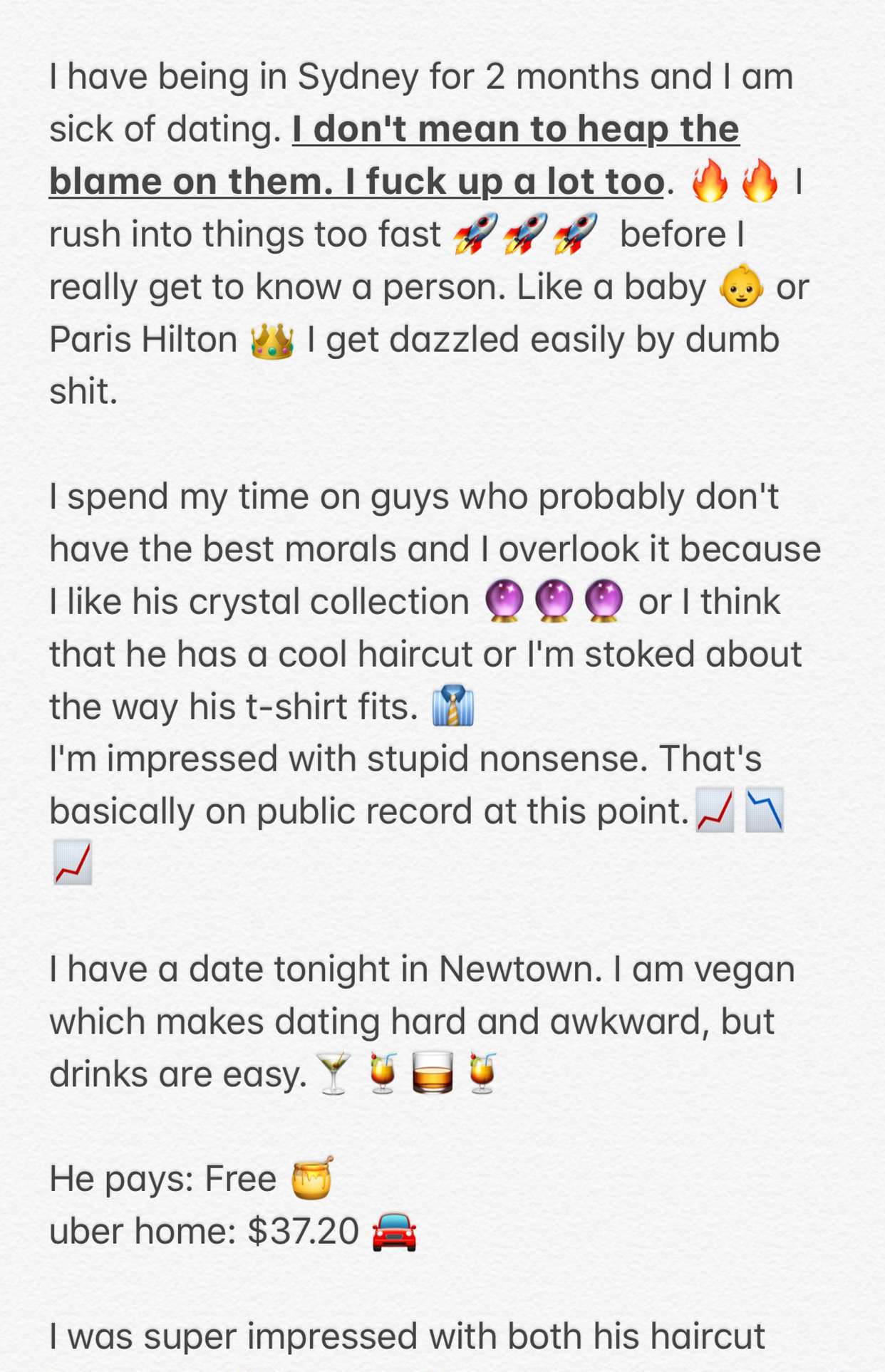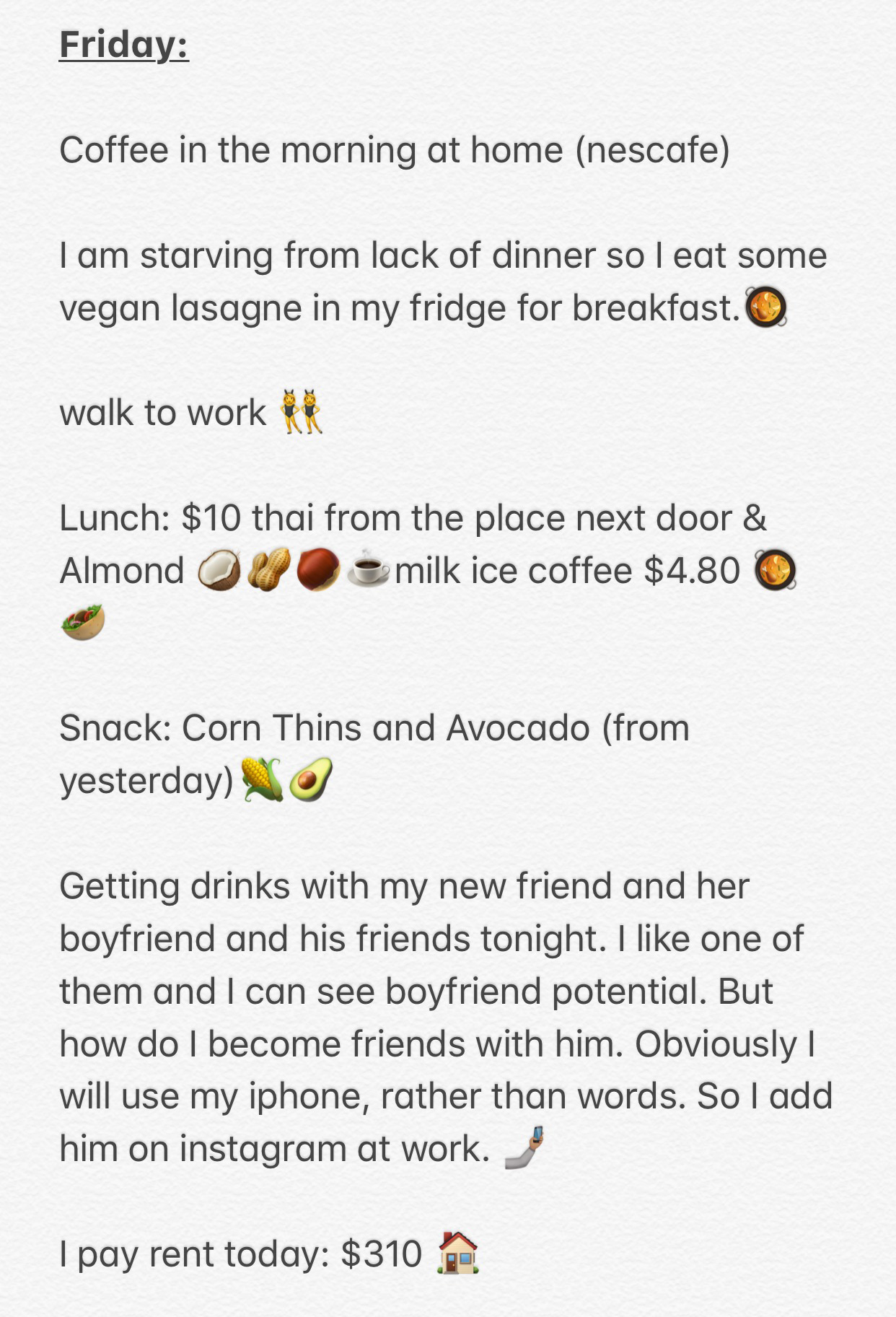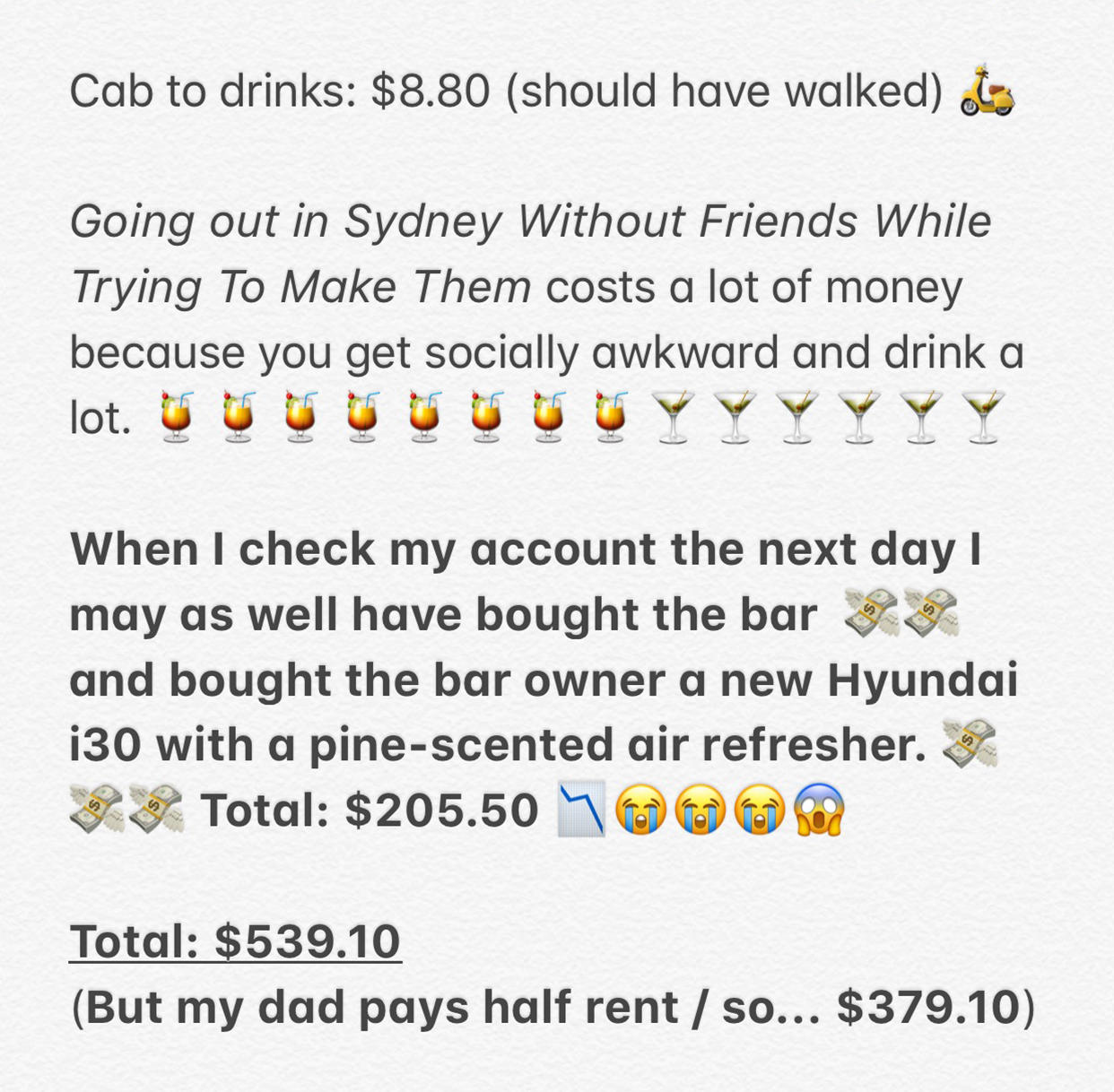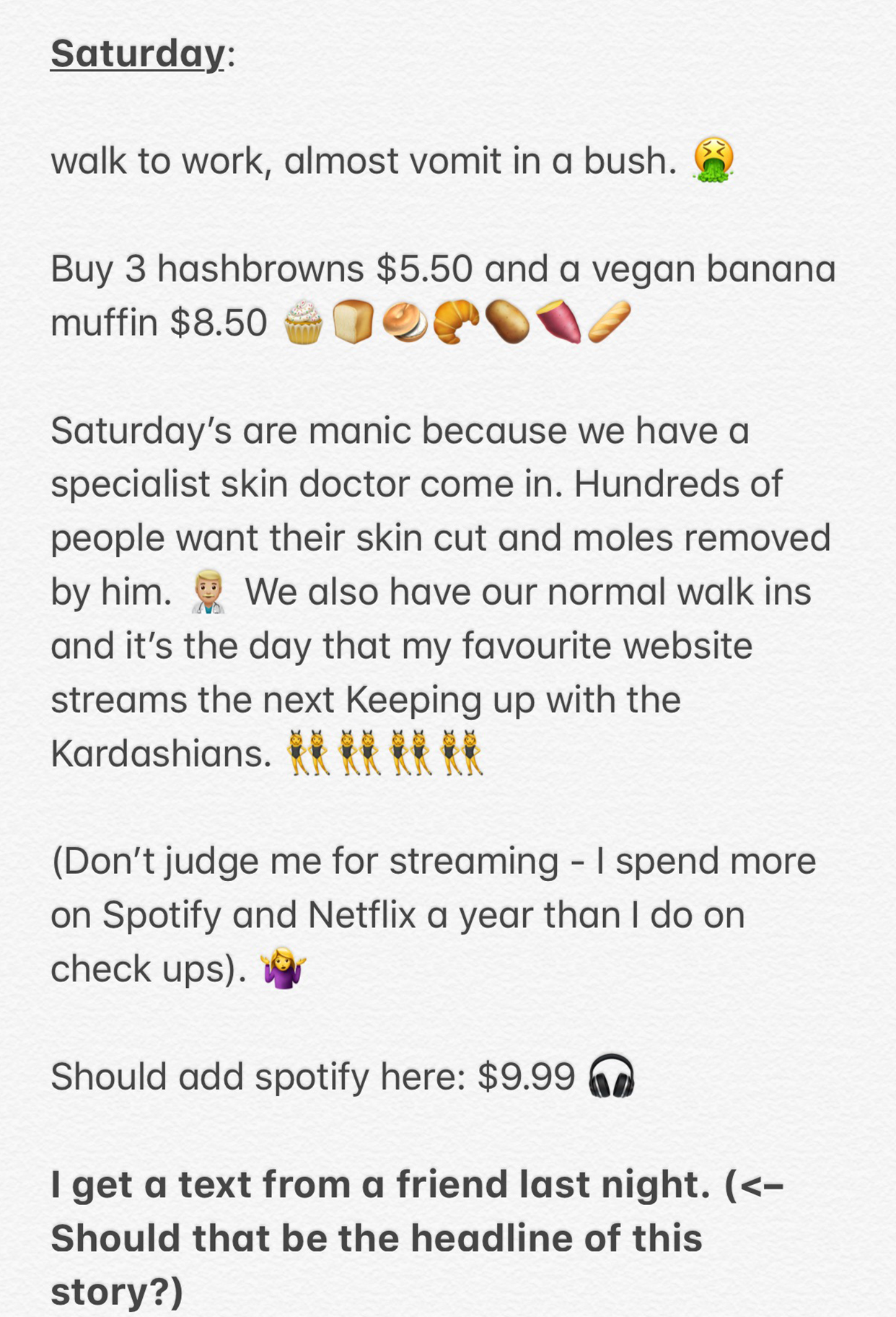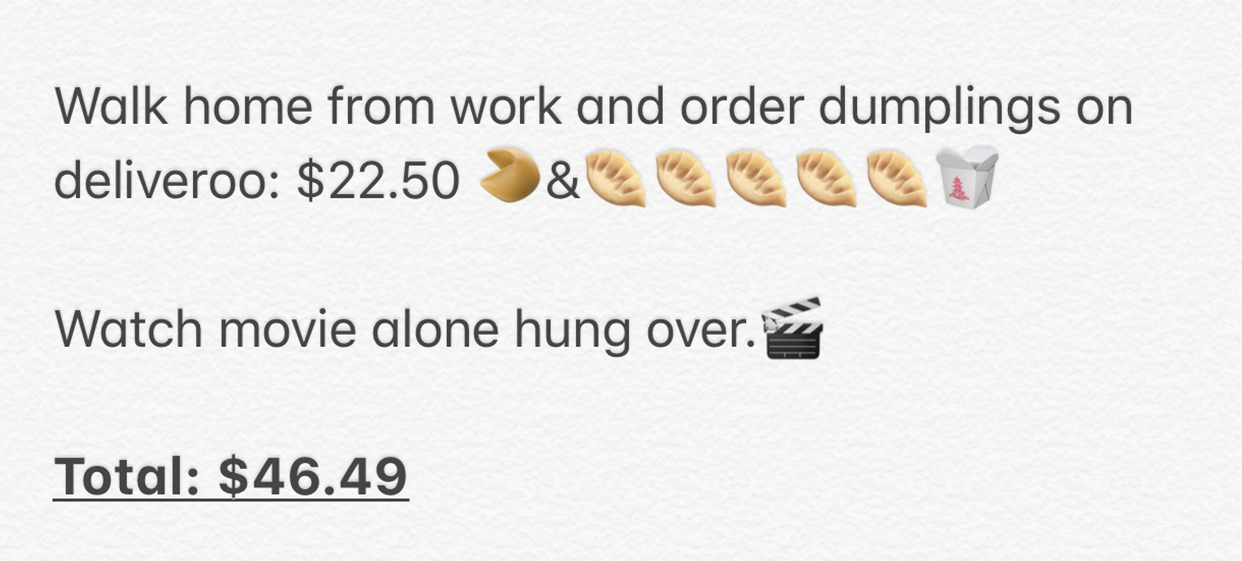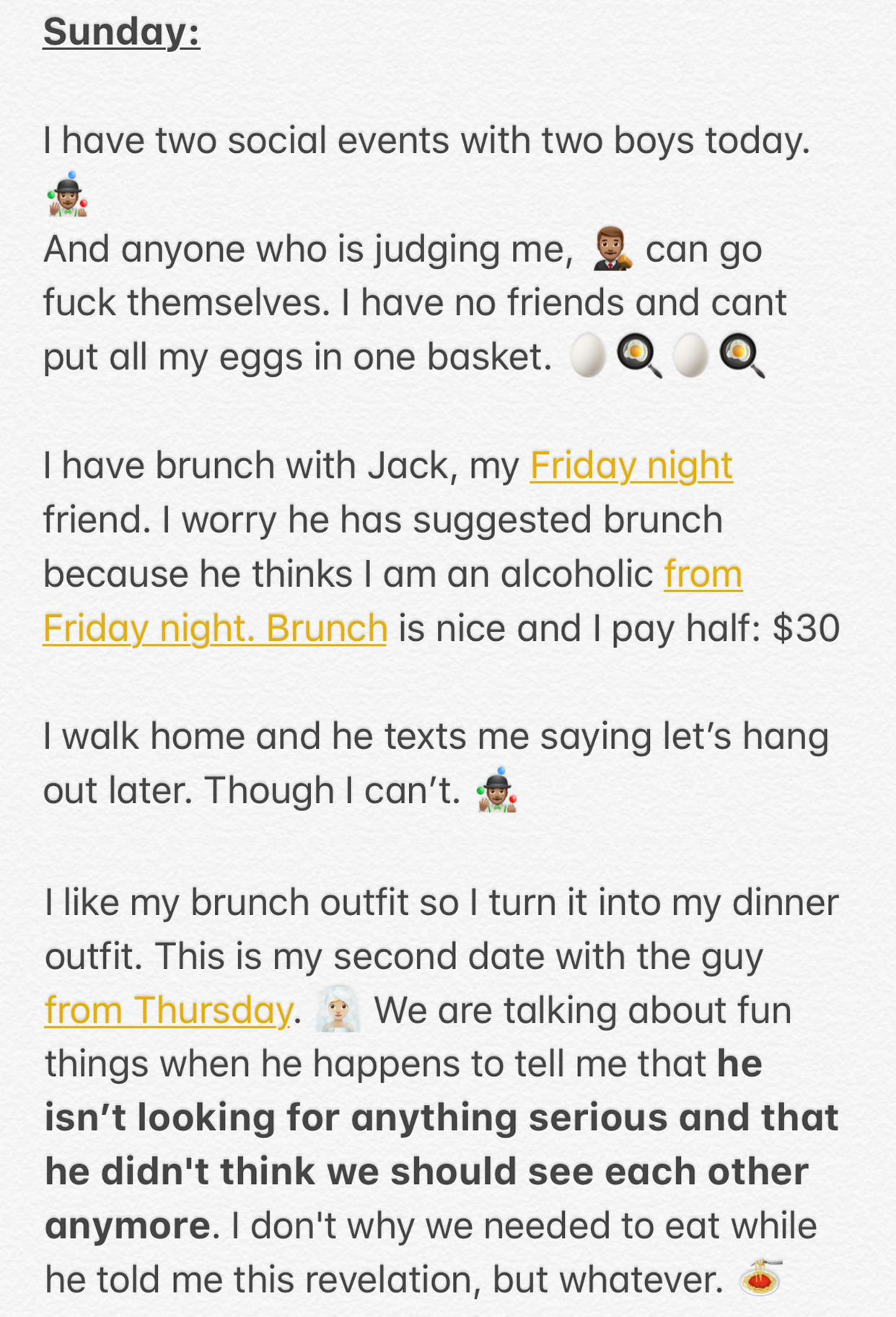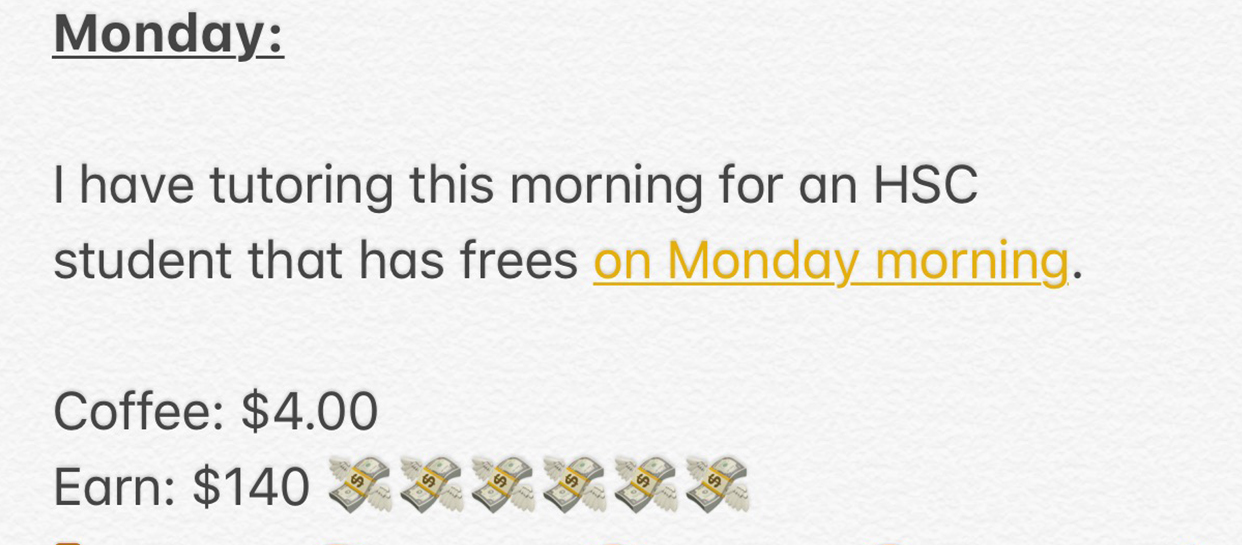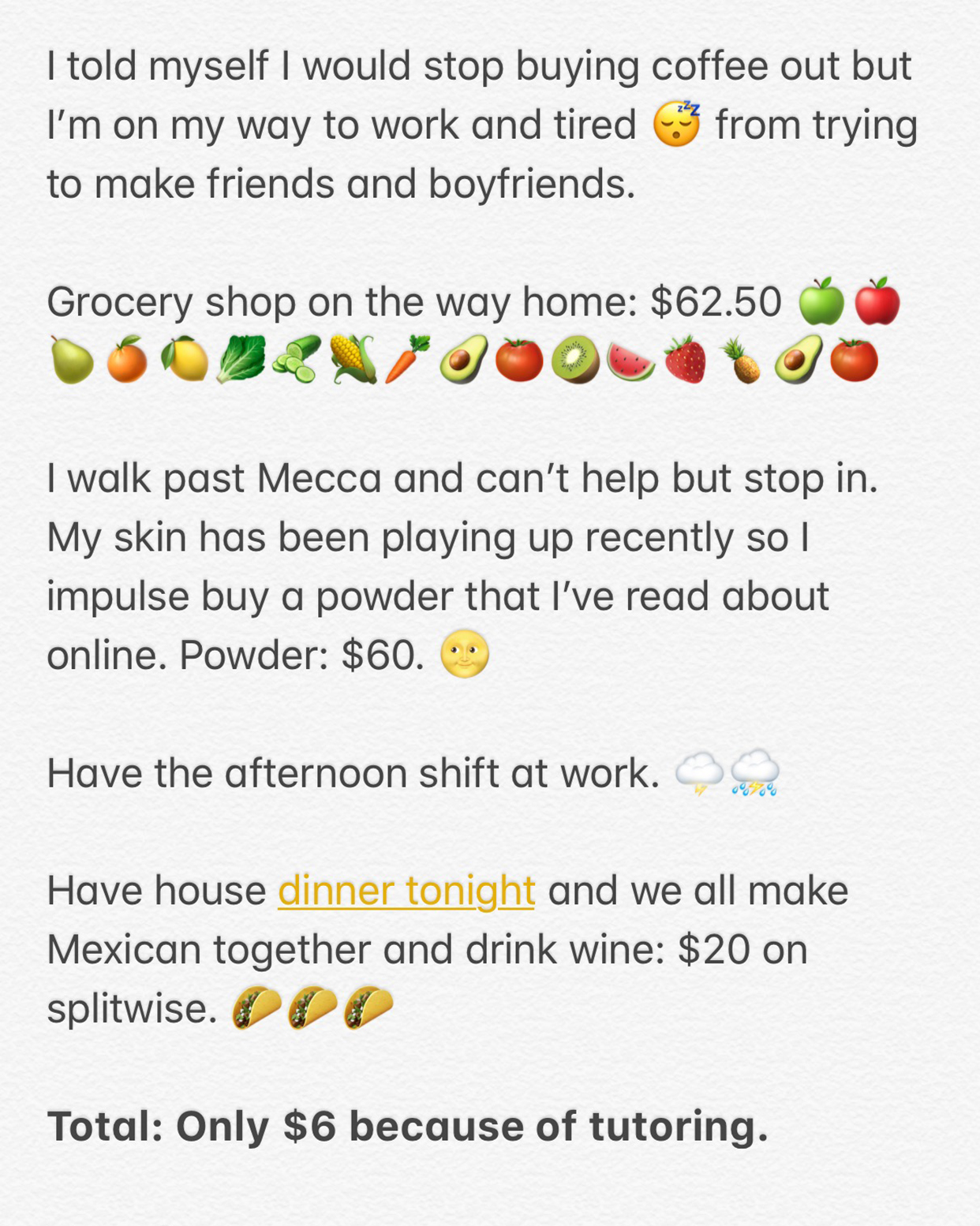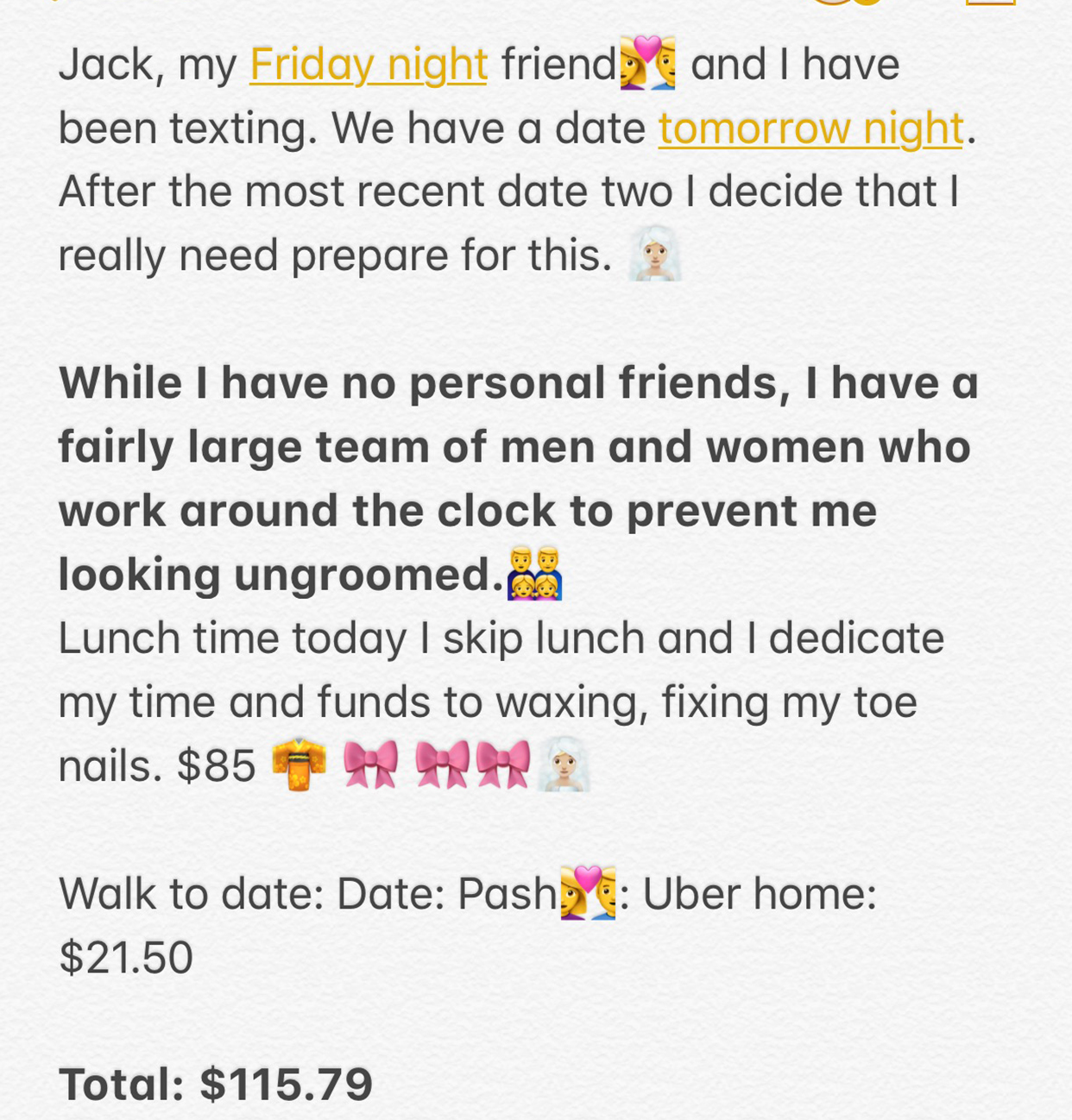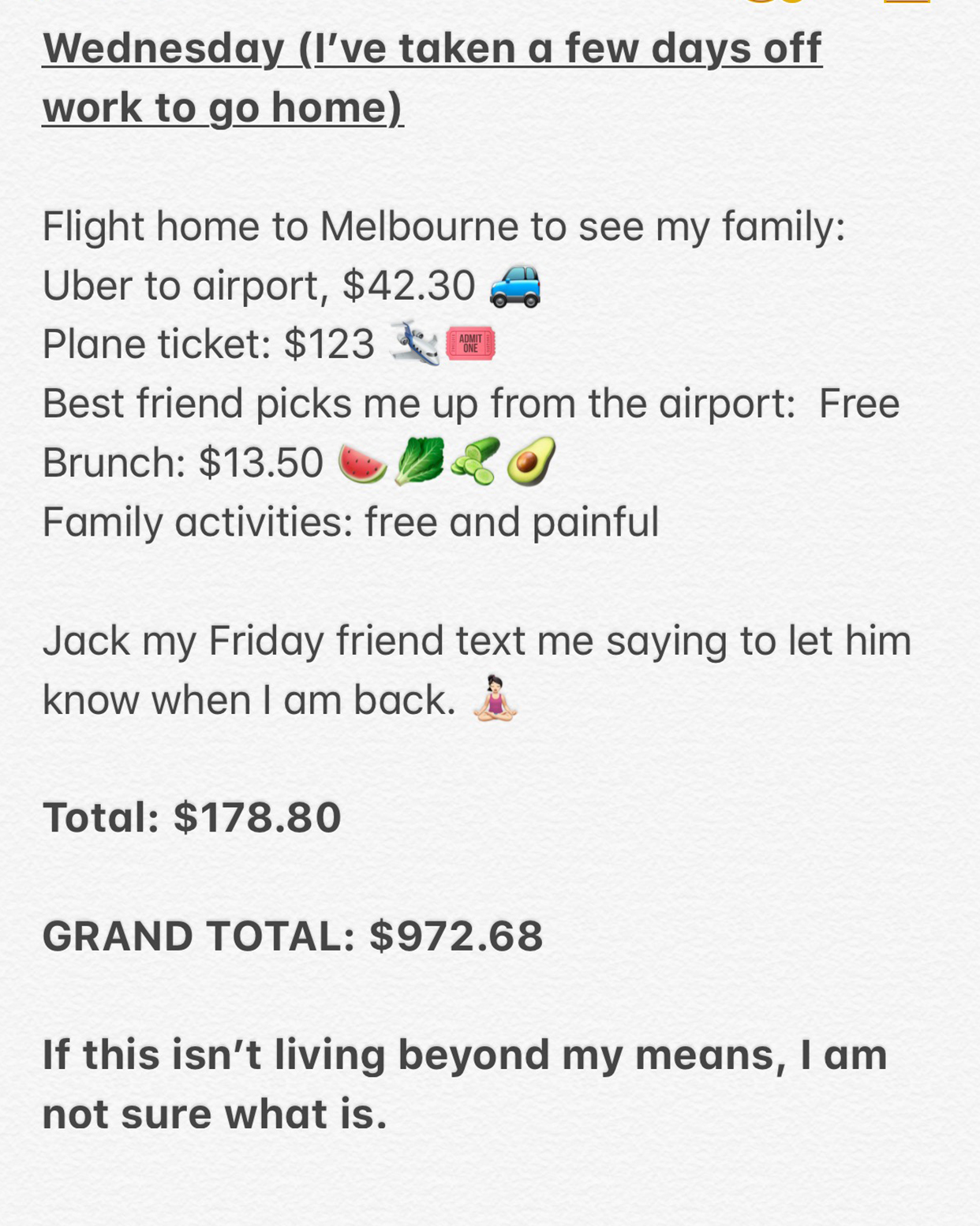 If you want to submit your cash chronicles, record your spending and email it to: hello@thefootnotes.com.au
Like our FB page too… so you get the Cash Chronicles in your feed