This series allows us to think about money without all the stresses of confronting our own finances.
No one is perfect with money.
But talking about money makes us smarter.
Name: Belinda
Age: 21
Job: University student / bar tender / intern at a model booking agency
Salary: $660
Rent: $215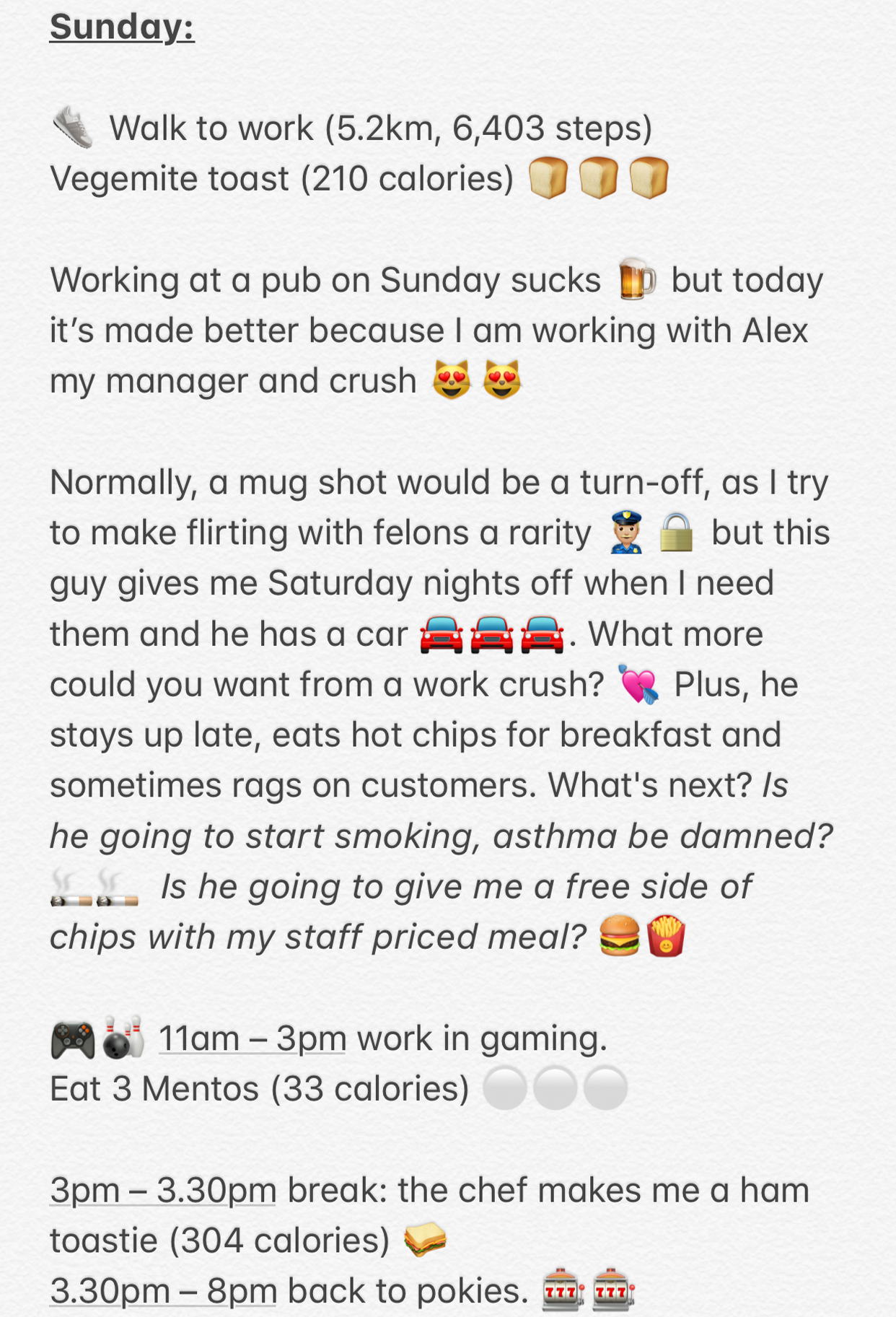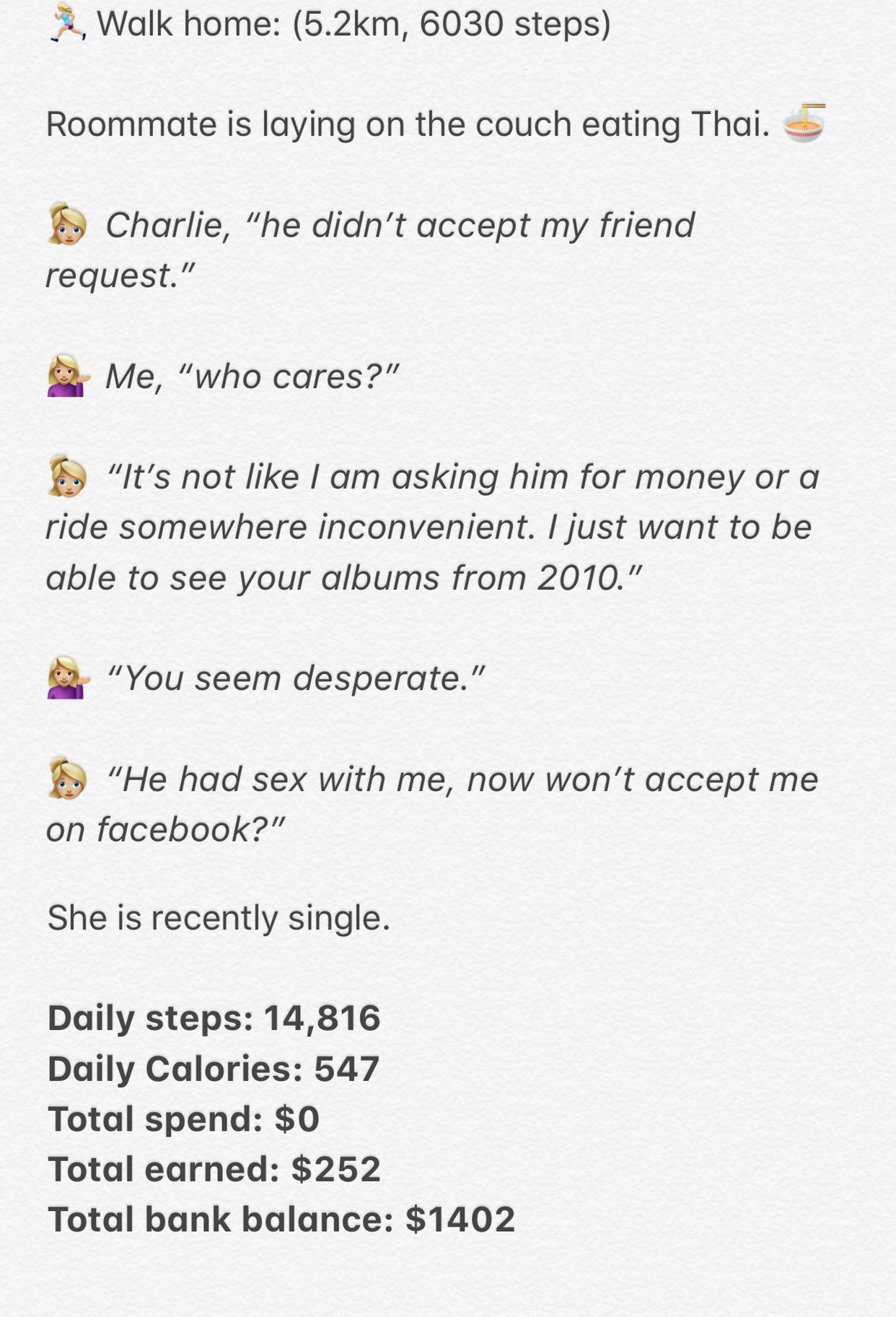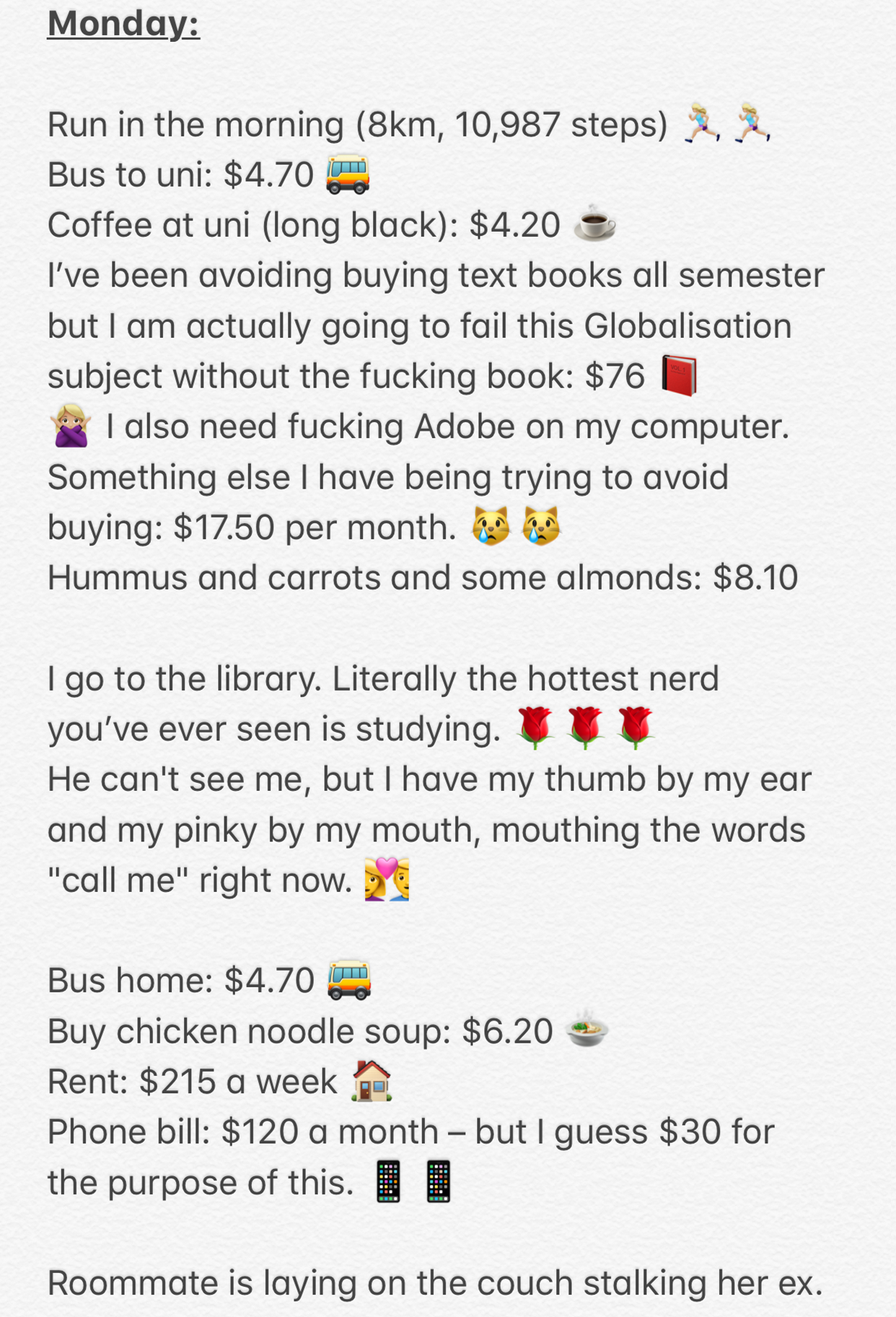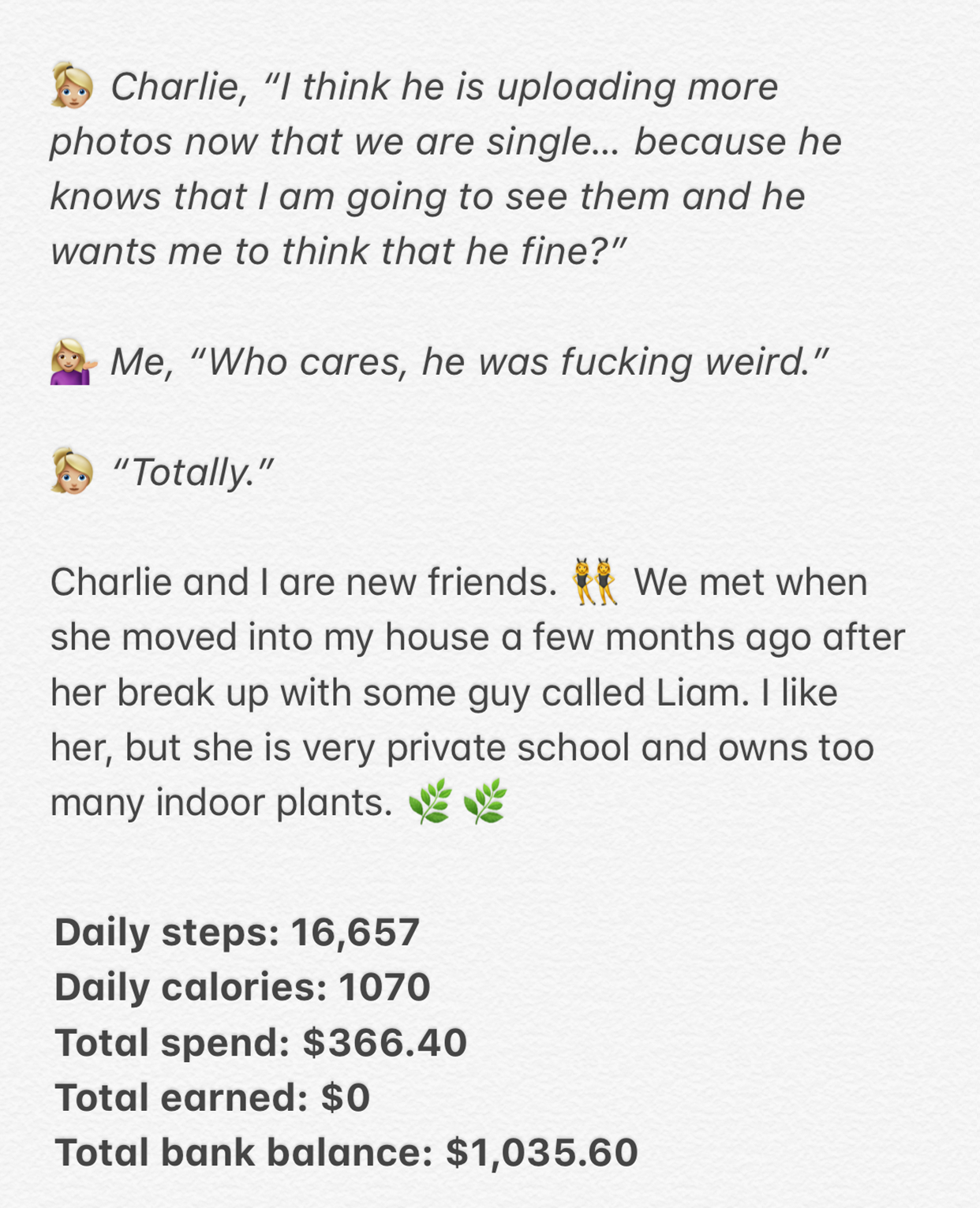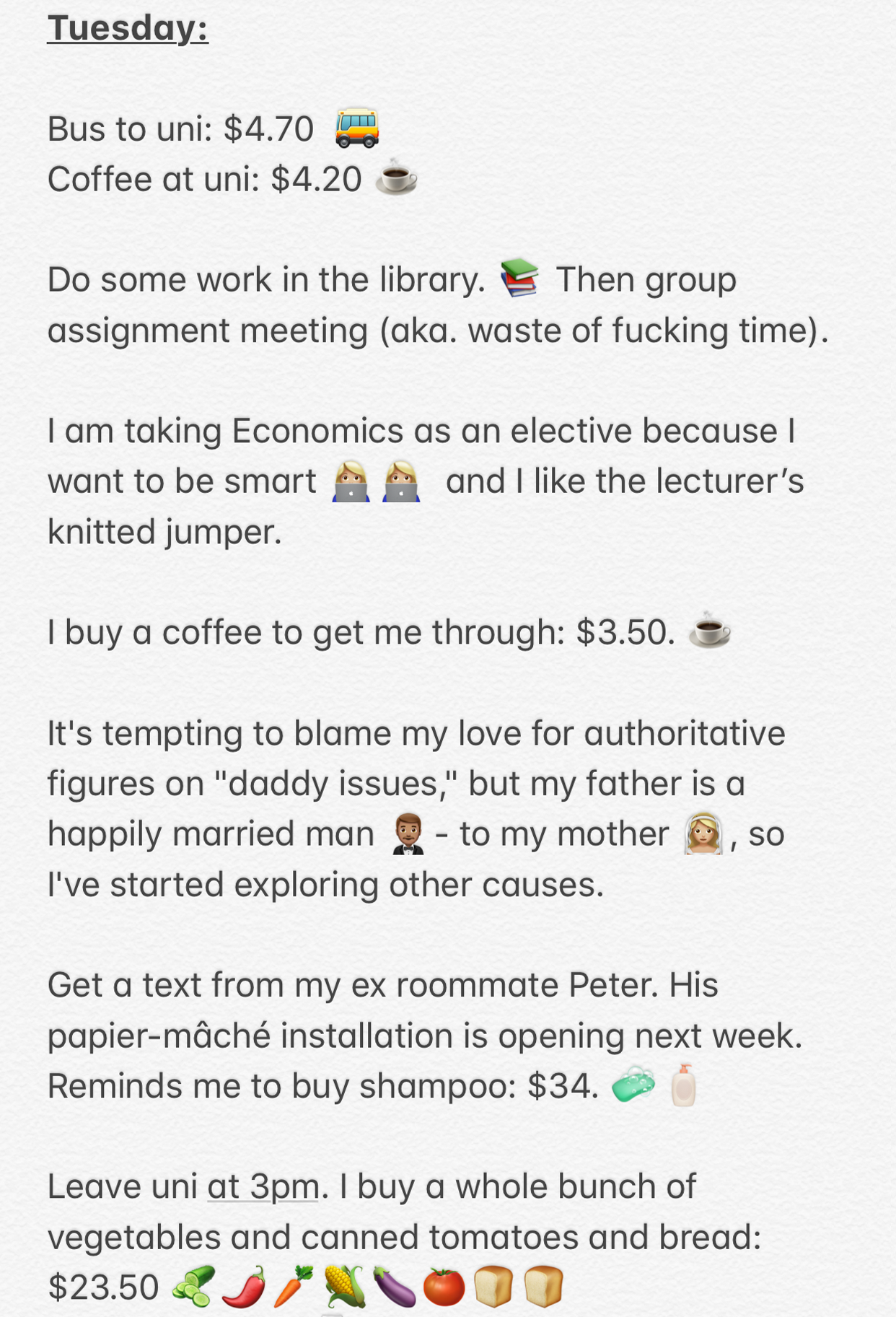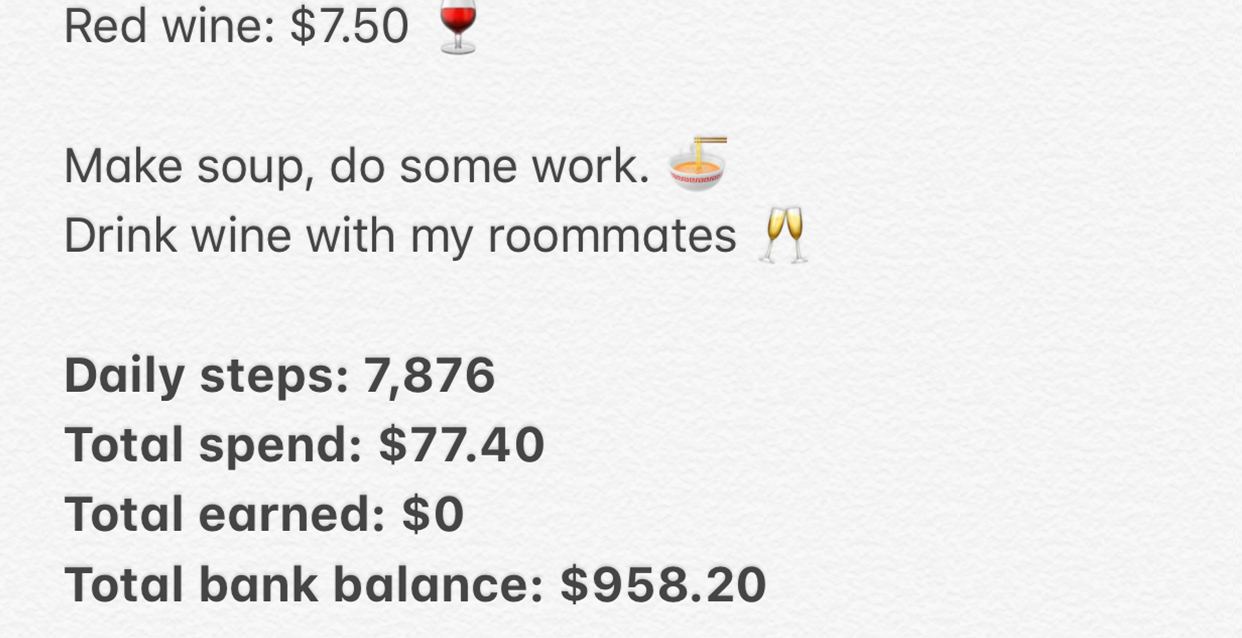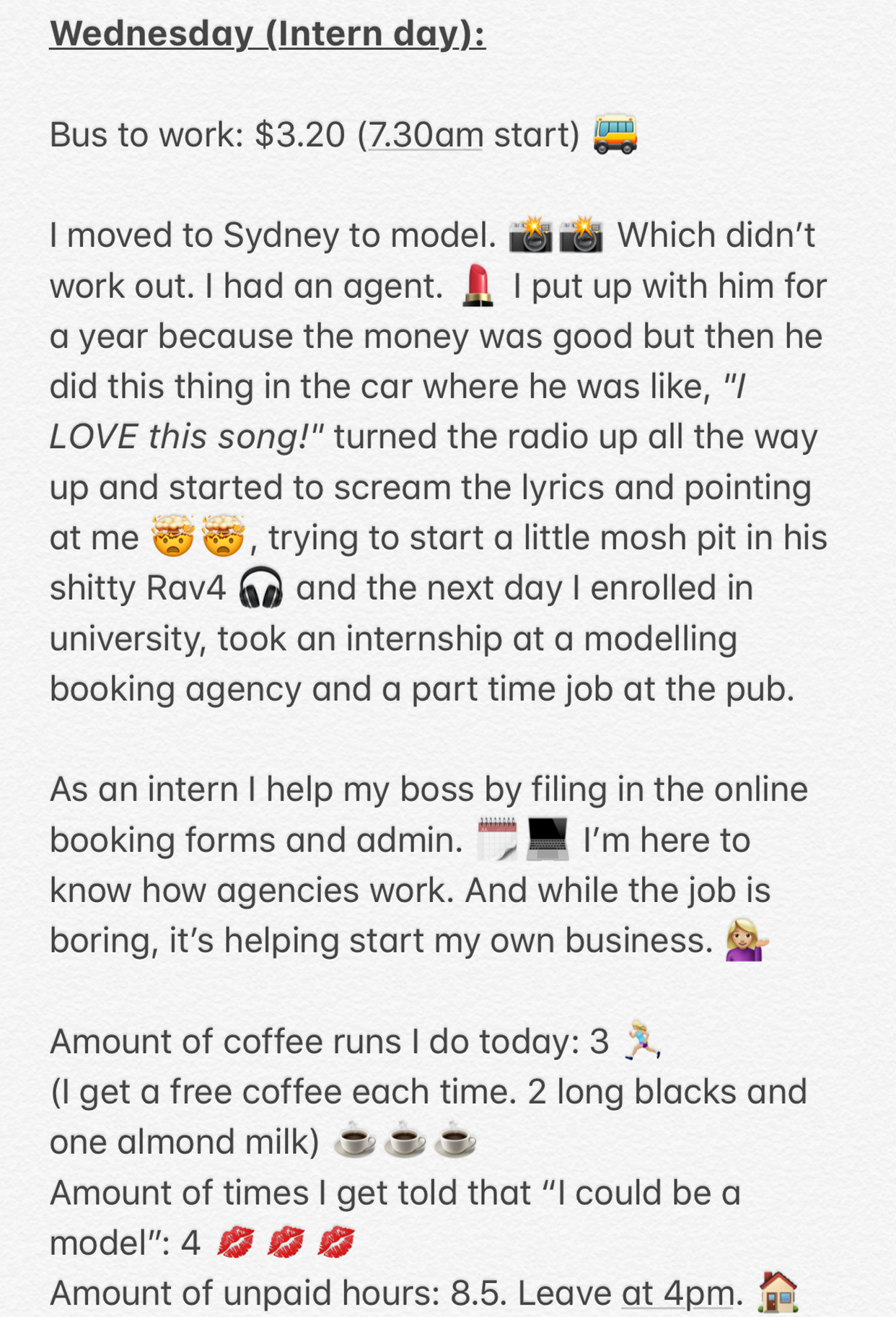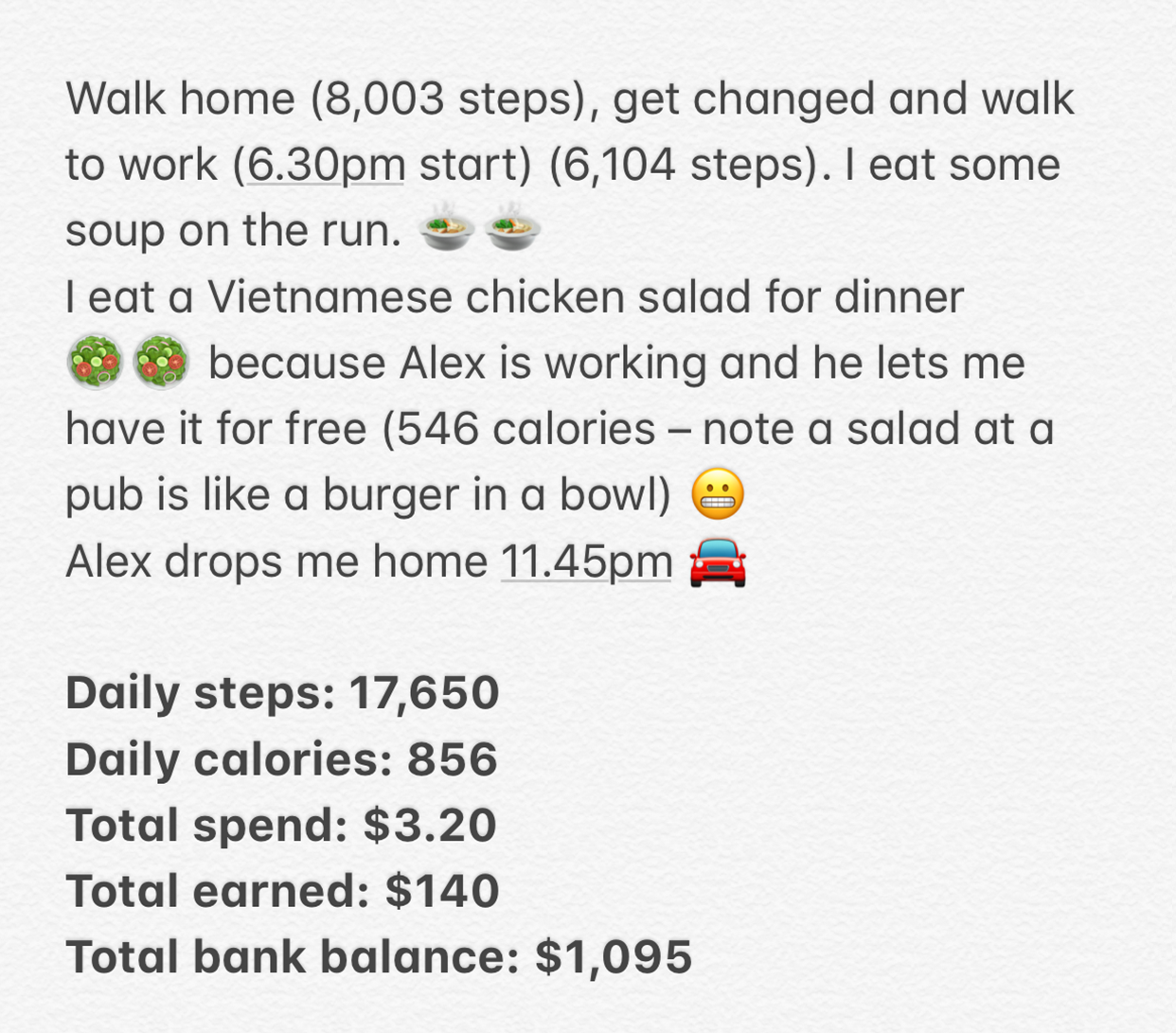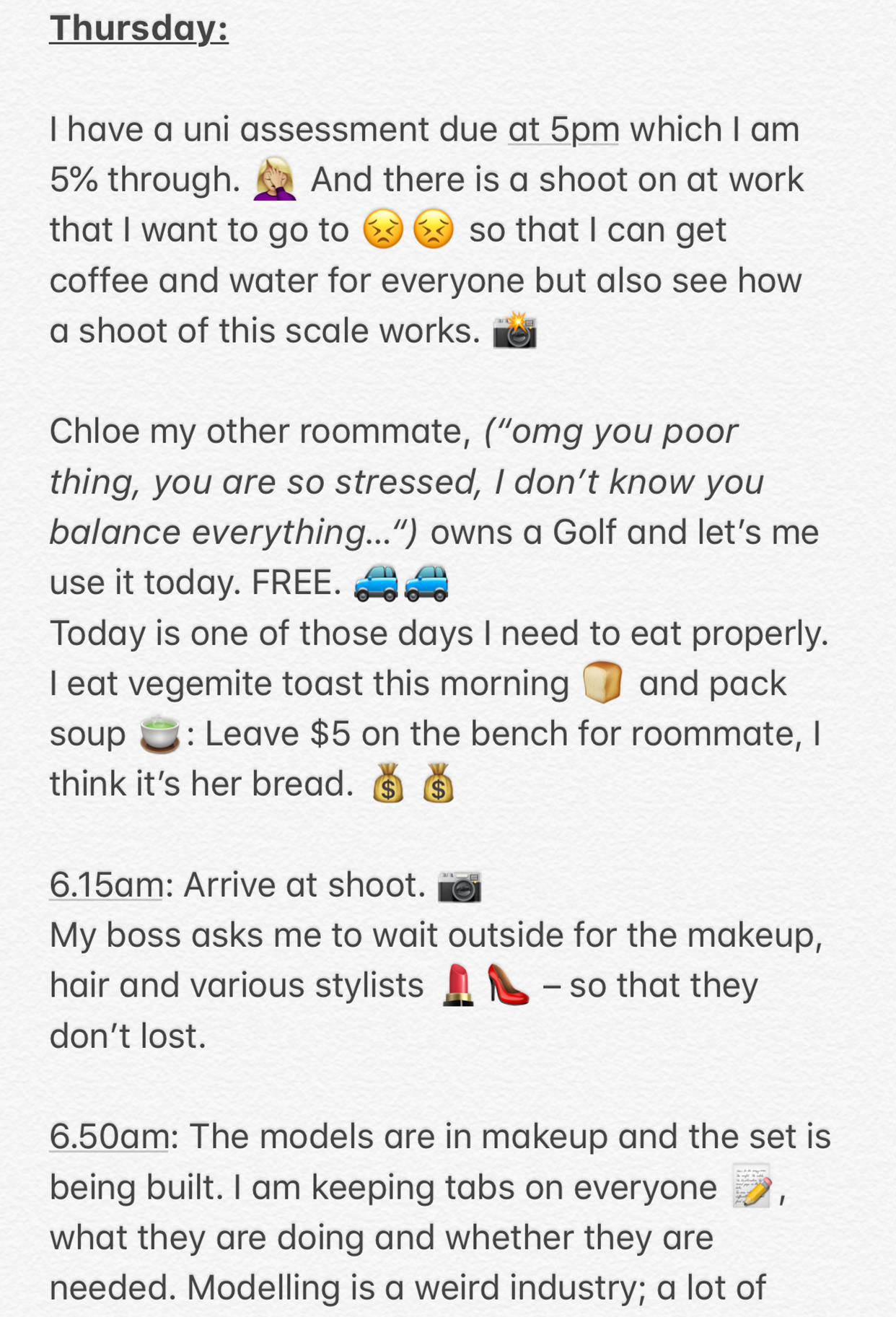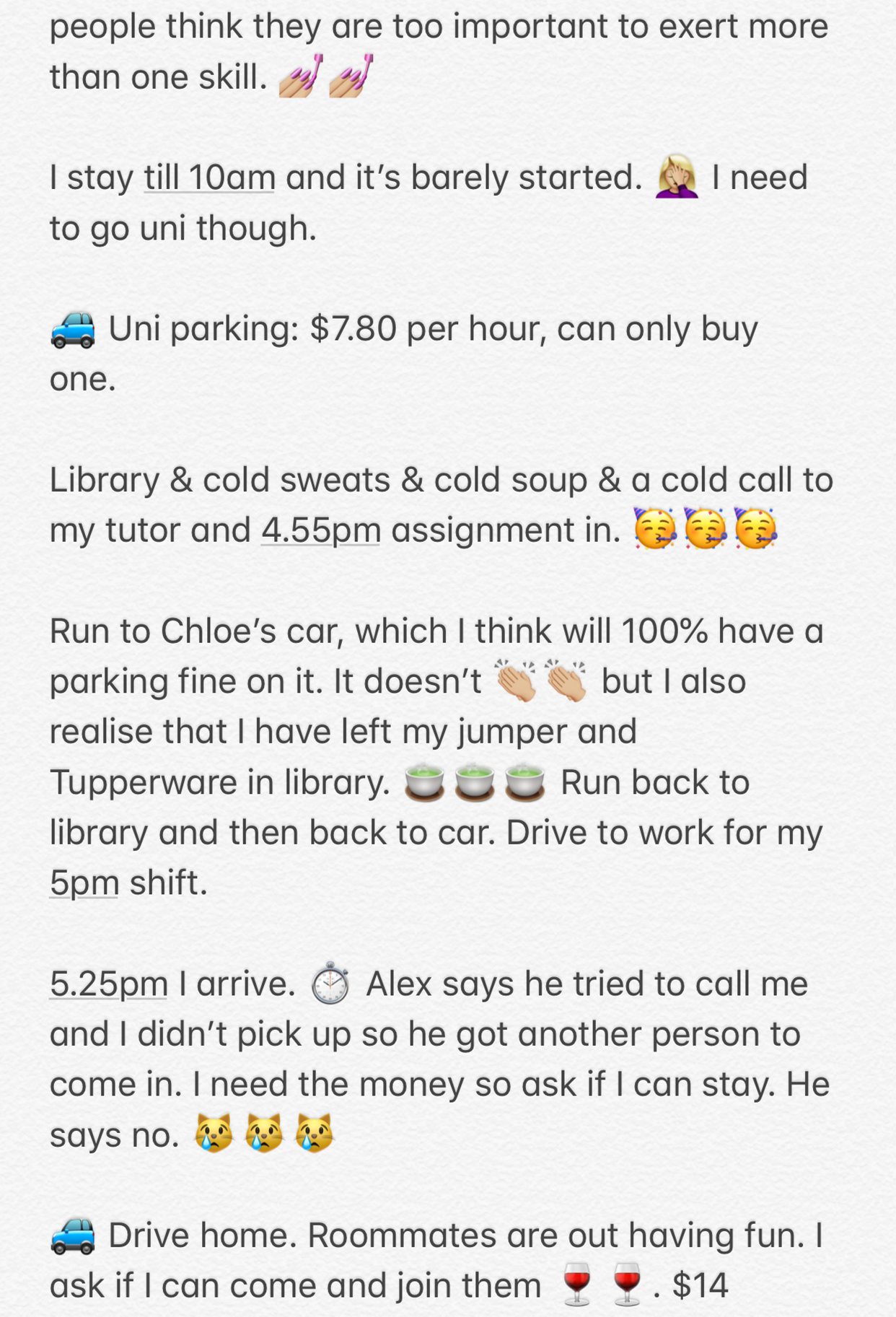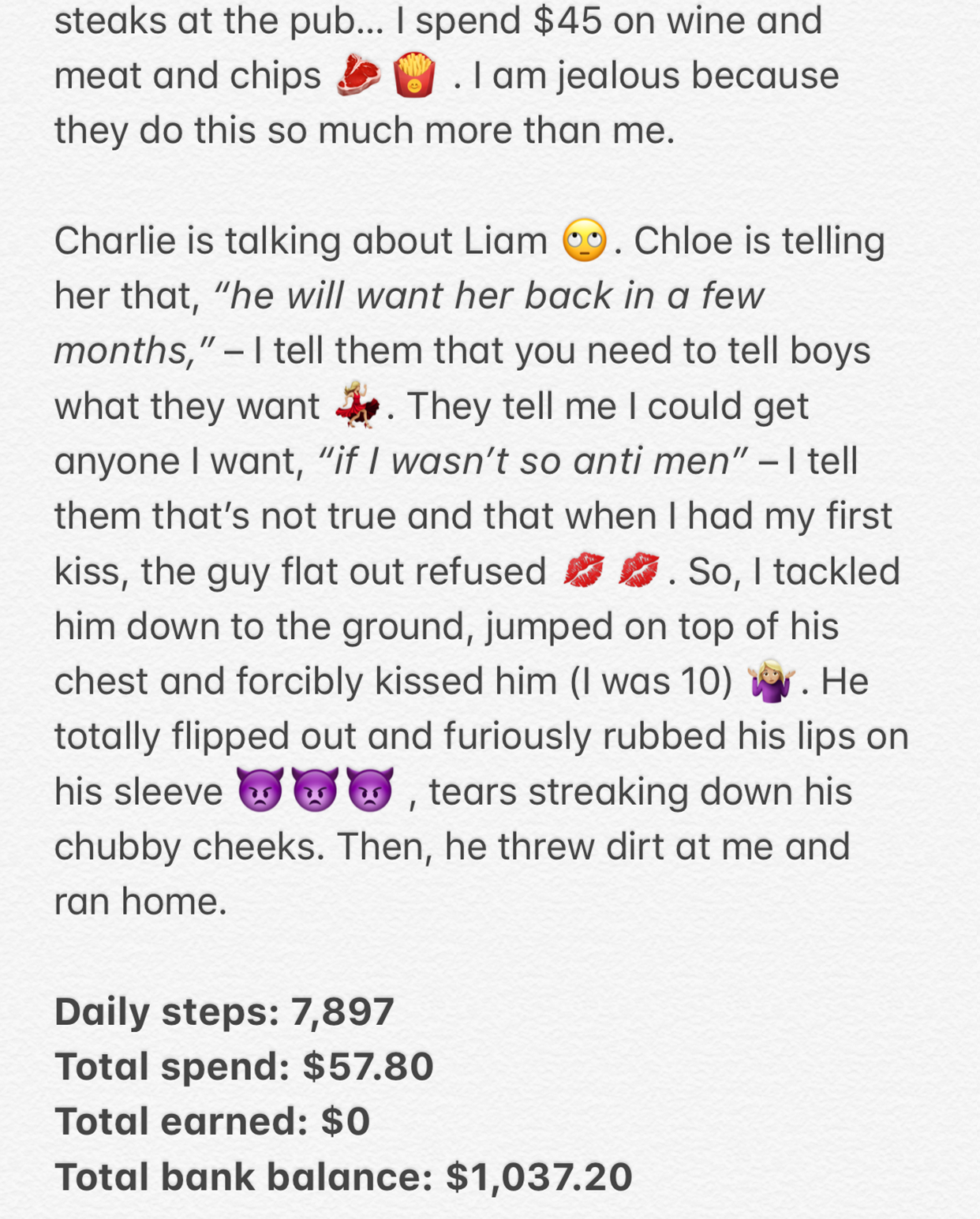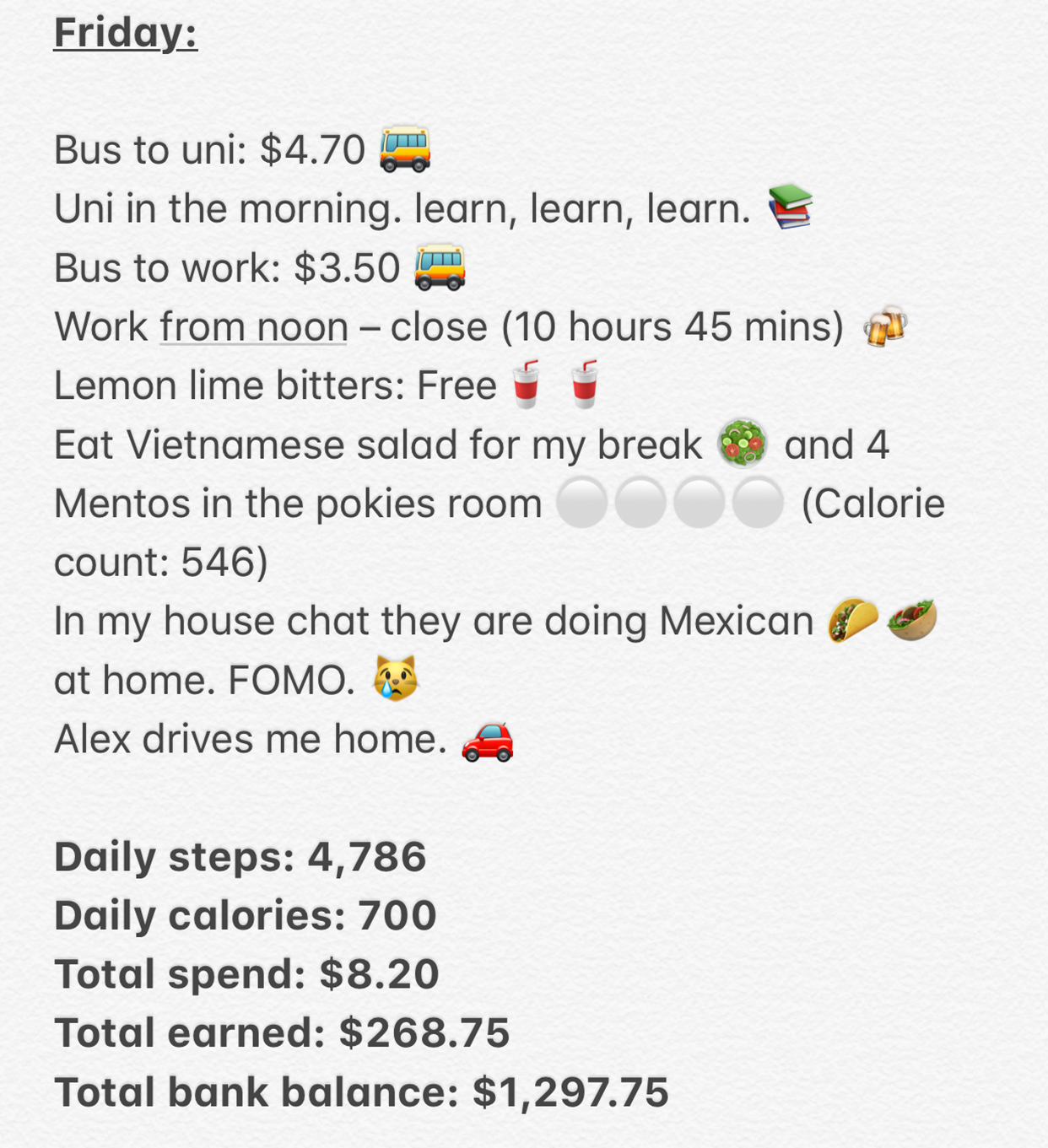 Do you like/hate/worry for Belinda? Do you want to know more about her? She is one of our characters in our book, Grow up. Or, do you want to read Charlie, her roommate's Cash Chronicles?
Grow Up is a The Footnotes owned book that is released for our readers week by week. It's free to sign up and you'll receive the chapter via email.
The book blurb is here. And chapter one is here.
Tell us what you think about Charlie in the Facebook comments.