Welcome to The Footnotes Cash Chronicles. The aim is to encourage people to start talking about their money in real life. What you buy, when, and how you FEEL seeing it all recorded at the end of the week.
This series allows us to think about money without all the stresses of confronting our own finances.
No one is perfect with money.
But talking about money makes us smarter.. We are here to take away the fear and guilt of your weekly spending – even if it's just to learn that someone else is also susceptible to impulse purchases at Kmart.
Name: Haley Karalis
Job: I am studying a Bachelor of Commerce full-time at Sydney University. I am also currently working at my local pub.
Salary: $20,000 a year
Rent / living situation: I live at home with my parents. My older sister still lives at home too. I am pretty lucky, I do not pay rent or contribute to groceries.
Here's my spending: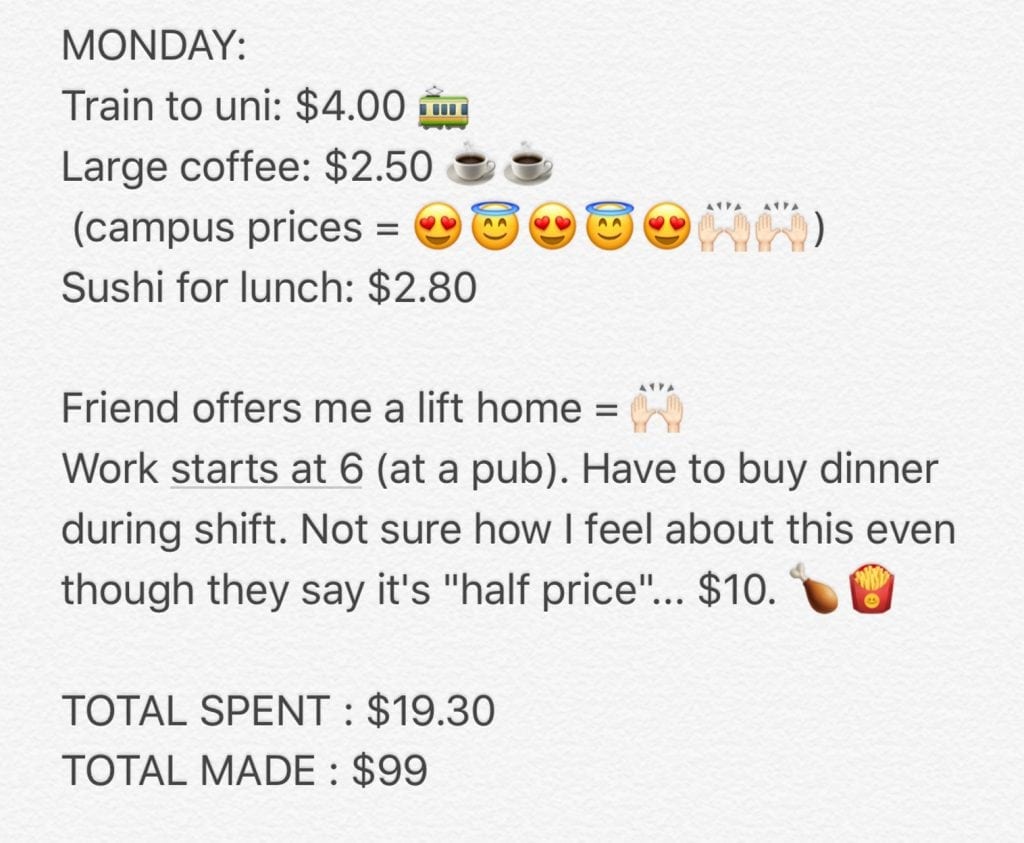 I try to go to the gym three to four times a week. I usually do, so I don't really feel too guilty.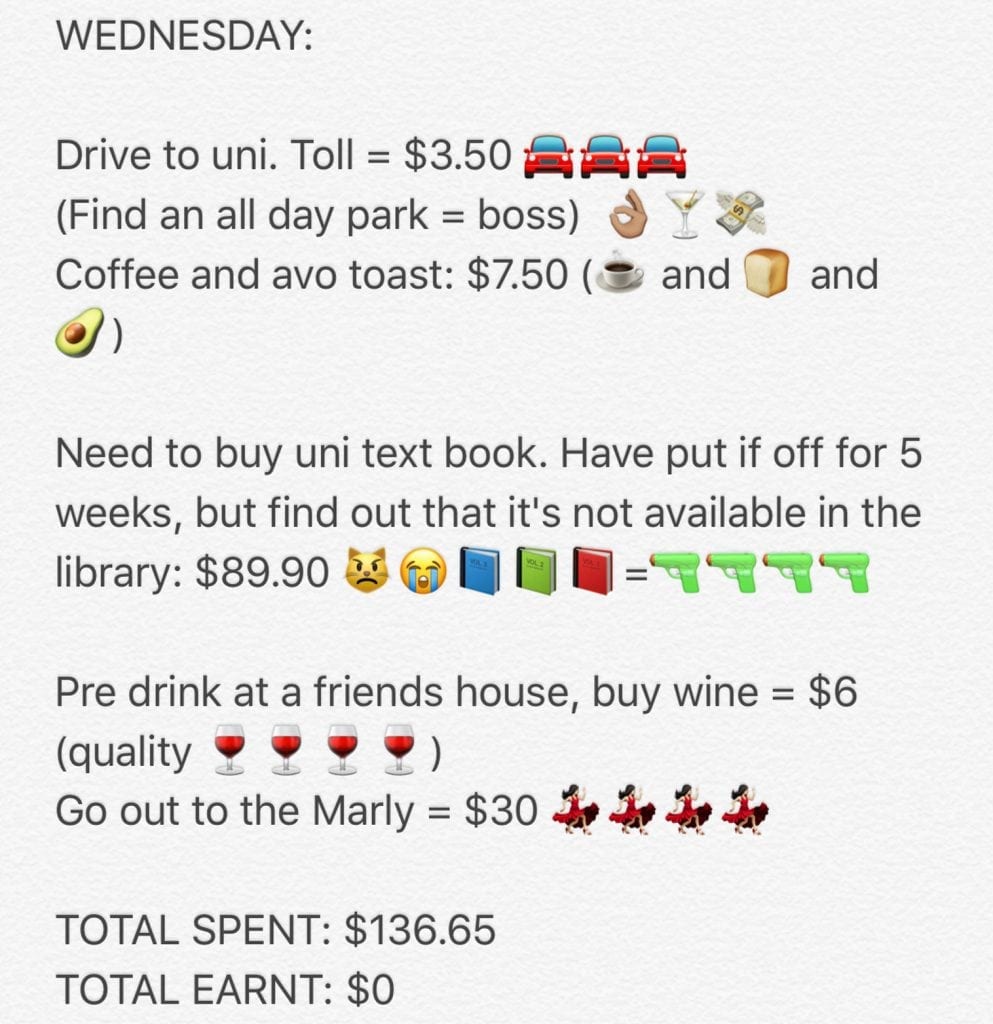 I HATE buying textbooks. They seem like such a waste of money. But the economics subject I do uses textbook activities for tutorial work. Tutorial work is 20% of your total mark, so I really don't have a choice.
I like to go out on Wednesday nights around uni. I pre drink at one of my friend's houses / college room haha.
Really cheap drinks & no cabs!
Sleep at my friends.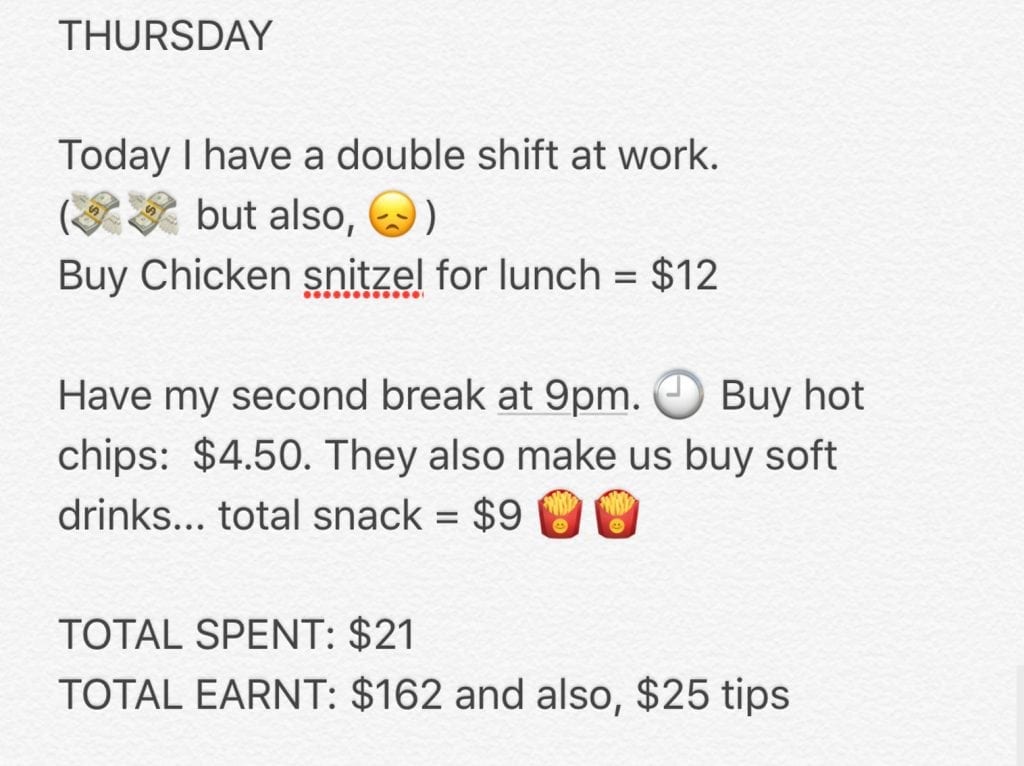 Double shift = hell.
$25 in tips isn't bad though.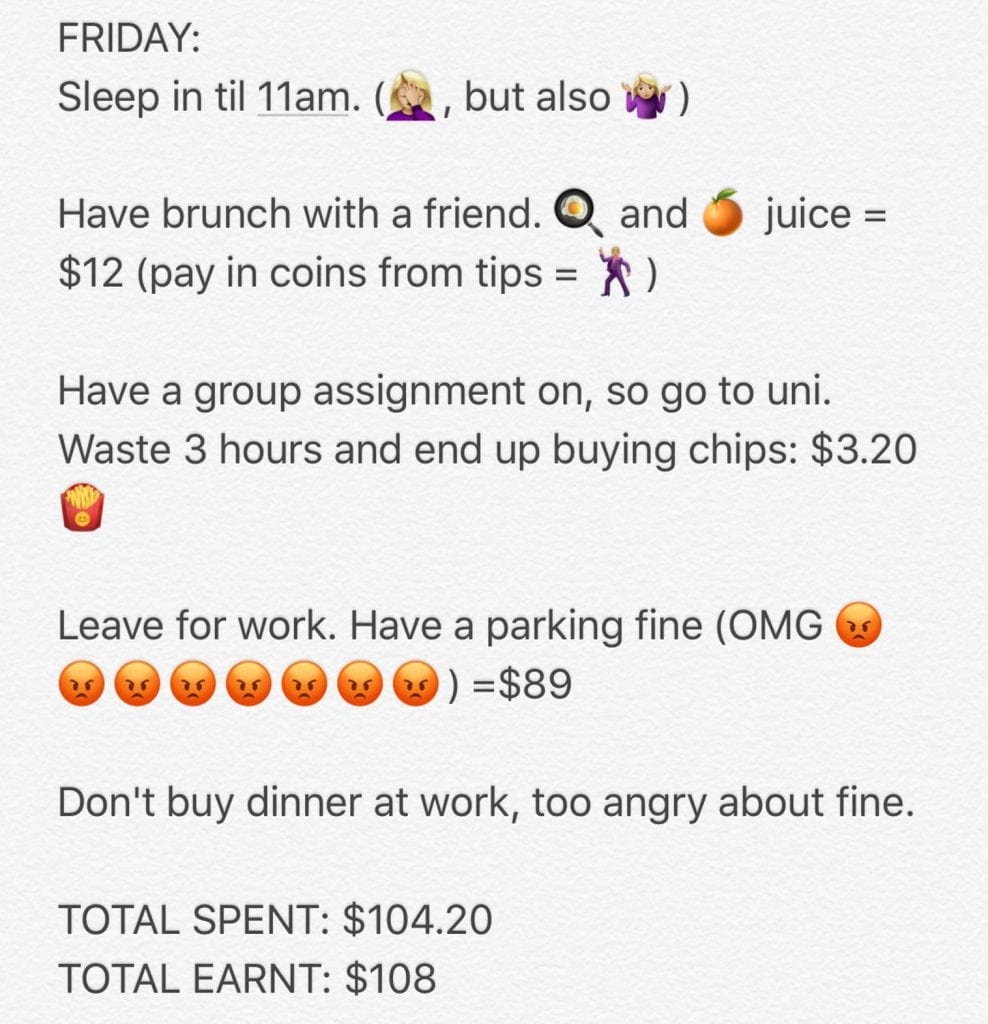 I go to a cafe in Redfern. It's really cute and cheap <3
I can not believe I got a parking fine. Furious. FURIOUS.

The two main blow out items this week were the parking fine (still furious about it) and the textbook (equally annoyed). I wanted to buy some clothes this weekend but it looks like I won't be doing that.
If you want to submit your cash chronicles, get in contact: hello@thefootnotes.com.au