Welcome to The Footnotes Cash Chronicles.
The aim is to encourage people to start talking about their money in real life. What you buy, when, and how you FEEL seeing it all recorded at the end of the week.
This series allows us to think about money without all the stresses of confronting our own finances.
No one is perfect with money.
But talking about money makes us smarter.
Name: Vanessa, 19 years old
Job: I am studying International Relations at RMIT in Melbourne. I also work full time managing a burger shop and part time in retail.
Salary: Around $40,000 a year
Rent / living situation: I live in a bungalow in my mum's backyard with my boyfriend. I pay a small rent every week and my own food and expenses, but luckily not any bills.
Here's my spending: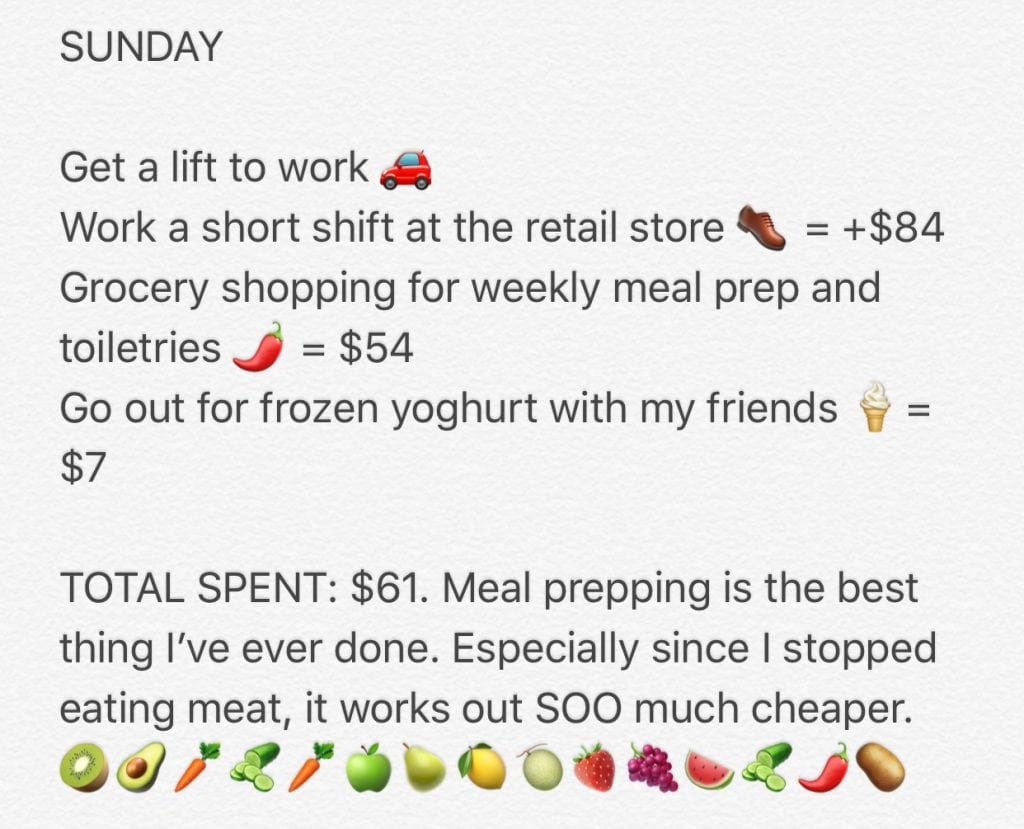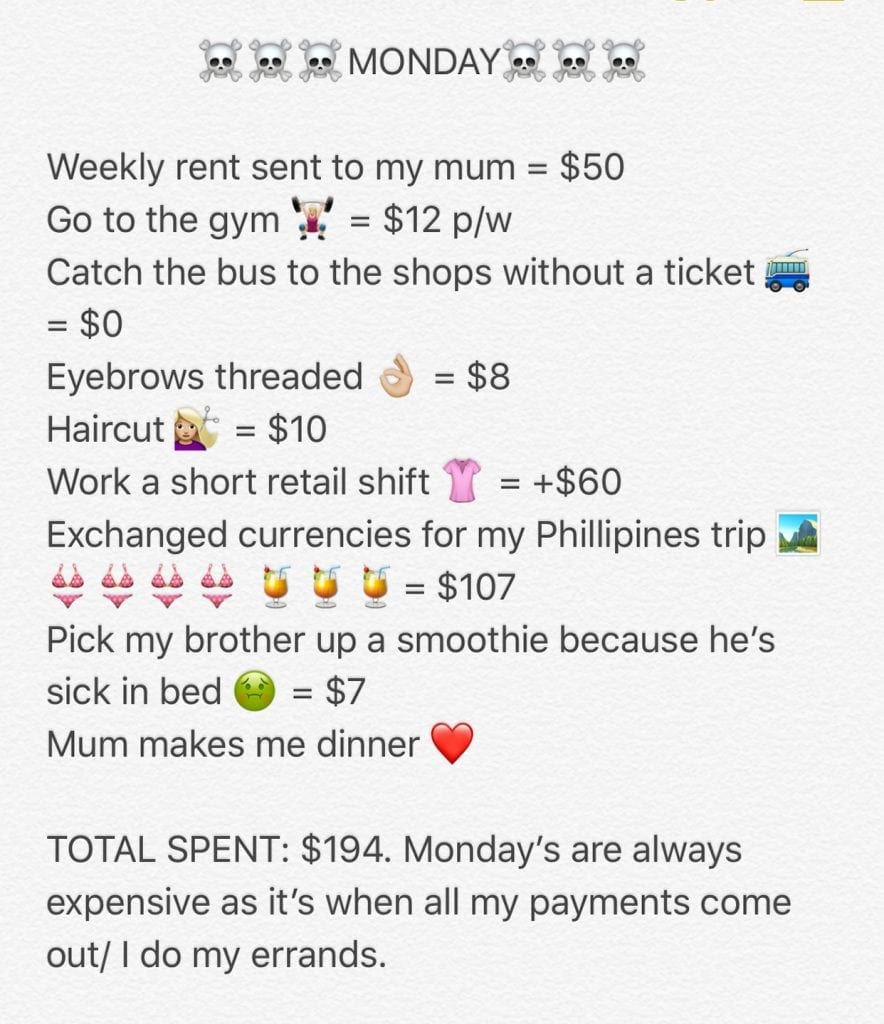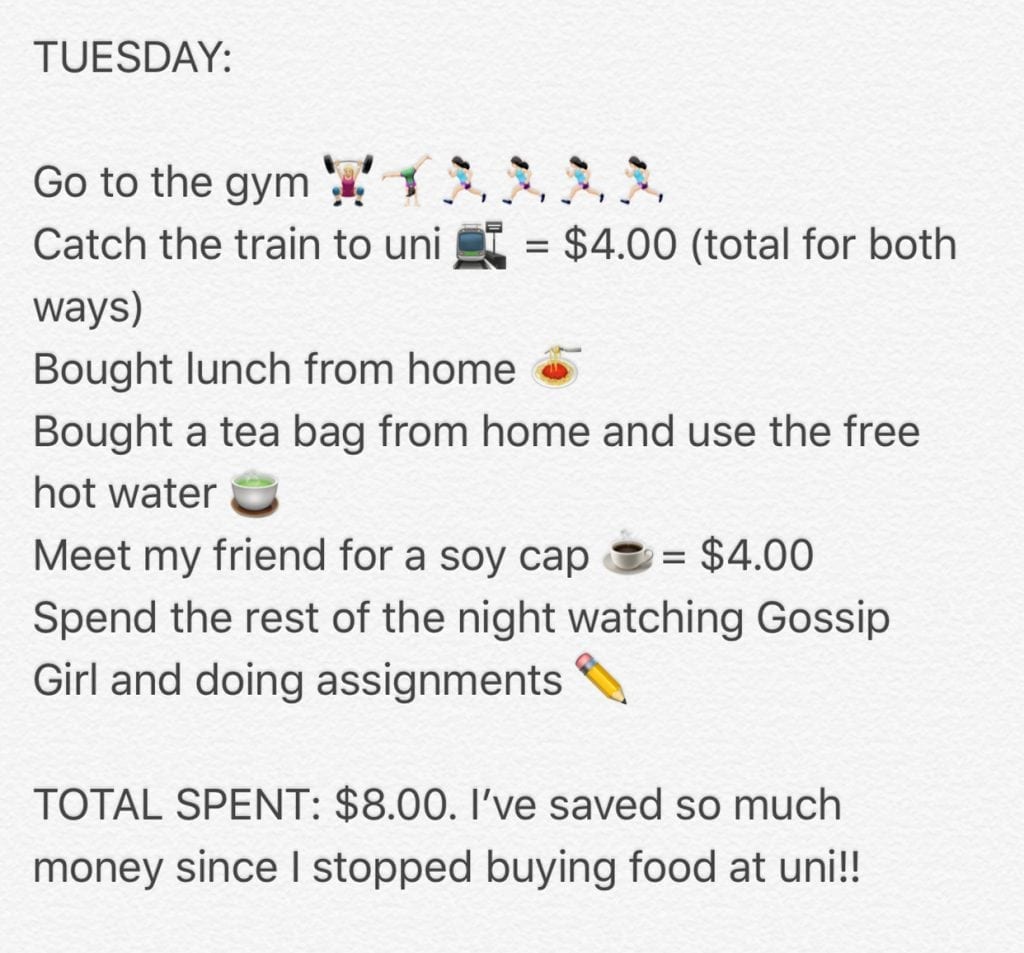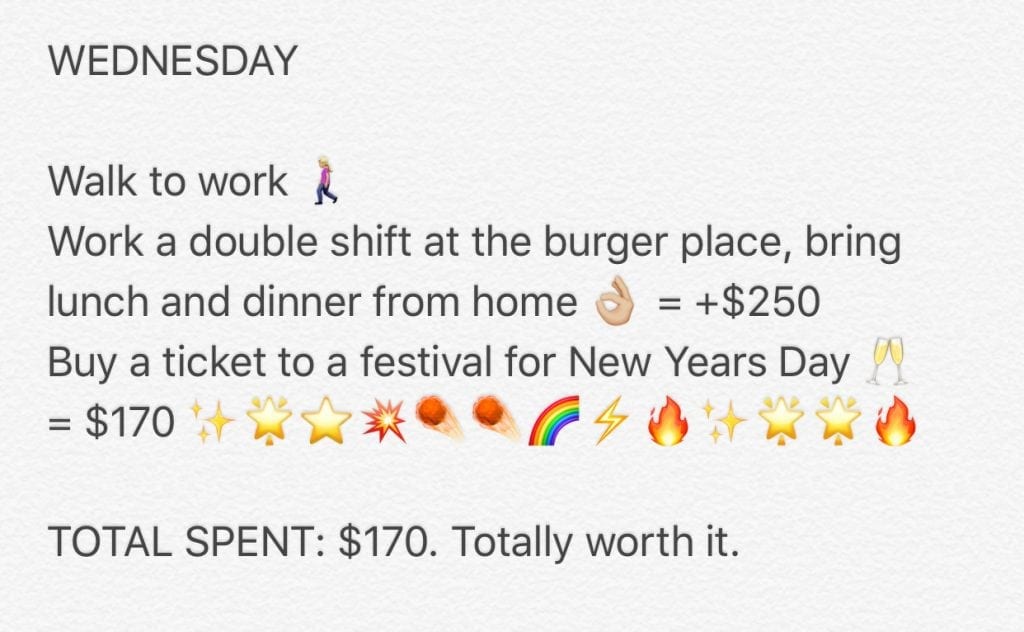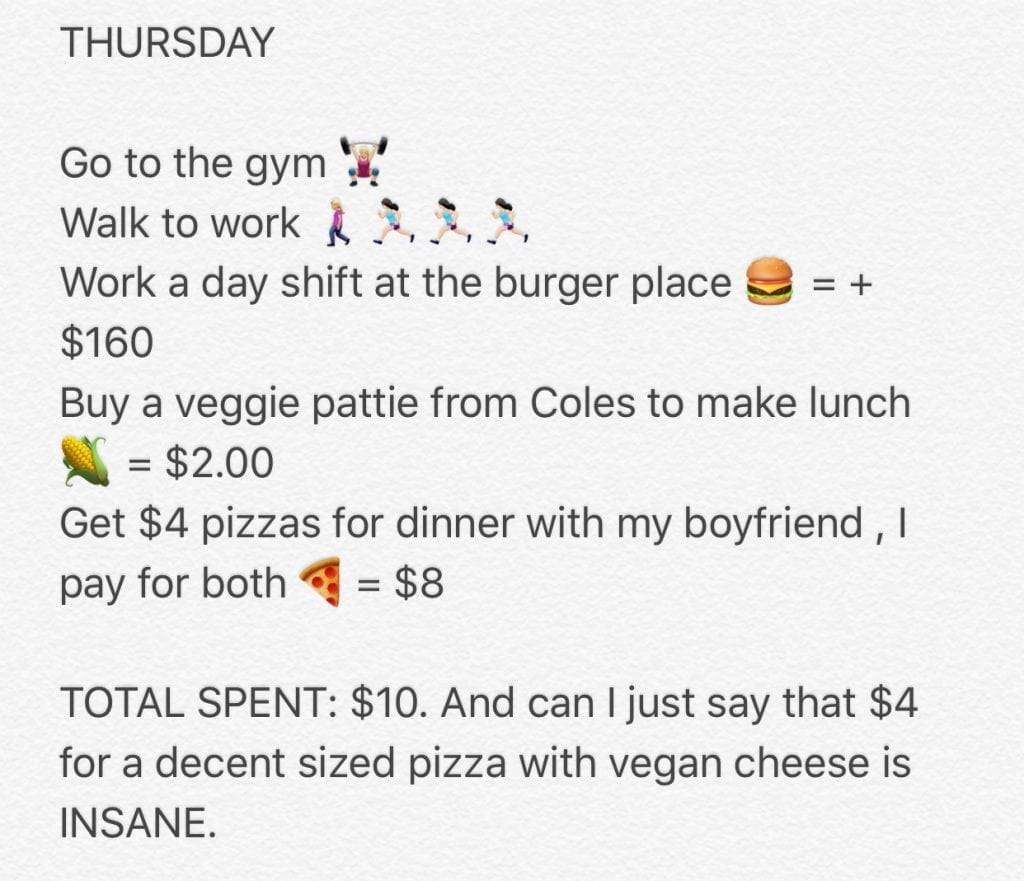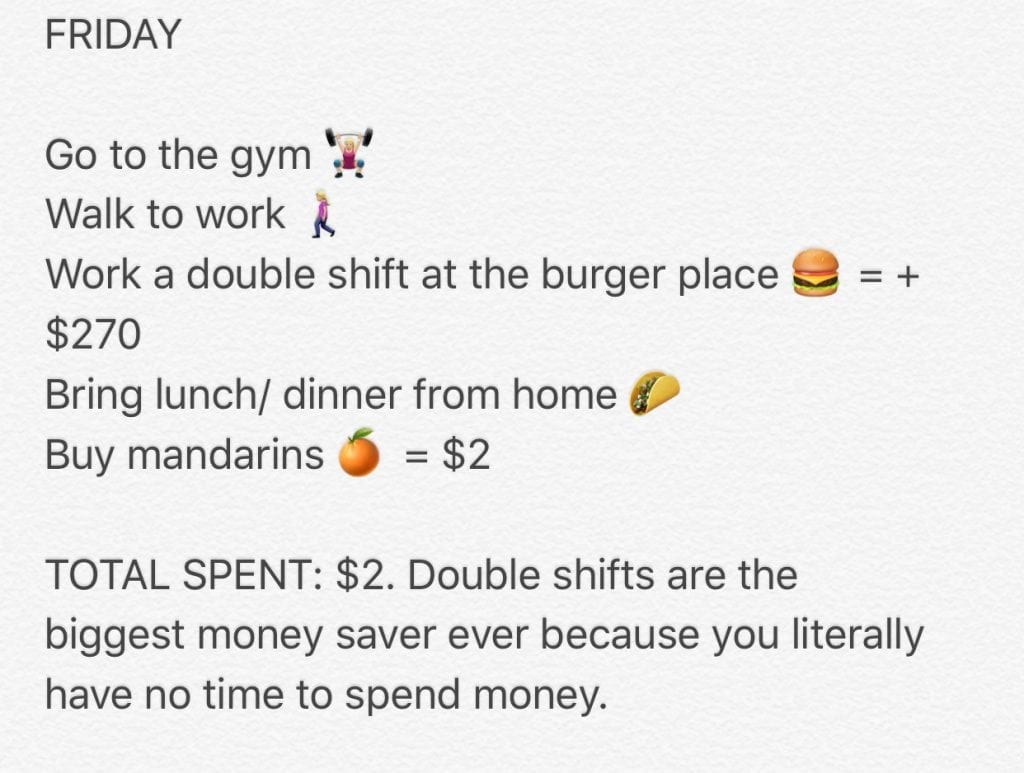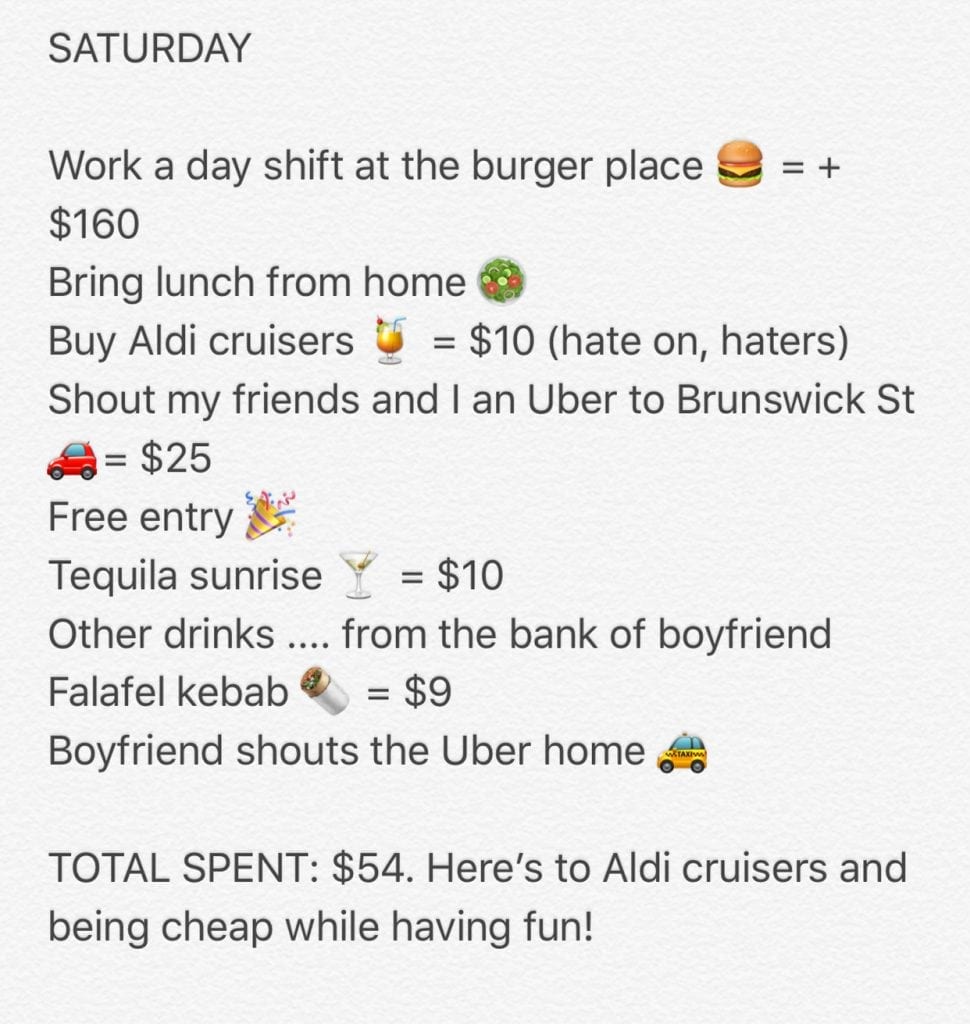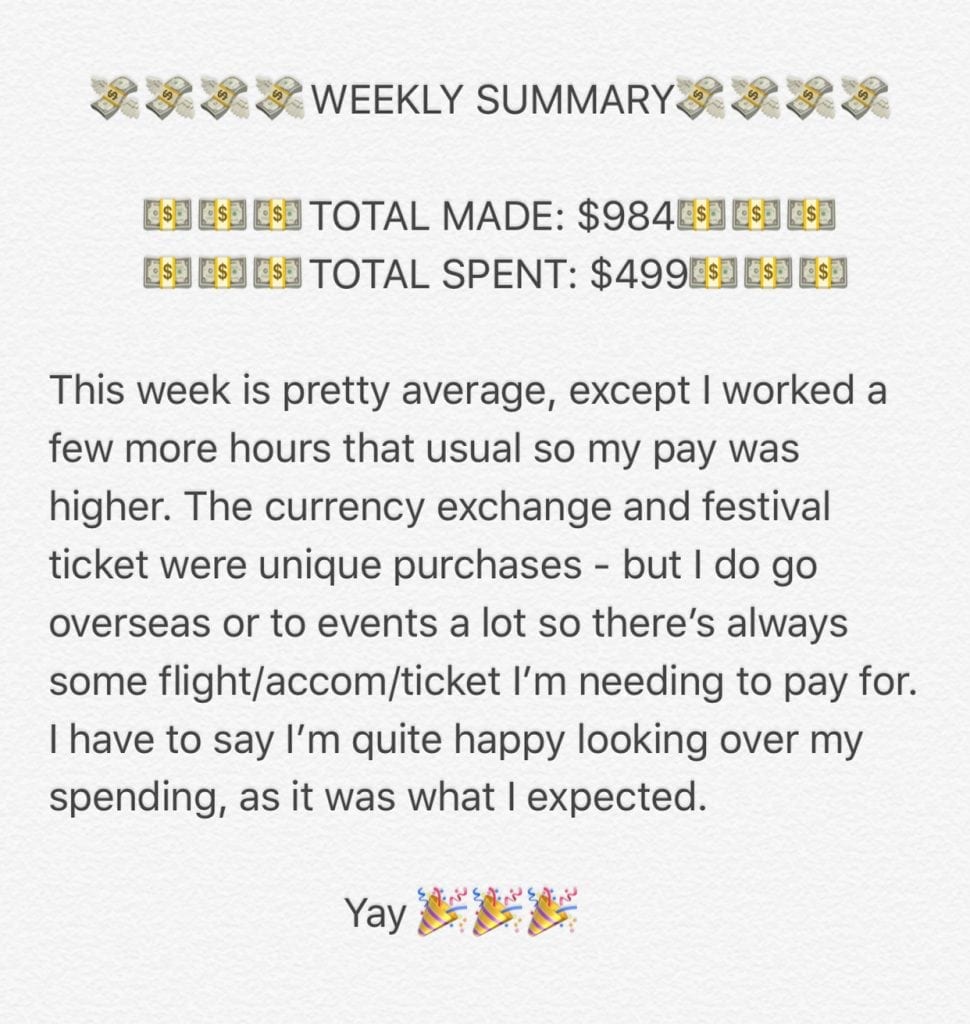 If you want to submit your cash chronicles, get in contact: hello@thefootnotes.com.au