Career Calendar: Our series
This week, a radio producer.
Q: Firstly, why radio?
One of the most thrilling parts of radio production is the creation process, beginning each day with a blank slate, reading the news, picking stories to be covered and developing content. I love it.
Though, I'd say the best part of working in radio is knowing that you are able to share important information that can help a community. For example, when the bush fires were on our broadcasts were affecting and informing the whole community about the state of the fires. Or, when there was a shooting in Hornsby earlier this year, a man on the scene who was actually shot with shrapnel called in to break the news with our listeners as it was all unfolding. It's an amazing media to work in, everything is in real time, and this immediacy means that you are often the first media breaking news to people.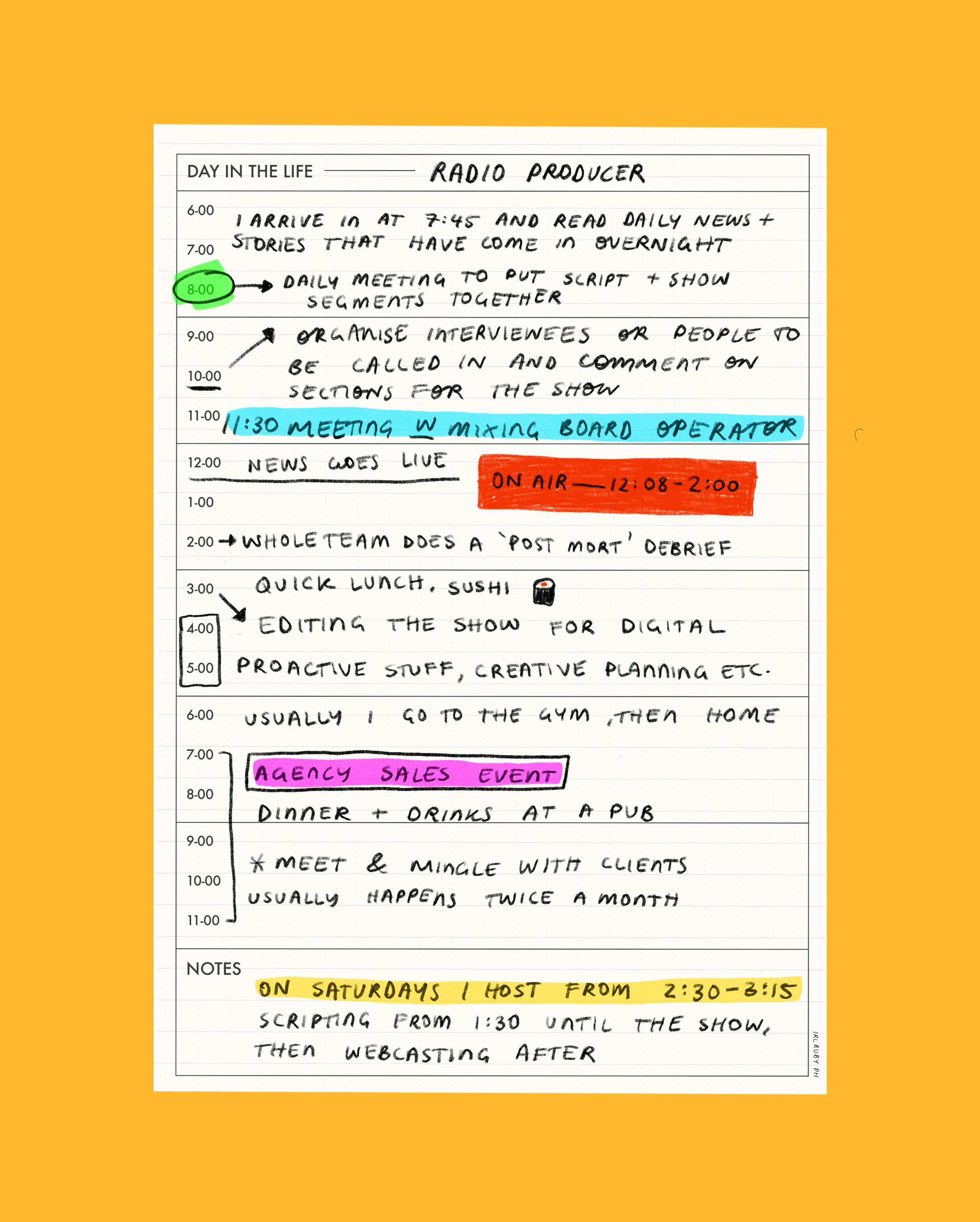 Something that I've learnt is that
How did you get in the door:
I began as a work experience kid! Something that I've learnt is that enthusiasm breeds interest, and what I mean is that I was really dedicated to my work experience, I went beyond the task required, I asked tonnes of questions, showed that I was interested, and that I could be taught; and if you are like that then your employer is really happy to invest the time in teaching you.
Don't approach work experience as if you know it all already.
After my first stint of experience I was able to find casual work at the station on reception, and after my shift would finish I'd volunteer to work with the team on the show to develop my producing skills – answering phones – understanding how the production team feed information through to the host. After I'd become competent with my work experience work, the station offered me some summer work producing shows while people were on Christmas leave, and that's where I really started to get a handle on the role.
I really loved it, seeing a show come together live on air. So I kept working part time producing when I was at University and when a job opened up on the show I was offered the position straight after University.
Illustration by 
Ruby
 PH (@irlrubyph)