Here's a guide to starting the best (and highlighter-filled) beauty career you can…
Let's get started with a hot tip: an internship is a great place to start.
At the end of the day, your beauty career can and will be so much more than organising body lotions and draping artful 'smears' of lipstick for the next editorial but we all begin somewhere. You'll do better if you donate your time to industry experience (i.e. not just cleaning makeup brushes for 20, 30 or 40 minutes). Trust us.
We spoke to some top notch beauty editors, makeup artists, brand managers and marketing teams and they've laid it all out, 'spilt the nail polish' so to speak, on what they wish they knew and how you, as a future intern, can impress them.
Here are your Beauty Intern Report Cards:
MOR Boutique Senior Marketing Manager: Courtney Sims
If MOR Cosmetic's list of achievement's were trophies, that display case would be mighty full. Boasting awards for innovation and creativity, a place on the BRW's Fast 100 list and a Cleo Best Beauty Award among many accolades, the marketing gig for this brand is no small task.
On that note, let us introduce Senior Marketing Manager, Courtney Sims.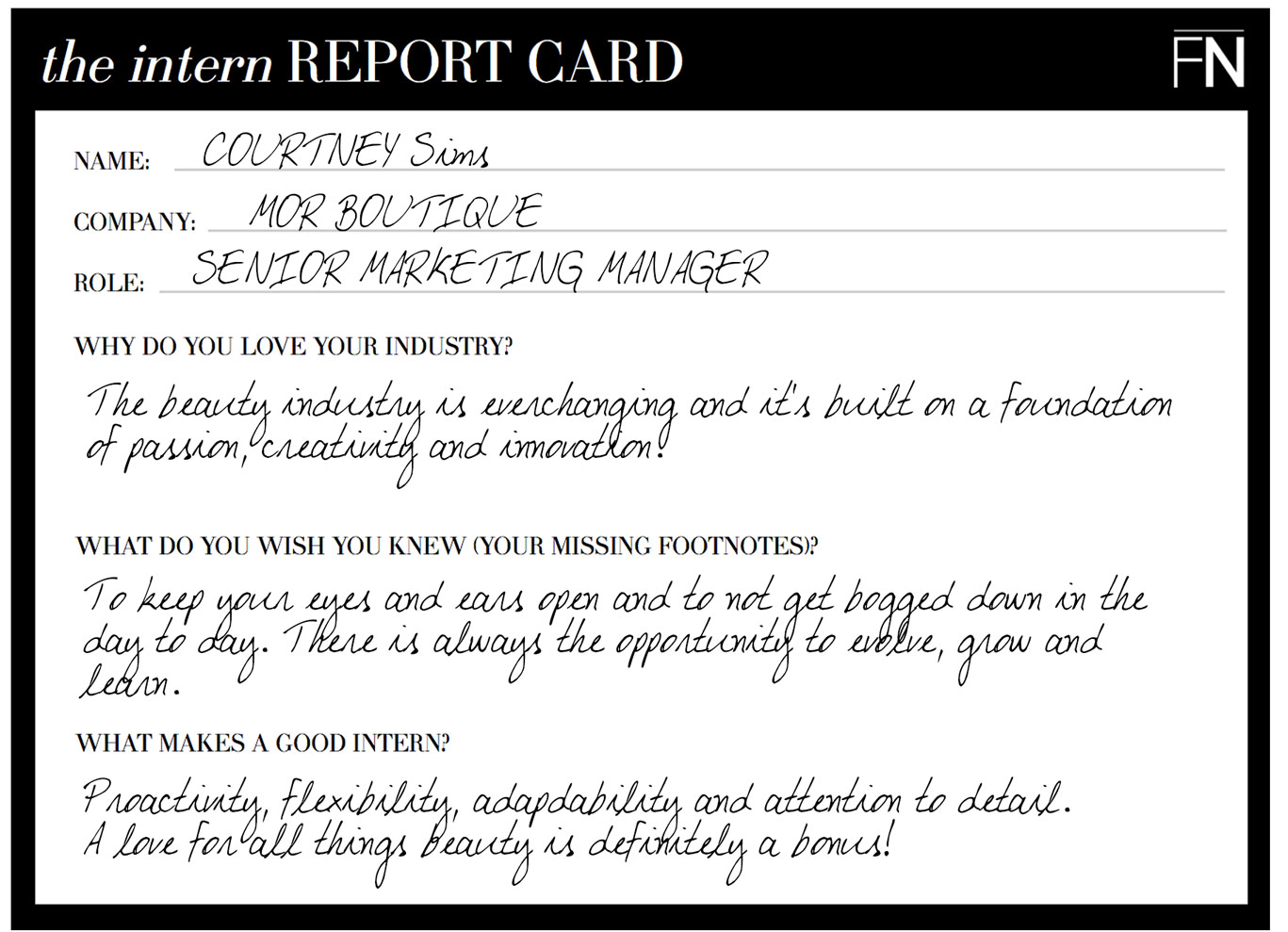 Takeaway: There's light at the end of the organising-body-lotions-tunnel.
RUSSH Magazine Fashion & Beauty Director: Billie Iveson
When the kind of gal for whom thousands upon thousands look to for fashion and beauty inspiration has something to say, you listen up. Especially when that someone is Fashion and Beauty Director at independent fashion magazine, RUSSH.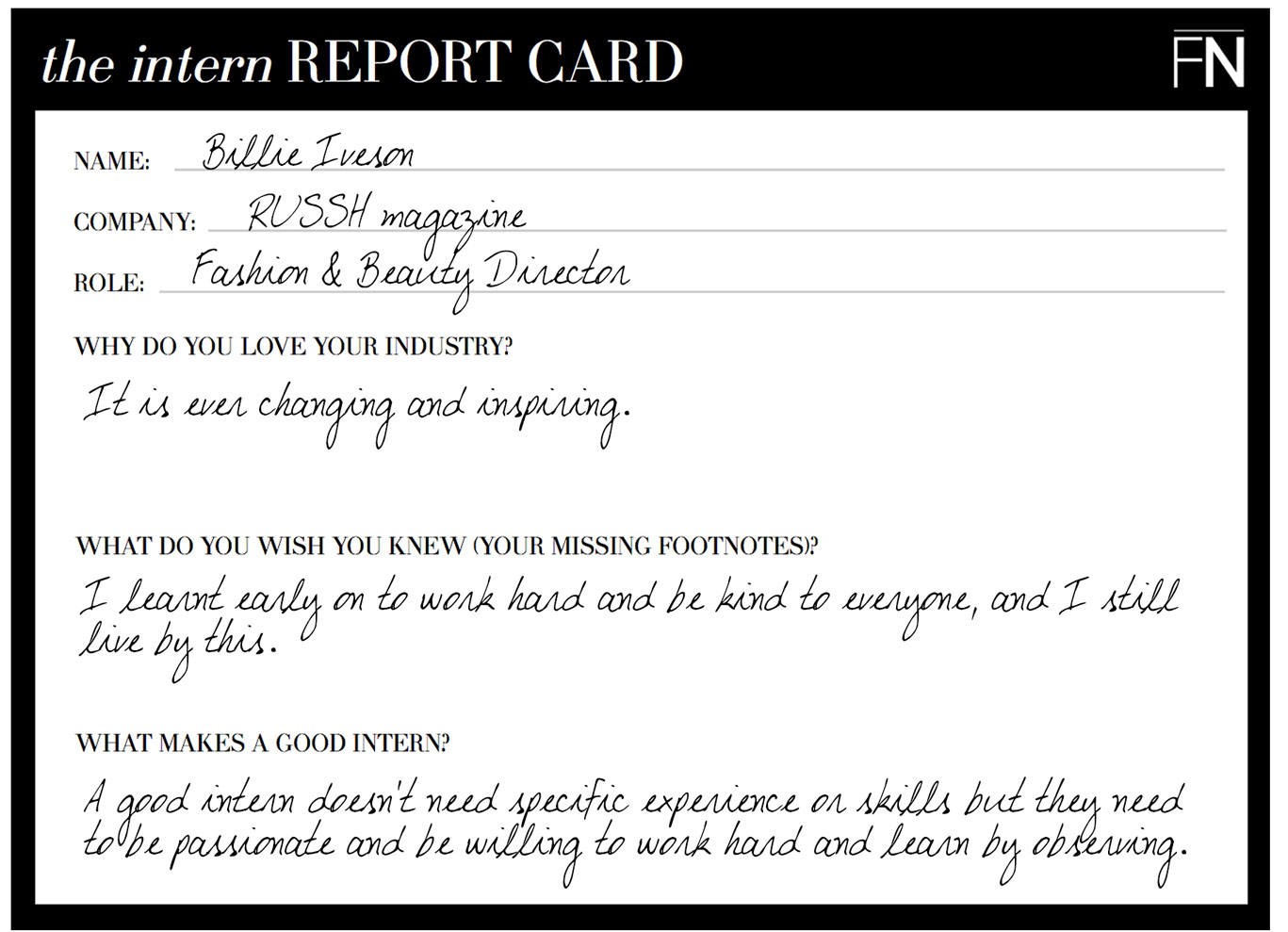 Takeaway: You may look but don't touch.
From working on Hollywood feature films like The Da Vinci Code, to London Fashion Week and even Buckingham Palace, only experience could gift advice as golden as Makeup Artist Bonnie Gillies'.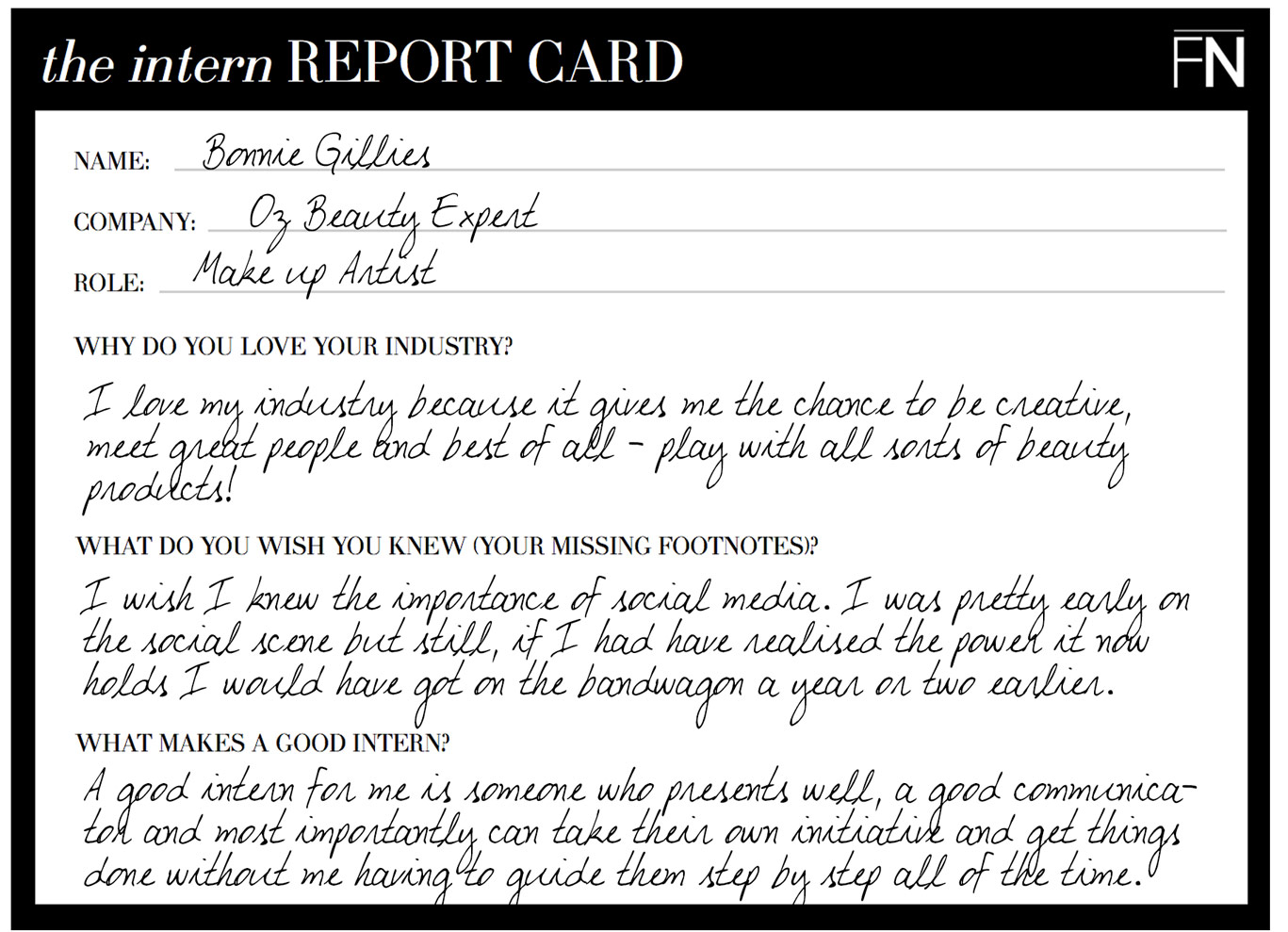 Takeaway: Social media is the bronzer of business. It makes everything glow.
POPSUGAR Australia Beauty Editor: Jessica Sarah Arrowsmith
When your publication is receiving a standard 100 per cent readership growth year-on-year, then we'll let you fill in a Report Card. Until then, listen and learn to Beauty Editor Jess, as that's exactly what POPSUGAR Australia is doing.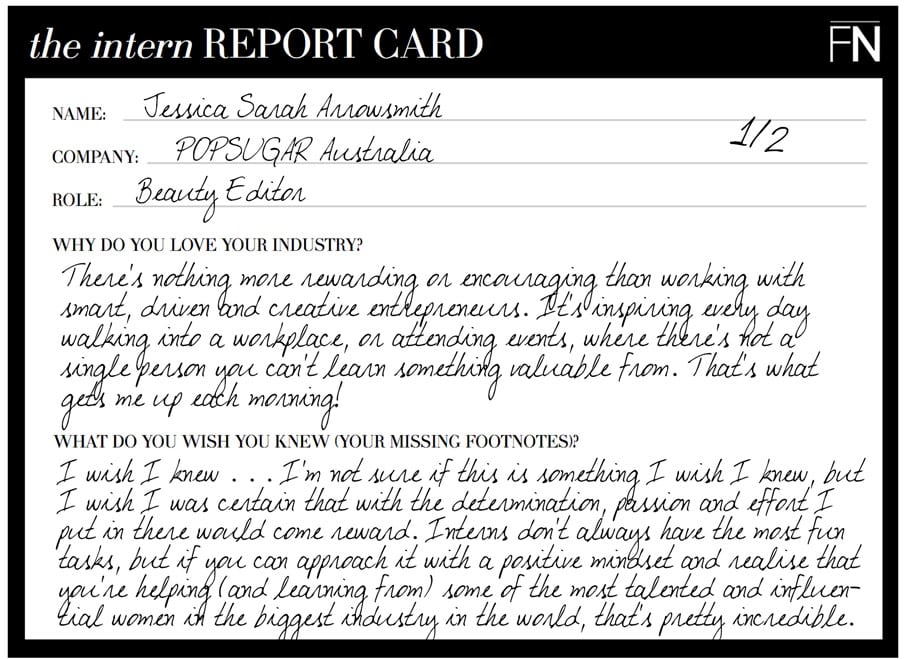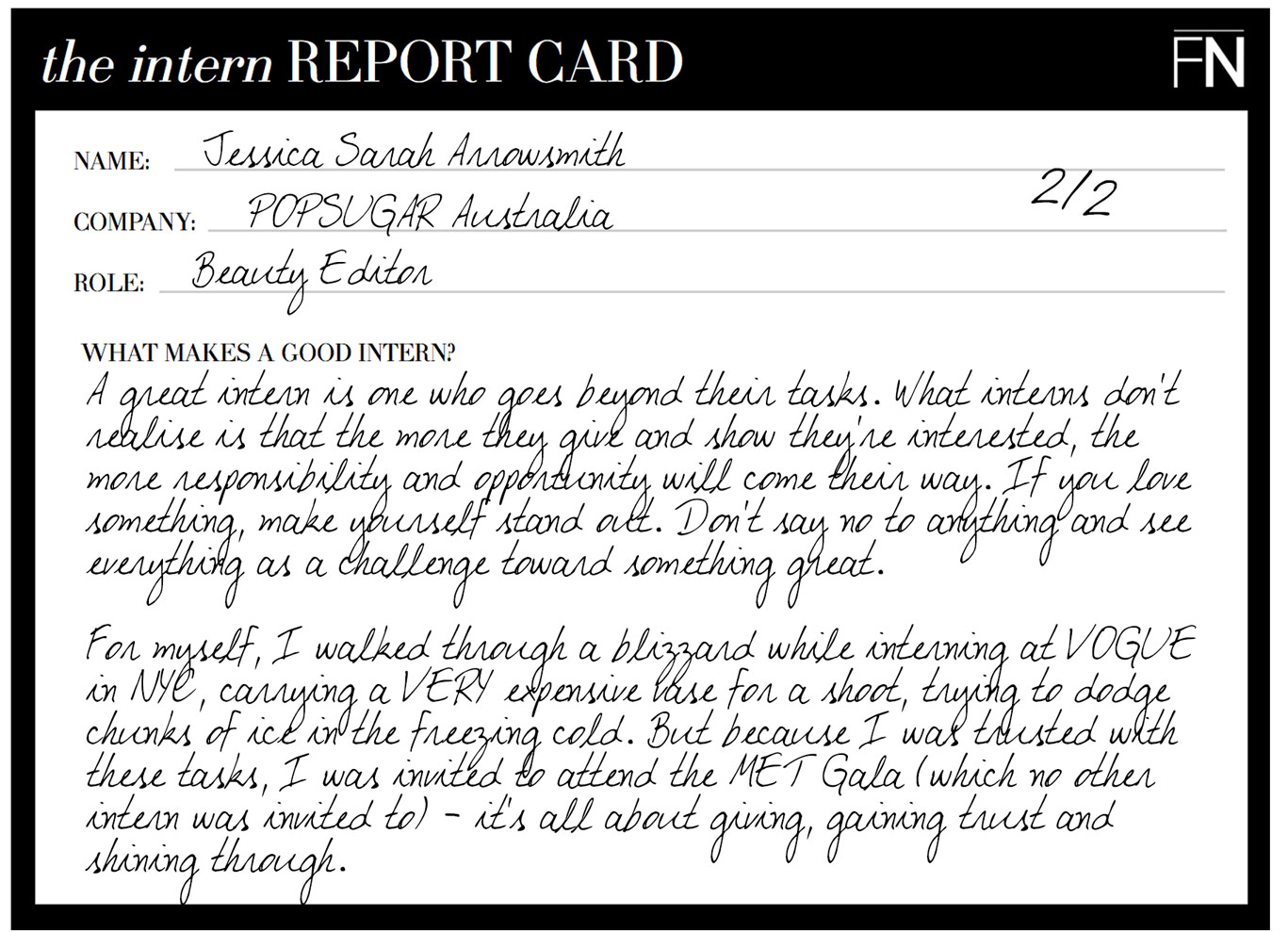 Takeaway: You might get invited to the MET Gala!
Reload Agency Make Up Artist and Hairdresser: Andrea Black
Asher Keddie, Isabelle Cornish, Danii Minogue, Terry Biviano, Natalie Imbruglia, Erika Haynatz, Jess Mauboy, Jennifer Hawkins, Rebecca Gibney, Toni Collette… Oops, sorry for dropping those names all over the page just now, but you're going to want to read Andrea Black's little black book and mind her counsel…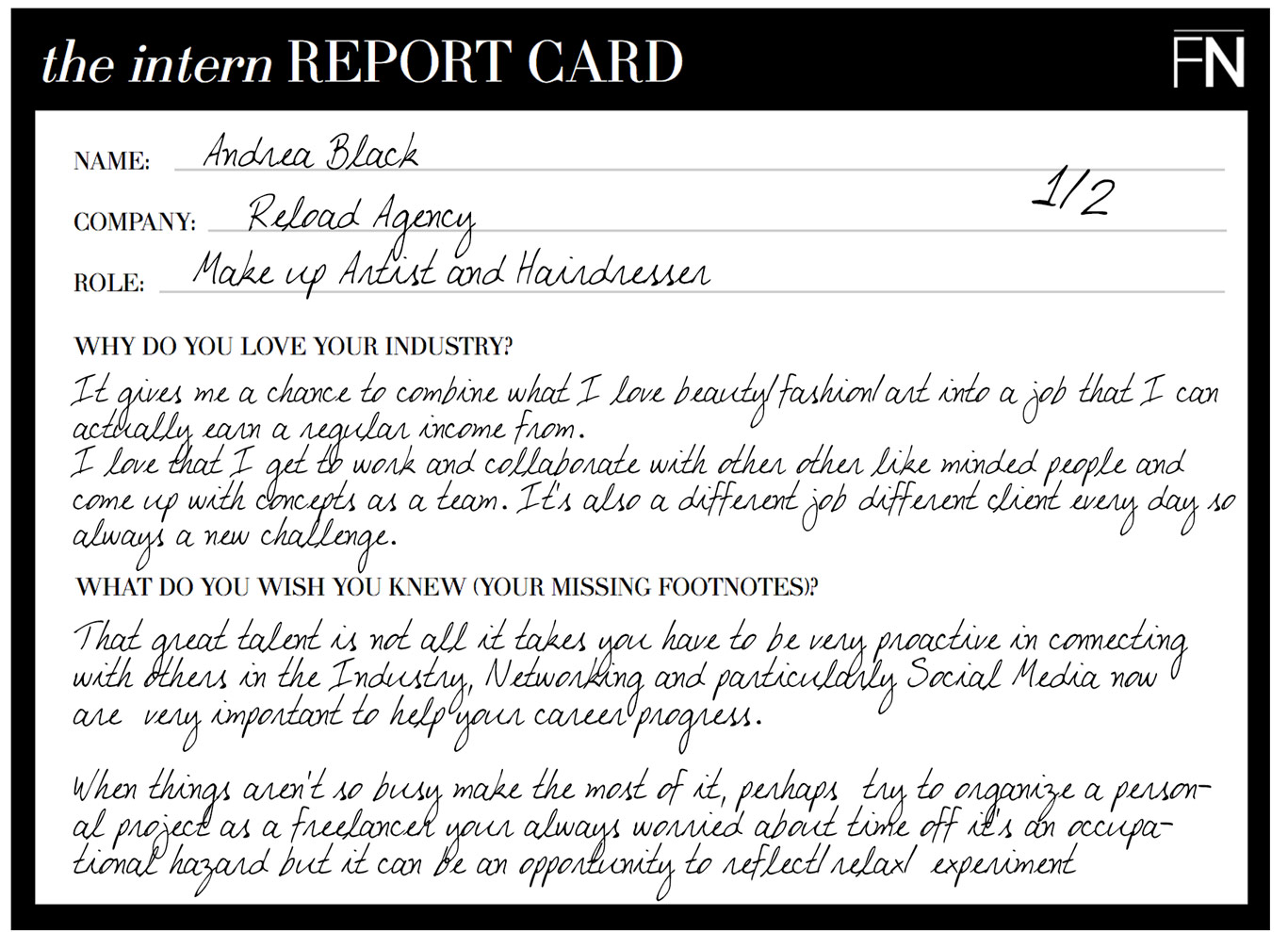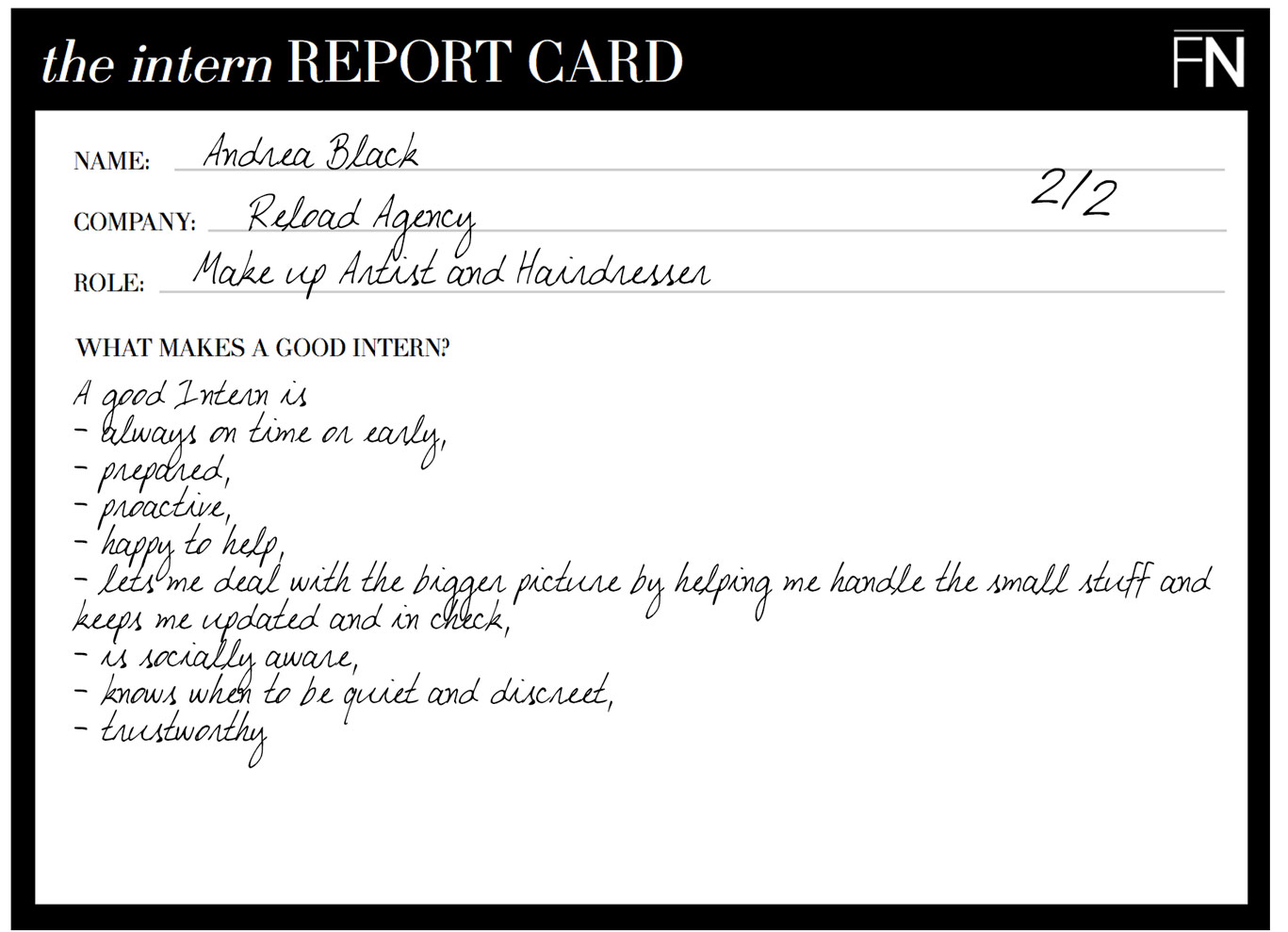 Takeaway: It takes more than talent to work your brushes over these big names.
Brows Founder: Sharon Lee Hamilton
Eyebrows are sisters not twins, unless you visit "The Brow Guru" – Vogue.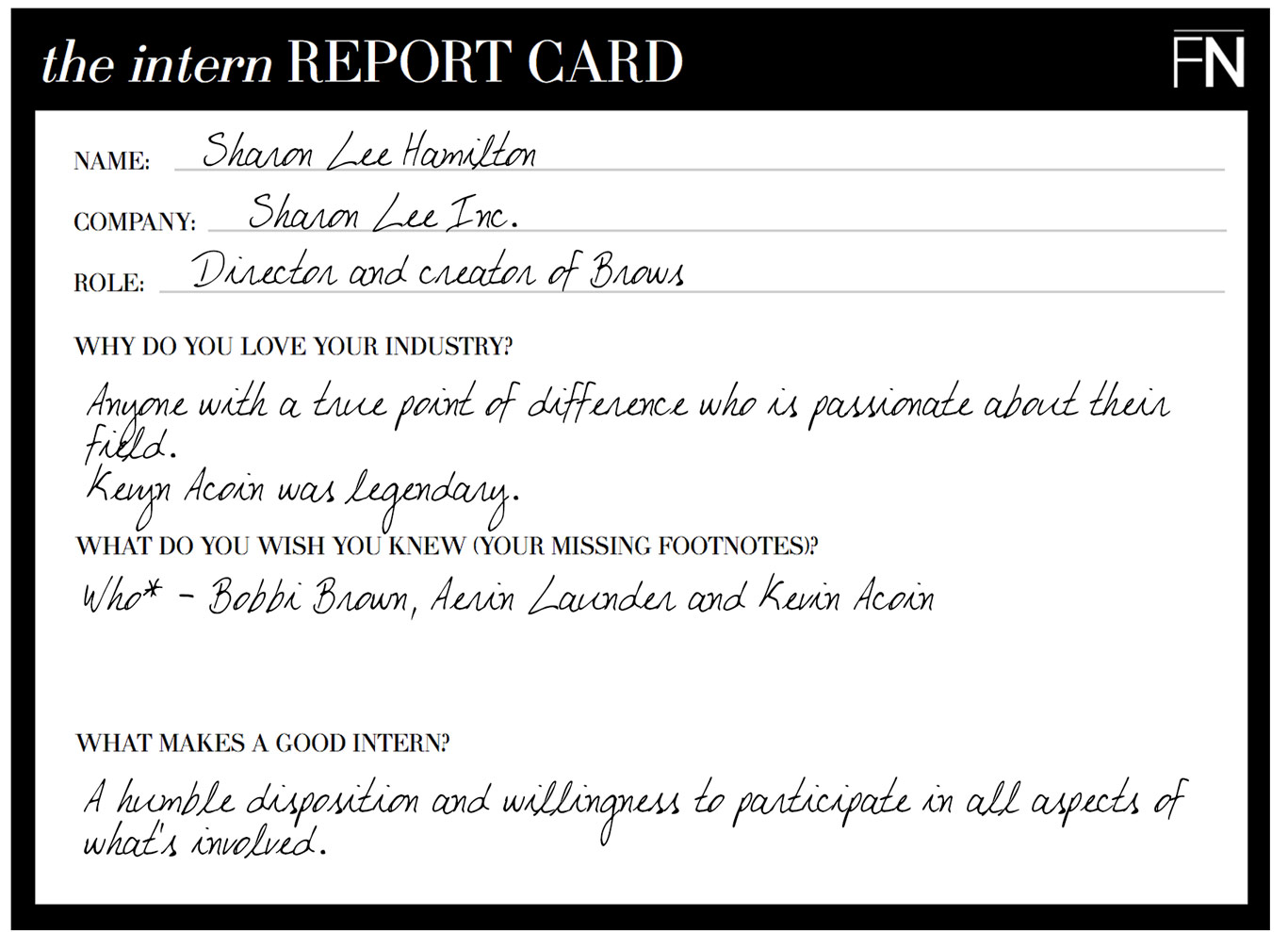 Takeaway: It's not what you know but who you know.
So you've got the foundation for your beauty career, but OMG, what foundation would you use for a runway look or date night? Trust us, it matters.