We chatted to Jane Alver who studied Arts, became a lawyer, got her Masters in Women's studies at Oxford and is now doing a Ph.D. in Canberra.
"I thought I was going to go into politics, so I did a summer internship down at Parliament House. I was a young woman and I spent a lot of time having people comment on what shoes I was wearing… It really got me interested in some of the ideas behind policy and changes that could be implemented."
To get you in the mood our picture editor has selected the best photos from women's rights protests around the globe in the last 24 months.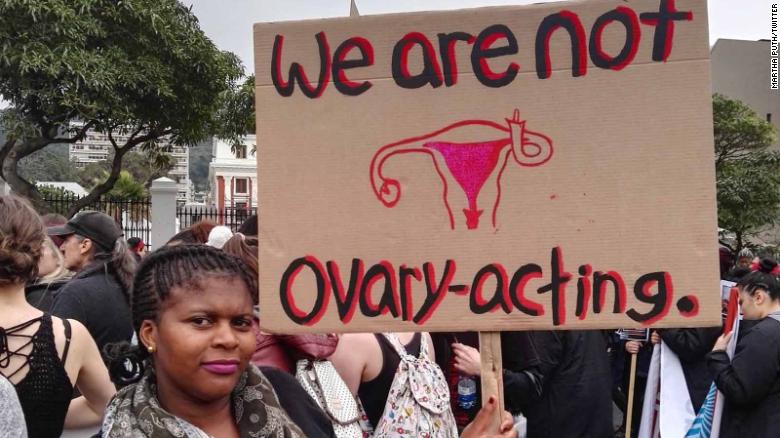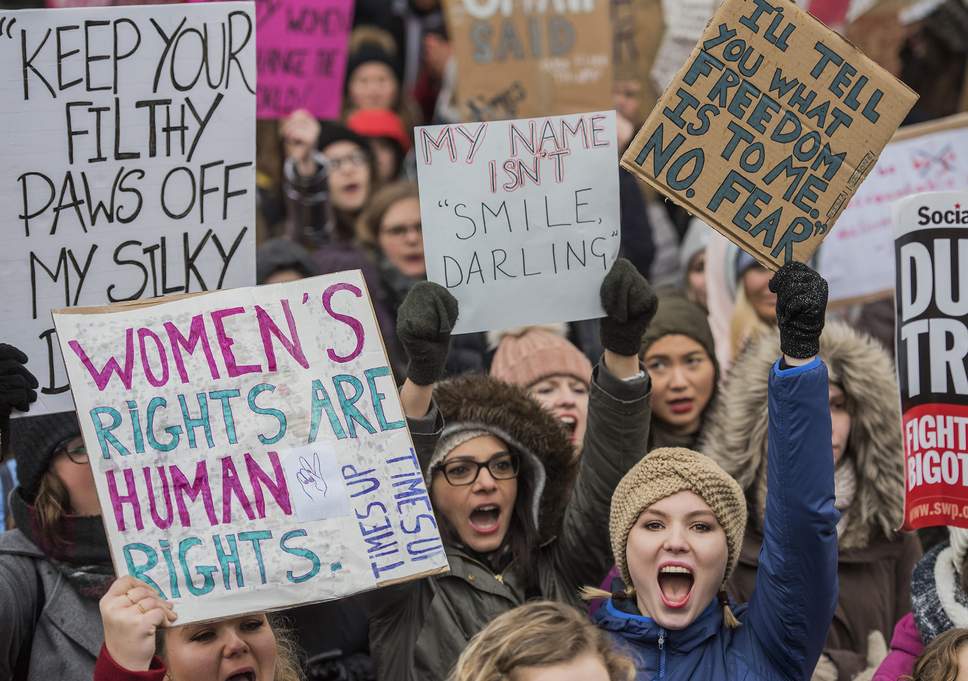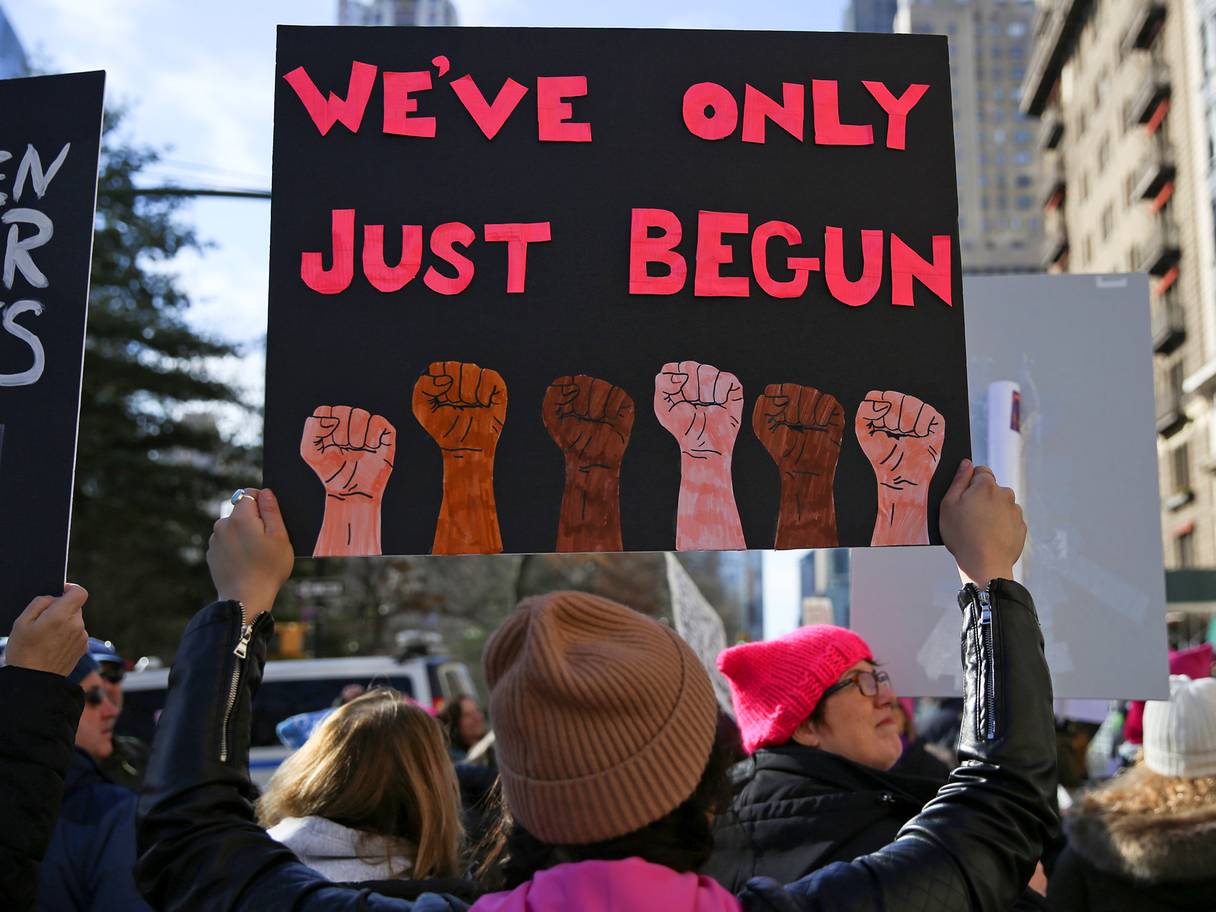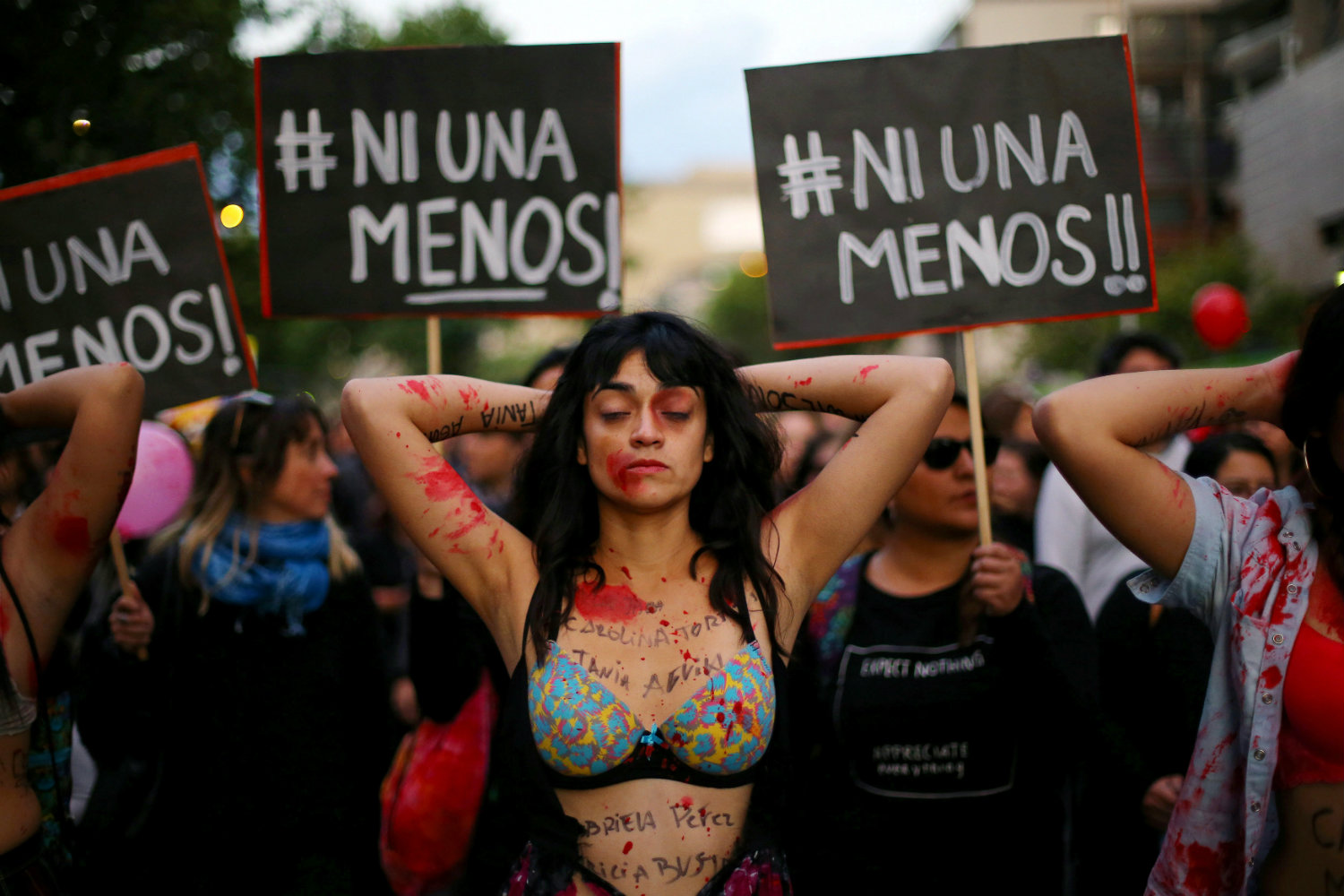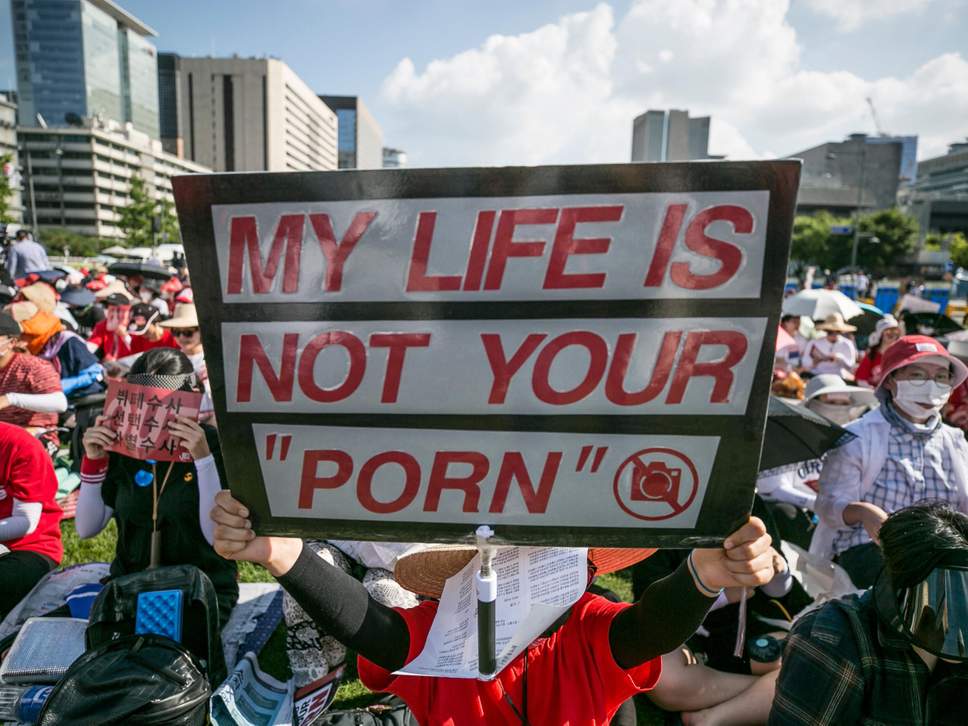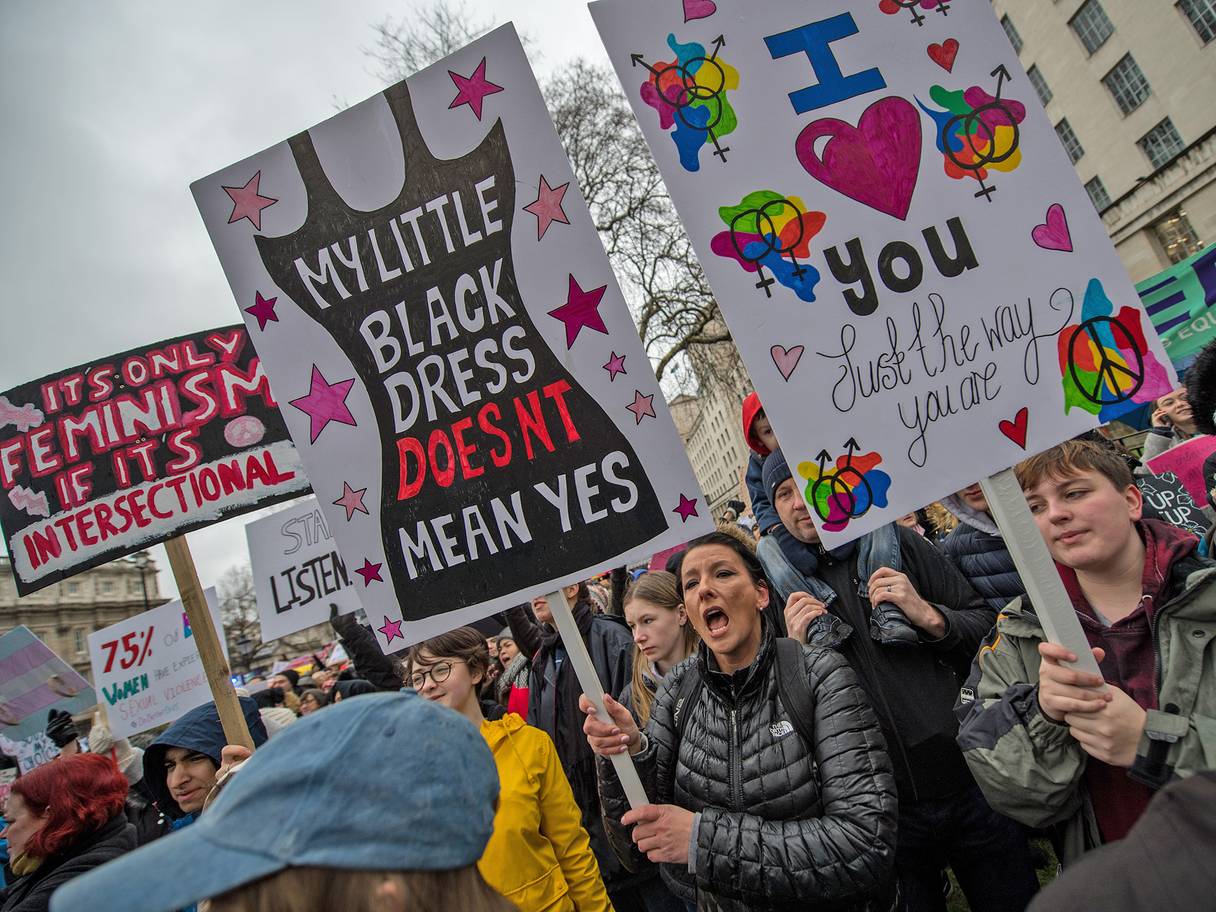 What does it actually mean to work in 'policy. Can you give us an example of the kind of work you do?
My first policy role is a good example. I worked for the Department for Women in the New South Wales government and we were looking at how to increase the leadership and participation of women in decision making roles. So we wrote a book, called 'Hands up for Women in Council' to try and get more women to run for local council positions.
We also did a road show all around New South Wales with high school girls called 'Girl Savvy' where we talked about financial independence and not relying on the dream that a man will come in and sweep you off your feet and that will be the rest of your life.
Other policy roles I have held included working on Indigenous employment policy and community development, asbestos safety, professional standards, implementation of international labour standards and legal policy.
So, when you studied your Masters degree in women's studies, what did you learn in that?
I was looking at increasing gender diversity on corporate boards. I interviewed Australian women board directors to see if we could introduce legislation that they had just introduced in Norway around quotas on corporate boards.
A lot of the Australian women interviewed said that they didn't think the context was right at the time for that to be introduced. That was a matter of looking at the barriers and looking at where the opportunities were and how could you actually find ways forward.
In that case I didn't argue that it was just a nice thing to do, I really looked at it from a risk management perspective and I looked at why it was important to have a diversity of views in decision making. It's looking at how you come at things from a new angle that might actually prompt someone to look at something in a new way.
What do you say to people who are against quotas because they think jobs should be given on merit alone?
We're not talking about taking away merit. But when you look at quotas it's not due to merit that all the women have been overlooked. There's plenty of women who deserve this position, but they are overlooked because constantly they're not in the right golf club, or they didn't go to the same boys school or whatever it is.
It's not an "either/or" situation. You're not a quota or you get there on merit. The argument goes that these women have every single skill to serve that position, but they just get overlooked for other reasons.
I think that's a false binary to say that I want to get there on merit, not as a quota. Have you seen that picture where you've got the difference between equity and equality with the boxes and looking over the fence?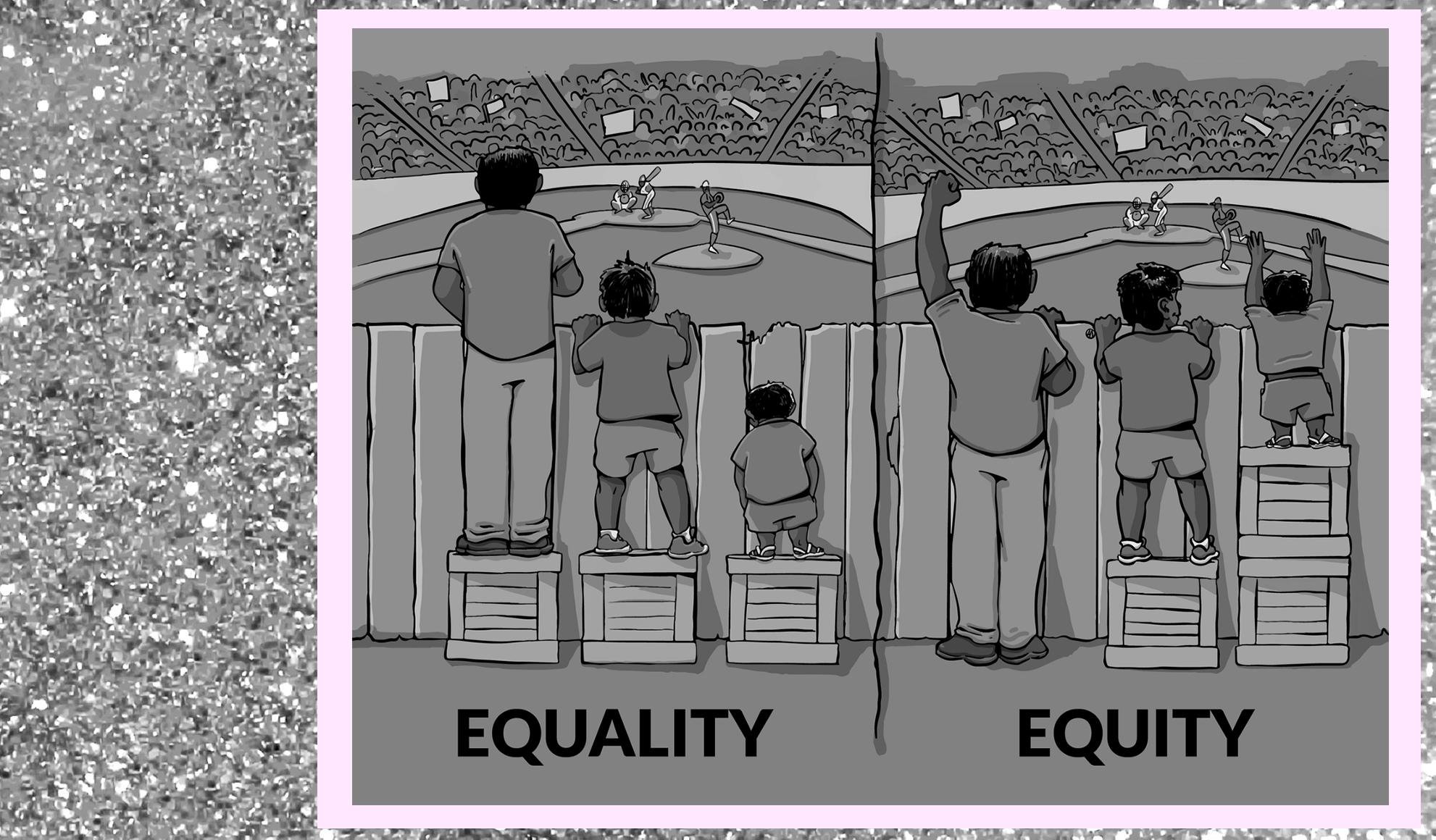 In my mind, that's what it's like. We're not giving you more than, we're just saying somebody needs to look at the merits that you do have that traditionally may have been overlooked.
What are you doing now?
I'm a full time PhD student and I couldn't be happier in terms of my focus now, I love what I'm doing. I research how diverse Pacific women form alliances to progress gender equality.
I'm also on the steering committee for the 50/50 by 2030 Foundation. This is housed within the University of Canberra because they want to bring the research base to these sorts of arguments. Rather than having people say, "Oh, that's just an emotional response," they'll actually say, "Well here's the in-depth research that's been done at a university level, which backs up why we should move towards a 50/50 model of men and women in decision making and public administration".
What's been the best moment in your career so far?
That's so hard, there are a couple. I was a civil society delegate to the Commission on the Status of Women at the UN in New York. That was really an incredible opportunity because I really felt like I was able to influence decisions around women's human rights and we went to really advocate for particular positions on things like sexual reproductive health and rights, ending violence against women and young women's participation in decision-making.
That was a real pinch me moment, to think, I'm actually at the UN participating in these decisions which is wonderful.
Do you need to study law to work in policy?
No, I think the teams are really interdisciplinary, so it's not so much about the actual degree.  [The law degree] opens a lot of doors. For me it was really a generalist degree and it made me consider a particular way of thinking. For example, it makes you really question use of language and the legislative implications of the policy.
But the people I worked with, for example, at the Attorney General's Department, were economists and they had done politics or political economy, or they were working on anti-corruption issues. One of the people that I work with started out as a photographer, I think. In fact, I think I might have been the only lawyer in that team, so it's certainly not the only path. In fact, I think that's one of the beauties of policy is that people have come from so many rich grounds.
I think our strength is that everybody brought something different and we were all working on setting up anti money laundering systems in the Pacific. People brought different outlooks to their work.
What does give you a competitive advantage?
I think the diversity of work experience seems to be the thing that's particularly important. Of course, there's a graduate stream you can go in straight out of university but I didn't take that path.