Welcome to The Footnotes news – because being informed matters.
Meet Rosie (a pig). She ran away from an organic piggery when she was only a few days old and was found wandering through a car park.
After spending three months with an adoptive family (who found her in the car park) she was relocated to the Sugarshine animal sanctuary, outside Lismore in New South Wales.
At Sugarshine interspecies relationships are encouraged, like a baby goat being cared for by a male adult pig, or a rooster who sleeps alongside a goat.
Rosie was described as "highly strung" and "needy". She was unable to bond with the other pigs and she was traumatised.
David John Roland from University of Sydneymet Rosie when he visited the animal clinic Sugarshine looking to investigate the similarities between human and animal trauma.
David spent 20 years as a clinical and forensic psychologist, but as an undergraduate studied zoology. His full article can be found here
What we learnt from his article about the relationship between trauma rehabilitation in animals and rehabilitation in humans:
While he says that his "Zoology lecturers told us not to anthropomorphise — that is, not to project human qualities, intentions and emotions onto the animals we studied." He originally made the connection between human and animal trauma on a visit to Possumwood Wildlife. When joeys were first brought into their care they were inconsolable and "dying in [carers] arms" even while physically unharmed, with food and shelter available to them.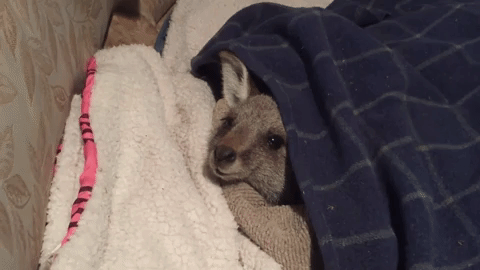 This response made sense once they recognised the joey's symptoms as reminiscent of post-traumatic stress disorder in humans. 
David says, "To rehabilitate [animals] from trauma, humans and animals need to feel safe and away from cues that trigger the individual's threat response, deactivating the sympathetic nervous system (the fight-flight response). They also need a means of self-soothing, or to gain soothing from another, activating the parasympathetic nervous system (the rest, digest and calm response).
"In mammals, including us, this activates our affiliative system: our strong desire for close interpersonal relationships for safety, soothing and stability. We enter a calmer, receptive state of being so that the reattachment process can begin."
Is a career in psychology for you? Find out what it's really like to study psychology here.