Did you know that your brain functions at a higher level when you are sleeping than it does while you are scrolling through social media? While this highly distressing, obviously, let's just park all concern for awhile and look at the positives here: reading tweets is like having a break.
So, have a break and enjoy the best tweets of 2016. And then meet Chris, the guy that reads tweets for a living.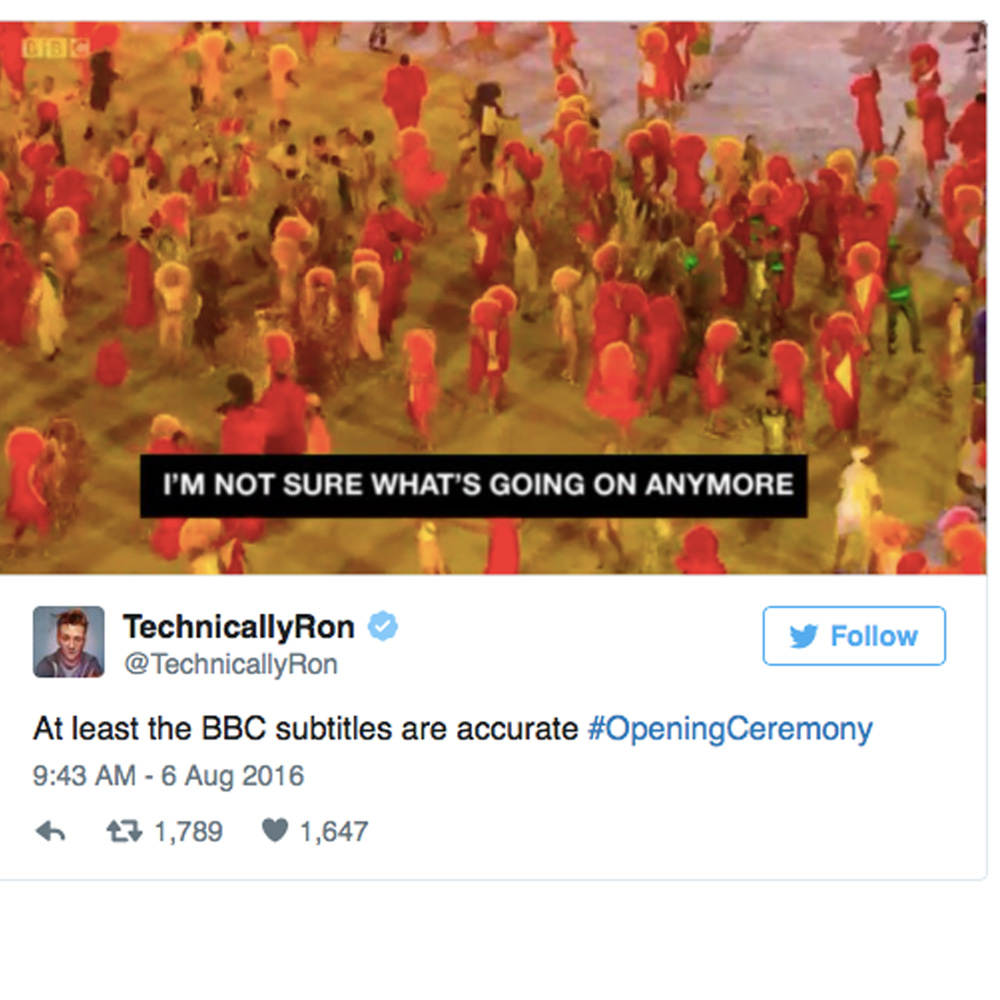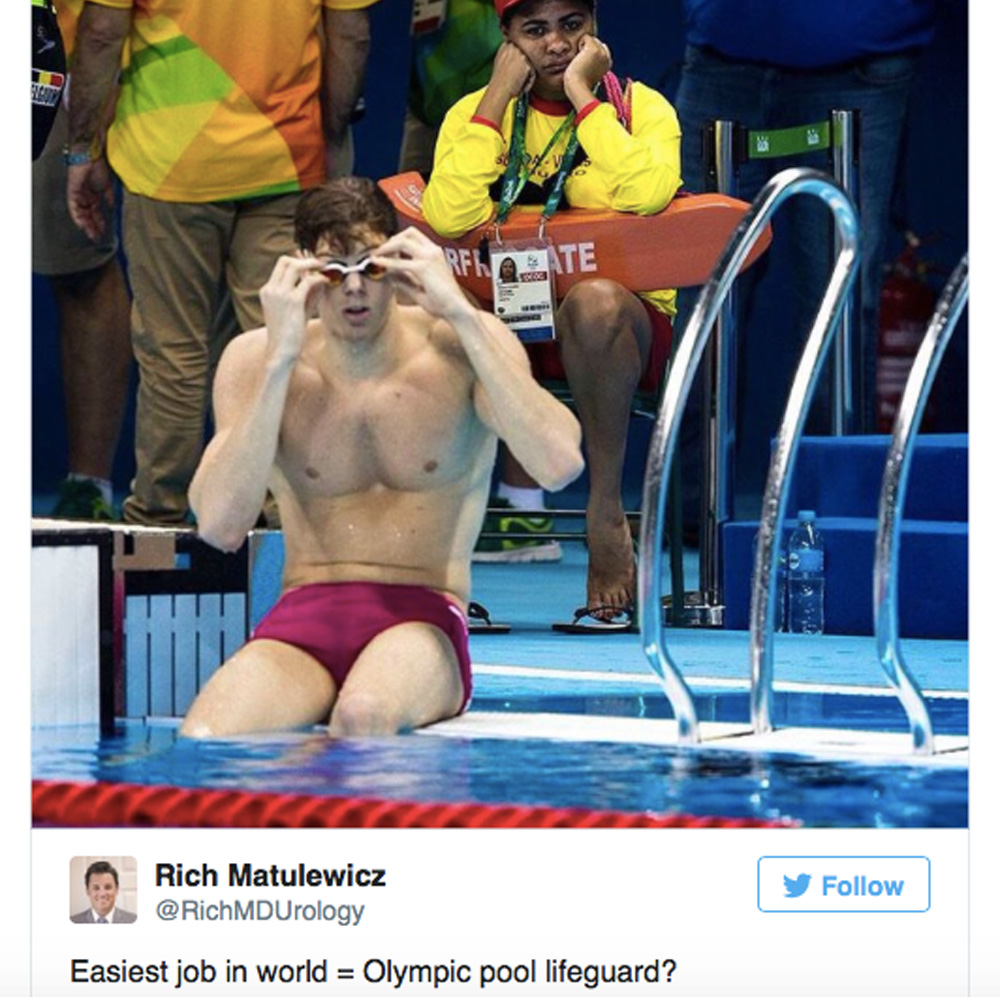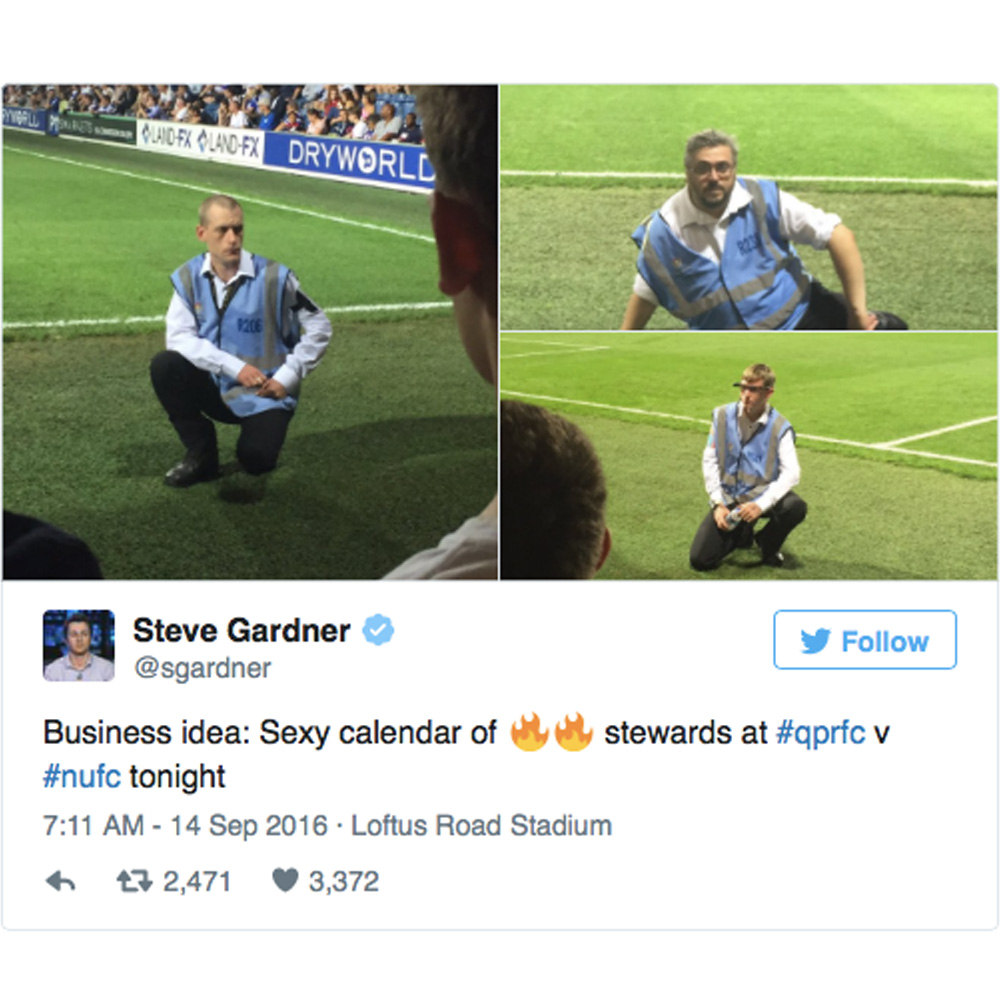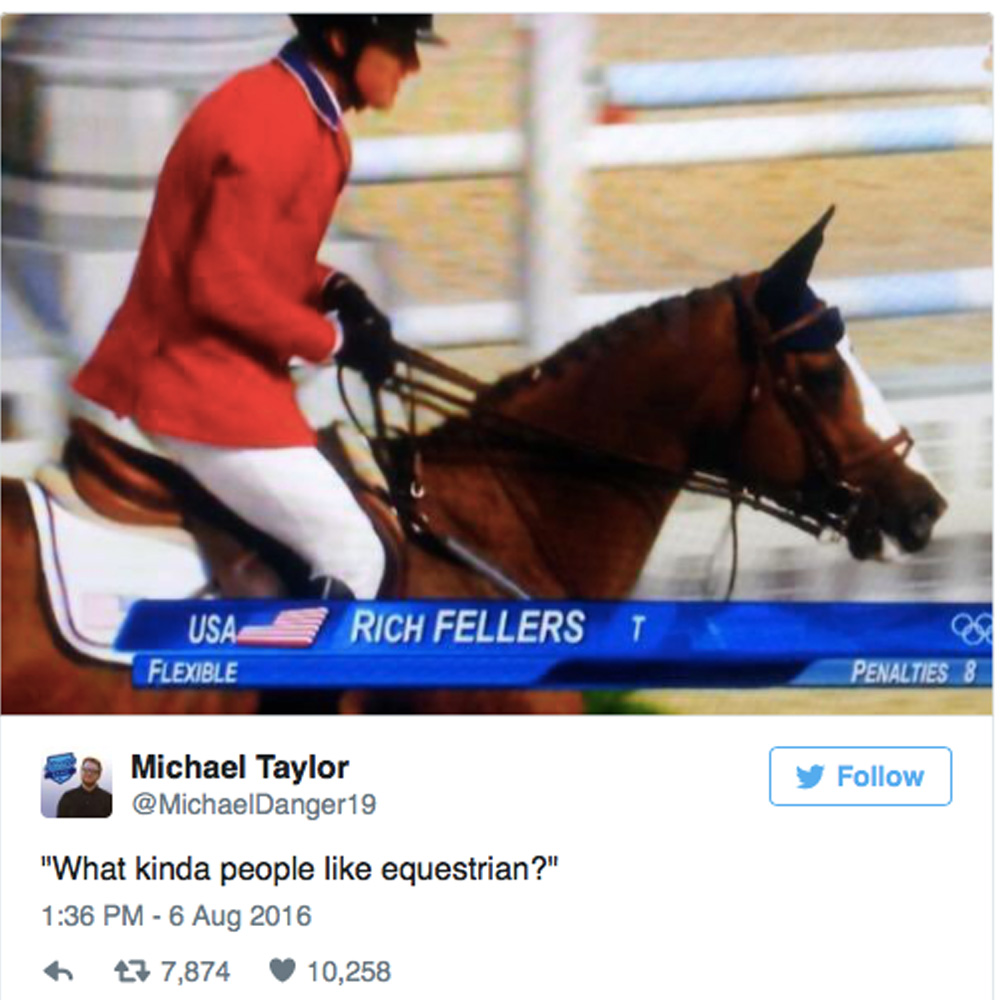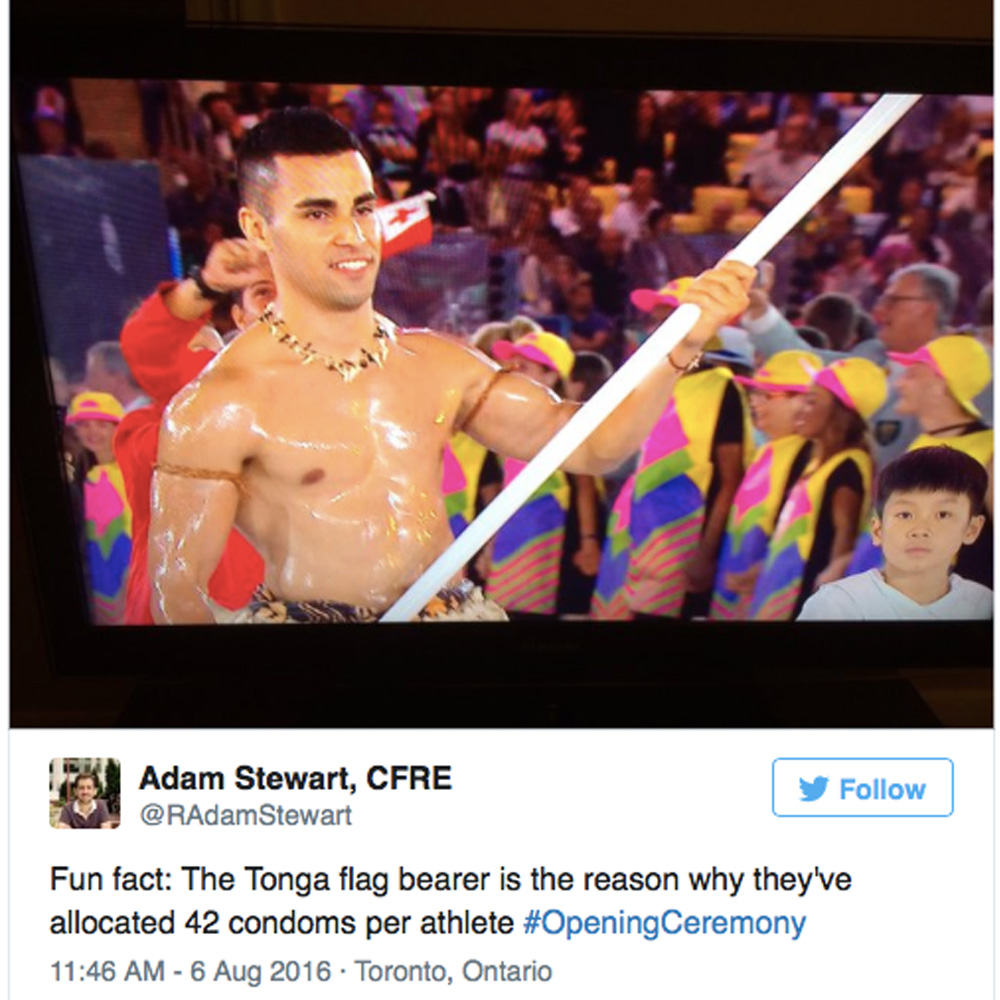 Chris Matthews Darby is the Editorial Assistant at Fox Sports Australia. After graduating from Macleay College with Bachelor of Journalism, he interned for ABC and for the Daily Telegraph to learn the ropes. Today he manages the social channels for the fast paced world of Fox, he assists the reporters making headline and watches A LOT of sport. Find out how he got he the job… 
What makes someone employable by Fox Sports?
Oh easy, you must know what your audience wants to know the most. You need to cater to your audience. You need to have an excellent sense of newsworthiness I won't use any examples because it'll take too long. You have to be aware. Macleay college taught me all about newsworthiness but it's not until you get into the industry when you truly find out because different media organisations target different demographics… For example at Fox Sports we're not going to report on politics (unless there's an angle relating to sport) because we know people don't come to us looking for politics, they want sport.
You need to be a good writer, even in television because you have to write scripts. I really loved the newsroom because every day we were writing and covering stories and we had a lot of classes where our assignments would be to write a story, that's because you need to know how to write wherever you work.
And I also say this to everyone who asks me how I got to Fox, and this isn't really a skill especially not one you can teach, you need to work hard and you need to show initiative.
You need to be willing to go the extra mile to get the job done. Again, being so young and new to the industry you need to show that you're willing to work hard and that's what gets you further in the industry.
Can you tell us a bit about the day in the life of an Editorial Assistant at Fox Sports?
One day could be incredibly quiet and you're clutching at straws for a story then the next you could be neck deep with amazing ones!
In my day-to-day, I mostly manage the Twitter account (Tweeting and keeping an eye out for stories that are coming through or interesting/funny/controversial athletes tweets that we can use for a bulletin), I write the ticker lines that you can run across the bottom of the screen throughout the bulletins. I create the graphics that you see on the bulletin and I assist the reporters with finding olay to go over their footage if need be.
I think my internship experience gave me the two best things I could've been given and that is contacts and most importantly experience. I still chat to people that I interned with when I was at ABC radio in Newcastle and when I did stuff online whether it was when I was working for The Daily Telegraph or my own site Kickscribe it gave me exposure, people knew who I was and were familiar with my work. I think if you have the experience and the online presence you're already miles ahead of people who don't have any of those things.
What is the best thing about your chosen career?
Oh my goodness so many things!! I like learning, I like being in the know, and I like reading so journalism gives me all those things. It's part of my job to look for stories so I can spend x amount of time on surfing the internet reading amazing stories and finding things out. But the best thing is I like being productive I don't like spending too much time off, I like to be always doing something and journalism you don't get much time off especially where I work in a 24 hour news channel you're constantly at the office, you're constantly working and for me being 21 and relatively new to the industry that's probably the best thing for me.
What did you study, and would you recommend your course?
I obviously studied Journalism. I got my Diploma and Degree from Macleay College.
When it comes to recommending this course… I definitely would and I have!
But as you know a lot of people drop out and it can be a very intense experience. There were numerous times where I had assignments doing things I'd never done such as producing a news bulletin and filming a video cv and a documentary.
Which attributes make someone 'good' at your job?
Having a sense of newsworthiness.
You may find something that you think is an excellent story but if it doesn't match your demographic then it's not going to get a run. You need to be aware you need to be the eyes and ears alert the producers when you see something break or worth reporting on. You need to show initiative if you pitch something to a producer or if they instruct you to do something give them your ideas as well. While I don't report at my job I feel really good about seeing my ideas on the screen. I feel accomplished when I see something that I pitched get a run on the news. And the producers appreciate that initiative.
It's the same with writing, you need to know how to write, it's not just print and online where you write. You need to write scripts for tv and radio and they need to be good.
One of my proudest moments at Fox was when I wrote a 60 second script for tv and it made it to air verbatim. The producers didn't have to edit anything. That just makes everybody's job a little easier.
You also need to be quick. In a 24 hours news channel especially when news breaks it needs to be up on air pronto you need to get whatever you need to do done as soon as possible without any mistakes.
For students wanting to get into the industry – what advice would you give?
Just work really hard. Just be persistent. For me personally I had to sacrifice a heck of a lot just to get my degree.
I came from Newcastle most days so I was getting up at ridiculous o'clock to get to college. Then I got the job at the tele when I was still studying and still living in another city. But if you don't do it they'll find someone else who can. It's still a thing I do to this day even though I'm out of college and I live in Sydney. I don't have much time to catch up with my friends, I haven't seen my family in months but that's because I want to be the best I can be.
You need to work hard. You have to sacrifice a lot but it's all going to be worth it. Don't take no for answer, if you get rejected for a job or a story idea ask why. Ask how you can improve.
Also you're not going to get paid from the off. I worked for free for almost a year. That's working weekends, that's working on days I wasn't at college, but do some work for free and you'll get the experience and people will notice so when you go for a paid job the employers already have an idea of who you are.

Does a private college sound like the right option for you? 
If Marketing, PR, Advertising & Media, Digital Media, Journalism, Events or Business is calling, find the right career at Macleay College.
Or, if you aren't sure which, play our career match game to get yourself on the right path, today.
Sound like you? Find the course you need.